San Francisco Giants Who Should Be All-Stars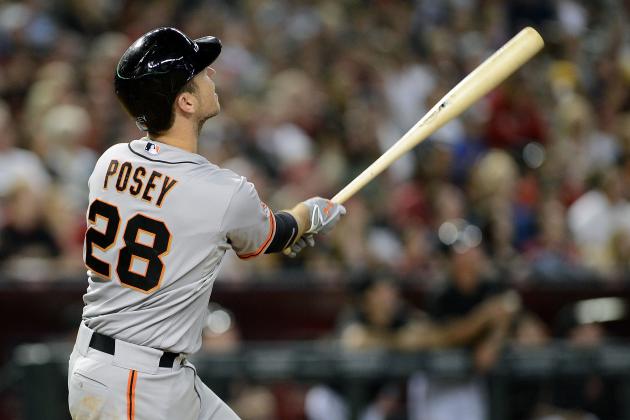 Jennifer Stewart/Getty Images
Giants catcher Buster Posey leads the All-Star voting at his position.
With the 2013 All-Star Game just over a month away, the San Francisco Giants are poised to make an impact for the second consecutive year.
In 2012, four Giants started the All-Star Game, and a Pablo Sandoval triple and Melky Cabrera home run proved vital to the National League's domination. This year, Sandoval and Buster Posey lead their respective positions in All-Star voting.
Though the Giants rotation has been far from its stellar norm and the team has struggled on the road, there are a number of contenders in the lineup that should be considered for positions on the 2013 All-Star roster.
Begin Slideshow

»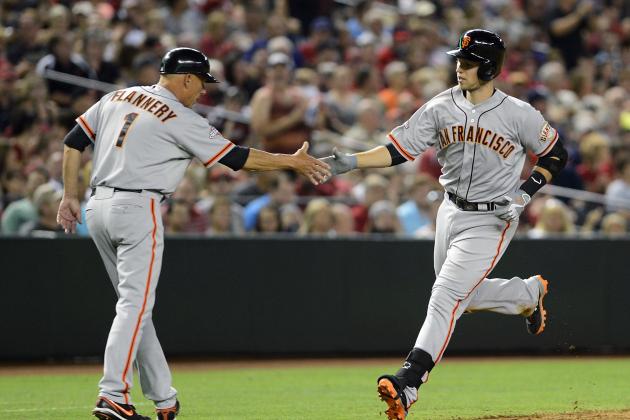 Jennifer Stewart/Getty Images

Coming off his MVP and Silver Slugger season, the catcher is back in action. Posey leads all catchers with a .493 slugging percentage and 35 RBI.
After making a surprising comeback from a potential career-ending injury early in the 2011 season, Posey came back to lead the Giants to their second World Championship in three years. This year, he's just as important batting cleanup and defensively behind the plate.
Though Posey's .297 average does not measure up to that of Cardinals catcher Yadier Molina—hitting .351/.390/.478 on the season—his pop at catcher makes him a unique asset to the All-Star Team.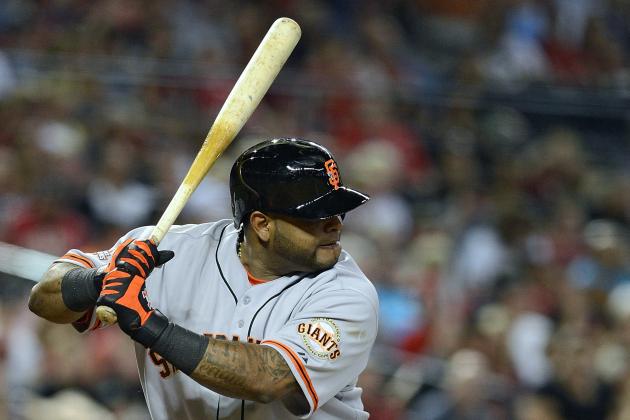 Jennifer Stewart/Getty Images

Pablo Sandoval is an obvious choice for the All-Star team at third base, although his chances of starting may be limited due to injury. The third baseman just went on the 15-day disabled list for a nagging foot injury.
Sandoval leads all National League third basemen with a .289 batting average and 37 RBI, in addition to providing a solid defensive presence in the hot corner. He has continued to struggle with his weight this season. However, his struggle has manifested itself in his proneness to injury rather than decreased performance in the field and at the plate.
Sandoval is over 200,000 points ahead of second place David Wright. It seems he will have an opportunity to repeat last year's performance if he is healthy in time.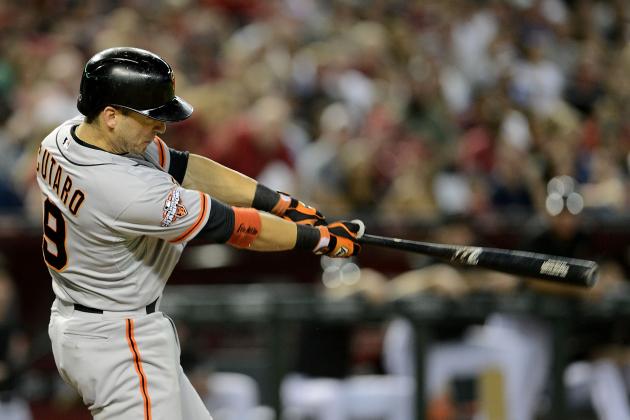 Jennifer Stewart/Getty Images

In his second season in San Francisco, Marco Scutaro has shown no signs of slowing down. The second baseman leads the National League with a .332 batting average and only 16 strikeouts in 232 at bats.
What Scutaro lacks in power, he makes up for in consistency. The second baseman has 20 extra base hits with only two home runs, but his ability to put the ball in play has been an enormous asset for the Giants this season.
Defensively, Scutaro has the most errors at his position in the National League. However, he has proved to be a stabilizing presence in the infield and is in the top 10 for double plays turned.
Thearon W. Henderson/Getty Images

Though Pence—currently in sixth place in the voting—will not start the All-Star Game, he is a reasonable choice as a reserve outfielder.
The right fielder is hitting .290 with 10 home runs. Although he is prone to strike out swinging, Pence combines power with a solid—if unorthodox—defensive presence in the outfield. Pence has only one error this season and leads all right fielders with a 2.62 range factor.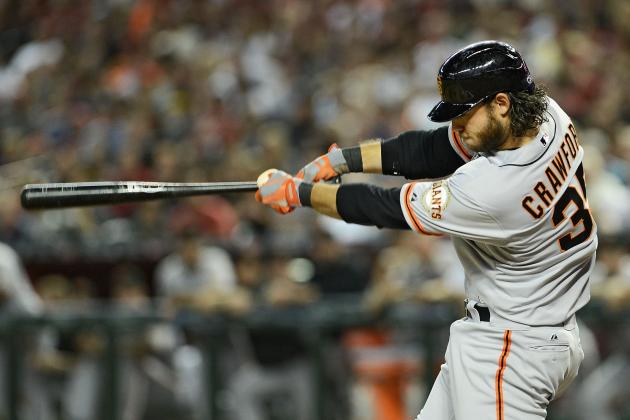 Jennifer Stewart/Getty Images

Brandon Crawford is fourth in the National League with a .288 batting average. His superior defense and newfound consistency at the plate makes him an emerging All-Star candidate. The shortstop has 20 extra-base hits, including five home runs.
However, Crawford has cooled off since the beginning of the season. The strength of the field at shortstop—led by Troy Tulowitzki—means Crawford will likely be left off the roster.