Ohio State Basketball: 5 Biggest Red Flags on Buckeyes' Roster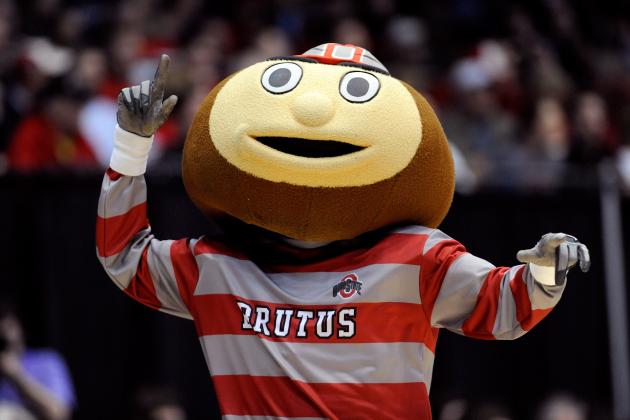 Jason Miller/Getty Images

The college basketball offseason is a time of optimism, but that doesn't mean there aren't red flags on just about every roster.
Ohio State certainly has some issues of concern as it enters its first season without either Deshaun Thomas or Jared Sullinger on the roster in three years. The Buckeyes have the talent to make a run at their second Final Four in three tries, but there are some pitfalls to overcome.
Read on to see five of them.
Begin Slideshow

»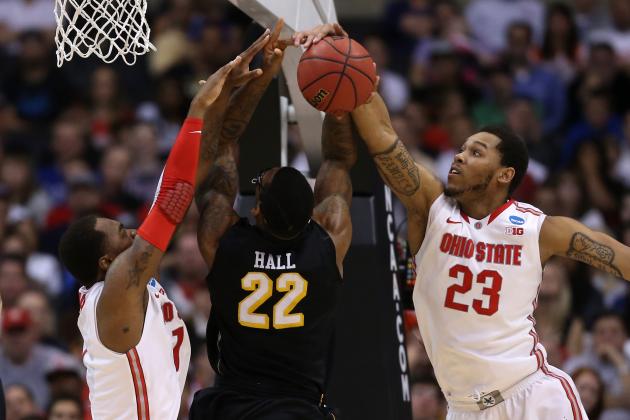 Jeff Gross/Getty Images

Ohio State was weak in the post by Big Ten standards last season, and that was with the underrated Evan Ravenel and Deshaun Thomas on the team. Granted, Thomas wasn't a typical banger in the paint, but he did lead the team in rebounding.
Ravenel also saved most of his best games for the big moments and never backed down from any challengers. The same cannot be said of Amir Williams.
Williams' development—or lack thereof—will be critical for the Buckeyes this season because there isn't much depth behind him. Trey McDonald has shown promise at times but he is an unproven commodity, and Marc Loving may not have the physical strength to enforce his will on the block.
Williams needs to show why he was a McDonald's All-American when he arrived in Columbus, otherwise Thad Matta may go long stretches of games without a traditional big man.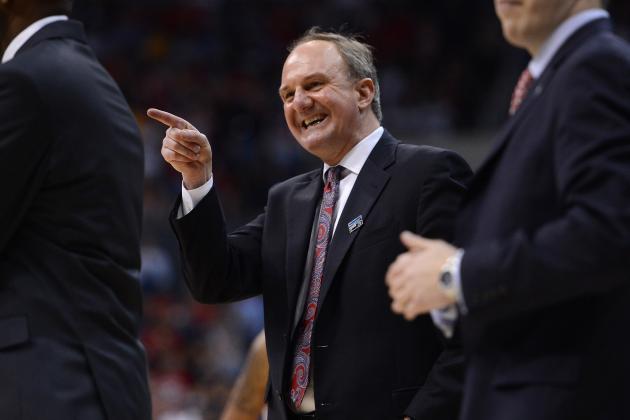 Harry How/Getty Images

Thad Matta has somewhat of a reputation for playing a short bench, but he extended his rotation to eight consistently in 2012-13. However, two of those eight players are gone (Deshaun Thomas and Evan Ravenel), meaning that the two incoming freshmen will have to contribute major minutes.
Kameron Williams and Marc Loving are both very talented players who can give the Buckeyes production in a number of areas that they need, but they are still first-year players. An over-reliance on freshmen is definitely a red flag, especially if the team only goes six deep in terms of consistent players besides them.
That being said, of all the areas of concern this may be the least worrisome. Williams should consistently hit from three and give Matta another scorer in the backcourt, and Loving was Mr. Basketball in Ohio for a reason. He is a solid rebounder and can find the basket with regularity.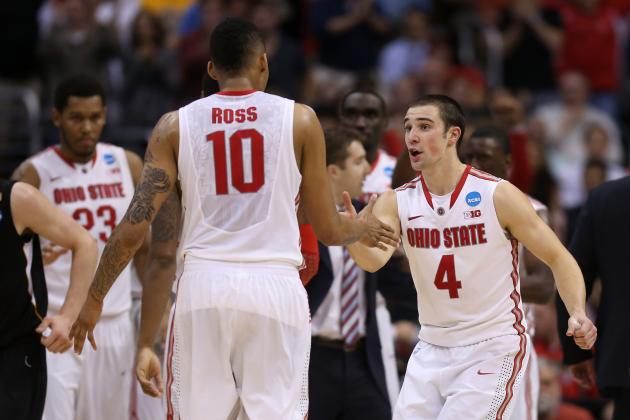 Jeff Gross/Getty Images

With no more Deshaun Thomas in Columbus, there is not a single player on the current Ohio State roster that is averaging double-digit points in their career.
Sure, the assumption that LaQuinton Ross, Sam Thompson and even Aaron Craft will make scoring leaps is probably somewhat accurate, but the lack of consistent scoring is still a red flag.
If all goes according to plan, Ross will lead the Buckeyes in scoring and potentially challenge for the Big Ten title that Thomas earned last year, but that is still assuming that Ross' late-season production was the result of him turning the corner and not the extra defensive attention that Thomas drew.
Thompson also showed promise as a shooter down the stretch last season, and Craft played to his strengths as a penetrator and distributor instead of a jump-shooter. As long as these trends continue Ohio State should be alright, but half-court offense is still a red flag for now.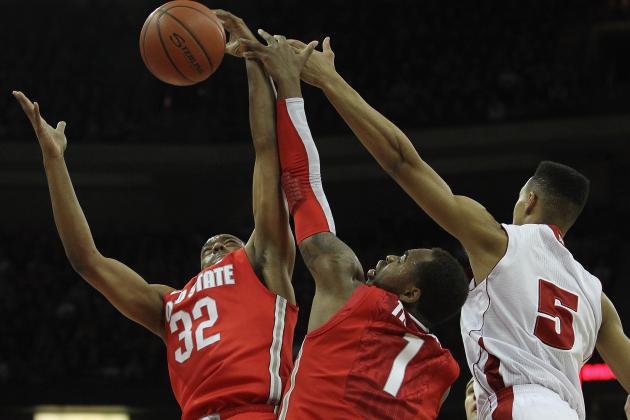 Jonathan Daniel/Getty Images

Concern about a lack of rebounding goes hand in hand with the lack of post depth, but the fact that two of the top three rebounders from last season's mediocre-on-the-glass Ohio State squad are gone deserves its own slide.
Thad Matta is going to need Marc Loving to pick up some of the slack from Deshaun Thomas and Evan Ravenel. Of course, he could also really use Amir Williams playing like the McDonald's All-American he recruited out of high school.
Lenzelle Smith Jr. is probably the best rebounder on the team at this point, which is both a testament to his motor and desire from the shooting guard spot and a red flag regarding the rest of the squad. For as excellent as the Buckeyes are on the defensive end, giving opponents multiple looks at the basket is a recipe for disaster.
Ohio State is going to need to find rebounding from someone.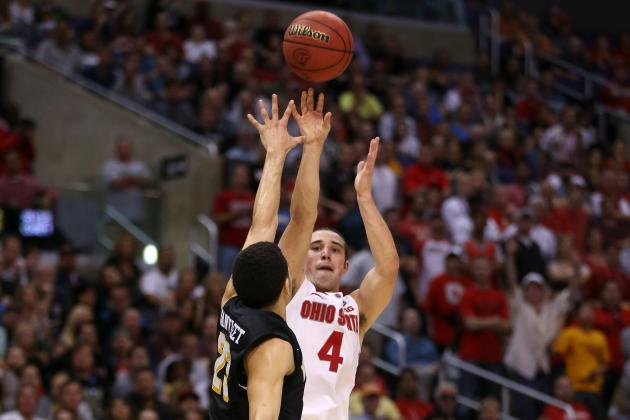 Jeff Gross/Getty Images

There are a number of players on this team that are capable of making perimeter shots, but we just haven't seen consistent proof of that yet on the actual basketball floor.
Only Sam Thompson shot 40 percent from behind the three-point arc last season, and he was just barely there at 40.4 percent. The good news in regards to Thompson is that he continued to improve as the year went on, so it is only natural to expect more consistent long-range production from him in 2013-14.
Lenzelle Smith Jr., LaQuinton Ross and incoming freshman Kameron Williams will also be relied on to hit from behind the arc, and Aaron Craft will need to penetrate the lane to open up their looks. With permanent question marks in the paint, the Buckeyes need a solid season from three-point range.
Follow and interact with Ohio State basketball writer Scott Polacek on Twitter @ScottPolacek.