7 Reasons Why You Should Be Watching TNA Impact Wrestling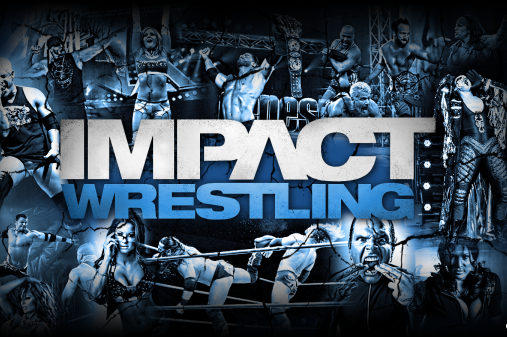 Impact Wrestling (Courtesy of sportscoma.com)
After years of fluky finishes and asinine angles, TNA finally turned a corner in early 2012 and have been producing strong programming ever since. In the last year, the company has had its flagship show Impact Wrestling go live every other week, left the Impact Zone, reduced its number of annual pay-per-views and more.
Sure, the Hogan family still receives an excessive amount of television time and Sting is still being featured in top-tier storylines, but every company has its respective flaws. What TNA has done right lately certainly outweighs what they've done wrong, which should be a telling sign that they have a bright future ahead of them.
The summer season seems to ignite a fire within every major pro wrestling promotion, and TNA is no exception. They have a lot on tap for the next few months, giving new-found fans a chance to see that TNA has truly changed its ways.
There are a number of things to like about Impact Wrestling nowadays, but here are only a few reasons why you should be tuning in every Thursday night.
Begin Slideshow

»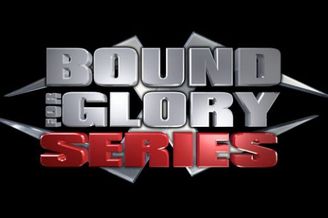 Bound For Glory Series (Courtesy of tnasylum.com)
In 2011, TNA debuted an all-new concept called the Bound For Glory Series, where 12 members of the roster would compete for a chance to headline Bound For Glory for the TNA World Heavyweight Championship. The concept had its respective flaws upon its introduction, but the tournament went much more smoothly last year and made for compelling television.
As expected, the Bound For Glory Series will be making its return to TNA this summer to determine who will be contending for the prestigious prize at the company's biggest show of the year. Only Hernandez and Samoa Joe have been confirmed as competitors thus far, with the rest of the participants set to be revealed on tonight's edition of Impact Wrestling.
For those unfamiliar with the tournament, it involves all 12 competitors facing one another in matches that are spread out over the course of the next few months. The winner of each match earns points depending on how they emerge victorious, with a submission victory being worth 10 points, a pinfall victory being worth seven points and so on and so forth.
Since every competitor in the tournament has to face each other at some point, it certainly makes for some intriguing matchups. This year's series is as unpredictable as ever, and I look forward to how it will play out in coming months.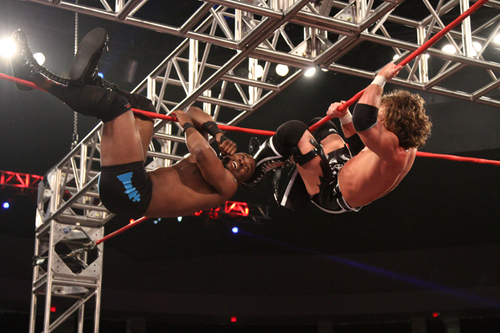 Kenny King and Chris Sabin fight over the X Division Championship in an Ultimate X match. (Courtesy of ImpactWrestling.com)
The X Division has been unique to TNA since its start in 2002 and was one of the primary factors in putting TNA on the map. Its exhilarating matches and the extremely athletic talents that partake in them are what make the X Division fun to watch.
Unfortunately, the X Division has taken a back seat to some of the other top-tier stars on the show in recent years. However, TNA makes an attempt to revamp the division each summer with new rules and regulations, with this year being no different.
I, personally, am not a fan of the fact that the title is defended in Triple Threat matches every other week, as it tends to grow tiresome at times. Nonetheless, it's the recent rivalry between newly crowned X Division Champion Chris Sabin and Kenny King that has grabbed my attention.
In May, Sabin returned from an injury that saw him sidelined for nearly a year, but has since set his sights on capturing the gold. After accomplishing that feat at Slammiversary earlier this month, he now earns the right to contend for the TNA World Heavyweight Championship at some point this summer.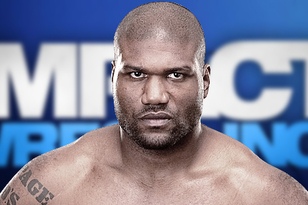 Quinton "Rampage" Jackson (Courtesy of h4-entertainment.com)
On June 4, it was announced that Quinton "Rampage" Jackson had signed a contract with Spike TV, meaning he would be able to appear on its TNA Impact Wrestling and Bellator programs. Jackson made his first televised appearance in TNA two days later on Impact Wrestling, engaging in a heated confrontation with Kurt Angle.
As a fan of the former UFC light heavyweight champion, I might have been more excited for his arrival on the TNA scene than most. I realize that there's a number of wrestling fans who have zero desire to see Jackson in the squared circle, but after watching his segment with Angle last Thursday night, they should be willing to give it a chance.
I was never high on the signing of mixed martial arts fighter King Mo late last year, as he made very few appearances in the month of October and hasn't been seen since. However, it appears TNA has big plans for Rampage going forward, which could bring in much-needed media attention for the company.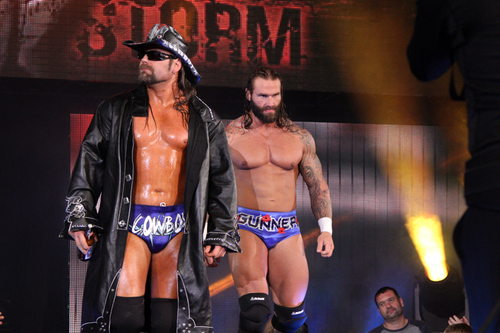 James Storm and Gunner get ready for action. (Courtesy of ImpactWrestling.com)
At one point, TNA had the best tag team division in all of professional wrestling. However, after the disbanding of longtime tandems such as the Motor City Machine Guns, Team 3D and Beer Money, the division took a major hit and wasn't as prominent as it once was.
After being overlooked in 2012, the tag team division returned to relevance earlier this year with the forming of fresh new pairings that have helped bring a sense of prestige back to the belts.
Christopher Daniels and Kazarian have played a major role in restoring excitement to the tag team scene in the last year due to their entertaining antics and quality matches. Despite being bitter enemies last summer, Bobby Roode and Austin Aries have since joined forces and have great chemistry with one another.
Magnus and Samoa Joe recently reunited and have engaged in a ruthless rivalry with Aces and Eights members Garrett Bischoff and Wes Brisco. While they might seem like a random pairing on paper, James Storm and Gunner have clicked as a tandem thus far, and I look forward to their reign as World Tag Team champions.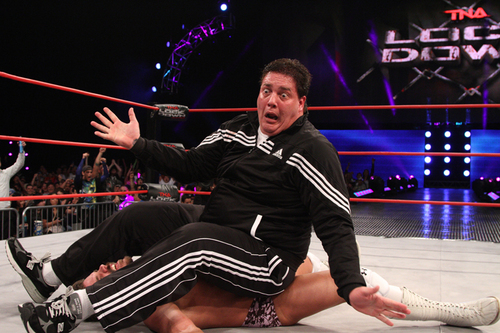 A stunned Joseph Park pins Joey Ryan. (Courtesy of ImpactWrestling.com)
Abyss was always seen as a rip-off of WWE's Mankind character, given his mask and psychotic attributes. As big of a fan as I am of Abyss, I will admit that his character grew rather stale over time and had no place on television by 2012.
Following his victory over Bully Ray at Genesis 2012, Abyss mysteriously vanished from television and returned a month later as his alter-ego Joseph Park, who claimed to be Abyss' brother. He spent weeks trying to find his brother before entering the squared circle on a regular basis by the end of the year.
Just recently, Abyss made his first appearance in TNA in well over a year, but that hasn't stopped Joseph Park from showing up every week on Impact Wrestling. Seriously, Park is one of the most entertaining acts in all of wrestling right now and is definitely worth checking out.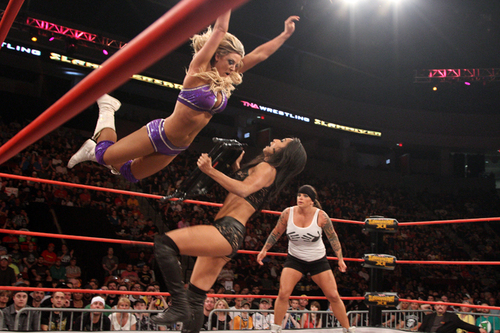 Taryn Terrell takes Gail Kim to the limit at Slammiversary. (Courtesy of ImpactWrestling.com)
TNA takes women's wrestling very seriously and actually makes an attempt to give fans a reason to care about it. They have star power, consistent booking and matches that are over three minutes in length.
What more could you ask for?
Although many notable names such as Angelina Love, Winter and Sarita have departed from the company in the last year, they have made the most out of the talent they have at the moment and continue to do a superb job of creating suspenseful storylines.
On the May 23 edition of Impact Wrestling, Mickie James defeated Velvet Sky to win her third Knockouts Championship, initiating a rivalry between the two. James has foreshadowed a heel turn in recent weeks as well, which would be the first time she has traveled to the dark side in nearly seven years.
Meanwhile, you have Gail Kim and Taryn Terrell producing quality contests each week and have been at each other's throats for close to four months. The artist formerly known as Tiffany defeated Kim in an extremely entertaining Last Knockout Standing match at Slammiversary, which is heavily regarded as one of the best women's wrestling matches of the year up to this point.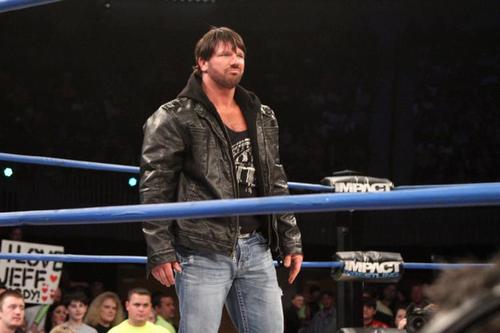 AJ Styles (Courtesy of ImpactWrestling.com)
Over the course of 2012, AJ Styles was met with various disappointments. From being involved with Claire Lynch to getting stabbed in the back by his former friend Kazarian to losing an opportunity to compete for the TNA World Heavyweight Championship, it's hard to argue that 2012 wasn't an off-year for the Phenomenal One.
After losing to Daniels in a Final Encounter match at Final Resolution, Styles took an extended leave of absence from television before returning this past March. Since then, Styles has adopted a much darker personality and has aligned with himself with no one.
Aside from a minor loss to Kurt Angle at Slammiversary last Sunday, Styles has been booked brilliantly thus far. This is the most intriguing Styles has been in years, and I'm hoping it leads to him winning the Bound For Glory Series and headlining their biggest event of the year this October.
Bonus points for changing his entrance music to "Evil Ways" by Blues Saraceno, which is perfectly fitting for his new persona.
Visit my website at Next Era Wrestling and listen to my wrestling radio talk show SAVE US GSM every Wednesday night at 10 p.m. ET.