Tottenham's Great Debate: When Does the Money Outweigh Gareth Bale?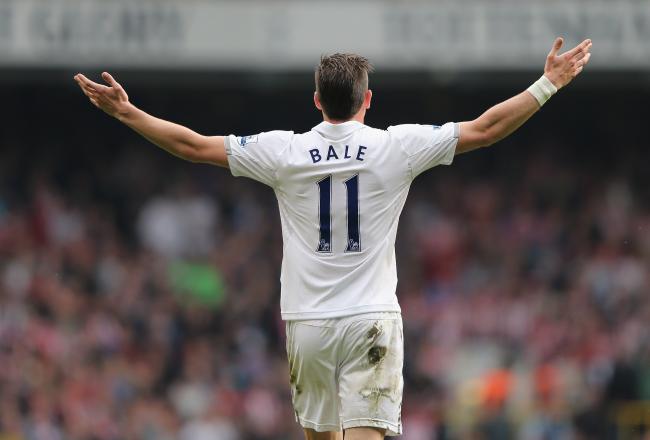 Ian Walton/Getty Images
In the immortal words of "The Million Dollar Man" Ted DiBiase: "Some might cost a little, some might cost a lot. But I'm the Million Dollar Man and you will be bought."
Simply replace the voice with that of Florentino Perez and just imagine the Real Madrid president maniacally laughing while making it rain on the Bernabeu pitch.
Or perhaps it might be the Qatari royal family, owners of Paris Saint-Germain, dropping money off the Eiffel Tower on top of their desired target while collectively laughing at the gentry below.
Quite the images, right?
It's not a pleasant thought, though, when the name Gareth Bale crops up in Tottenham circles at the moment.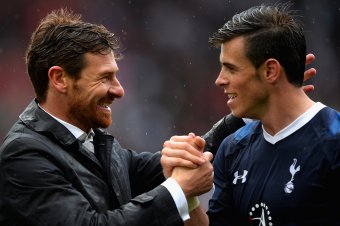 Laurence Griffiths/Getty Images
Considering the seemingly unfathomable figures being bandied about—£85 million is a popular number with The Sun, Daily Mail, Express, ESPN UK and others—there has to have been discussion about when the numbers become too eye-watering to ignore.
Popular sentiment among Spurs fans rests in the camp of keeping the Welshman in a Lilywhite kit and not in a another white or red and blue kit.
At some point, though, there is a number at which it is finally impossible not to say, "Do the deal."
If there is that number and that number is reached, a debate must be had: Is Bale worth keeping, or is £XX million worth taking and shaping the squad?
Given the amount of heart-stopping performances Bale has produced, it is little wonder that few Spurs fans want to see the Welshman move beyond the confines of White Hart Lane.
Bale's match-winning goals kept Tottenham afloat at times when it seemed like the North London outfit might sink and were a notable omission when injury curtailed his use at different intervals throughout the season.
The scary thing for the Premier League is that Bale, at 23, is likely only to grow in his football skill while fine-tuning the physical skill set which has made him among the most dynamic players in Europe.
His performances have justified the lofty price tag, and few players require as much preparation to defend as Bale does.
At some point, though, the "Bale-d out" headlines promoted one overriding fact: Tottenham function very meekly when their No. 11 is not on the pitch.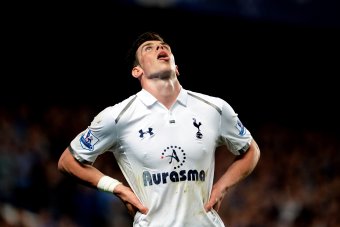 Shaun Botterill/Getty Images
And for a club that needs to find a way to the Champions League, having the hopes of the entire squad hang on the mercurial talent of one man is too much to ask.
With the kind of money that would be required to bring Bale out of London, Tottenham could find two lesser replacements, fill a couple of holes and become a stronger outfit.
It seems somewhat sacrilegious to say that losing Bale might strengthen Spurs, but, if the right parts are put into place, a resurgence might not be all that far away.
This leaves the question: Is there a price for which one would part ways with Gareth Bale?
That's a question that needs answering by not only Daniel Levy, but in the meantime, what would be the price (if any) you'd let the Welshman leave for?
This article is
What is the duplicate article?
Why is this article offensive?
Where is this article plagiarized from?
Why is this article poorly edited?

Tottenham Hotspur: Like this team?