Ranking the 10 Worst NBA Draft Mistakes of the Last Decade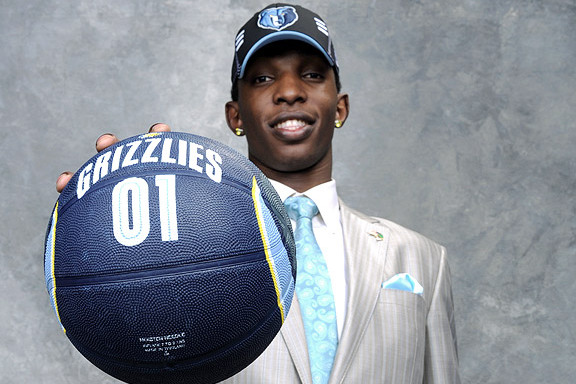 Bad luck can account for a lot of draft mistakes. Even the best teams miss sooner or later, and no team in the last decade has taken the best player at every possible turn.
That said, there have been an awful lot of repeat offenders making bad decisions over the last ten years, and sometimes all it can take is one or two really bad mistakes to torpedo a franchise's chances.
Counting down from bad to horrendous, here are the worst mistakes made in the draft over the last decade.
Begin Slideshow

»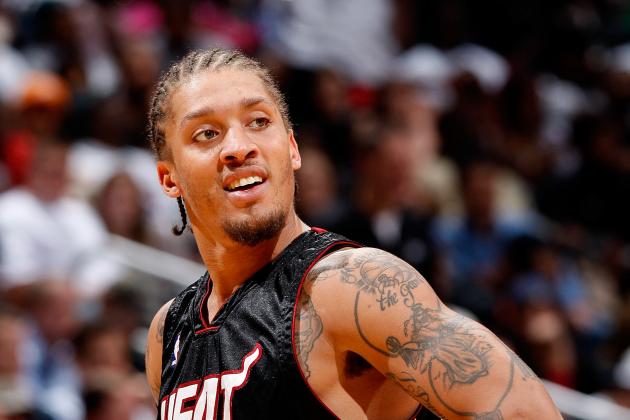 Kevin C. Cox/Getty Images

This one isn't exactly fair. Beasley was a strong candidate to go to Chicago with the first pick instead of Derrick Rose, so it's hard to beat up Miami for taking the one who was remaining.
Beasley was an incredible prospect, and it was easy to ignore the red flags. I've never seen more NBA scouts and personnel wrong about a single player.
Of course, the Miami Heat turned out okay, didn't they? That doesn't mean Beasley wasn't a mistake, though, because he certainly caused more trouble than he was worth.
Who knows how different Miami would look if it had taken Kevin Love at No. 2 instead? If the Heat could be trotting out the Big 3 and Love, we'd be talking about a team with the potential to break records. Alas, Beasley made sure that wasn't to be.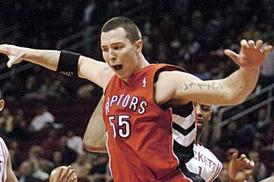 The 2004 draft was littered with mistakes. The Atlanta Hawks took Josh Childress one pick before Luol Deng. The Seattle Supersonics (R.I.P) took Robert Swift three picks before Al Jefferson. The Cleveland Cavaliers took Luke Jackson seven picks before Josh Smith. You get the idea.
Still, the most heinous choice of the 2004 draft belonged to the Toronto Raptors, which selected 24-year-old center Rafael Araujo from BYU with the eighth pick.
It's as confusing now as it was then. The writing was on the wall with Vince Carter. He was chucking up jumpers, getting hurt every second and pouting his way through games. The Raptors already had a talented frontcourt player in Chris Bosh, so drafting a young wing and preparing for the future with a high-potential duo would have made sense. Andre Iguodala was there for the taking.
But instead? Araujo stayed in the league for three seasons, barely notching over 1500 minutes in his career.
Oops.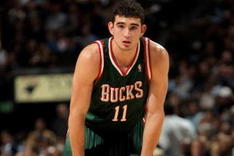 Drafting for need over talent can often lead to some pretty big mistakes (ask a Blazers fan), and that's what happened to Milwaukee in 2008.
Alexander was a late climber after a great showing in the tournament, but the Bucks passed on a few talented frontcourt options to select him, clearly not learning their lesson after the Yi Jianlian pick the year before. We'll have more on that later.
Alexander ended up being one of the biggest busts in draft history, playing just two seasons and 745 minutes in the NBA despite suffering no major injuries (like Adam Morrison) or anything really debilitating.
Here are just a few names the Bucks could have had instead of Alexander: Brook Lopez (10th), Jerryd Bayless (12th), Roy Hibbert (17th), JaVale McGee (18th), Ryan Anderson (21st), Serge Ibaka (24th) and George Hill (26th).
Taking the best player available regardless of position isn't always easy, and the Bucks did have Andrew Bogut at the time, but let's not make too many excuses for a team that ranked dead last in defensive efficiency passing up multiple defensive difference-makers. This draft is still hurting Milwaukee.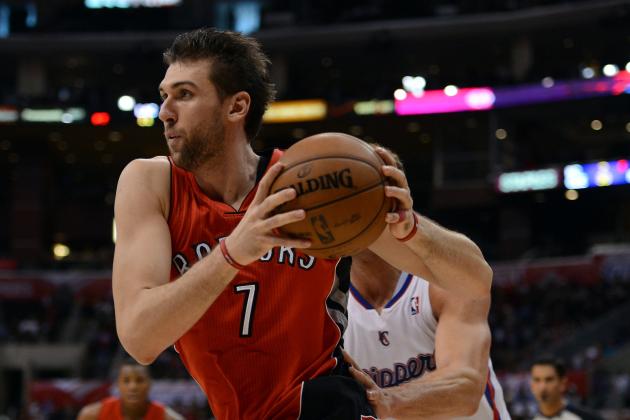 Harry How/Getty Images

It's easy to see how Toronto fell in love. Big men with beautiful shooting strokes don't come around very often, and when they do, they're awfully hard to ignore.
Unfortunately for Toronto, they got the wrong sweet-shooting big man.
LaMarcus Aldridge was a deadly mid-range shooter in college, but the allure of Bargnani's range and smooth perimeter game was apparently more appealing than Aldridge's basic, brutally effective offensive approach.
The decision is still hurting Toronto now. Bargnani's defense and rebounding have become more and more inexcusable, and now Toronto would be lucky just to dump his contract elsewhere. Big men, no matter how good they are from behind the arc, should probably never average fewer than five rebounds per game while playing deplorable defense, but that's Bargnani in a nutshell.
Meanwhile, Aldridge, a two-time All-Star, just keeps getting better and better while Bargnani's value goes down the drain.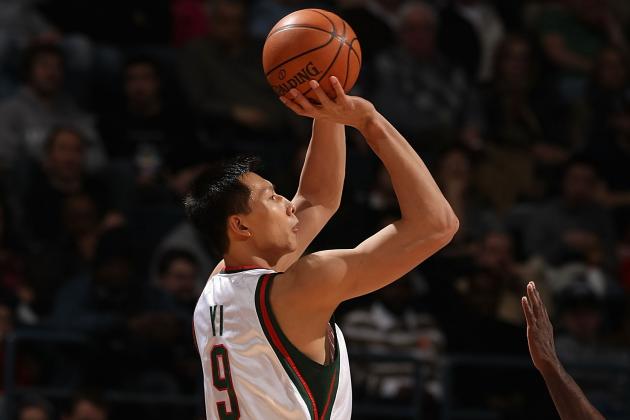 Jonathan Daniel/Getty Images

Have there ever been worse back-to-back blown picks than Yi Jianlian/Joe Alexander? The Milwaukee Bucks blew the sixth pick in the draft on Yi, falling in love with a rising prospect instead of taking a more established player.
Yi would survive one whole season before the Bucks admitted their mistake and shipped him out. By taking Yi, the Bucks missed out on Joakim Noah (ninth pick), who eventually developed into arguably the best defensive big man in all of basketball.
Yi, despite flashes of potential in his brief stint in Milwaukee, was not with an NBA team last season.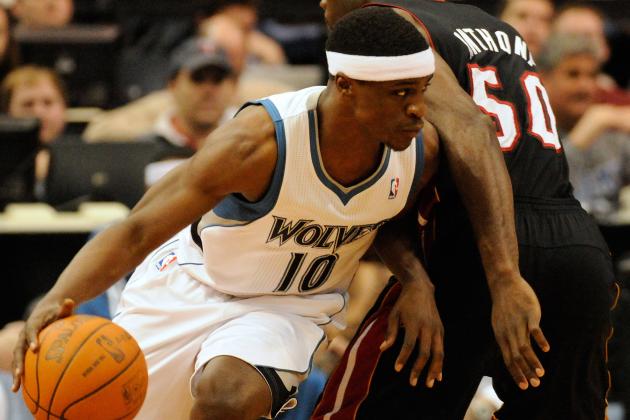 Hannah Foslien/Getty Images

Former Minnesota Timberwolves general manager David Kahn might have thought he was off the hook with all the attention towards the Bucks, but the 2009 draft was truly his masterpiece.
Kahn is remembered for taking three point guards all in the same draft, but his biggest folly was the players he picked and hung on to, not the strategy itself.
Okay, so the strategy wasn't great either. Minnesota selected Jonny Flynn out of Syracuse with the sixth pick, passing up the chance to draft Steph Curry and depriving the world of a Rubio-Curry backcourt.
Kahn made a good pick with Ty Lawson at No. 18, but he traded that away to Denver and held on to Flynn instead.
The result? Flynn was seemingly the one point guard not to pan out, and he was the only point guard the Wolves ended up with while Rubio wisely waited things out in Spain.
Flynn lasted just three seasons in the NBA, and now we'll always be left wondering how great a Rubio-Curry-Love core might have ended up being.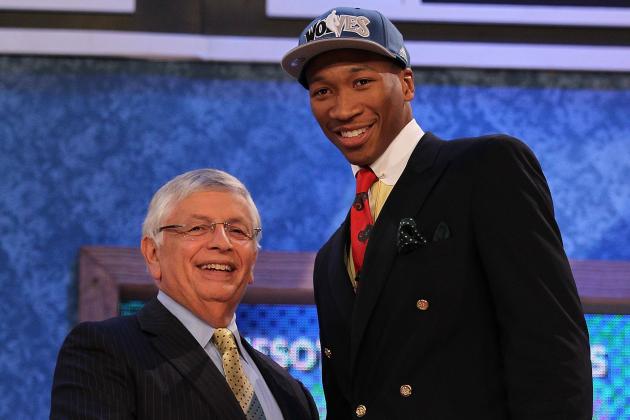 Al Bello/Getty Images

Wesley Johnson's draft day attire was incredible, but it all went downhill after that. Another Kahn pick, Johnson lasted just two years with the Wolves before they traded him to Phoenix for essentially nothing. That's not exactly what you want from the fourth pick in the draft.
Minnesota could have had DeMarcus Cousins or Greg Monroe, but it also missed on a guy who played Johnson's position, which somehow seems much worse than your standard mistake.
The player the Wolves whiffed on ended up being Paul George, a budding star who pushed LeBron James to the limit this postseason. The Wolves had multiple chances in a few great drafts, but a few missed opportunities have them where they are now.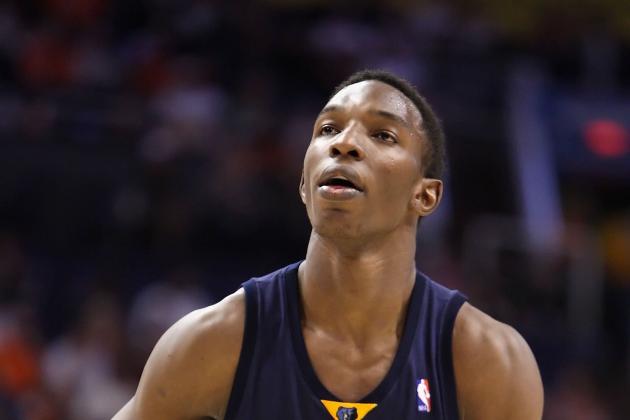 Christian Petersen/Getty Images

Hasheem Thabeet barely played over 1,000 minutes for the Memphis Grizzlies, despite being a raw prospect as the No. 2 pick. While the Grizzlies had to have known they were taking on a project, they must have imagined Thabeet would be a better producer than he was.
Although Thabeet still might become a solid role player in the NBA, it won't be in Memphis. When you consider whom the Grizzlies could have had instead, the mistake magnifies.
With the very next pick, the Oklahoma City Thunder selected James Harden, a player who helped push them to a Finals appearance. Could the Grizzlies have made it to the Finals with Harden on this year's roster? Maybe, maybe not. But either way, wasting a pick on a project big and not letting him develop was a big mistake for an organization that hasn't made many over the last few years.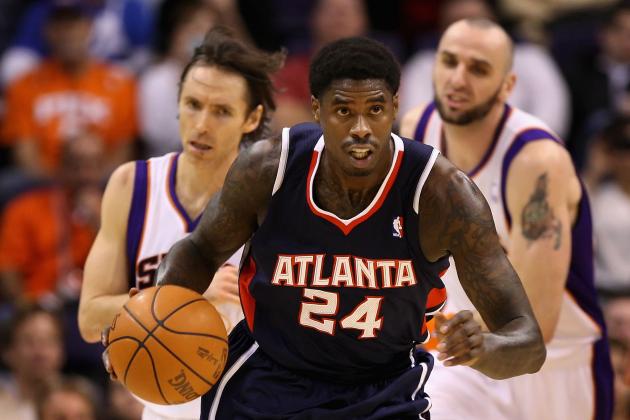 Christian Petersen/Getty Images

Atlanta has one of the worst draft records of the last decade, and the decision to draft Marvin Williams over a franchise point guard is the most notable one.
You would think that a team starting Tyronn Lue the previous season would hop all over a promising point guard prospect, but the Hawks passed that up for a freshman forward who didn't start many games in college.
Williams ended up being a decent role player for the Hawks in his seven seasons, but Chris Paul may retire as one of the greatest point guards ever, and Deron Williams might not be far behind.
Atlanta was stuck on the treadmill for many years until Danny Ferry wisely blew it up, but one has to wonder how good Atlanta could have been with Paul. Maybe they'll get a second chance at him this offseason.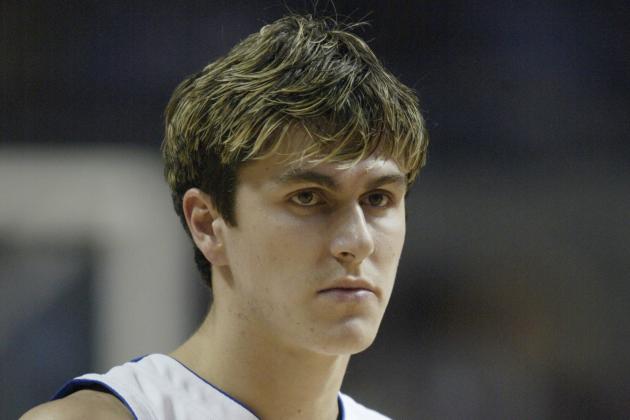 Tom Pidgeon/Getty Images

You already know the story. Darko Milicic became some sort of mythical creature who could shoot threes, block shots, and cover multiple positions leading up to draft day, and the Pistons fell in love.
Missing on the No. 2 pick doesn't always have to be so damaging, but the fact that the Pistons missed on not one, not two, but three Hall of Fame players is just salt in the wound.
Detroit had the potential to win multiple titles after 2004, but there was no youth infusion to shoulder the load once the core got older, and things have been really, incredibly ugly ever sense. It's scary to think that one wrong move in the draft can lead to nearly a decade of failure, but as the Pistons can attest, it's certainly possible.