Unknown College Football Recruiting Towns That Are Teeming with Talent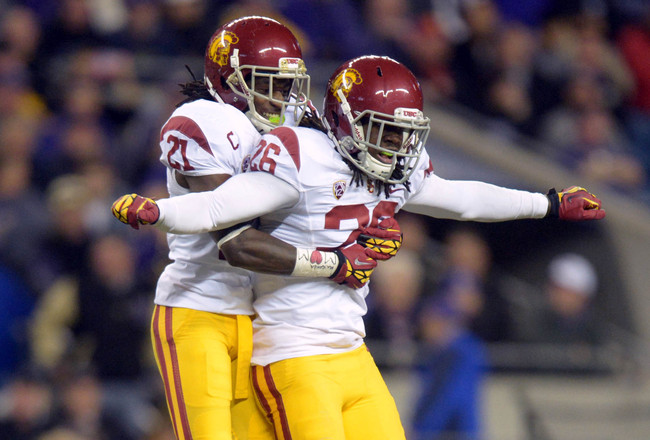 Kirby Lee-USA TODAY Sports
Good recruiting college football coaches know where the hotbeds are for talent. Great recruiting college football coaches know where specifically in a hotbed the talent is best at. To be a great recruiter, a coach must be willing to go anywhere to land a prospect who can help his program.
From flying into Los Angeles and making an hour-long drive to a little known city/valley in the desert to a suburb of Chicago or even the halfway point between D.C. and Baltimore, great recruiting coaches know the little known places that produce great talent on the recruiting trail.
Texarkana, TX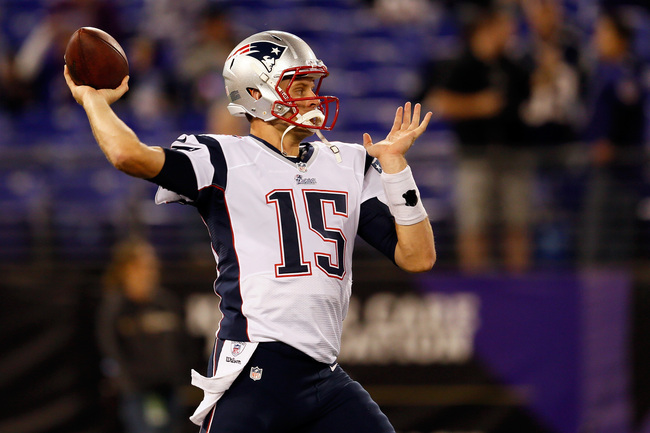 Rob Carr/Getty Images
Texarkana, which is located in Northeast Texas, is located near the borders of Texas, Louisiana, Oklahoma and Arkansas. The city has a population of 36,000 and football is important.
New England Patriots quarterback Ryan Mallett is a Texarkana native. Wide receiver Davion Hall, who is committed to Baylor, is the newest sensation from this gem on the recruiting trail.
Scottsdale, AZ
Scottsdale, which has more than 220,000 people, is more known for its upscale lifestyle than football. However, Scout.com would be first to inform anyone that the Phoenix suburb is home to good football talent.
Quarterback Kyle Allen, who is committed to Texas A&M, is from Scottsdale. Allen is not the only big fish in the city, as 4-star recruits receiver Mark Andrews (Allen's teammate at Desert Mountain High School) and cornerback Tyler Whiley are also natives of Scottsdale.
Woodbridge, VA
Washington D.C. has produced good talent, but if a coach travels a half hour south, he'll end up in place called Woodbridge, which is located in Virginia.
Many coaches are flocking to Woodbridge this year, as stud defensive end Da'Shawn Hand is a resident. Hand, who is 6'5" and 260 pounds, is one of the best players in America. Also, quarterback Travon McMillan is from Woodbridge.
Other notable Woodbridge players include 2013 Florida State signee E.J. Levenberry, San Francisco 49ers linebacker Ahmad Brooks and Seattle Seahawks receiver Deon Butler.
Crete, IL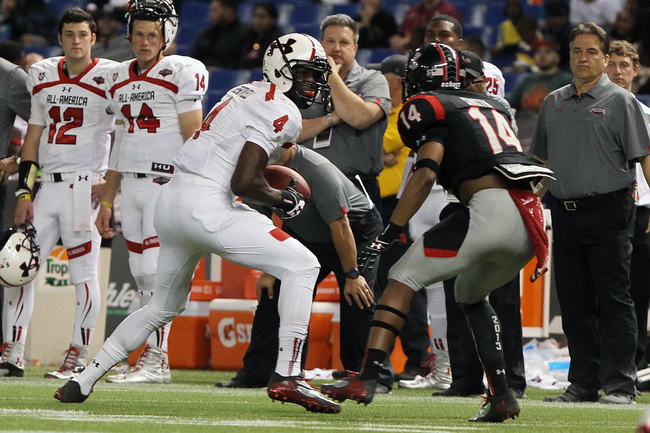 Kim Klement-USA TODAY Sports
Crete, which is a suburb of Chicago, is where Ole Miss went to get 2013 signee Laquon Treadwell. The town has only 8,307 people and is less than 10 square miles.
However, Treadwell has helped put it on the recruiting map and today, linebacker Nyles Morgan is the main attraction in Crete. Look for this unknown town to start to be a prime stop for coaches looking for recruits.
Olney, MD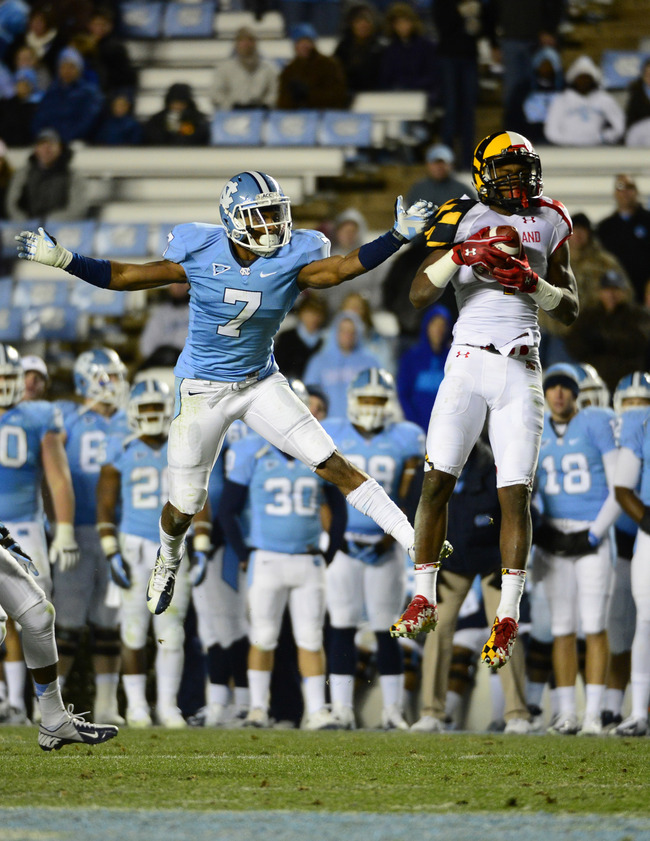 USA TODAY Sports
Olney, which is 20 miles north of D.C., is home to Our Lady Good Counsel, an elite high school football program. Marlyland receiver Stefon Diggs and running back Wes Brown are Olney natives.
Virginia Tech signee Kendall Fuller and Clemson signee Dorian O'Daniel also hail from Olney. The town also boasts good 2014 recruits such as defensive end Jessie Aniebonam and offensive lineman Sam Mustipher, a Notre Dame commit.
Palmdale, CA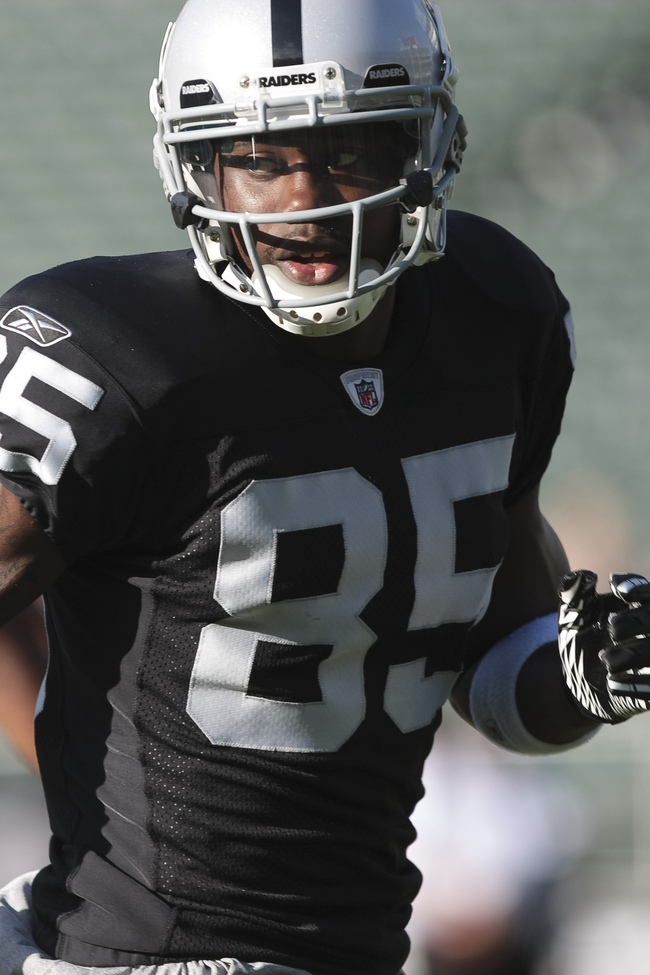 Kelley L Cox-USA TODAY Sports
Palmdale, which is an hour outside of Los Angeles, is a desert city and part of the Antelope Valley. Indiana Pacers forward Paul George hails from this area.
Although it is home to more than 150,000 people, Palmdale's isolated location and feel can be detrimental when it comes to recruiting. Coaches must fly into Los Angeles or Burbank and still have a long drive north to get to the area.
However, that has not stopped Palmdale from producing good football players.
Josh Shaw, who starts at safety for USC, signed with Florida in 2010 out of Palmdale. Running back Demario Richard, who is a 2014 recruit, is another good player from the city.
Derek Hagan, who starred at Arizona State and has played for the Miami Dolphins, New York Giants and Oakland Raiders, is a Palmdale native.
Edwin Weathersby is the College Football Recruiting Analyst for Bleacher Report. He has worked in scouting/player personnel departments for three professional football teams, including the New York Giants and Cleveland Browns.
Keep Reading