The New England Patriots and Tim Tebow are a match made in heaven.
ESPN's Ed Werder first reported the Internet-shattering news that the Patriots are signing Tebow and expect him in minicamp on Tuesday:
Just filed to ESPN: The Patriots are signing QB Tim Tebow and expect him to be in minicamp tomorrow

— Ed Werder (@Edwerderespn) June 10, 2013
Bill Belichick
wasn't lying when he finally came out and told reporters
he doesn't
"
hate Tebow as a player
," as reported by Yahoo! Sports' Michael Silver in May.
Werder
followed up his announcement with this note on Belichick and
his admiration
for Tebow:
Bill Belichick has always spoken of Tebow with admiration and move reunites with Josh McDaniels, who drafted Tebow in first round

— Ed Werder (@Edwerderespn) June 10, 2013
Don't expect Tebow to be some kind of gimmick player for the Patriots, either. Just before the news of Tebow's impending arrival in New England, the Patriots
announced the release
of third-string quarterback Mike Kafka, as
noted by
Bleacher Report's Matt Miller:
If you're curious about what position Tebow will play in New England, the release of #3 QB Mike Kafka should tell you.

— Matt Miller (@nfldraftscout) June 10, 2013
The Patriots signed Tebow to be a quarterback.
Period.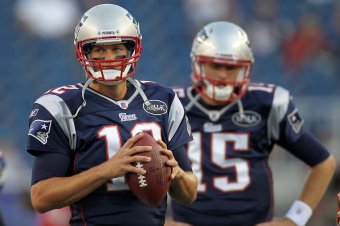 Jim Rogash/Getty Images
There's no doubt that Tebow will be the backup to
Tom Brady
's backup when he arrives, however.
Ryan Mallett is the team's No. 2 at this point, and Tebow won't likely be thrown into the fire should Brady become injured.
Speaking of Brady, he's one of the most entrenched players at any position in the NFL. Tebow's presence on the practice field and in the locker room won''t have any impact on him, and he'll continue to go about his business as one of the premier signal-callers in the NFL today.
The Patriots' decision to sign Tebow is...
Brady isn't the most physically gifted athlete in the NFL. Far from it. He relies on impeccable technique to get the ball from point A to point B with timing and accuracy, and he's never satisfied with himself in this regard.
As SI.com's Peter King detailed recently, Brady has been working hard with quarterback tutor Tom House, who has been helping him since Tom Martinez (his old quarterback guru) passed away. The two of them have worked tirelessly to improve Brady's mechanics, which will make him a better quarterback.
Brady is never satisfied with his work, and he always presses ahead to get better. He's the perfect mentor for Tebow, who has plenty of physical talent but still struggles with the intricacies of playing the quarterback position in the NFL.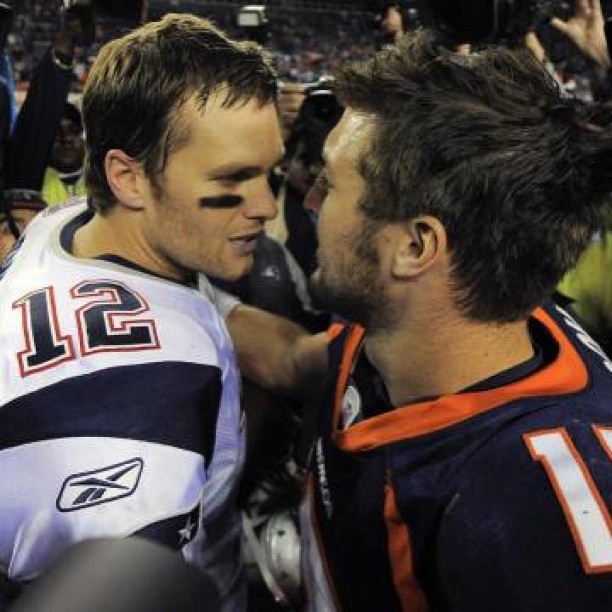 Furthermore, the Belichick culture in New England is exactly the kind of environment that will help Tebow thrive. There are no individuals—it's always "the team."
Tebow now has a prime opportunity to learn from a future Hall of Famer, and he'll happily embrace the company line of "the team" when it comes to doing any interviews.
Frankly, nobody should be surprised if Tebow is starting for the Patriots at some point in the future and winning ballgames—perhaps three or so years down the road. Talent has never been an issue with him, and he's always been driven to succeed.
Follow me on Twitter @JesseReed78