Premier League 2013-14: Predicting the 3 Teams That Will Get Relegated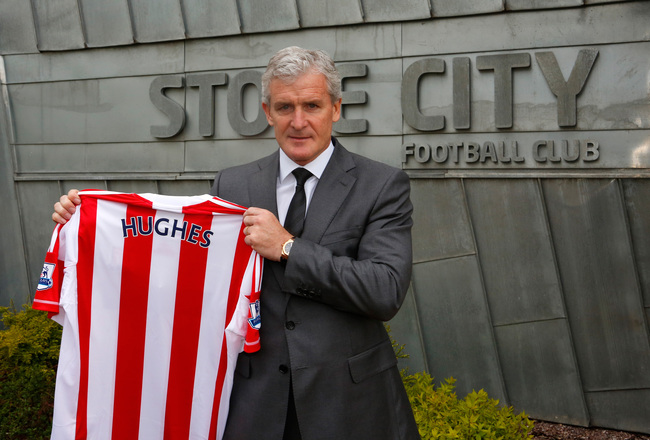 Paul Thomas/Getty Images
With the 2012-13 Premier League season but a distant memory, it's time to switch our attentions to 2013-14.
The EPL is one of the most exciting leagues in the world, but for three clubs, next season will be a year of misery. Here we are going to predict the three teams that will get relegated next season.
As I wrote here, both Hull City and Cardiff City have a chance of doing well next season, if they make the right decisions. So, no, this article is not just going to take the easy way out and say it will be the three teams who just came up.
Click on the next slide to find out who I have predicted will drop a tier in English football come May 2014.
All statistics taken from www.soccerbase.com.
Crystal Palace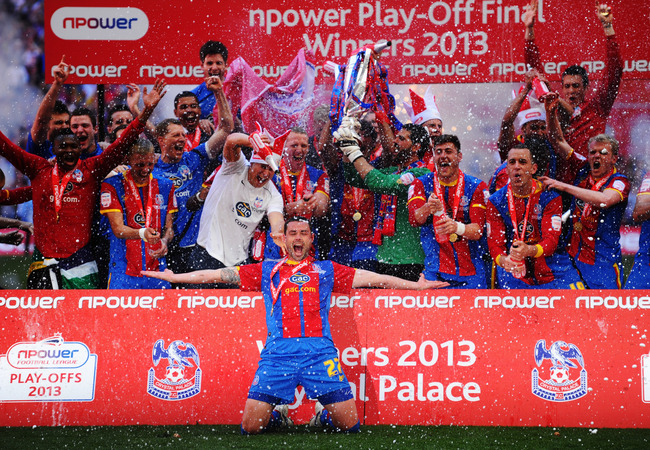 Mike Hewitt/Getty Images
OK, so maybe it will be at least one of the teams who just came up.
Of all three promoted sides, Crystal Palace have the toughest task on their hands to stay in the Premier League. Just ask their manager, Ian Holloway, who admitted to the BBC "next season we're on a hiding to nothing" and that he now has to "scratch [his] head and wonder just how are we going to stay in the Premier League?"
If their own manager is perplexed as to how the Eagles will stay up, then that doesn't bode well for their chances of survival.
Stoke City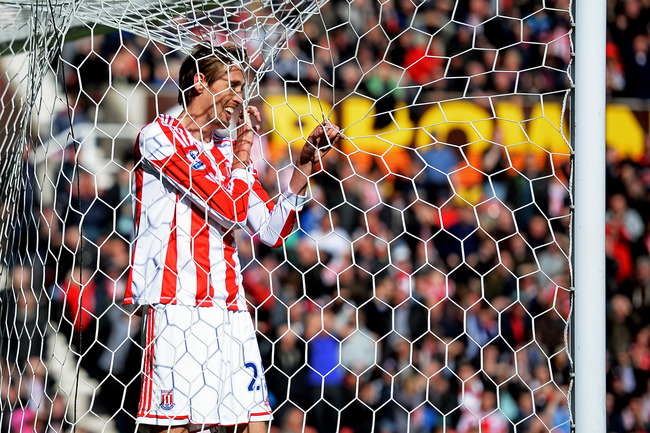 Laurence Griffiths/Getty Images
The biggest worry for Stoke City will not be Mark Hughes, but Mark Hughes' transfer policy. Especially as the Welsh manager has been handed complete control of Stoke's transfer decisions and has wasted no time getting involved in hand-picking his team for next season.
Mark Hughes has "done a Mark Hughes" by clearing out a boatload of squad members, including Rory Delap, Carlo Nash, Jermaine Pennant, Mamady Sidibe, Matthew Upson and Dean Whitehead.
By releasing these fringe players, Hughes has of course freed up a lot of the wage budget. But completely transforming a whole squad over the summer doesn't always go so well. Just ask QPR fans.
It looks as though Hughes has already started looking to buy in a new Stoke City with rumored interest in Paolo De Ceglie, Junior Hoilett, Victor Wanyama and Erik Pieters, according to the Independent.
He couldn't pull together a remodeled QPR squad. So what's to say he can do any better at Stoke?
Sunderland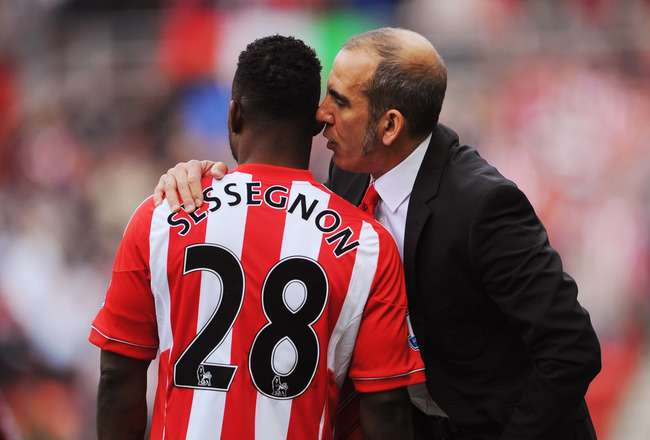 Michael Regan/Getty Images
And not just because I have a hatred of football clubs in red and white stripes, the third prediction is Sunderland.
With two of the Black Cats' biggest stars—Stephane Sessegnon and Simon Mignolet—rumored to be wanting out of Sunderland, Paolo Di Canio will have to find some solid replacements.
The issue with players leaving the club, however, may come down to Di Canio himself, according to Titus Bramble.
In an interview as reported in The Guardian, the out-of-contract defender said of his former manager:
He thinks he knows everything, but he has got a lot to learn...He's got a long, long way to go before he gets anywhere near as good as Sir Bobby Robson. He's a young manager trying to stamp his mark on things, but he's making some big mistakes.
As the same story reported, in between fines and insults, Paolo Di Canio doesn't seem to have the full backing of the dressing room.
And when players don't want to play for a manager, the club will be in big trouble. The Championship may well befall the Black Cats come next season.
Keep Reading