Miselis Edition: Top 10 Favorite Head Coaches of My Time
After seeing recent slide shows regarding top 10 NFL Quarterbacks or Running backs, college football, as well as your most memorable moments, I have decided to make a list myself.
This list is my top 10 favorite coaches who have been around during my lifetime.
The coaches could be from any sport. Whether from the early or late '90s, to the present today, I have put together a list of coaches who maybe inspire on or off the field, or impressed me with their coaching ability via championships.
No. 10: Mike Holmgren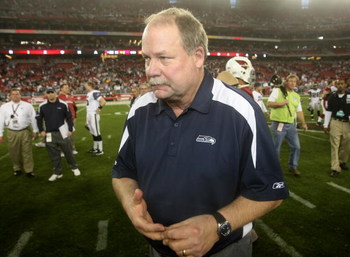 Holmgren just cracks into my top 10 list. He was always a class act on and off the field, and always had respect out of every player on his ball club. He was a head coach with the 49ers, Packers, and the Seahawks.
Along the way he discovered Steve Young, Joe Montana, and Brett Farve; three of the top Quarterbacks in NFL History. His overall record as a head coach is 218-116.
No. 9: Phil Jackson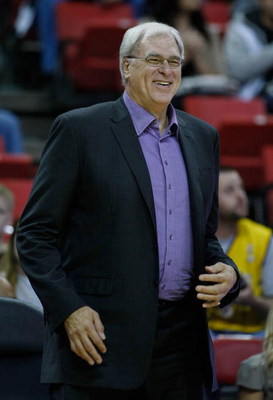 During my time, Phil Jackson is probably one of the more successful coaches on this list. His nine, that's right, nine NBA Titles ties for first all time in NBA. His tenure with the Chicago Bulls was a true definition of the " dynasty" in professional sports.
He carried his success over to the Los Angeles Lakers, where at one point they won three consecutive NBA Titles.
No. 8: Tony La Russa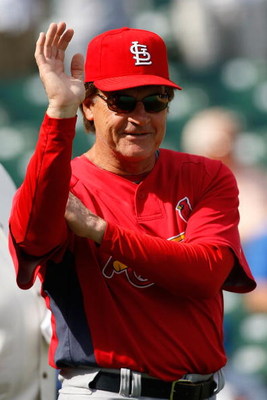 La Russa is probably one of the more interesting selections that is on my top 10. His career record as 2,461- 2,146 as a manager is only part of the package.
He is one of the only two managers to ever win a World Series in both of the American League and National League. He is currently leading the St. Louis Cardinals off to a hot start this season, and is doing what he always does best: find a way to get into the media.
No. 7: John Harbaugh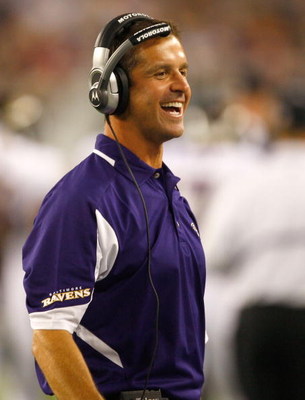 This might be a little surprising to some. A first-year head coach making into my top ten? He surely convinced me otherwise. The first today he became the head coach I was skeptical.
Yet again, the wizard of Oz struck this man as our head coach. This past season alone I learned from him to never give up and if you work hard you can achieve anything. From taking Joe Flacco in the draft, to his run to the AFC Title game, coaching my favorite football team gives them the nod.
No. 6: Greg Popovich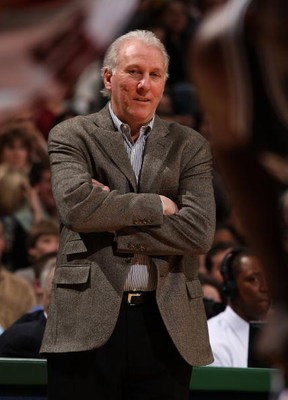 One of my sleeper picks here on the list, I have always been fond of Greg's basketball knowledge. One of the best draft selections in NBA history was taken Tim Duncan, a future Hall Of Famer, with the first overall pick.
A good portion of the decision was in his hands. He created the San Antonio Spurs dynasty, which has been a force to be reckoned with since the late '90s. His record of 1016-686 is good, but four championship rings shows me how good of a coach he really is.
No. 5: Lou Piniella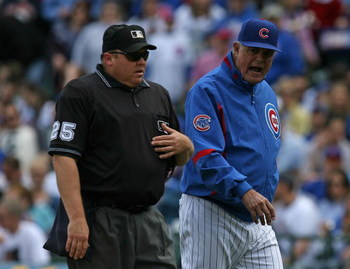 Ole Sweet Lou! Piniella is known for his World Series rings as a player with the Yankees in the late '70s. However, he uses the same tactics as his former manager Billy Martin.
Always having something to say. Always being able to fire up a crowd. And most importantly, not backing down from anybody. Thus far coming into this season, he has put up a career record of 1,701-1,561, including two World Series Titles. He has won a Manager of the Year award three times.
No. 4: Bobby Cox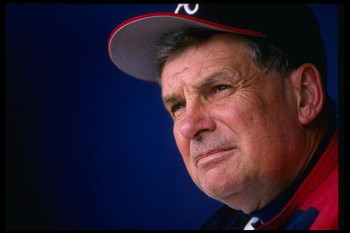 Bobby Cox was probably one of the more enjoyable coaches to watch during a game. The best part was whenever Cox got ejected (you know he must always complain about something).
In fact, he has been ejected 161 times, the most of any manager in baseball history. He is a four-time Manager of the year and has one World Series ring. His record coming into this season was 2,327-1854.
No. 3: Joe Torre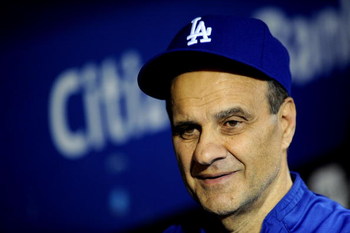 If there was anything positive from my perspective on the New York Yankees, it had to be Torre. In the dugout he is the most calm human being I have seen in action.
He does his managing the right way, which gave him great success with the Yankees. His 2,151 career wins, six pennants, and four World Series Titles was the pure definition of the dynasty in the '90s.
No. 2: Bill Belichick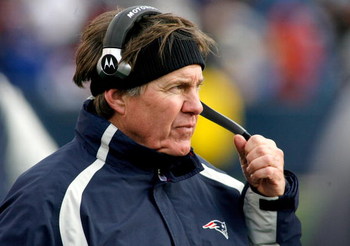 Belichick has probably been one of the most non original coaches I have ever watched; but that's what I like about him.
At the press conferences, you will never get him to smile, nor be able to get him to squeeze the main question you want out of him.
Nonetheless, at some point he may go down as the greatest coach in NFL History. The way he has developed players such as Tom Brady and Matt Cassel, as well as producing current head coaches in college and at the professional level.
He has a career record of 138-86, including four conference championships and three Super Bowl wins.
No. 1: Mike Scioscia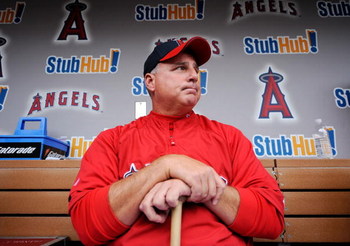 To some, this pick might be a curveball. To me, he is no doubt in my mind my favorite coach I have seen during my time. Sure, he is known as one of the top managers in baseball.
Yet, he tends to not always get tons of recognition due to always exiting out in the first round of the playoffs each year. Mike is arguably the best game manager of anybody, and always finds a way to make the tough choice a right one.
Like most of the top managers, he has found his way to earn a World Series Ring, the same amount as future Hall Of Famer Bobby Cox once did.
Keep Reading

Los Angeles Angels: Like this team?