WWE Raw Live Results, Reaction and Analysis for Payback Go-Home Show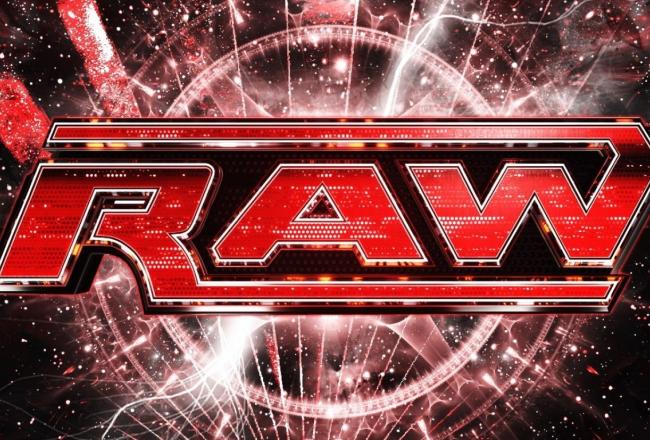 wwe-wallpapers.com

Welcome, wrestling fanatics, to Bleacher Report's live coverage of the WWE Payback go-home episode of Raw.
This is your destination for complete live play-by-play coverage as well as pictures, live tweets from WWE Superstars/talents and videos relating to the action on Raw.
This week's show is the final Raw heading into Payback, so expect a couple of matches to be made official for WWE's first event under the Payback banner.
We already have a Three Stages of Hell match between Ryback and John Cena for the WWE title, a Triple Threat match between Fandango, Miz and Wade Barrett for the IC title, and Chris Jericho vs. CM Punk set for Payback.
Tonight's show is being hyped as the return of Dolph Ziggler from his unfortunate concussion. Will Big E Langston just step aside after finding some of his own success lately or will he try to take out the champ?
Will CM Punk return before Sunday night?
Can Daniel Bryan get over his "weakest link" issues?
Who will step up and challenge The Shield for one of its championships at Payback?
And lastly, will it ever be Scott Steiner who comes out when we hear an ambulance siren?
Make sure to bookmark this page and come back on Monday at the start of WWE Raw for live coverage of all the action as it happens.
Thanks for reading and follow me on Twitter @BR_Doctor.
This is a show that I am going to rewatch at some point just as a fan, because I liked a lot of what I saw tonight.
Bryan and Rollins stole the show in their match, AJ and Kaitlyn made their storyline very intriguing in a very short time.and we have several new matches made for Payback. Here is how the card stands.
John Cena vs. Ryback (3 Stages of Hell for WWE Title)
Dolph Ziggler vs. Del Rio (World Title)
Kane vs. Dean Ambrose (US Title)
Bryan and Orton vs. The Shield (Tag Titles)
AJ vs. Kaitlyn (Divas Title)
Wade Barrett vs. Curtis Axel vs. Miz (IC Title)
Chris Jericho vs CM Punk
Damien Sandow vs. Sheamus (Pre-Show)
And we still have SmackDown for any last minute additions to the card. This is shaping up to be a PPV worth paying for.
Make sure to come back on Sunday when I will be covering WWE Payback live here on Bleacher Report.
Cena gets a pop from the ladies when he takes off his shirt. He tries to go after Ryback, but the lumberjacks keeps throwing him in the ring.
Ryback makes it to the ring and they go at it, with all the lumberjacks coming in to separate them.
They keep getting through to each other and fighting. The show ends with both men being held back in opposing corners.
Cena is out next for a segment with Ryback. All the lumberjacks are around the ring. I see William Regal!
Ryback arrives in the ambulance again. Cena mocks Ryback for not coming all the way to the ring to face him.
Ryback says he isn't scared of anything. He says he should have already won the title three times by now, but he keeps getting screwed.
Ryback says Cena is trying to protect his spot now that Ryback is a threat to him. Cena does his best to carry the segment, but it just goes in circles.
Triple H and McMahon meet in Stephanie'ss office and end up arguing until Stephanie screams that they need to work it out.
McMahon says Triple H is bigger than Curtis Axel and he shouldn't be in those kinds of matches. He says he wants Triple H to be the man behind the desk.
Triple H says he's not going to say he's sorry, but he gets it. McMahon says he can have his match with Curtis Axel next week.
Triple H says he doesn't want it and Vince says now he wants to see it. They start arguing for opposite sides until Stephanie comes in and says they need a group hug, a family hug.
Triple H is upset that Vince won't hug him. Why are there so many segments about hugging in WWE these days?
They all hug it out, but Vince and Trips still both leave a little upset.
Damien Sandow vs. R-Truth
Truth does little dancing to start things off, but Sandow is quick to get on him with aggressive offense.
Sandow runs Truth into the ring apron before nailing him in the face with forearms. Sandow keeps Truth grounded with a hard knee to the back.
Sandow hits the Elbow of Disdain for a two count. Truth mounts a comeback until he gets hit with a chop block by Sandow.
Sandow hits a new finisher that is a variation of the Rock Bottom that he calls The Silencer, for the win.
Winner: Damien Sandow
Sheamus' music hits and he comes out saying he wants to congratulate Sandow on his win. He says Sandow got his attention on SmackDown, so now they have a match at Payback's pre-show.
Stephanie is shown backstage and she has two people go find Triple H and Vince, asking for them to both meet in her office.
Something sneaky is happening.
Sandow is out after the video with a mic. He talks about his recent contests with Sheamus and how he will beat Sheamus on Sunday.
Speaking of upping their game, the awesome beatdown of Sheamus at the hands of Damien Sandow is shown.
WWE has been upping their game lately. I don't know if it is just the way things are or if they are trying harder to combat all the other sports on Mondays, but I like it.
AJ mocks her and says she felt the same way when Kaitlyn abandoned her. She says all the men in her life have used and abused her while her best friend was chasing the Divas title.
Kaitlyn calls AJ crazy and AJ says she is just really smart. Kaitlyn starts crying when AJ calls her trash and says nobody cares about her.
This is the most the crowd has been into a Divas segment in a long time.
AJ says she will take Kaitlyn's title on Sunday. AJ rips Kaitlyn apart on the mic until Katie loses it and goes nuts on AJ. AJ escapes after being beaten senseless for a few seconds.
She laughs from the ramp and blows Katie a kiss as Kaitlyn sits in the ring crying.
Wow! Now that is how you tell a story with Divas. I am so invested in this match and it was just made. Great storytelling.
Kaitlyn gets in the ring and asks her secret admirer to come out. Langston's music hits and he comes out with flowers and street clothes on.
He comes to the ring as Kaitlyn looks suspicious. He hands her the flowers and takes the mic. He says this is hard for him to admit.
He says people only see him as Ziggler's heavy, but he cares about her. He says she is all he can think about, he just didn't know how to say it.
He drops the mic, pulls her in close and dips her before dropping her on the mat and laughing. AJ's music hits and she skips her way to the ring.
Poor Kaitlyn.
Bryan vs. Rollins Part 2
Rollins is in control when we return from break, hitting a huge running forearm to take Bryan down before grounding him with a submission.
I love how JBL gets into great matches like this. His enthusiasm makes me enthusiastic.
It also has to be pointed out that Seth Rollins has been the person who has brought out the best in Bryan recently.
They start trading shots, with Bryan catching a kick and turning it into a half crab submission. Rollins makes it to the ropes and Bryan breaks the hold.
A pair of running dropkicks gets Bryan another close near fall. Bryan misses a kick to the head and Rollins hits his own kick to take Bryan down for a two count.
Rollins powerbombs Bryan into the corner for a near fall. Bryan sends Rollins over the top rope, but Rollins stops the suicide dive with an elbow.
Bryan hits the rolling German suplex and a big kick to the head after an amazing sequence. Rollins crotches Bryan on the top rope, but Bryan escapes and tries for a side suplex from the top rope, which Rollins counters into a cross body.
I can't keep up with everything these guys are doing. This is awesome chants fill the arena as Orton stops Reigns from getting in the ring, allowing Bryan to roll up Rollins in a cradle for the pin and the win.
Winner: Daniel Bryan
Rollins attacks Bryan after the match, but Bryan kicks him into an RKO from Orton to end the segment.
What a match. That is one I will be rewatching just as a fan after the show is over.
Bryan vs Rollins Part 1
Rollins tries to gain the early advantage, but Bryan takes control right away as he hits some signatures on Rollins.
Kicks and elbows to Rollins wear him down before Rollins ties him up and hits elbow and elbow to the face of Rollins for a two count.
Bryan puts Rollins in the surfboard, but Rollins crawls to the ropes only to get his knees stomped into the mat.
Bryan takes Rollins out outside the ring with a dropkick through the ropes and a running knee off the apron. Orton keeps Reigns at bay as Bryan rolls Rollins in for a two count.
Rollins gets in a few good shots before dropping Bryan's face into the middle turnbuckle. Rollins attempts to put Bryan in the surfboard as JBL makes a dated surfing reference by bringing up Laird Hamilton.
Bryan counters the surfboard and puts Rollins in a brutal submission that combines a surfboard with a choke. Rollins breaks out as we head to a break.
What a match this has been so far!
Orton vs. Reigna Part 2
Reigns is in control when we return. He drops Orton across the top rope with a stun gun before hitting a big clothesline to Orton for a near fall.
Orton fights up out of a headlock and hits a side suplex to create some space between him and Reigns.
Orton starts to heat up as he runs through his signatures. The crowd starts to get going as Orton lines up for an RKO.
Seth Rollins comes in, but Orton is able to fend him off. Bryan comes in and hits both Reigns and Rollins with a suicide dive and the ref calls for the bell.
No Contest
Justin Roberts announces the no contest and it looks like Rollins vs. Bryan is starting right away.
Roman Reigns vs. Randy Orton Part 1
Daniel Bryan comes out to watch the match and support Orton. After the break we see Reigns come down with Rollins, but Ambrose heads to the back halfway down the steps.
The bell rings and they lock up, with Reigns hitting a knee lift right away. He puts Orton in the corner, but Orton counters and starts teeing off on Reigns with hard right hands.
A dropkick gets Orton a near fall. Orton keeps up the offense outside the ring by dropping Reigns' back across the barricade and then rolling him in the ring for a two count.
Orton misses a jumping kneedrop and Reigns starts in with stomps to the gut. Orton regains control and hits a series of punches to the head in the corner.
Orton gets on the ropes and Reigns knocks him to the floor with one shot as we head to a commercial.
After the break we see a graphic for Sheamus vs. Damien Sandow on the pre-show. Vickie and Brad Maddox are then showning plugging Hardees.
Mr. McMahon walks up and Maddox tries to warn her, but it's too late. He criticizes her for some of the decisions she has made.
Maddox makes a suggestion and McMahon likes it. I have to admit that Maddox wasn't too bad in that segment.
Orton is out next to face Roman Reigns.
Another Bray Wyatt video is shown. I can't get enough of these videos. Wyatt is going to be awesome.
Sin Cara vs. Antonio Cesaro
Zeb Colter is on commentary for this match. Cesaro uses his power to take control of the match right away by throwing Cara over the top rope.
Cara counters and hits a few high flying moves, but Cesaro trips him on the top rope and he drops to the mat. Cesaro is right on him with stomps to the head and a boot to the throat.
Cesaro tosses Cara around with ease as Colter actually puts him over despite being a foreigner. Colter actually accuses WWE of setting up Swagger's injury to silence him.
Cara starts to mount a comeback after a few huge moves that get the crowd on his side a bit more. Cesaro takes a hard kick to the face, but he manages to catch Cara coming off the top rope for a big backbreaker.
He locks in a headlock and whips Cara around by his head before hitting the Neutralizer for the pin and the win.
Winner: Antonio Cesaro
Colter ruined that match. JBL would have been marking out for Cesaro like a mad man had he not been listening to Colter.
Mucho foggy out y'all. Watch out for motorcycles and Vespas. Thanks!

— CM Punk (@CMPunk) June 11, 2013
Does this mean he isn't at the show?
King hypes Randy Orton vs. Roman Reigns and Bryan Danielson vs. Tyler Black for later tonight.
Jericho vs. Langston
Langston is in control when we return, but Jericho eventually sends him over the top rope to get some breathing room.
He takes Langston out with a dropkick through the ropes. Langston recovers and he runs Jericho into the steel ring steps.
Jericho gets a near fall after sending Langston's shoulder into the ring post, but Langston is right back in control with a nerve hold.
Jericho gets caught and hit with three big backbreakers to give Langston another close two count. Del Rio comes out of nowhere and attacks Ziggler, causing Langston to get distracted long enough for Jericho to hit a Codebreaker to get the pin and the win.
Winner: Chris Jericho
Ziggler talks about almost losing the title because of his concussion and how he has earned the right to keep the title.
He talks about being able to retain his title on Sunday and Jericho challenges him to a match tonight to shake off the ring rust.
Ziggler accepts, but says the match will be against Big E Langston. Langston walks to the ring as we head to a break.
Jericho makes his way out as we watch a replay of Axel defeating Jericho on SmackDown. Jericho talks about the long list of great performers he has faced on Raw, but he says nobody takes him to the limit like CM Punk.
Jericho talks about needing to beat Punk in this match since he lost at WrestleMania and Extreme Rules last year.
Dolph Ziggler's music hits and he comes out with AJ and Big E Langston.
Stephanie is shown trying to reason with Vince backstage. Vince tries to justify it by saying Triple H made Stephanie cry and she says it was Vince who made her cry.
He says business comes first and leaves. Saying that to your own daughter is just cold.
Honestly, without Heyman, Curtis Axel wouldn't stand a chance in a promo judging from what we just saw.
If Axel wins the IC title on Sunday it will add to the legacy of Heyman managing champions. A video for Mark Henry plays hyping his stength and ruthlessness.
WWE's editing department can make anyone look really awesome in a video package. Henry is good, but he looked incredible in what we just saw.
Paul Heyman comes out and tells Miz and Barrett that the match on Sunday will actually be a triple threat match and it will be with Curtis Axel.
Wow! A title match on a PPV within weeks of debuting this character is a big statement about his future.
This article is
What is the duplicate article?
Why is this article offensive?
Where is this article plagiarized from?
Why is this article poorly edited?