What We Learned: Do We Really Appreciate Zdeno Chara Enough?
Use your ← → (arrow) keys to browse more stories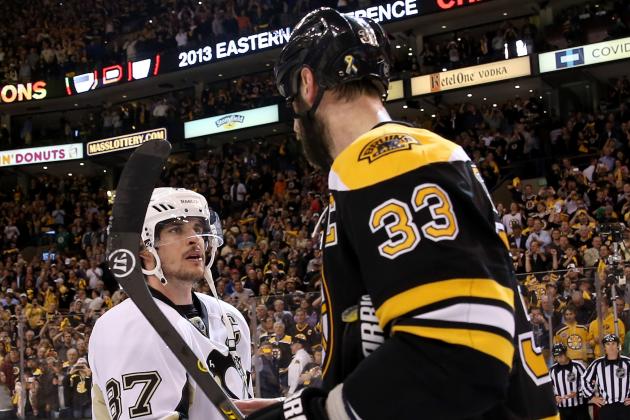 Bruce Bennett/Getty Images

A galaxy of Pittsburgh Penguins stars blinked out, just like that; the only light remaining was from black dwarves Brandon Sutter and Chris Kunitz. At the center of it all, the pillar upon which Claude Julien has constructed his defense and his team and his approach to the game itself, was the NHL's resident Galactus, a towering world-eater who has been the best at his job in the entire world for a period of several years.