5 Ways the Payback Theme Could Be Represented at WWE Raw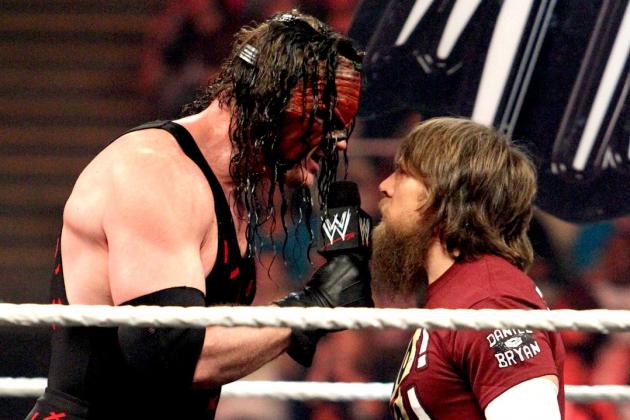 Daniel Bryan has been looking for revenge on everyone (image courtesy of WWE.com).
Considering WWE's next pay-per-view has been named Payback, it is surprising how little the actual theme of revenge is being portrayed on the card.
There is certainly an argument that Ryback is seeking retribution. He feels slighted by John Cena after being abandoned to take on The Shield alone. However, there is a counterpoint to be made that Ryback has already exacted his revenge by turning on Cena.
The other two announced matches—CM Punk vs. Chris Jericho and the Intercontinental Championship affair—are rivalries, but there isn't really a personal motive.
Jericho may be looking for payback after losing to Punk several times last year, but it is evident that this match is really a device to get Punk back on television. In fact, it looks more personal between Jericho and Paul Heyman without the history of the situation being known.
The Intercontinental match is simply a case of three men wanting to be champion. That is one of the founding principles of professional wrestling, so no one can really consider it as payback for anything.
Tonight's Raw is a perfect opportunity to make some contests that feel more personal, leaving the audience with no doubt that one wrestler in any particular match is wanting to gain revenge on his opponent.
Here are five possible ways this could happen.
Begin Slideshow

»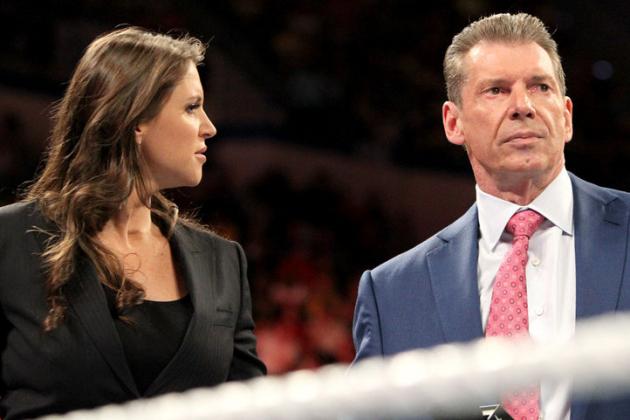 Vince and Stephanie are integral to tonight's Raw going well (image courtesy of WWE.com).
There has been a great deal of speculation that the tension between Triple H and both his wife, Stephanie McMahon, and his father-in-law, Vince McMahon, will lead to a power split on WWE television.
The other possibility that has not been discussed is that Stephanie and Vince genuinely have Triple H's best interests at heart. This would logically lead to The Game eventually understanding this and withdrawing from his contest with Curtis Axel. Triple H could also appease himself—and the fans—with the knowledge that Axel may have beaten him, but only because of his injury.
This jab by Triple H would lead to Axel attacking either Stephanie or Vince, forcing the match at Payback.
Their match—which has not been confirmed but is expected by most fans—then, would have a clear element of revenge and go nicely with the theme of the pay-per-view.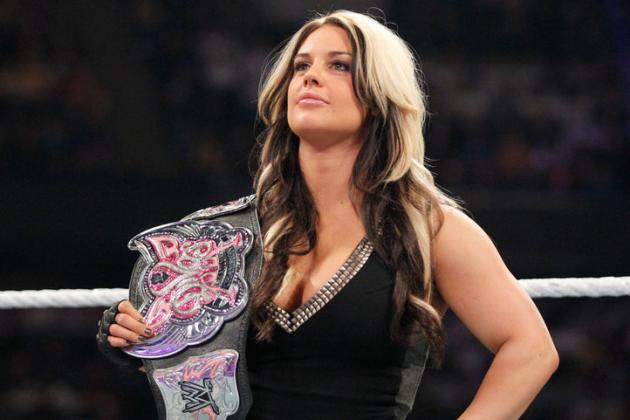 Tonights reveal is a big opportunity for Kaitlyn to re-establish herself (image courtesy of WWE.com).
For several weeks, Diva's champion Kaitlyn has been in a slow-burning storyline about a secret admirer. Last week on SmackDown, it was revealed that whoever that person is would be appearing on Raw tonight.
This sets the scene perfectly for Kaitlyn to get all dressed up to meet her admirer, only to find out that it was a prank set up by another Diva.
Several Divas could be behind the scheme. The most obvious is AJ Lee, who has been in line for a title shot for some time. Another possibility is one or both of The Bella Twins, who have been seen on and off again with Kaitlyn's past love interest, Cody Rhodes.
Then there is Natalya, who has been Kaitlyn's closest confident. The daughter of Jim "The Anvil" Neidhart would be a far more personal betrayal. An outside possibility is the debut of the anti-diva Paige, who could be allowed to make an immediate impact.
Kaitlyn will be looking for payback, regardless of who is behind the prank.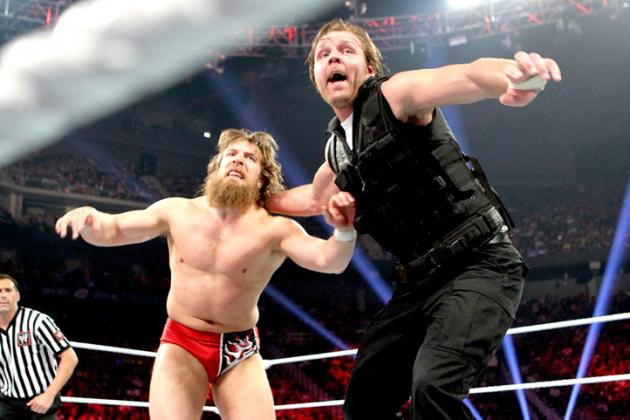 Could this be a shock match for Payback? (Image courtesy of WWE.com)
Excitement around the rise of Daniel Bryan has been a hot topic. His belief that he is the weak link of Team Hell No paired with a number of mishaps in the ring has given Bryan an intensity that has not been seen since his World Heavyweight title reign.
His viewpoint appears to be that he owes payback to a number of Superstars. This means there are several possible matches where Bryan can be cast as looking for retribution.
Bryan could challenge Kane one-on-one to show that he is the stronger of the two former Tag champions. Alternatively, he could go after Randy Orton following the RKO he suffered last week on SmackDown.
Perhaps a more compelling wrestling match would be if Bryan took on U.S. champion Dean Ambrose. Team Hell No were dominant until the rise of The Shield, so Bryan beating the group's individual champion would be revenge for losing his Tag Team belt and proof to those who—he believes—doubt his ability.
Any way the WWE plugs Daniel Bryan into the pay-per-view should be seen as The Goat getting some sort of payback.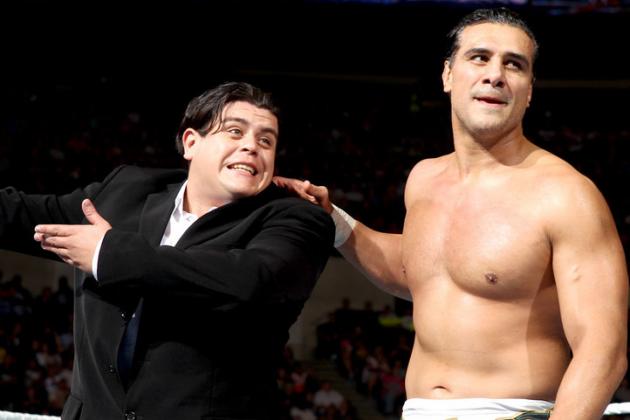 Alberto Del Rio congratulating Ricardo Rodriguez after his top-rope dive (image courtesy of WWE.com).
Last week's SmackDown saw Ricardo Rodriguez fly off the top rope and take out Drew McIntyre and Jinder Mahal of 3MB.
With the health of Dolph Ziggler up in the air, this act could be used as a perfect excuse not to use Ziggler on the Payback pay-per-view. Several eventualities—all involving 3MB assaulting Rodriguez—could lead to Alberto Del Rio seeking revenge for his friend.
After being embarrassed on SmackDown, Heath Slater could order his group to find and punish Rodriguez. Del Rio could then challenge all three at Payback and show he is deserving of his next shot at the World Heavyweight Championship.
Alternatively, the combination of Big E Langston and AJ Lee could persuade (or even hire) 3MB to attack Rodriguez and Del Rio. This would lead to the next installment of Langston vs. Del Rio, which has been seen several times over the past few weeks.
This match should be more enthralling than previous versions, with the emotional reasons behind the match allowing Payback to live up to its name.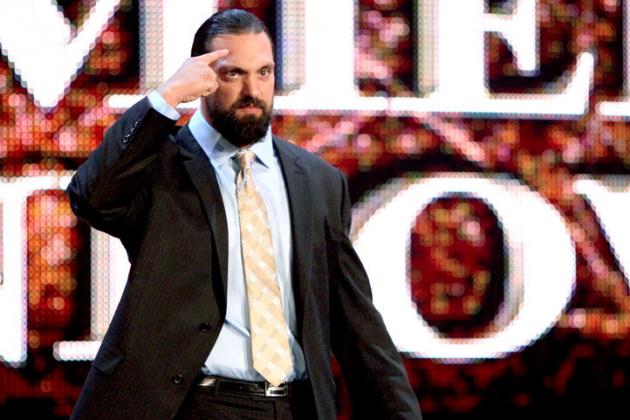 Sandow's intelligence could be questioned on Raw (image courtesy of WWE.com).
The philosophical differences between Damien Sandow and Sheamus should make a feud between the two men fascinating viewing. So far, it has been a rather confused mix of talent contests and one-sided beatdowns.
Raw needs to give these two men a really good reason to have a meaningful battle, and the most interesting option would be to see Sheamus outsmart Sandow.
So far, there has never been a situation where Sandow's intellectual superiority has been challenged. For someone like Sheamus—who, frankly, is more interested in fighting than the reasons why he does it—to be the man who makes Sandow question himself would really get to the core of Sandow's character.
Presumably, his first reaction would be to exact revenge, leading nicely to a correctly themed match at Payback, and there are a number of options to really explore with Sandow's character.