Will Horton's Playoff Success Lead to Contract Extension?
Use your ← → (arrow) keys to browse more stories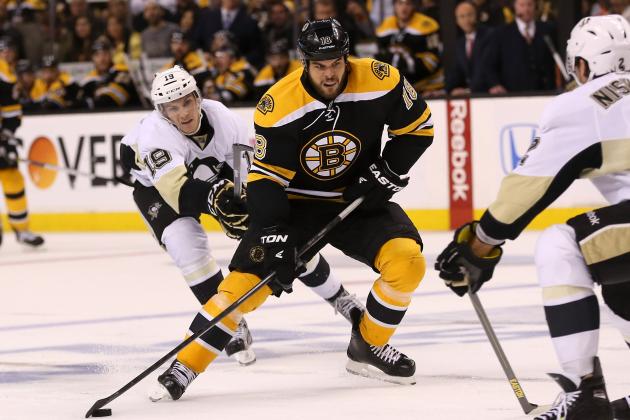 Bruce Bennett/Getty Images

Boston Bruins forward Nathan Horton wasn't particularly special in the regular season, but he's one of the main reasons the Boston Bruins have made it all the way to the Stanley Cup finals. He's stepped up with seven goals and 17 points in 16 playoff contests and has meshed brilliantly with David Krejci and Milan Lucic.