The Top Five Baseball Players Never To Play in the MLB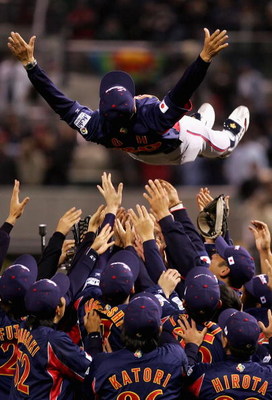 These baseball players are of people who were great but you probably never heard of them or you have heard of them but not much. (The picture is of Sadaharu Oh being lifted up as the manager of the 2006 WBC Champion, Team Japan.)
These players have fit the bill to be greats but never reached significant fame in the US having never played in Major League Baseball. I mean, some of these could be counted as the Greatest of All Time.
Still, I hope you like it and comment; I enjoy feedback, especially constructive criticism. Also, thank you Cliff Eastham for the inspiration to put this together.
*Disclaimer: I knew of all these players and their accomplishments before I wrote this so don't shoot your mouth off saying I didn't.
5. Shigeo Nagashima, Nippon Professional Baseball League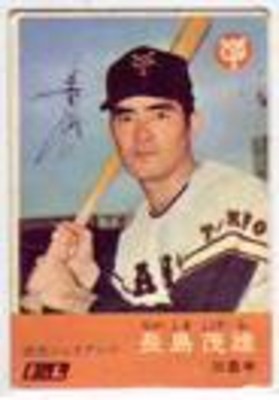 One of the most popular players of all-time in Japan, Nagashima earned five MVPs, six batting titles, and five RBI crowns. He also collected the only two Gold Gloves at third base awarded during his career.
4. Grant "Home Run" Johnson, Negro League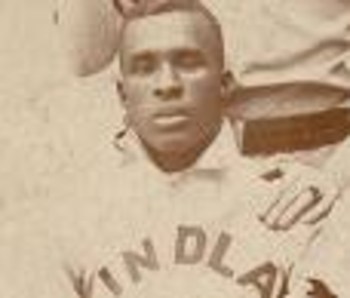 I am in no possession of his overall statistics, but I do know some facts. He supposedly hit 60 homers in 1895. 1895! That's 22 years before Babe Ruth. He also played until he was 58 (supposedly).
3. Omar Linares, Cuban National Series, NPB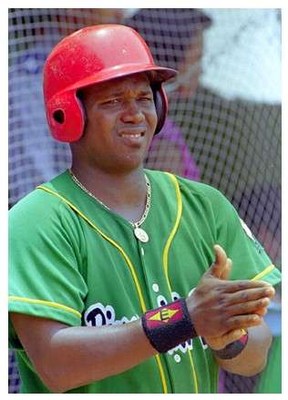 In 23 total major international tournament appearances, Linares batted at a .430 clip with 78 homers and 227 RBI in his 749 official at-bats. In domestic competition, he captured five National Series batting crowns (1985, 1986, 1990, 1992, 1993) four times batted above .400 (.409 in 1985, .426 in 1986, .442 in 1990, .446 in 1993).
2. Osmani Urrutia, CNS
All he does is hit, hit, and hit some more. Owner of an unparalleled .370 career BA over 14-plus seasons (90-game Cuban seasons), Urrutia captured five consecutive hitting titles between 2001 and 2005 with averages of .431, .408, .421, .469 (the National Series record), .385.
His average for the five-year span was an unearthly .422. Urrutia also tattooed big league hurlers at a .345 Batting Average in the 2006 World Baseball Classic.
1. Sadaharu Oh, NPB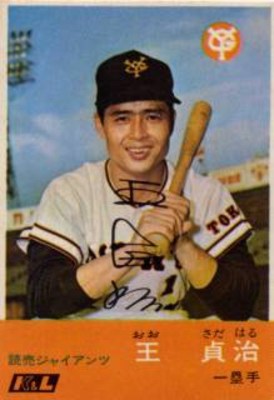 Oh's stats speak for themselves:
AVG...G.....AB....R.....H....2B..3B..HR..RBI..SB..BB..IBB..SO
.301 2831 9250 1967 2786 422 25 868 2170 84 2504 427 1319
Keep Reading