WWE Money in the Bank 2013: Creating a Card Through Logic and Wishful Thinking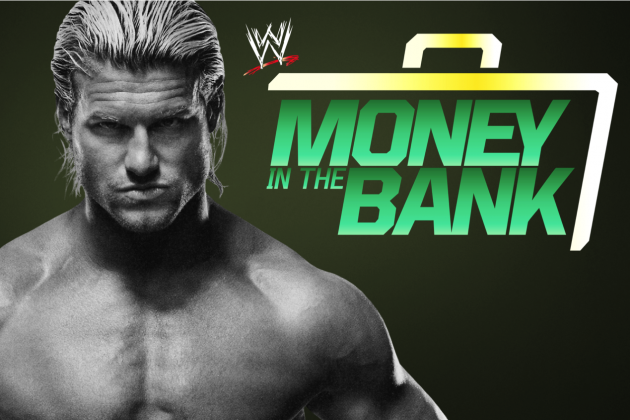 All logos and superstar images credited to WWE
Outside the company's four main pay-per-views (WrestleMania, SummerSlam, Royal Rumble and Survivor Series), WWE's Money in the Bank is always a show to keep a keen eye on, and rightfully so.
The event, with its championship contract implications, creates, pushes and catapults talent into stardom, with the most recent beneficiaries being CM Punk, Daniel Bryan and Dolph Ziggler.
So what should we expect from this year's edition?
Well, through some logic and wishful thinking, here's how I would book the 2013 installment of WWE Money in the Bank.
Begin Slideshow

»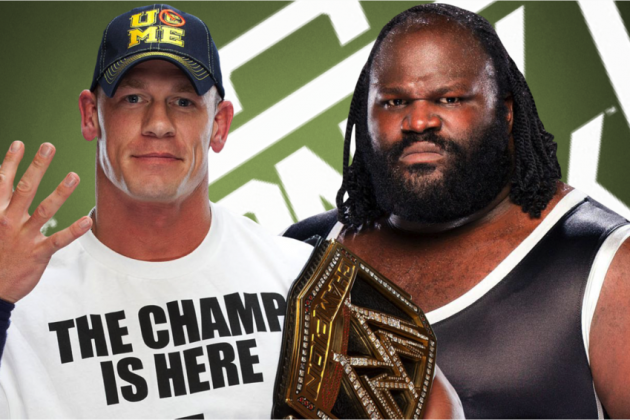 All logos and superstar images credited to WWE
Here's one that's already signed, sealed and delivered from WWE.
After what played out as a rather surprising stroke of brilliance, Mark Henry laid down the challenge to John Cena during his "retirement" announcement.
But as we all figured out, "The World's Strongest Man" did not hang up the boots that night. Henry, instead, grabbed Cena and delivered a sudden flattening to the WWE Champion.
So what should be the outcome in this title match come July 14th?
Judging from the latest backstage chatter concerning Daniel Bryan becoming Cena's next opponent, this storyline involving Henry appears to be a transitional feud. We will most likely see Cena retain and use the bout with Henry to form the bridge to SummerSlam and Bryan.
Besides that, how long can a feud between these two really keep us interested? Would you be willing to pay over $40 to see Cena and Henry main event a pay-per-view beyond Money in the Bank?
Although the roster would benefit from Henry coming out of this feud as a credible force, Cena should retain here and move onto an angle with some higher box office appeal.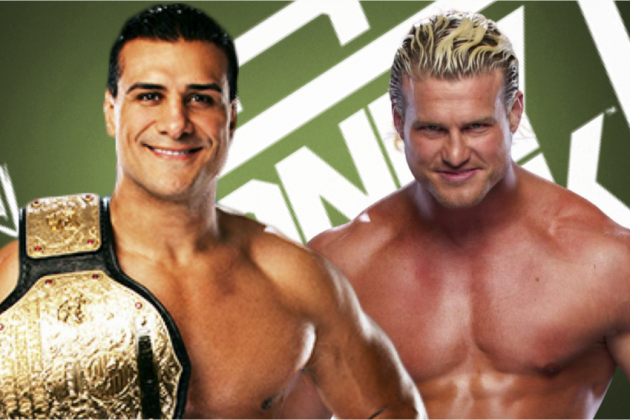 All logos and images credited to WWE
Despite the double switch-a-roo in character we got at Payback, the storyline between Alberto Del Rio and Dolph Ziggler is hardly revitalized. And due to their recent traditional singles bouts, their eventual rematch will have to hinge on some sort of stipulation.
A quick glance over the feud could suggest a stretcher match. Creative has played up the Ziggler concussion angle, giving some logical meaning to such a potential stipulation.
But in all honesty, the stretcher match has really lost its initial luster. In short, if you've seen one, then you've seen them all.
Since the pay-per-view will be held at the Wells Fargo Center, perhaps a Philadelphia-style street fight would bring in a few more eyes.
And when I say a Philadelphia-style street fight I mean, well, a street fight. (Adding the city's name into the match should give it some more pizazz. See Punk vs. Jericho, Chicago Street Fight, Extreme Rules 2012.)
Del Rio would pick up the win and retain his World Heavyweight Championship. Even though a good percentage of the Internet Wrestling Community would love to see Ziggler recapture the gold, that outcome would just further a tired angle and make the strap appear more as a prop than an actual honor.
Ziggler has picked up some credibility from his reign and should move onto a fresh storyline under his new face character.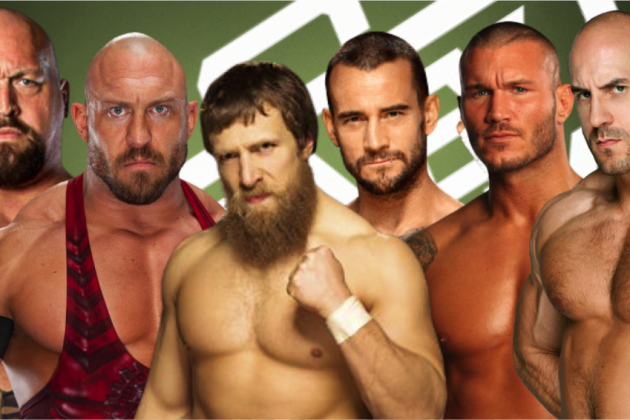 All logos and superstar images credited to WWE
Here's who would be booked for this match and why:
Daniel Bryan: There's not a hotter superstar in this company right now than Bryan. So naturally, you have to extract as much as you can out of him. Bryan is an easy choice for this ladder match and one of the favorites to snatch the briefcase.
CM Punk: With no clear feud set as the transition to Brock Lesnar and SummerSlam, CM Punk will work this pay-per-view vying for the WWE Championship contract. Punk would bring star power, credibility and experience to the Money in the Bank bout given his history in this match. But in order to builds towards his match with "The Beast Incarnate," I would have Lesnar make a run-in at Punk and wipe him out of contention.
Randy Orton: The main (perhaps only) reason for Orton being slated for this one is the simple presence of Bryan. The Viper and the Goatface have been squaring up the past few weeks, allowing this booking to be the ultimate payoff.
Ryback: Just as Punk, Ryback has no clear transition from now until the WWE's summer extravaganza. The booking is easy here given his main event heel standing and recent run at the WWE title.
Big Show: Yes, I know. Who wants to see Big Show in a ladder match? Probably not many. But due to the roster's lack of top-of-the-card heel talent, Show is a natural fill here.
Antonio Cesaro: There always seems to be a superstar that fails to grab the briefcase but sticks out nonetheless. Cesaro could be that guy this year. His newest push alongside Zeb Colter should indicate a bigger role for the talented Cesaro, and it could all start here with a solid showing.
Bryan gets the nod for me.
Quite frankly, Bryan hasn't earned a shot at Cena and his WWE Championship. Although he's been extremely over of late, the man has failed to pick up a meaningful string of victories.
But again, he's on fire with the crowd. Allowing Bryan to capture the briefcase gives him the logical excuse to challenge Cena, probably at SummerSlam.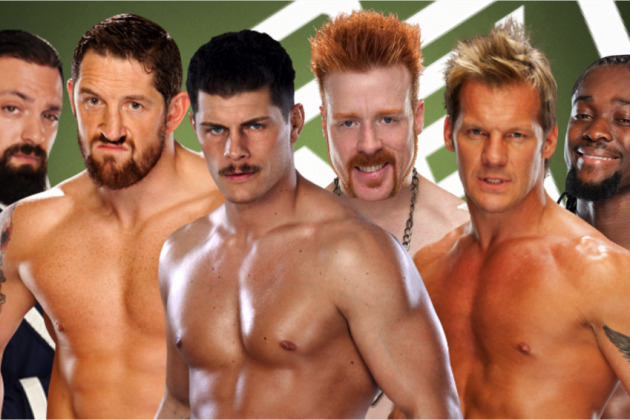 All logos and superstar images credited to WWE
Here's who would be booked for this match and why:
Sheamus: The Celtic Warrior is currently in a decent feud with our "Intellectual Savior" Damien Sandow. Decent, but not quite worthy to take a spot on the always-crowded Money in the Bank card. Instead, Sheamus will work as one of the faces here.
Damien Sandow: Again, the presence of Sheamus will lead to the presence of Sandow. I'd expect for this match to add more to a storyline that looks to be hitting its payoff at SummerSlam.
Cody Rhodes: Rhodes would not only work as a decent heel here, but also as a nice complement in furthering the Sheamus/Sandow story.
Wade Barrett: With Barrett now free from the evil clutches of the intercontinental title, you can almost smell his win at Money in the Bank coming up.
Chris Jericho: Fozzy beginning their summer tour on August 3rd means that Jericho's current run with the company is coming to a close. So it wouldn't make much sense to throw him into a singles feud right now. He would, however, work as a nice addition to this ladder match.
Kofi Kingston: Kingston's recent surgery would obviously make his participation in this match a difficult one. But with his original return timetable set to 4-8 weeks, hopefully the high-flyer will be able make a convenient recovery to deliver another memorable Money in the Bank spot. Kingston would earn his spot by winning the show's kickoff Battle Royal match. (Explanation to that match included in later slide.)
Barrett's main event push has been a long time coming. So with the WWE roster in need of another top heel, Barrett is the easy pick for the match. The Brit wins, holds onto the briefcase for a bit and builds himself into a top of the card talent and eventual World Champion.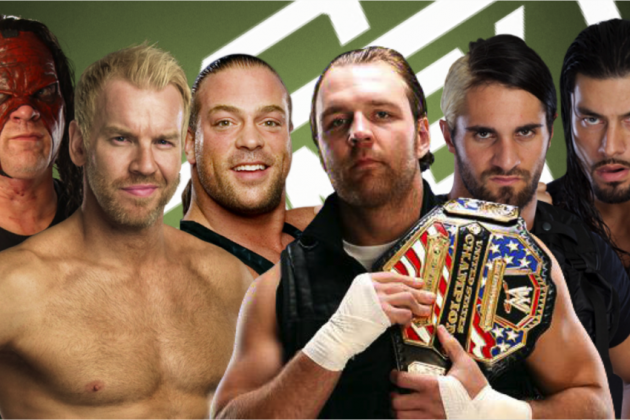 All logos and superstar images credited to WWE
Let's put RVD, Christian and Kane in our back pocket for a second and take care of The Shield's booking first.
Dean Ambrose, Seth Rollins and Roman Reigns are the hottest thing going in the WWE outside of Daniel Bryan. So do any of them really need to be in and/or win either of the Money in the Bank matches? The answer should be a clear "no."
The Shield is considerably over with the crowd and continues to maintain their credibility on a weekly basis. There's no need to stunt their growth by gifting one of them a briefcase. The build for each does not have to involve an immediate run towards the top of the card quite yet.
On top of that, using a briefcase on any of the three would prove as a wasted opportunity for another superstar in need of a push. Again, these three are well over with the fanbase already. They'd be much better served upping their stock against three established talents in RVD, Kane and Christian.
Now onto the WWE veterans.
We know that Rob Van Dam will return at the pay-per-view. But in what capacity exactly?
Although many fans would love to see him compete in a Money in the Bank match, Mr. Pay-Per-View doesn't deserve the chance. After all, this will be his first appearance back. He hasn't exactly warranted a chance at a championship contract.
Instead, we'll stick him against The Shield with The Big Red Monster and Captain Charisma. Van Dam could also act as the match's hot tag, setting up what should be a loud pop from the WWE faithful in Philadelphia.
Christian, who was attacked on this week's SmackDown by the "Hounds of Justice," may be looking for some help, so why not turn to a couple of past buddies?
With Kane and Van Dam being former tag champions, the links amongst the three are very evident, so the grouping does make sense.
Whether it's a "Winner Take All" for the United States and Tag Team Championships, or just a plain six-man tag (preferably the latter), The Shield would pick up the win against yet another well-established bunch of superstars.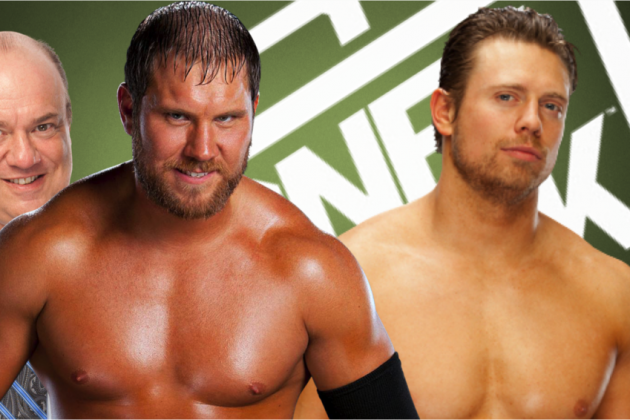 All logos and superstar images credited to WWE
Curtis Axel needs a little more than his unconventional styles of winning to be taken seriously. So rather than shoving him into a Money in the Bank ladder match, Axel's character would be much better suited to take a win from The Miz in a singles matchup.
Miz's commentary appearance on Friday night obviously suggests an upcoming feud between the two. Logically, they'll square up at this pay-per-view for the Intercontinental strap.
Axel would take the win (hopefully with a Perfect Plex) and continue to grow as a rising presence on the roster.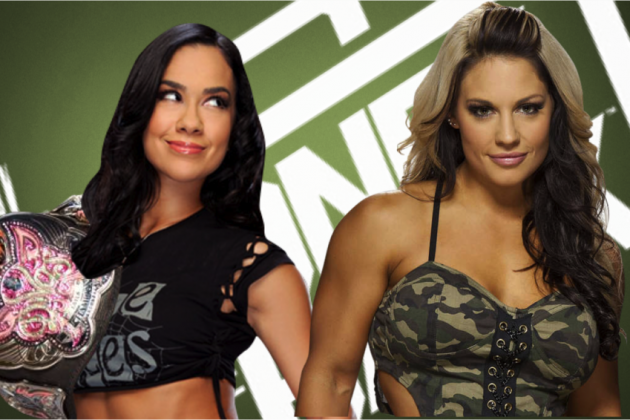 All logos and superstar images credited to WWE
A.J. and Kaitlyn's matchup at Payback certainly turned some heads. So many that they deserve another go-round here.
Their storyline, which is the first in a while for the Divas, should also garner some praise. There's no reason not to build on top of what they've booked so far.
A.J. takes the win and retains, perhaps ending a somewhat decent angle in a very dry division.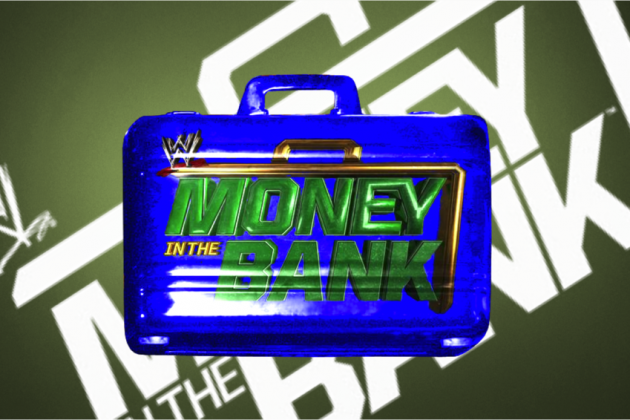 All logos and superstar images credited to WWE
As stated in the World Heavyweight Championship slide, the kickoff match could be a Battle Royal. The winner of the match would, if you haven't figured it out by now, earn the sixth and final spot in that ladder match.
And again, Kingston would make a surprise return and snatch the opportunity.
The WWE continues to invest in these kickoff (formely pre-show) matches. A Battle Royal with the leftover talent would produce some intrigue amongst many fans.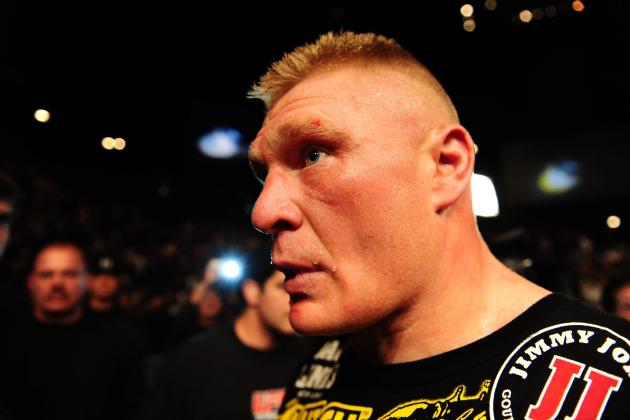 Mark J. Rebilas-USA TODAY Sports

Brock Lesnar: Despite his run-in on Punk, his match with the other Paul Heyman guy is going to take place at SummerSlam.
Triple H: You heard the man, he's "not feeling it." No Game until SummerSlam as well.
Big E. Langston: Langston's spot on any card is tough to decipher given Ziggler's face turn.
Fandango: Although I have Kingston suddenly returning form injury, Fandango's concussion should have him on the sidelines longer.
Jack Swagger: Zeb Colter is now being featured with Cesaro. Uh oh.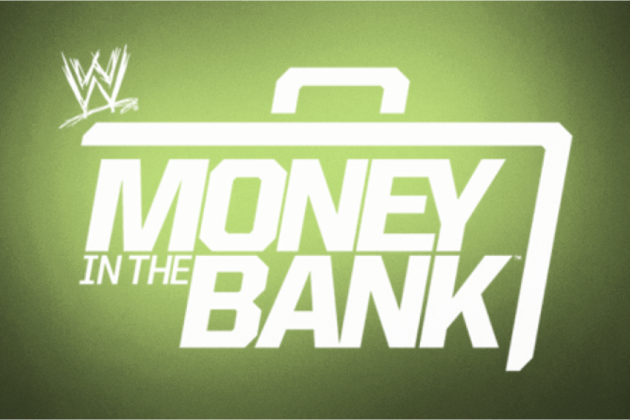 All logos and superstar images credited to WWE
*Matches in descending order
7. WWE Championship: John Cena (c) vs. Mark Henry
6. WWE Championship Money in the Bank Ladder Match
5. World Heavyweight Championship: Alberto Del Rio (c) vs. Dolph Ziggler (Philadelphia Street Fight)
4. Christian, Kane & Rob Van Dam vs. The Shield
3. Divas Championship: A.J. (c) vs. Kaitlyn
2. Intercontinental Championship: Curtis Axel (c) vs. The Miz
1. World Heavyweight Championship Money in the Bank Ladder Match
(Sorry Kofi, no rest for the weary.)
Kickoff Match: Battle Royal for Spot in World Heavyweight Championship MITB Ladder Match