Clippers guard Chauncey Billups is the inaugural winner of the Twyman-Stokes Teammate of the Year Award, according to Marc Spears of Yahoo! Sports:
Clippers guard Chauncey Billups is the first winner of the Twyman-Stokes Teammate of the Year Award, Y! Sports has learned.

— Marc J. Spears (@SpearsNBAYahoo) June 9, 2013
Brad Turner of the LA Times confirmed the report.
NBA players have selected Clippers guard Chauncey Billups as the recipient of the inaugural Twyman-Stokes Teammate of the Year Award.

— Brad Turner (@BA_Turner) June 9, 2013
Billups was also presented with his trophy by Commissioner David Stern during a press conference before Game 2, as the NBA's official Twitter account highlights:

David Stern presents Chauncey Billups the inaugural Twyman-Stokes Teammate of the Year Award http://t.co/FfTAMtieQ5

— NBA (@NBA) June 9, 2013
This accolade recognizes both the on-court achievements and off-court leadership of players around the league.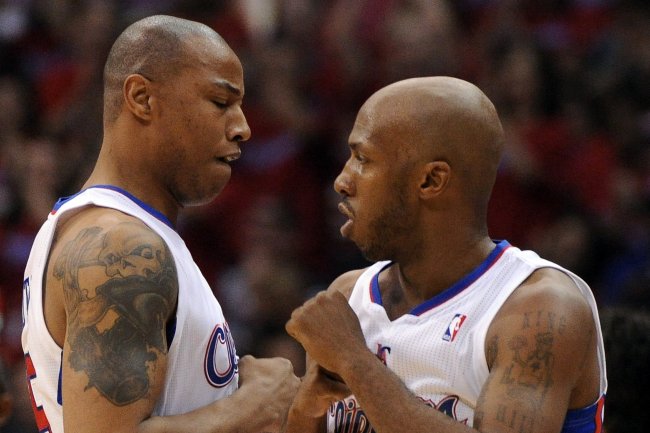 Harry How/Getty Images
According to Steve Aschburner of NBA.com, 12 active players were finalists for the award. The list of recognizable stars can be found below, and every person on it should be known as much for his humanitarian efforts as his basketball prowess.
| | |
| --- | --- |
| Finalist | Team |
| Jerry Stackhouse | Brooklyn Nets |
| Luke Walton | Cleveland Cavaliers |
| Andre Iguodala | Denver Nuggets |
| Jarrett Jack | Golden State Warriors |
| Roy Hibbert | Indiana Pacers |
| Chauncey Billups | Los Angeles Clippers |
| Shane Battier | Miami Heat |
| Roger Mason Jr. | New Orleans Hornets |
| Jason Kidd | New York Knicks |
| Serge Ibaka | Oklahoma City Thunder |
| Manu Ginobili | San Antonio Spurs |
| Emeka Okafor | Washington Wizards |
The award is jointly named for Jack Twyman and Maurice Stokes, two Pittsburgh natives who landed on the Cincinnati Royals in 1955, according to Sporting News.
As teammates, they had a short but successful tenure with the organization—which would eventually become the Sacramento Kings—that ran through the 1957-58 campaign.
In a late-season showdown against Minneapolis, Stokes suffered a head injury later diagnosed as post-traumatic encephalopathy, which left him permanently paralyzed.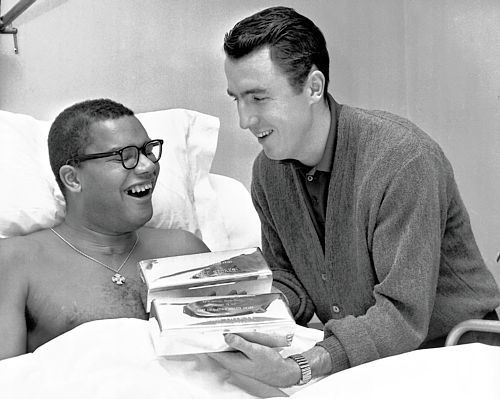 In the years following the devastating injury, Twyman took over as Stokes' legal guardian when his family wasn't able to provide the financial support and care he needed to survive.
The veteran forward raised money via charitable events and helped win a workers-injury compensation case to acquire the funds required to aid his friend and former teammate.
Did Chauncey Billups deserve the inaugural Twyman-Stokes Award?
The winner of the award was decided by a vote among peers, as a panel of NBA legends narrowed down the list to six representatives from each conference.
According to Aschburner, players were not allowed to vote for their own teammates, and a weighted point scale was used with first place being worth 10 points, second worth seven, third worth four, fourth worth three and fifth worth one.
Both Hall of Fame players are currently deceased—Stokes passed away in 1970 and Twyman in 2012—but this posthumous recognition is something their families should be proud of, the finalists should be honored to be in the running for and the recipient proud to display.