UFC on Fuel 10 sure tested the patience of the fans viewing the card on television on Saturday night. That's no reflection on the fighters, who did a fine job of not letting the fights go to the judges. However, those early stoppages had their drawbacks, the main one being that the UFC and Fuel TV had a lot of time to fill. To fill that time, we were treated to an endless loop of the same commercials.
Let's try to put that behind us and just focus on what happened inside the Octagon on Saturday night in Brazil.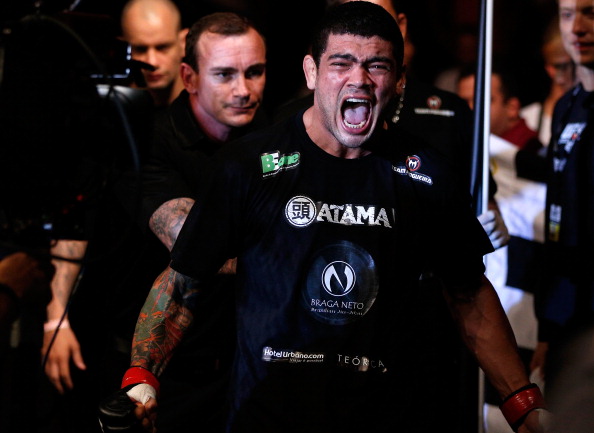 There is Crying in MMA
The tears that flowed down the face of Antonio Braga Neto as he walked to the Octagon for his UFC debut on Saturday barely had time to dry before he was getting his hand raised in victory.
Once Neto's fight against Anthony Smith went to the ground, we learned that his jiu-jitsu bona fides, two gold medals at the World Jiu-Jitsu Championships and four gold medals at the Pan Jiu-Jitsu Championships are no joke.
Neto was a dervish on the ground, attacking the leg of Smith and cranking on a brutal kneebar that had Smith screaming in pain and wondering what was taking referee Marc Goddard so damn long to get Neto to release the hold.
Did Karlos Vemola Go Out on His Shield?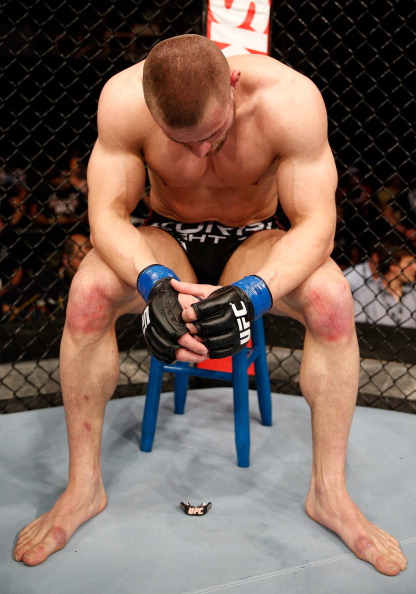 In the pre-fight buildup, it was said that Karlos Vemola, even with a loss, could possibly remain employed with the UFC if he "went out on his shield." We'll get a ruling from the UFC on that soon after Vemola tasted defeat via submission on Saturday.
In the first round of their preliminary card bout, Vemola escaped a handful of guillotine choke attempts from Caio Magalhaes and rained down a significant number of strikes. However, Vemola was unable to finish Magalhaes in the first round, and Vemola's expenditure of energy may have led to his downfall in the second stanza.
Vemola is now 2-4 in the UFC, losing fights at heavyweight, light heavyweight and middleweight. It's hard to see him staying in the UFC, but stranger things have happened.
Watch Your Positioning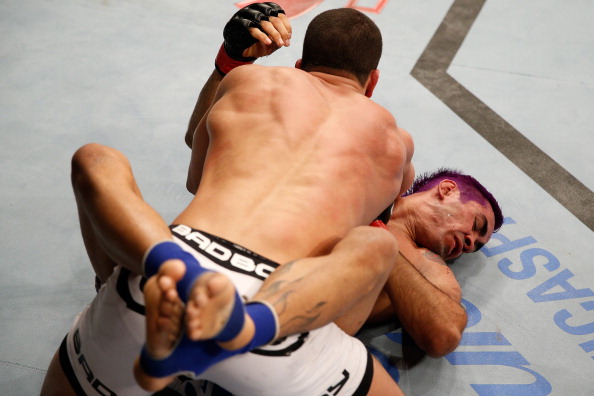 Godofredo Castro learned an important lesson during his fight with Felipe Arantes, and that lesson was a fighter should always be aware of his positioning. Castro was in full mount on Arantes when he postured up. Arantes, feeling an opening, was able to quickly reverse. The next thing that Castro probably remembers was referee Dan Miragliotta pulling Arantes off him.
When Castro catches the replay, he'll see that between the time he was in full mount and when the fight ended, he absorbed a number of heavy elbows to the head.
It was a nice victory for Arantes and a valuable lesson for Castro.
What is Going on in the Bantamweight Division?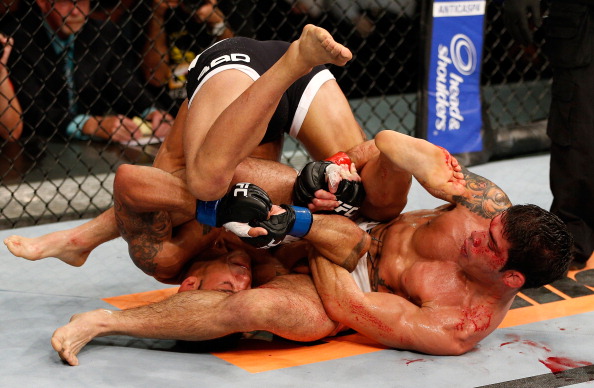 The division has a champion in Dominick Cruz who has not defended his title since October 1, 2011, as he rehabs from surgery (or surgeries) and an interim champion who was pulled from his last scheduled bout due to injury.
The top-ranked fighter outside those two is Urijah Faber, a fighter who has recent losses to both Cruz and interim champion Renan Barao. The next highest-ranked fighter, Michael McDonald, is coming off a loss to Barao, while the No. 4-ranked bantamweight, Eddie Wineland is in limbo after seeing his UFC 161 matchup with Barao scrapped.
On Saturday, things got even murkier when Raphael Assuncao put those ranked above him on notice with his fourth straight win in the UFC's bantamweight division.
The UFC matchmaking team has some work to do trying to sort through what the hell is going on at 135 pounds.
Karma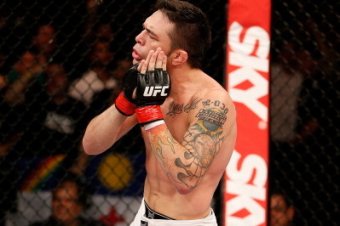 Rony Jason wanted to do the glove-touch thing to start his fight against Mike Wilkinson, but Wilkinson wanted no part of that show of respect. One minute and 24 seconds later, Wilkinson was asleep and Jason was running around the Octagon with his finger to his lips and pantomiming sleep. Yeah, karma—it'll bite you in the ass.
The Jury Should Still Be Out on Erick Silva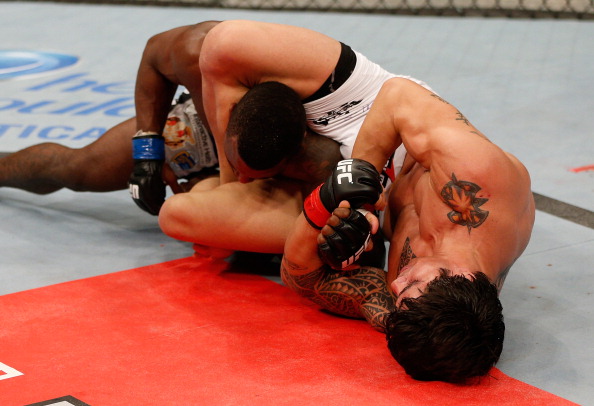 Erick Silva looked good at UFC on Fuel 10, adding another first-round submission win to his collection. However, let's slow things down before putting him in the top 10 of the UFC's welterweight division.
Prior to his victory over Jason High on Saturday, his UFC victories came against Luis Ramos and Charlie Brenneman, and, if you feel like throwing in the disqualification loss, Carlo Prater. All of those fights ended in the first round. All of those fighters, with the exception of High, are no longer on the UFC roster.
Silva's single loss was a three-round decision defeat at the hands of Jon Fitch, who, at the time of the fight, was a top-10 fighter.
Silva may very well grow into a contender, but he's not one yet. He needs to show he can go the distance and can defeat someone who is going to have more than a cup of coffee in the UFC. Silva's next fight will be his big test.
Let's Take a Break on the Submissions for One Fight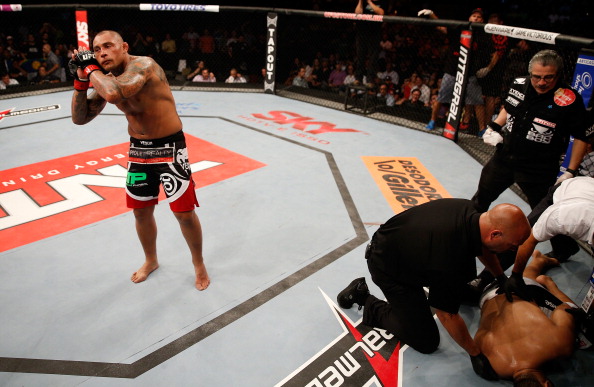 Thiago Silva and Rafael Cavalcante didn't get the memo about UFC on Fuel 10 being a fight card full of submissions. Nope, these two light heavyweights, who both have BJJ black belts, wanted to do some striking.
Both fighters were aggressive early, but as they went deeper into the first round, Cavalcante's hands got lower and lower and lower. That fact was not lost on Silva, who walked Cavalcante down, put Cavalcante's back to the cage and blasted him with a huge uppercut that crumpled him to the mat and ended the fight.
Cavalcante's conditioning seemed to have failed him, something noted by another fighter who defeated him, Dan Henderson:
What's up with feijao only fighting for about 3 min?

— Dan Henderson (@danhendo) June 9, 2013
The knockout earned Silva $100,000 in bonus cash, something he won't be able to collect until the post-fight drug tests come back, and if you know anything about Silva's history over the last few years, that clean test is not a slam dunk. For that matter, the $50,000 Cavalcante got for Fight of the Night is not a sure thing either.
More Crying in MMA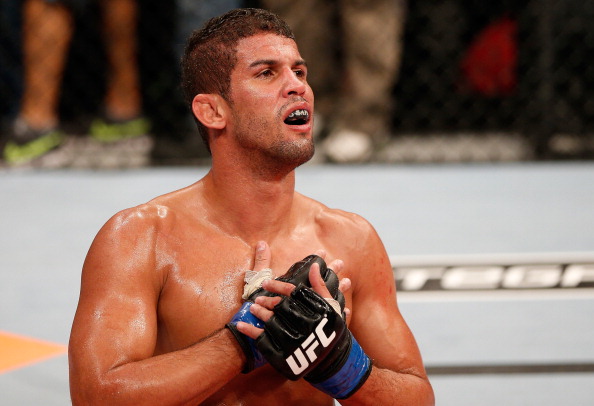 One of the most emotional moments of the night came when Leonardo Santos jumped from the cage and embraced a tearful UFC featherweight champion Jose Aldo after Santos had submitted William Macario and claimed the title of winner of the second season of The Ultimate Fighter: Brazil.
Did Werdum Do Enough to Make Us Believe?
Fabricio Werdum entered the Octagon on Saturday night as the third-ranked fighter in the heavyweight division and despite claiming a submission victory over Antonio Rodrigo Nogueira, I don't know if he boosted his standing in the division.
Werdum looked like he was running out of gas as the first round came to a close. He was clearly doing some clock watching, and that's not something that screams "future UFC champion."
Werdum may have won on Saturday night, but it's doubtful that Joe Silva penciled him in for a future title shot after that performance.
Not a Great Call?
I understand the desire to applaud a referee when they do something correct, but when a referee does something only half right, let's not call that a great move.
William Macario grabbed the fence during a takedown attempt from Leonardo Santos during The Ultimate Fighter: Brazil finale bout. That fence grab allowed Macario to land in top position when the fight hit the ground.
Referee Marc Goddard correctly stopped the fight at that point, but when he only warned Macario about the fence grab and reset the fighters in the standing position, he dropped the ball.
It was a missed opportunity. It was not, as UFC president Dana White tweeted, a great call.
Great call by the ref!!!

— Dana White (@danawhite) June 9, 2013
It was a half-great call.
The rule is no fence grabbing. Macario broke the rule; he should have had a point deducted, and the fight reset standing.
Let's not be satisfied when a referee gets something half correct.
Think Before Taking the Call
A quick note to UFC fighters: If you are not from Brazil and you get a call to fight in Brazil, you may want to ask for some type of hazard pay, because the odds are good that you are not going to leave the country with a win on your record.
On Saturday, not one non-Brazilian fighter won a fight.
So, So, So Long
As Mike Bohn was so kind to point out on Twitter, the total fight time for UFC on Fuel 10 was 76 minutes and 52 seconds.
Total fight time of @UFC on FUEL TV 10 was 76 minutes and 52 seconds, second shortest all-time behind UFC Fight Night 13 (72 mins, 58 secs).

— Mike Bohn (@MikeBohnMMA) June 9, 2013
Got that? One hour, 16 minutes and 52 seconds. Yet those of us who watched the entire broadcast sat through, what, six hours of commercials and replays.
I understand that broadcast television makes its money from commercials, but c'mon. This card could have been over much sooner. There was no need to stretch it out. Fuel TV could have and should have taken the hit and wrapped the event up by 10 p.m. ET.
Something has to be done about this in the future. I'm sure many fans tuned out before the main event took place.
North America is an Afterthought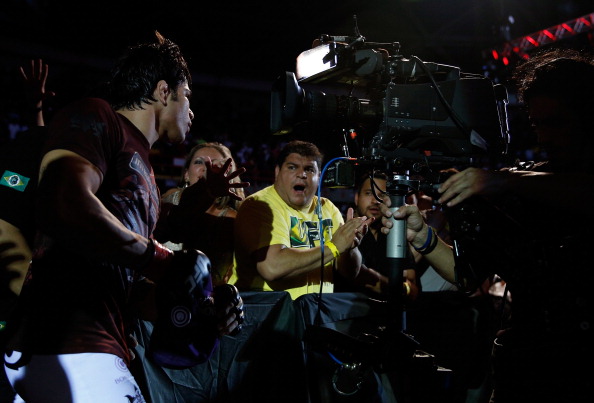 One thing fans in North America need to take away from these Brazil cards: You are an afterthought. These events are not being assembled with you in mind; they are being put together to grow the sport in Brazil.
With a population of 196.7 million, Brazil is going to be a huge market for the UFC. As we have witnessed, a large amount of Brazil's population loves MMA. I mean, really, really loves MMA.
The UFC is doing the right thing by putting on multiple events in multiple venues across Brazil. Don't expect that to change any time soon.
Now, about the choice of venues, let's make sure air conditioning is something they come equipped with.