Serena Williams' title-winning victory over Maria Sharapova was just one of many spectacular performances this year at the 2013 French Open.
The top seeds at Roland Garros in the women's bracket really showed how gifted they truly are, as they rarely looked weak against their respective opponents. Throughout the tournament, they were constantly embarrassing whoever opposed them on the court.
Most matches at Roland Garros didn't last more than two sets or much longer than an hour. That truly showed the gap between greatness and those who didn't have much of a shot at winning the title this year at the French Open.
Williams was, by far, the best player this year at Roland Garros and her performance shouldn't have come as a surprise to anyone. But were any of her individual performances good enough to crack this list?
Let's take at a look at three of the best matches throughout the tournament.
Serena Dominates Errani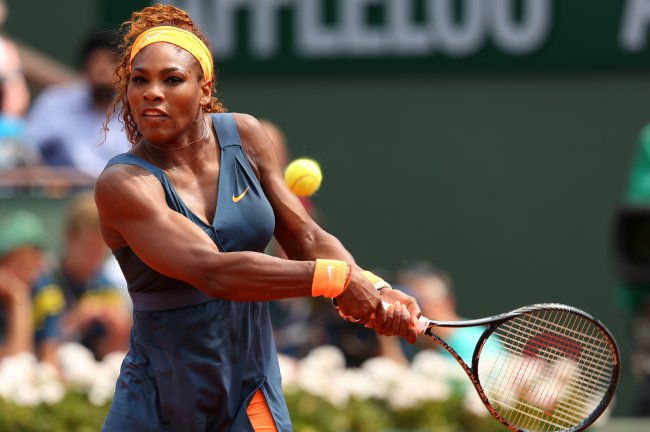 Julian Finney/Getty Images
Sara Errani had done a great job getting to the semifinals at Roland Garros. She hadn't lost a set through her first three matches. It took three sets to defeat Carla Suarez Navarro in the fourth round. In the quarterfinals, she won in two sets, but not by a wide margin.
Going up against Williams in the semifinals, though, was going to be a tough test for the No. 5 seed. Despite Errani's prior performances, Williams had been on fire to that point in the tournament and nothing was going to stand in her way of an opportunity to play for the French Open title.
Errani wasn't on the court very long against Williams, who played one of the best matches of her career. Errani only managed to squander one game against Williams, going down 6-0, 6-1. The match only lasted 46 minutes. Errani had absolutely no answer for anything that Williams threw at her.
Serena Williams OBLITERATES Sara Errani 6-0, 6-1 in just *46 minutes*. Serena conceded just *16 points*, into final vs Sharapova. #rg13

— Ben Rothenberg (@BenRothenberg) June 6, 2013
Both Errani and Williams were looking to make a second-career appearance in the French Open title, but there was no way that a spot in the final wasn't going to go to Williams. Errani did the best she could but didn't have any success against the No. 1 seed at Roland Garros.
Sharapova Battles All the Way Back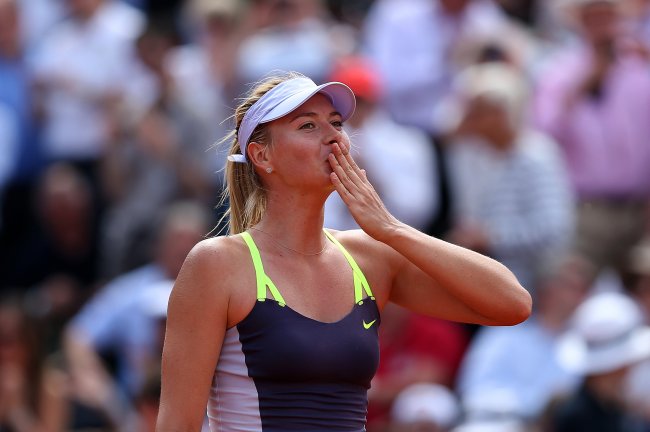 Clive Brunskill/Getty Images
If you only watched the first set of the quarterfinal matchup between Sharapova and Jelena Jankovic, you'd be surprised to see who advanced to the semifinals and who went home. Sharapova played horribly in the first set and didn't even win a game against Jankovic, losing 6-0.
But Sharapova didn't roll over and just hand the match to Jankovic. She got her mind straight and started making great shots. She won the second set of the match, 6-4, to force a winner-take-all third and final set. With a spot in the semifinals waiting in the wings, Sharapova continued to play well.
In the third set, Sharapova completed the comeback and defeated Jankovic, 6-3. She really didn't do herself many favors throughout the match, though. In the three sets, Sharapova committed 45 unforced errors. Her serve wasn't fantastic and she only had one ace. But going 4-of-4 on break points really helped her advance.
Maria Sharapova overcomes an error-strewn first set, outsteadies Jankovic for an 0-6, 6-4, 6-3 victory. Faces Azarenka in the semi. #rg13

— Ben Rothenberg (@BenRothenberg) June 5, 2013
With the victory, the No. 2 seed at Roland Garros advanced to the semifinals for the third straight year, having won the title a year ago. It would take another three sets to advance to the final for the second consecutive year, but she wouldn't have much success against Williams in the final, losing 6-4, 6-4.
Azarenka Rolls Past Schiavone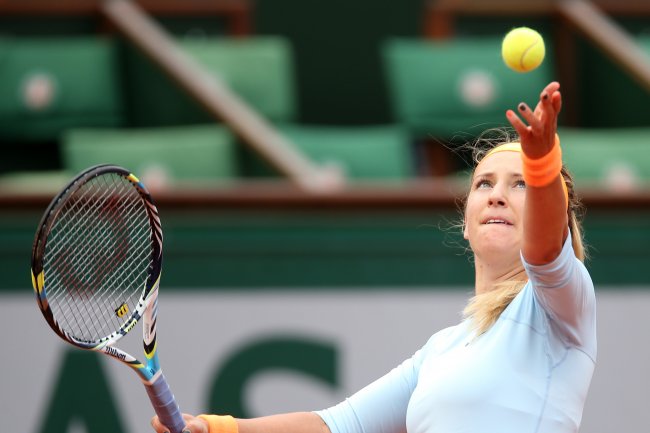 Matthew Stockman/Getty Images
Despite winning the French Open title in 2010, Francesca Schiavone was a big underdog at Roland Garros this year. While she wasn't ranked heading into this year's matchup, she made it known that she should've been. She cruised in the first round, avoided losing in three sets in the second and easily won in the third.
A trio of victories earned Schiavone the opportunity to face Victoria Azarenka in the fourth round. With momentum on her side, Schiavone had to feel good about her chances before the match started. But once the two took the court, she probably wasn't feeling so good anymore.
Azarenka was remarkable and, although she dropped three games in the opening set to Schiavone, was relatively flawless throughout the match. Azarenka took the first set 6-3 and then dominated Schiavone in the second, sweeping the six games and advancing to the quarterfinals.
Game, set and match to Azarenka, who wins 6-3 6-0 vs. Schiavone, capturing the final nine games. Third-ever RG quarterfinal for Vika #RG13

— Roland Garros (@rolandgarros) June 3, 2013
Azarenka's serve was great and she didn't commit many unforced errors. Schiavone, on the other hand, couldn't get her serve together and was frequently committing errors. Azarenka, the No. 3 seed, is much more talented than Schiavone, and that really showed as the match wore on.