The All-Time MLB Team, Position by Position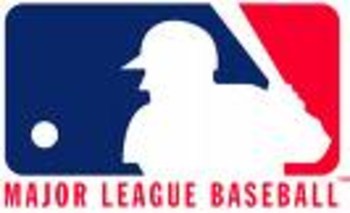 Well if you've read my first article you no im not just into the aspects of today but of the aspects of the history of Major League Baseball. This is a look at in my opinion the top 9 MLB fielders the #1 DH the top 3 Starting pitchers and the #1 Closer. I hope you enjoy and post any comments i love the Feedback! Give me some suggestions dont complain thats just annoying and just if all else fails DONT READ THIS.
*05-02-2009 100 Views!!!!
Catcher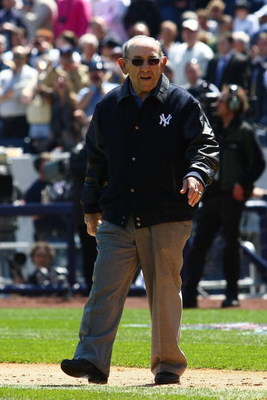 Truly a tough desicion so im acctually going to put a tie on here Yogi Berra OR Johnny Bench. Yogi or Bench i mean to close to call Yogi had 359 homers and a .285 BA and Bench had 389 homers and a .267 BA. The stats are too enterchangeable and close on everything else as well.
First Basemen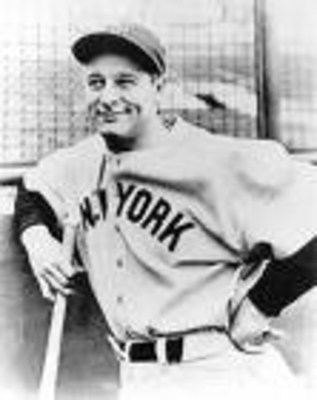 Ahhh Lou Gehrig the epitamy of sportsmen from his streak of consecutive games played to his triple crown win in 1934 its scary to think what could have happened if he didnt contract ALS.
Second Basemen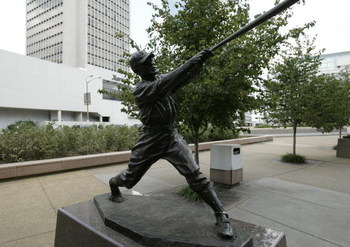 Now yes im a little biased twords Cardinals and some might rank Joe Morgan in front of Hornsby but Hornsby had an incredable career batted .400 3 times in his career one 2 MVP awards and 2 triple crowns
Third Basemen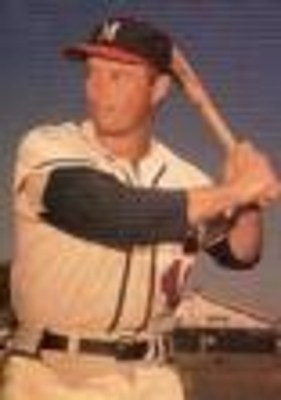 A tough position but i'd have to go with Eddie Matthew on this one 512 Homers and a .271 Batting Average was enough to best Mike Schmidt at 568 homers but a mediocre .267 Batting Average.
Short Stop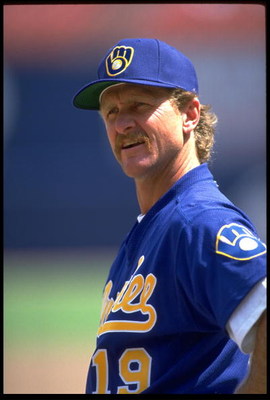 An extremly hard position as there are a few good but only a handfull of greats but i picked Yount becuase of 251 homers 271 stolen bases and a .285 Batting Average
Outfield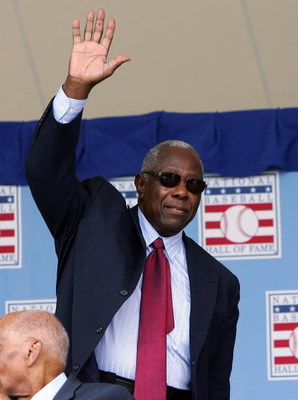 Just to clear it up i picked just 3 outfielders no position regarded. So the #1 outfielder is none other then Hank Aaron! The true Homerun king and the true RBI king there is probably no one in the history who will ever be this good
Outfield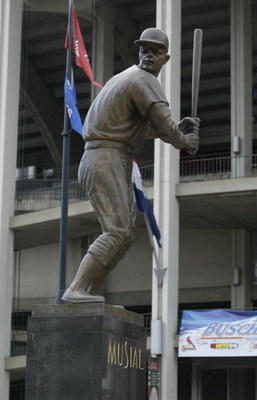 I no everyones saying aw what the heck no Babe Ruth? Well you cant have Aaron and Ruth thats just not fair! so #2 Outfielder goes to Mister Stan The Man Musial. an amazing hitter who if he could have hit 40 homers in a season could have passed 'ole Aaron on the Homerun list quite easily.
Outfield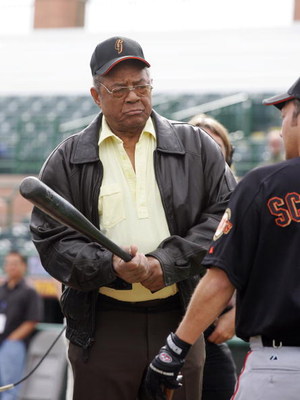 The #3 outfielder would (without Ruth) be of course Willie Mays. Mays was not just impressive with the bat (660 homers) but was an outstanding defensive player as well with a better arm then anyone but Nolen Ryan. Yet another guy whoif he had averaged a few more homers a season could have passed Ruth on the Homerun list.
Designated Hitter
Since this position is only in the AL soo ya thin position but Edger Martinez is #1 a .312 Batting Average and 309 homers prove me right
Starting Pitchers
Thats right Pitchers plural. im doing all 3 on one slide.
#1 Nolan Ryan. 7 No-Hitters and 5714 K's oh and number retired by 3 teams.
#2 Cy Young. Most wins ever but right up their with most losses ever as well
#3 Bob Gibson. Lowest ERA in a season over 3000 k's and 251 Wins. also thats his picture
Closer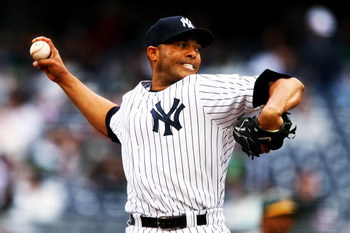 Mariano Rivera. No doubt no question ya Hoffman has more saves but hes pitched nearly 20 years Riveras pitched half that and is only a couple seasons of C+ ball from besting him. His cutter is so deadly it should have its own name something like The Rivera Saw or the Amazing or and my personal favorite the Middle Finger to the Red Sox. The only pitch that could have had more control is Tim Wakefields Nuckleball but even then thats been innefective the past few year The Cutter just hasnt.
The End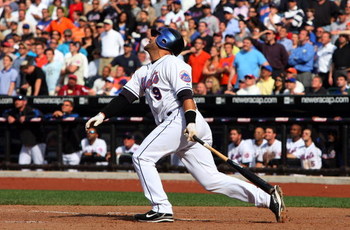 There you have it not to many stats or anything just some descriptions. Yes Yount or Wagner is a viable question. As is Yogi or Bench.
Keep Reading