Is Tony Mitchell the Big Man Answer?
Use your ← → (arrow) keys to browse more stories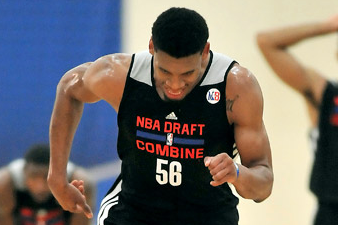 Courtesy of ESPN.com
If one thing was made clear after the Knicks' loss to the Pacers, it was that New York has a big man problem. The Pacers out rebounded and outscored the Knicks in the paint throughout the series. Carmelo Anthony was the Knicks' only consistent scoring threat in the post. And their only other big with a legitimate offensive skill set -- Amar'e Stoudemire -- wasn't available to play big minutes.