10 Biggest College Basketball Studs Who Are Returning to School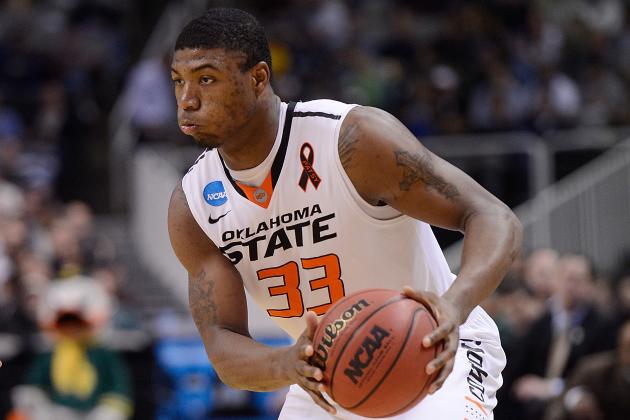 Thearon W. Henderson/Getty Images

For many players, college basketball is nothing more than a bus that serves as a quick transport to the NBA. While many have decided to take their talents to the NBA, a number of last season's brightest stars have decided to stay put and enjoy the ride that is college basketball.
While the bulk of the media's focus will be on freshmen Andrew Wiggins, Jabari Parker and Julius Randle, a number of players including Russ Smith, Doug McDermott and Marcus Smart are returning to achieve great things next season.
Only a select few are returning next season who possess the ability to take over games on both ends of the court.
Syracuse's C.J. Fair, Michigan State's Adreian Payne and Michigan's Mitch McGary narrowly missed the cut.
Here are the 10 biggest talents returning next season.
Begin Slideshow

»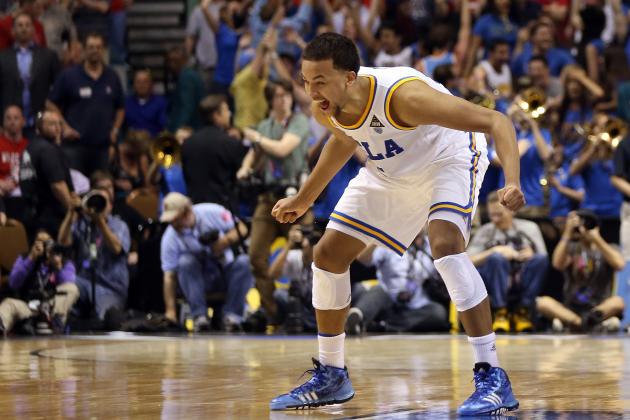 Jeff Gross/Getty Images

With all the changes underway at UCLA, news of Kyle Anderson returning went relatively unnoticed.
While 9.7 points and 3.5 assists a game are not what many would appropriate as "star numbers," Anderson was the most skilled Bruin on a team that featured Shabazz Muhammad and Larry Drew III.
Having led the Bruins in rebounding at 8.6 boards a game, Anderson displayed prowess crashing the defensive glass and getting out on the break.
With the Bruins' primary ball-handler Drew gone, Anderson will be running the show.
Although filling the void of Drew—who led the Bruins in assists with 7.3 a game—will not be an easy task, Anderson is more than capable.
Regardless of what direction the Bruins' program is headed, expect Anderson to justify why he has the goods to be one of the premier players in the nation next season.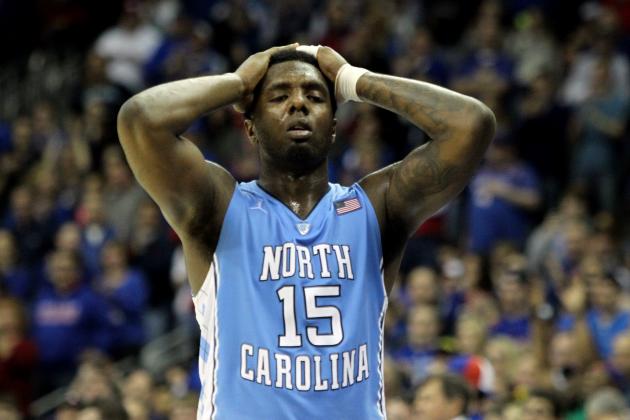 Ed Zurga/Getty Images

PJ Hairston proved to be Roy Williams' "lightning in a bottle" last season. In the month of March, Hairston willed the Tar Heels throughout the ACC tournament and into the Big Dance, scoring 19 points a game while shooting a lethal 44.4 percent from three-point territory.
With Reggie Bullock and Dexter Strickland gone, shots will be in abundance for Hairston. If last year was any indication, UNC will benefit from the ball being in Hairston's hands.
If Hairston can stay focused, watch out for the Tar Heels to be favorites to win the ACC and go deep in the NCAA tournament.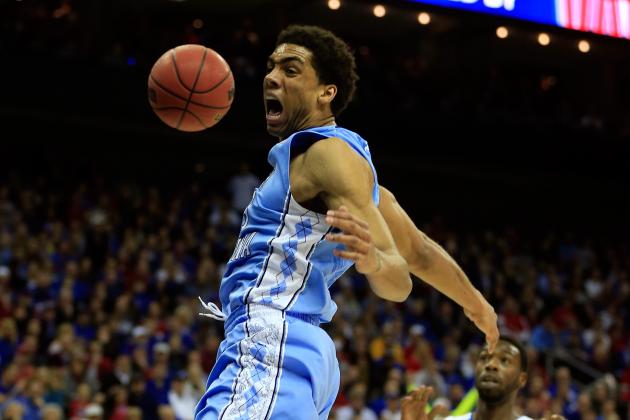 Jamie Squire/Getty Images

James Michael McAdoo had somewhat of a lackluster year for the Tar Heels last season.
Although 14.4 points and 7.3 rebounds a game is "respectable" for most players, much more is expected of McAdoo.
Possessing immense ability and playing for a storied North Carolina program, high expectations are warranted.
In many games throughout the season, it was evident that McAdoo was uncomfortable playing in the post, which led him to drift farther and farther away from the block in favor of mid-range jump shots.
As a result, McAdoo became somewhat predictable.
However, with two valuable years under his belt, expect McAdoo to be prepared to prove that he is one of the best power forwards in all the land.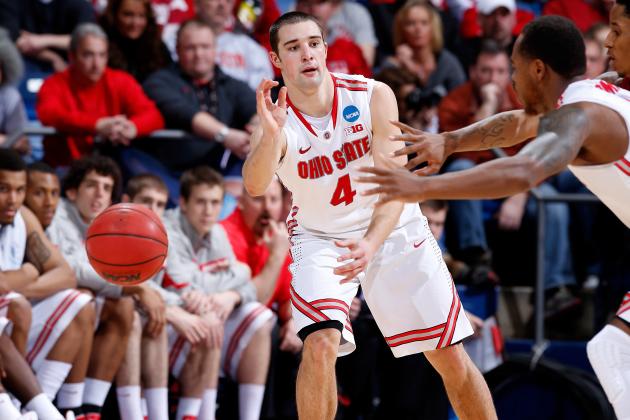 Joe Robbins/Getty Images

Aaron Craft is the definition of Ohio State University basketball.
Hard-nose, grind-it-out basketball is what they have been about for years and their finest representative of that will be back for one last run.
When the Buckeyes need him most, Craft always delivers. The upcoming season will be no different.
Recall his performance against a feisty Iowa State group that would not back down. In the final seconds, Craft drained his only three-point attempt to win the game.
In a conference boasting the likes of Michigan State and Michigan, expect such heroics from Craft to occur next season in the Buckeyes' quest for a title.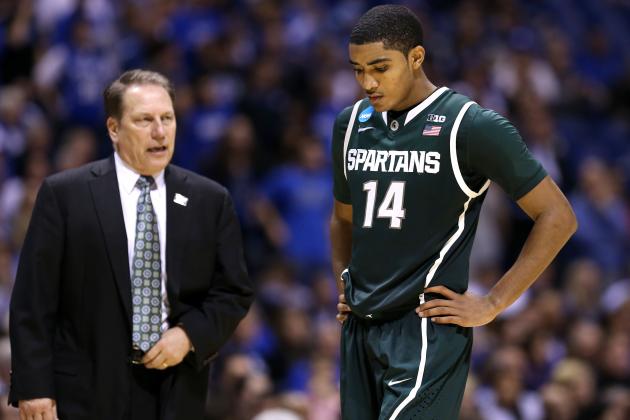 Streeter Lecka/Getty Images

If the Spartans are to be successful next season, MSU will have to rely on the lethal stroke of Gary Harris.
Harris shot a stifling 41 percent from three-point territory, draining a team-high 65 three-pointers during the season.
It has been a long time since head coach Tom Izzo has coached a player with the scoring ability Harris possesses. His ability to penetrate through defenses and knock down contested jumpers makes him a handful for opponents to deal with.
Without a doubt, Harris will gain experience and learn the lessons needed to be prepared to excel at the next level.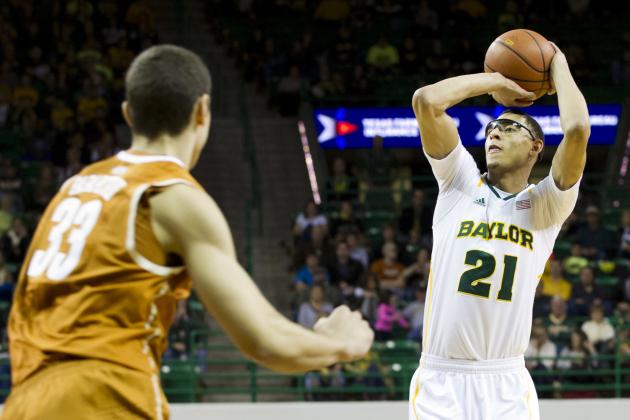 Cooper Neill/Getty Images

Isaiah Austin had sky-high expectations last season. While he posted solid numbers of 13 points and 8.3 rebounds a game, do not be surprised if Austin averages more than 20 and 10 next season.
He's a skilled big man, capable of finishing strong around the rim or knocking down shots from deep.
Obviously, Austin will continue to be the anchor on the defensive end for the Bears next season. However, in order for the Baylor offense to succeed, Austin has to continue to develop his skills in the high- and low-post areas.
When Austin does develop a well-rounded inside game, watch out. But for Baylor's sake, let's hope that time is now.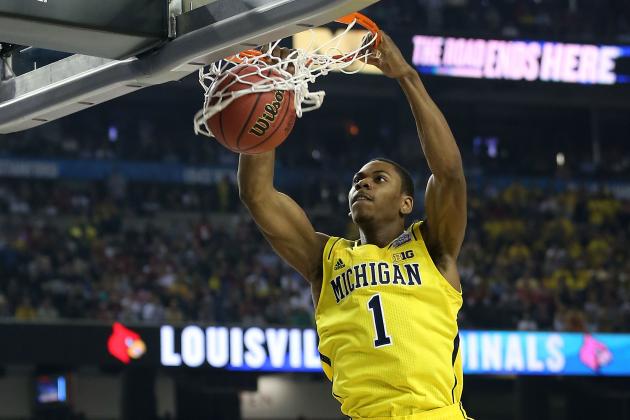 Streeter Lecka/Getty Images

It is very rare to see a freshman hold his own in a group that already features star players.
Glenn Robinson III did just that, averaging 11 points and 5.4 rebounds a game.
Robinson would have been a lottery pick had he decided to depart for the NBA. Certainly, the decision to come back will work wonders for Robinson's game and the Wolverines as a whole.
With Trey Burke off to the NBA, it will be interesting to see if Robinson can score consistently without a true facilitator present.
Nonetheless, Robinson's ability to stretch defenses with his tremendous range will be huge for the Wolverines next season.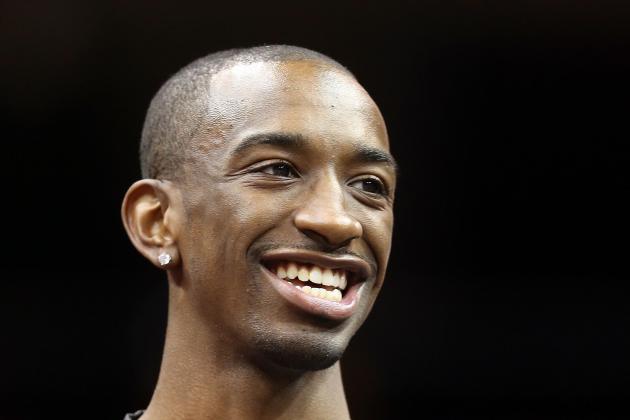 Andy Lyons/Getty Images

After winning a national championship, Russ Smith could have forgone his senior year and headed to the NBA for the big bucks.
He did the opposite.
Yes, after having accomplished what many would view as all you can do at the collegiate level, Smith is back for more.
Smith's decision to come back definitely speaks volumes of his character and willingness to help the program build off of last season's success.
Honestly, what can one say about Smith that has not already been said?
In the open court, Smith is as aggressive as they come. Smith's ambidexterity when driving into the heart of defenses is a sight to see.
According to draftexpress.com, Smith accounted for 25.5 percent of Louisville's possessions last season.
With Peyton Siva gone, expect that number to increase.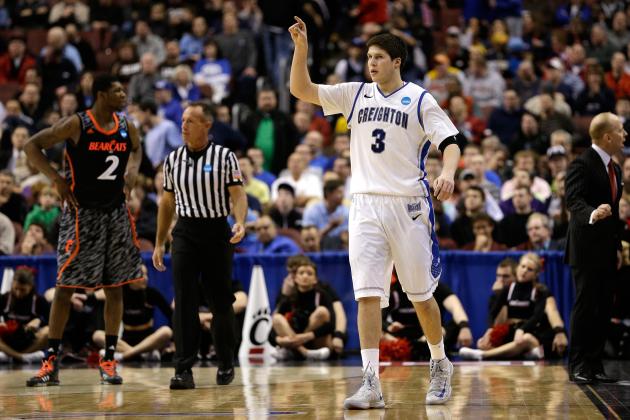 Rob Carr/Getty Images

Over the past three years, no one in college basketball has been as consistent as Doug McDermott.
In his three years at Creighton, McDermott has averaged 20.1 points on an unbelievable 56 percent from the field. During that span, McDermott's efficiency from behind-the-arc is an astounding 46.4 percent.
Each year, McDermott's capabilities on the offensive end improve, and it is not by coincidence.
McDermott puts the time in to be a great shooter, something that will prove very useful at the next level.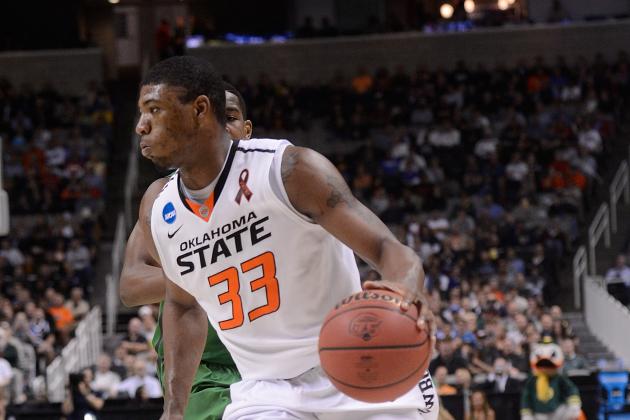 Thearon W. Henderson/Getty Images

Marcus Smart's decision to return to the Cowboys sent shockwaves throughout all of Oklahoma.
Making a one-and-done appearance in the NCAA tournament had to fuel Smart's decision to return.
With such a sparse selection of point guards to choose from in the 2013 NBA draft, Smart would have easily been a top-three selection. Nonetheless, he chose to come back and help the Cowboys in their journey toward their ultimate goal—winning an NCAA title.
While scouts are in love with the intensity Smart brings on the defensive end, Smart will have to do better than 40 percent shooting from the field and 30 percent from deep.
While forgoing the draft definitely has its trade-offs, Smart's game will be polished and primed for the next level after he has another year to learn and mature as a leader.
Indeed, he will be better, stronger and smarter.