Serena Williams vs. Maria Sharapova has become a one-sided rivalry. But on Saturday at the 2013 French Open, Sharapova will take to the court as defending champion, possessing a title that Williams hasn't had in over a decade.
Williams is the overwhelming favorite to win the women's final at Roland Garros, though, having won 30 straight matches this year, per Roland Garros:
Correction: Serena has won 30 straight matches. Our fans are great fact-checkers! So will she make it 31 today? #RG13

— Roland Garros (@rolandgarros) June 8, 2013
The 15-time Grand Slam champion has looked in control since the tournament began two weeks ago, and after an unbelievable performance against 2012 runner-up Sara Errani in the semifinals in which she struck 40 winners to Errani's two, the Williams bandwagon is filling up quick.
Here we'll get you set for Saturday's championship showdown with some last-minute predictions.
Where: Court Philippe Chatrier, Roland Garros, Paris, France
When: Saturday, June 8 at 9 a.m. ET
Watch: NBC
Live Stream: NBC Sports Live Extra
Maria Sharapova Will Be Her Own Worst Enemy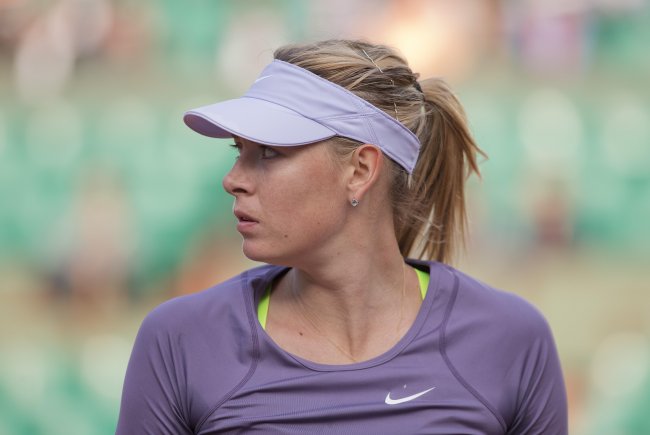 Susan Mullane-USA TODAY Sports
As we witnessed in the semifinals on Thursday, Sharapova has a tendency to get in her own way.
In her three-set win over Victoria Azarenka, Sharapova struggled to find any consistency on serve, recording 11 double faults and even handing Azarenka a break after committing four double faults in one of her service games, per Roland Garros:
Sharapova disappointed after another double fault #RG13 #VikaMaria13 pic.twitter.com/7vbQCTIac0

— Roland Garros (@rolandgarros) June 6, 2013
Sharapova also committed 39 unforced errors in the semis, but to her credit managed to smash 42 winners as well. Against Williams, however, Sharapova's errors are likely to increase.
Williams presents problems that no other contender in the women's game can. She's incredibly powerful and strong. Plus, she's an excellent mover on clay. There aren't many holes in Serena's game at the moment, and at some point Sharapova is going to begin to press and go for a few improbable shots.
When she does, look for a patient Williams to capitalize.
Serena Williams Will Win Her Second French Open Title
Serena Williams has been outright dominant since bowing out of the 2013 Australian Open last January. She's put together a ridiculous 30-match winning streak and enters Saturday's women's final at Roland Garros having dropped just one set all tournament long.
What's more impressive, Williams has defeated world No. 2 Maria Sharapova three times already this season, and can run her 2013 record vs. the Russian to 4-0 this weekend.
But Williams' reign over Sharapova goes much further back than the start of this year. Sharapova has not beaten the younger of the two Williams sisters since 2004. On top of that, Sharapova has won just three sets against Williams since the start of the 2005 season, via Roland Garros:
She's 2-13 v Serena, so can Maria conjure up a miracle? http://t.co/Pg3NwOYTeU Plus Serena's French connection: http://t.co/Q4d3OceeWV #RG13

— Roland Garros (@rolandgarros) June 8, 2013
Serena has absolutely owned this matchup, and judging by how she's overshadowed the rest of the women's draw in Paris this summer, the American star is set to cruise to a straight-sets victory on Saturday.
Follow Bleacher Report Featured Columnist Patrick Clarke on Twitter.