Gerrit Cole, Zack Wheeler and the Next 3 Prospects Ready to Take MLB by Storm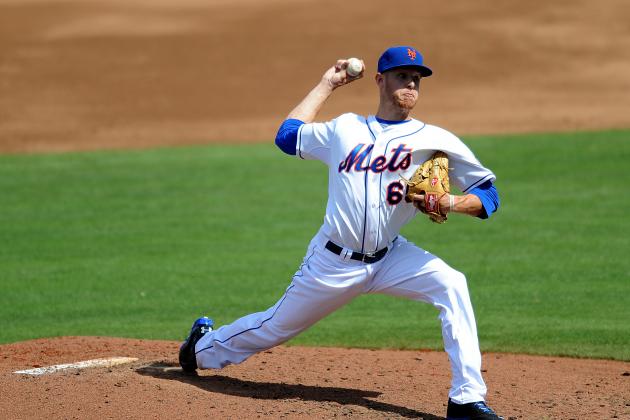 Steve Mitchell-USA TODAY Sports
Zack Wheeler's MLB career could start as early as next weekend.
We haven't yet reached the half way point of the 2013 MLB regular season, but we've already seen a slew of young prospects make their first impact on the sport.
Already this year, we've seen St. Louis Cardinal pitching prospects Tyler Lyons, Michael Wacha, John Gast and Carlos Martinez reach the major leagues for the first time. Pitching prospect Kevin Gausman has given Orioles fans something to be excited about.
Marcell Ozuna and Jose Fernandez made their debuts with the Miami Marlins. Nick Franklin is currently patrolling shortstop for the Seattle Mariners. And Jurickson Profar, the Texas Rangers' No. 1 prospect coming into the season according to MLB.com, made his much anticipated debut earlier this season. And there have still been many, many more (Jake Odorizzi, Tony Cingrani, Anthony Rendon, Nolan Arenado, etc.)
And now that teams are starting to move past the dreaded "Super Two" cut-off, we could start seeing more and more top prospects make their debuts in 2013. Here's the latest on the most promising youngsters the game has to offer.
Begin Slideshow

»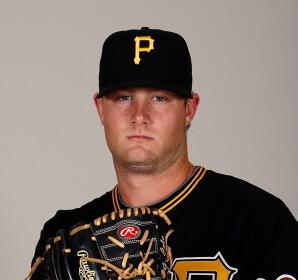 J. Meric/Getty Images

With left-hander Wandy Rodriguez seemingly unable to make his next start due to an arm injury, the Pittsburgh Pirates have an interesting decision on their hands.
The Buccos need a starter for Tuesday's game, and rehabbing veterans James McDonald and Charlie Morton are not expected to be ready for that start. Many sources, including the Pittsburgh Gazette, are indicating the Pirates may go with 2012 No. 1 draft pick Gerrit Cole.
After just over 12 months since being drafted, the 22-year-old right-hander could make his major league debut against the defending World Series champion San Francisco Giants on Tuesday. So far in 2013, Cole has a 2.91 ERA over 68 innings pitched—including 19 consecutive scoreless. He's struck out 47 batters while issuing 28 free passes.
Thus far, the Pirates have made any official announcement. But fans should be at the edge of their seat, as the arrival of their top prospect may not be very far off.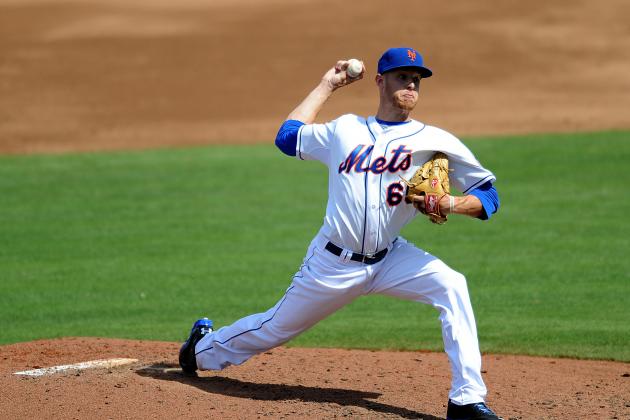 Steve Mitchell-USA TODAY Sports

The 2013 season has not been very kind to the New York Mets, or their fans. Despite some flashes of light, the team sits 10 games under .500, and 12 games behind the division-leading Atlanta Braves. Safe to say, not much has gone right for the Mets.
But there is much to look forward to in terms of the future for the Mets. Already in the rotation is Matt Harvey, who has become the talk of the town with his incredible start to the season (5-0, 2.17 ERA, 89 K, 83 IP). And one of his fellow pitching prospects is reportedly about to join him.
According to Adam Rubin of ESPNNewYork.com, right-hander Zack Wheeler is poised to make his major league debut on June 14 at home against the Chicago Cubs. Wheeler, who was acquired in a mid-season trade from the Giants in 2011, has battled through some physical ailments and tough pitching conditions to post a 4-1 record and a 3.86 ERA.
His presence in CitiField, along with Harvey, should give Mets fans some hope that good things are on the horizon for this club.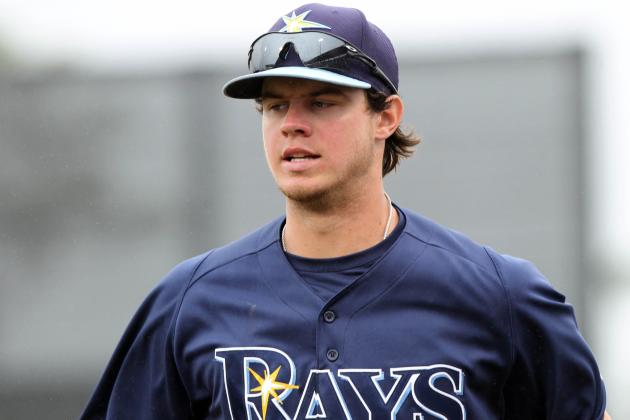 Kim Klement-USA TODAY Sports

A major obstacle forcing the Tampa Bay Rays to keep outfield phenom Wil Myers in Triple-A Durham is the Super Two cut off. Well, as we begin to approach that date, Myers' time to shine should be coming soon, one has to believe.
Recently, Myers was named the International League Player of the Week, hitting .423 with four home runs and 13 RBI from May 27-June 2. Overall, the youngster is hitting .280 with 10 bombs and five steals. The Rays currently sit in fourth place in the AL East, and the debut of Myers could serve as a jump start for this team, similar to the way Evan Longoria's debut gave the team a jolt in '08.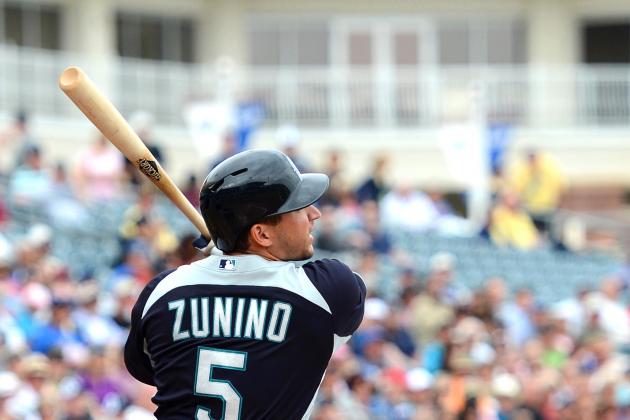 Jake Roth-USA TODAY Sports

At the end of May, the Seattle Mariners demoted catcher Jesus Montero to Triple-A. Mariner fans everywhere were hopeful that move would open the door for catching prospect Mike Zunino. But that didn't happen.
A few days ago, fellow catcher Jesus Sucre left a game with a wrist injury. Again, there were thoughts of a Zunino call-up. But again, no such luck.
Meanwhile, Zunino, Baseball America's No. 17 prospect in the game entering 2013, has 11 home runs and 42 RBI for Triple-A Tacoma. The 22-year-old third overall pick in the 2012 draft by the M's is just biding his time, waiting for his call-up. If he can pick that .228 batting average up some more, he could be seeing time in Seattle before too long.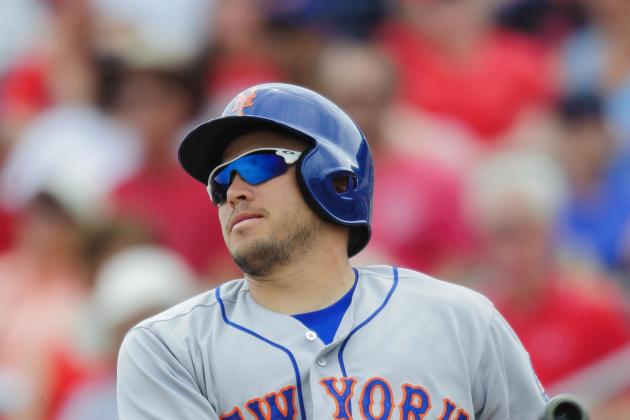 Steve Mitchell-USA TODAY Sports

Pitching isn't the only piece of the future that New York Mets fans are excited about. This past winter, the team traded Cy Young Award winner R.A. Dickey to the Toronto Blue Jays for a couple of prospects, including catcher Travis d'Arnaud.
If not for suffering a broken left foot in April, we could be looking at a promotion for the 24-year-old very soon. Even still, if d'Arnaud can heal up during the summer, he could be playing in CitiField before the end of the year. With current Mets' backstop (and fellow trade-mate) John Buck struggling, d'Arnaud could find himself being the No. 1 catcher in Queens before long.