Playing Keep or Cut with Each of Chicago Bulls' Free Agents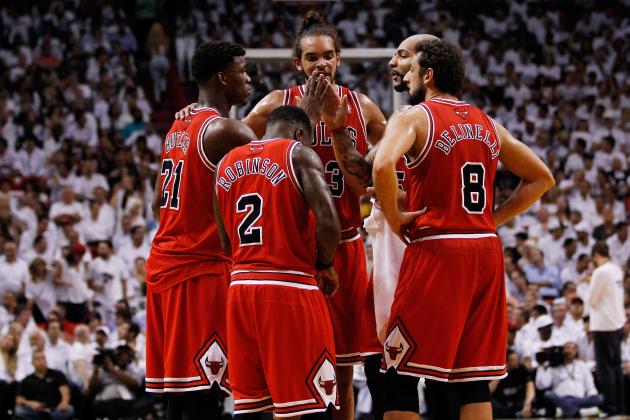 Chris Trotman/Getty Images

After a successful season despite the absence of Derrick Rose, the Chicago Bulls have some important decisions to make in free agency this summer. Even though most of the team's core is locked up for next year, the Bulls will have some difficult choices to make when it comes to roster decisions, as they already have more than $73 million in committed salaries to eight players.
How the team fills out their roster this offseason could be nearly as important to the team as Derrick Rose's return, and some key players from this year's team may not be wearing Bulls jerseys next year.
*All salary-related information courtesy of HoopsHype, and all statistics courtesy of basketball-reference.com
Begin Slideshow

»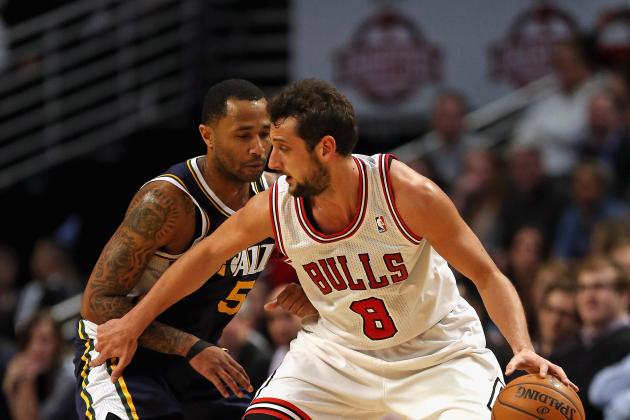 Jonathan Daniel/Getty Images

The Italian guard started 34 games for the Bulls this season, including seven in the playoffs, and bumped his scoring average up from 9.6 to 11.1 points per game come playoff time. However, Belinelli was brought to Chicago to shoot three-pointers, something he did with moderate success this year. During the regular season, he shot 35.7 percent from three, and that percentage actually fell down to 34 percent during the playoffs.
While he shouldn't cost much to retain, the free-agent market is always full of cheap three-point specialists. With his average shooting season, re-signing Belinelli should not be a necessity for the Bulls.
Verdict: Cut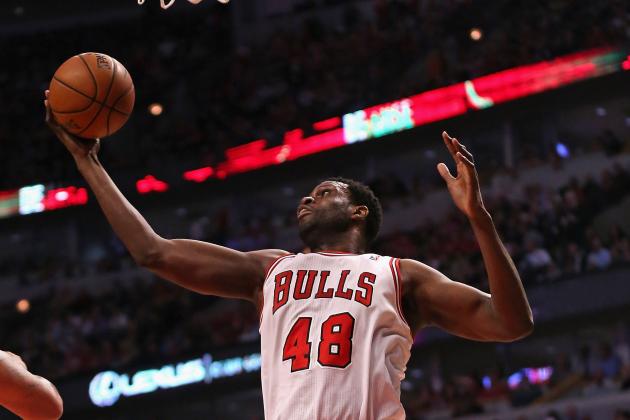 Jonathan Daniel/Getty Images

Mohammed may be best remembered this past season for this play, but he actually made 75 appearances for the Bulls between the regular season and playoffs. While his statistics were modest, Mohammed brings experience as a former NBA champion while a member of the San Antonio Spurs and veteran leadership.
If Mohammed chooses to play a 16th NBA season, the Bulls should do their best to keep him around, as he shouldn't command more than the veteran's minimum salary he played for last season.
Verdict: Keep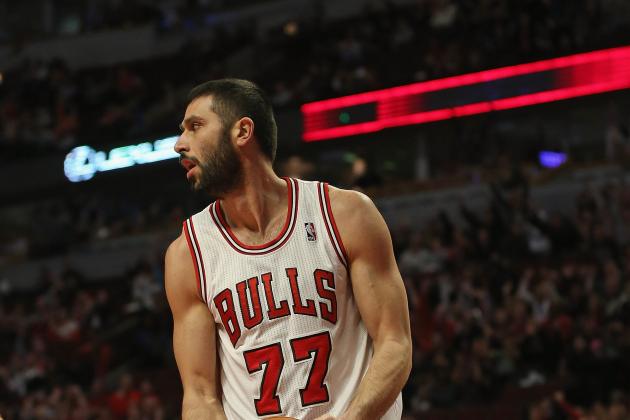 Jonathan Daniel/Getty Images

Radmanovic only made 26 appearances for the Bulls this year, including one playoff game. It's fair to say that his best days are behind him, as he averaged a paltry 1.3 points per game in his 25 regular-season games.
While Radmanovic does have value as a big man who can stretch the floor, the Bulls still rarely used him this season, even with the plethora of injuries the team had to deal with. They should have no problem attracting a comparable or better player in free agency this summer.
Verdict: Cut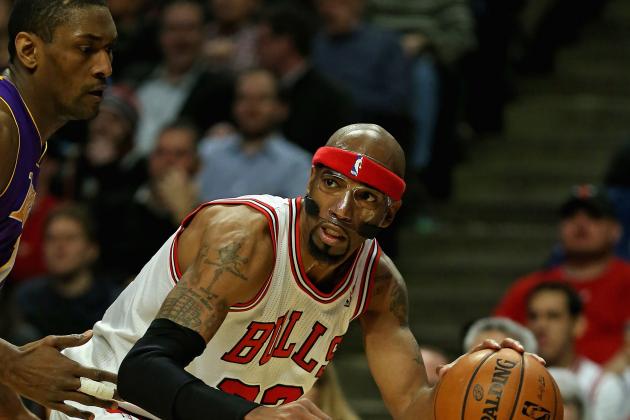 Jonathan Daniel/Getty Images

It's fair to say that Richard Hamilton's run as a Chicago Bull has been a disappointment. He only played 50 games in the regular season, starting 45 of them and averaging 9.8 points per game. What was most concerning was his three-point shooting, which was a pedestrian 30.8 percent, quite low for a player who once led the league in shooting percentage from three.
The 35-year-old guard has a $5 million team option for next season, so his fate is completely in the front office's hands. It has been reported that the team plans to buy out Hamilton's contract, so he likely won't be a member of the Bulls next year, even though I do see him being useful if he can stay healthy. Additionally, this will help the team in terms of luxury tax.
Original Verdict: Keep
New Verdict: Cut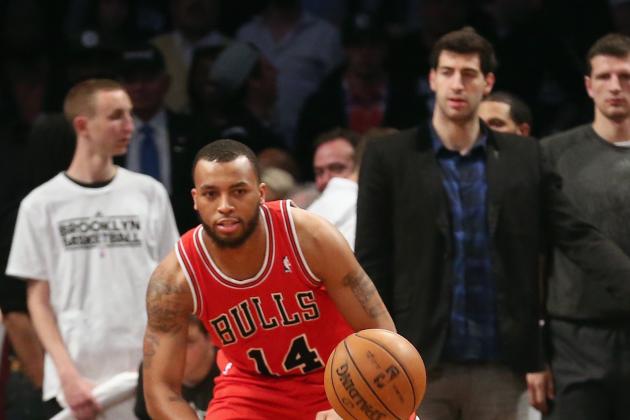 Bruce Bennett/Getty Images

Cook, like Belinelli, was brought to Chicago for his three-point shooting. However, Cook couldn't shoot at all during his time in a Bulls jersey, shooting 24.6 percent from three and a miserable 27.8 percent from the field.
Considering shooters will be available and cheap during free agency, the odds that Cook returns to the Bulls looks slim, and I see little reason for the team to want him back after his miserable season shooting the basketball.
Verdict: Cut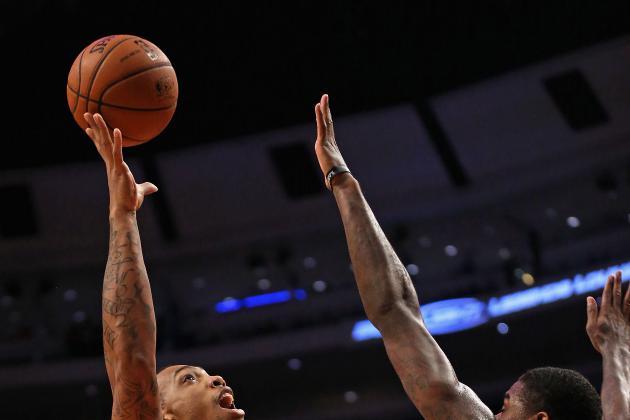 Jonathan Daniel/Getty Images

Forming an opinion on the 24-year-old small forward is difficult. Thomas didn't have much of an opportunity to prove himself this season, playing a total of 42 minutes for the Bulls between 10 regular-season and playoff games.
For a team that is looking to win a championship, keeping a project such as Thomas around doesn't seem all that plausible, as more experienced players should be willing to take less money to chase a championship ring.
Verdict: Cut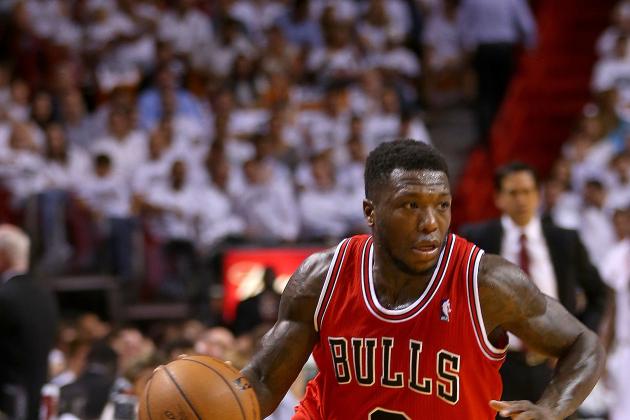 Mike Ehrmann/Getty Images

Robinson had a great year for the Bulls, playing in all 82 games for a team that had only two players play every game (the other being Jimmy Butler). Whether he was starting or coming off the bench, Robinson always brought energy to the game.
The former Slam Dunk Contest champion erupted in the playoffs, averaging 16.3 points and 4.4 assists per game, and performing better than arguably anyone else on the roster.
Unfortunately for the Bulls, Robinson's fantastic playoff performance probably priced him out of returning to the team. While he has stated that he wants to return to the club, money talks in the NBA, and with limited cap space, the Bulls will likely have to let Robinson move on to another club.
Verdict: Regretful cut