Dallas Cowboys Wide Receiver Breakdown: Complete Depth Chart Analysis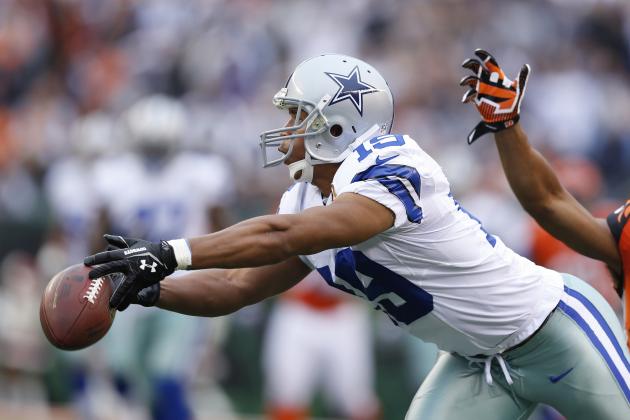 Joe Robbins/Getty Images

Of all areas on the Dallas Cowboys roster heading into training camp, wide receiver is among the strongest. The franchise was already looking fairly comfortable following last season, but then it took another step in the right direction during the 2013 NFL draft in late April.
Pass catchers will not be a problem for quarterback Tony Romo. Dallas might be deep enough to survive an injury or two over the course of the coming season. Injuries ended up hurting the entire roster in 2012 and eventually proved fatal even at the wide receiver position in the season finale at Washington.
The Cowboys will boast veteran leadership, talent and an intriguing corps of youngsters who, in some cases, will have the opportunity to play for the first time this season despite having arrived in Dallas prior to last year.
I'm assuming that the Cowboys carry six wideouts on the active roster—I'd be surprised to see seven.
A looming question yet to be answered is how offensive coordinator Bill Callahan approaches play-calling. He's handled this gig before in both the NFL and college ranks. The belief is that he will bring more balance than the ridiculous passing circus that head coach Jason Garrett has run for too many years.
For now, here's the top six receivers that, if healthy, should make the roster with no problem. It appears that the Cowboys will take at least 11 to training camp.
Should the injury bug strike Dallas at training camp, then all bets are off.
Begin Slideshow

»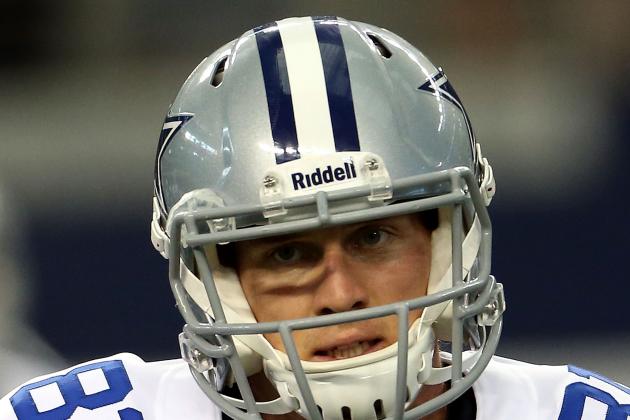 Ronald Martinez/Getty Images

Injuries essentially created a redshirt freshman campaign for Danny Coale. Drafted in the fifth round of the 2012 NFL draft, it's pretty clear that Dallas plans on seeing him play football.
If Coale can stay healthy, this is the season to get on the field.
Coale stands 6'0" and weighs around 190 pounds. He was productive at Virginia Tech, chalking up 2,658 yards as a four-year starter.
Coale's speed won't knock your socks off, but he runs well enough to be a contributor on special teams and perhaps as an inside receiver.
A guy who's drafted will get the chance to play, and this could be Coale's last chance to prove that he belongs in the Dallas offense. But Coale had numerous injuries during a rookie season that didn't seem to actually happen in 2012.
Coale can't afford more of the same this time around.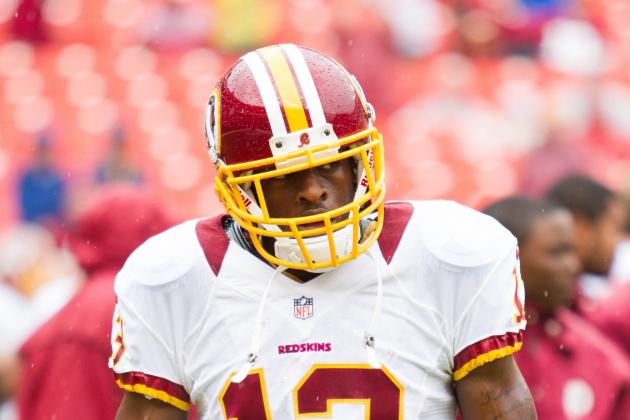 Paul Frederiksen-USA TODAY Sports

Anthony Armstrong has truly taken the blue-collar route to the Cowboys. Having gone undrafted out of West Texas A&M in 2005, the North Texas product would wait until 2006 to make his professional debut.
No, Armstrong didn't begin his pro career in the NFL. He started with the Odessa Roughnecks of the Intense Football League before moving on to the Dallas Desperados of the Arena Football League the following year.
Since 2008, Armstrong has bounced around with the Miami Dolphins, Washington Redskins and the Jacksonville Jaguars. He established himself as a viable deep threat with the Redskins in 2010 and 2011, when he scored all of his five NFL touchdowns.
Armstrong arrived in Dallas late last season and really had no opportunity to offer much to the offense.
Still, Dallas saw enough to want a closer look.
At 30 years old, Armstrong doesn't have much time left to make a name for himself in Dallas or anywhere else. But he can run and has good hands. He's among the top receivers to watch as training camp gets underway in Oxnard, California in a little over a month from now.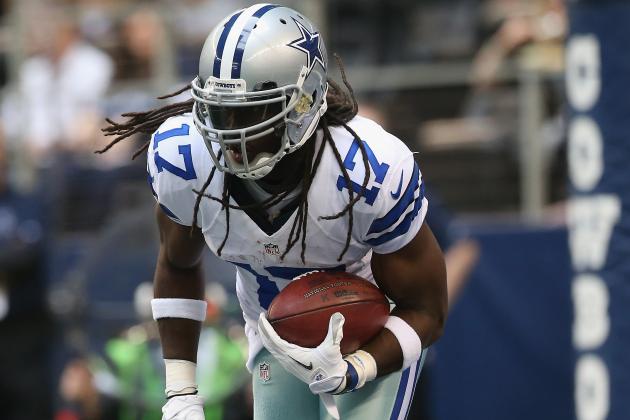 Ronald Martinez/Getty Images

Third-year veteran Dwayne Harris appeared positioned to grab the elusive third wide receiver job in Dallas prior to the 2013 NFL draft. The next player on this list will explain why this likely won't happen.
Even as a fourth wideout, Harris brings value and talent.
Finally getting a chance to play late last season, Harris showed the ability to catch the football and also return punts. I look for him to keep the return duties in 2013 despite the fact his role in the passing game might not be what many had assumed following last season.
The best thing about having Harris is that the Cowboys know that should anything happen to the top three players at this position, they still have a player that can play inside or outside.
Good things seem to happen when Harris has the football, and I believe Dallas will find as many ways as possible to make that happen.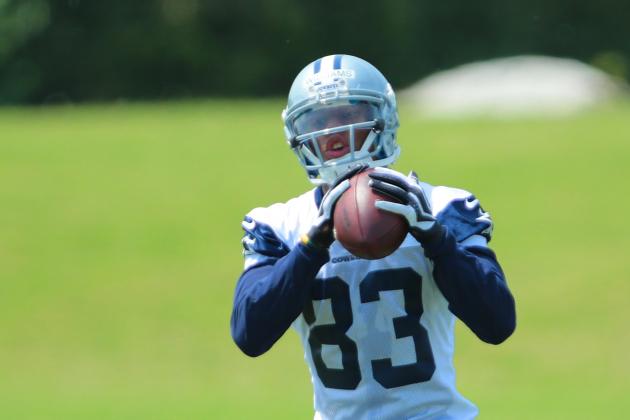 Rick Yeatts/Getty Images

The Cowboys began to add true value to their 2013 NFL draft selections when they fearlessly took Baylor wide receiver Terrance Williams in the third round.
It's true that Williams probably wasn't a necessity for Dallas, especially after it took a pass-catching tight end in the second round.
However, Williams led the nation in receiving yards last year and did so without the services of Washington Redskins quarterback Robert Griffin III, a rookie in the NFL during Williams' senior year in Waco, Texas.
Williams threw a monkey wrench in the plans of several Cowboys receiving prospects. He has the ability to be a strong No. 2 wide receiver at the next level—and I'm not positive he can't be a No. 1.
It may take some time this season for Williams to mature and get acclimated to the NFL game, but when the time comes, his presence will be known. It's possible that he could unseat the next player on this list as soon as 2015.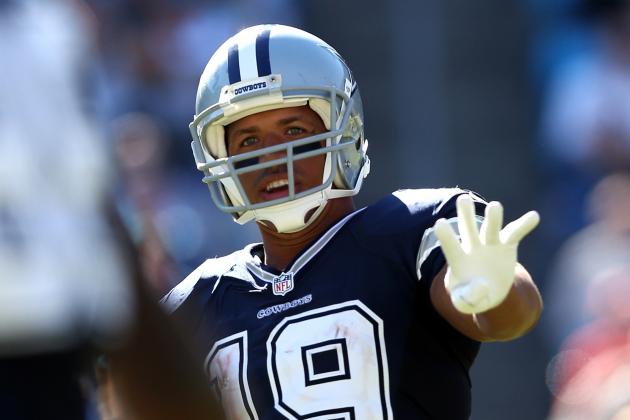 Streeter Lecka/Getty Images

One game in 2009 helped turn Miles Austin into one of the most overpaid wide receivers in football.
When healthy, Austin is a true weapon with size, strength and speed that makes him a mismatch for almost all cornerbacks.
Health issues aside, Austin is easily the best slot receiver on the roster and can obviously play outside.
You won't see Austin laying out for many passes, because he's just not quite as limber and explosive as the top receiver coming up next. But if the hamstrings hold up, then it's good to get Austin the football at least four or five times per game—provided that he catches the ball, of course.
This could be a huge year for Austin when you consider the added balance that should come from Callahan's play-calling. Austin is not only a definite deep threat in the passing game, but he's also among the better run-blockers at the position.
If the Dallas running game becomes competent again, Austin could have some really big plays in 2013.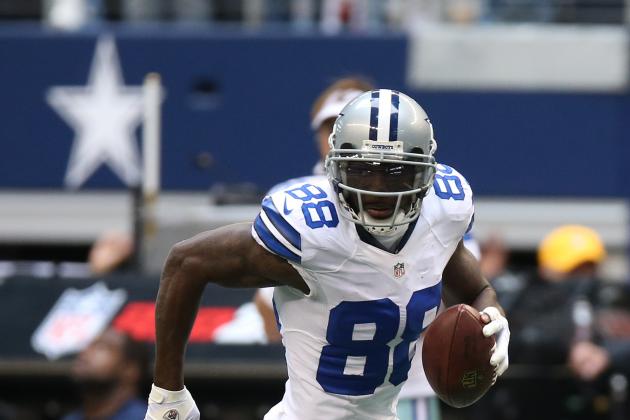 USA TODAY Sports

Fourth-year veteran Dez Bryant appears ready to have a clear-cut Pro Bowl performance in 2013.
Bryant finished last season hotter than any wideout not nicknamed "Megatron," and there's actually chatter that Bryant could push for 2,000 yards receiving or 20 touchdown receptions next season.
Look, I love Bryant's ability as much as anybody, but those numbers are probably inflated.
Bryant reminds me of a younger, slightly smaller Terrell Owens with better athleticism and hands—much better character as well, even if he was more immature than some upon entering the NFL.
When Bryant goes up for the ball, he just about always comes down with it.
Bryant has openly expressed his desire to focus strictly on football and stay away from trouble this offseason. His outlook was recently echoed directly by retired NBA superstar Michael Jordan late last month.
It certainly looks as though he's ready to emerge as the focal point of the Dallas offense once the season starts in early September. Anything over 1,500 yards receiving and 15 touchdowns probably launches America's Team back into the playoffs for the first time since the 2009 postseason.