5 Former College Football Powerhouses That Will Never Return to the Spotlight
Hunter Martin/Getty Images

Forget about conference realignment—college football has seen many major facelifts that have changed the game forever. Whether it was due to creating subdivisions, forming the Ivy League or just no longer paying attention to certain programs anymore, some programs will never be as good as they used to be.
Military schools have been most affected by certain rules put into place, but even a few Division I programs will never be as dominant as they once were. Every program has its up and down seasons, but some will be forced to look back on the glory days because they are long gone.
Begin Slideshow

»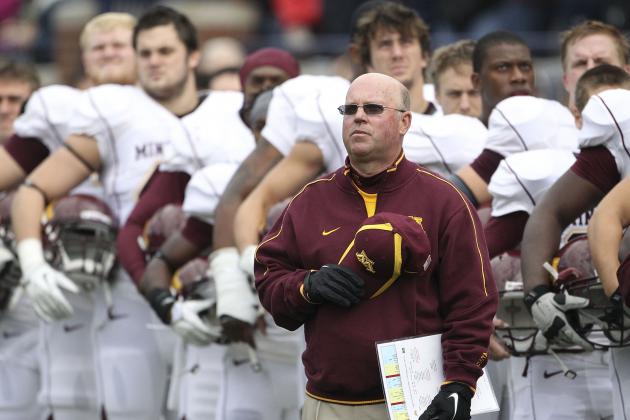 Leon Halip/Getty Images

Minnesota at one point was a college football powerhouse, claiming seven national championships and 18 division crowns. The 652 overall victories are more than schools such as Miami, Stanford, Oregon, Purdue and even Wisconsin. But it has been forever since this program was relevant, although it did manage to win three consecutive championships from 1934-1936.
Good luck wiping the dust off those glory days.
The Golden Gophers will forever be stuck looking up to Ohio State, Michigan, Wisconsin, Nebraska and the rest of the relevant programs in the Big Ten. Elite players want to play for the popular schools, and it is just too hard to convince kids to become a Golden Gopher. We have seen smaller schools take over the recruiting scene in the past, but even those trends eventually came to an end.
You can't return to the spotlight with average players when other teams are landing the best of the best.
Minnesota has had one double-digit winning season since 1905. Seeing that statistic change anytime soon would be considered a miracle.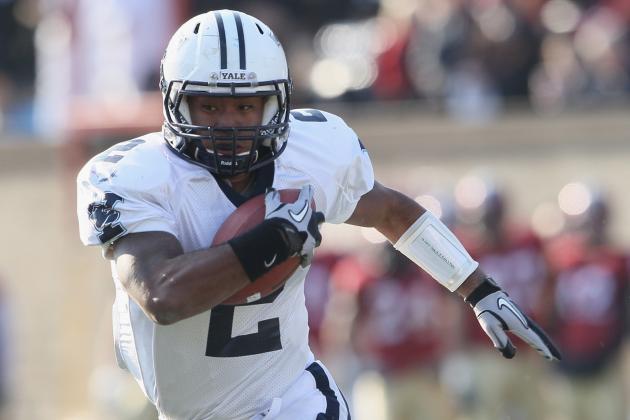 Elsa/Getty Images

If our great great grandparents were still alive, they would tell you that Yale was the best program in college football. Truthfully, a team like Florida Atlantic could knock off Yale today, but that wasn't the case many years ago. The Bulldogs won 26 national championships in 38 years from 1872 to 1909.
Top that, Alabama.
Then the Ivy League athletic conference was created in 1955, and later the NCAA wanted to create subdivisions in 1978 that would help separate the smaller schools from the powerhouse programs. Although Yale was the biggest kid on the block back then, it didn't stand much of chance in these new rules and wasn't considered a Division I program.
Even though Yale has won 14 championships in the Ivy League, many could care less. Most couldn't name five schools outside of Division I football, let alone in the Ivy League, which has a better reputation for putting folks to shame in the classroom.
Yale had its run and will forever have a special place in college football, but it will never see the national spotlight again.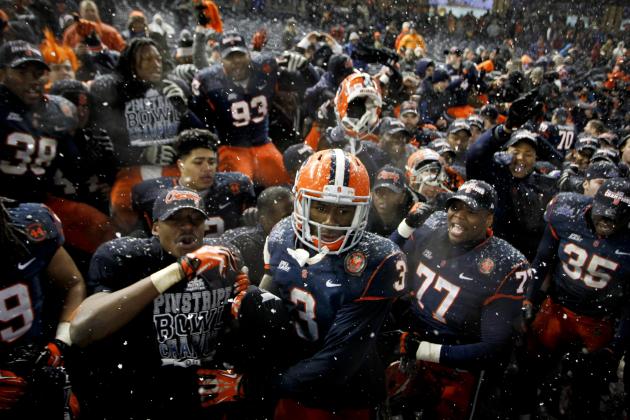 Jeff Zelevansky/Getty Images

Syracuse is another school that made its mark in college football history. Not only has it produced great football players such as NFL Hall of Famer Jim Brown, but the 699 all-time victories are more than Texas A&M, Florida, Clemson and Virginia Tech.
The Orange also won a national championship in 1959 and had plenty of successful seasons where it was ranked high in the polls.
But all of that has come to an end.
It is nearly impossible to imagine Syracuse ever returning to respectability in college football. Even with the move to the ACC, the competition is just too fierce, and the program hasn't shown enough consistency for anybody to believe otherwise.
Syracuse has had six head coaching changes since Ben Schwartzwalder left in 1973 and only five seasons of at least 10 wins since winning the national championship more than 50 years ago.
Syracuse will continue to have a hard time recruiting and will get buried with all of the competition in its new home.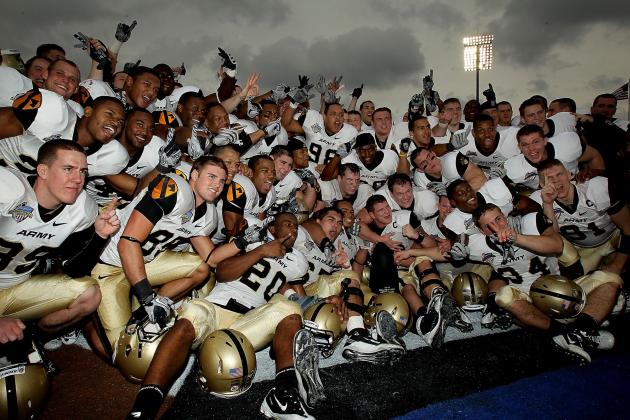 Ronald Martinez/Getty Images

Back in the day, Army managed to win three consecutive national championships (1944-46) and has won 654 games all time. Those victories are tied with North Carolina and are more than schools such as Wisconsin, TCU and UCLA.
But somewhere along the line, things changed a bit.
A lot of the reasons are mentioned in this article. But a lot of it has to do with a recruiting handicap and the style of offense being run. Elite players are not going to play for a school that doesn't allow much of a chance for an NFL future. They also don't want to play for a team that runs the triple-option, which is about as popular as Myspace.
Army also lacks media attention. Be honest: The only game that you watch all year that includes the Black Knights is when they play Navy. And the only reason you watch that is because it is the only game on television.
Army has been pushed out of college football forever.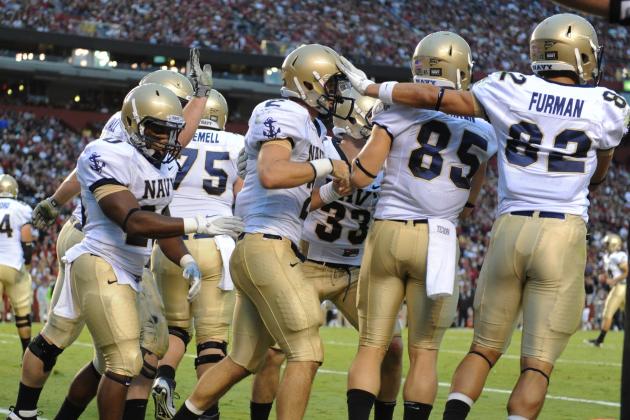 Al Messerschmidt/Getty Images

Much like Army, Navy was another military school that ran things back in the day. It won a national title in 1926 and has produced numerous Hall of Fame players and coaches over the years. The Midshipmen have also produced 665 victories all time.
So why is Navy no longer relevant in college football?
For the same reason that Army is no longer in the spotlight: Folks are rarely going to pay much attention to a team that isn't going to compete for a national title. The media and college football landscape are more obsessed with the polls and teams that are making noise on a national level.
The times have changed, and Navy is unfortunately paying the price for it.