Chicago's Top Five Sports Radio Personalities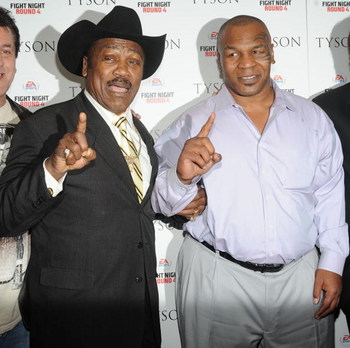 Chicago fans are a rare breed. They have a civil war in the summer and put their differences aside every Autumn as they bear down and prepare for the arduous 16 game schedule ahead.
But when the person delivering the lines is exceptional, it makes it that much easier to listen to the radio and let the soothing (or loud and brash) voice wash over you and carry you down the Edens all the way home.
The Honorable Mentions
I'm not going to go into much detail here, but Carmen DeFalco and Harry Teinowitz have to make this list because of their affiliation with the best sports talk show there is.
Bruce Levine makes the honorable mentions list just because of his knowledge and ties to the game. If it weren't for his despicable attitude and utter arrogance he might be number one.
Lou Pinella and Ozzie Guillen aren't radio personalities, but they pump enough sound bites in per week to make them close enough.
So without further ado, the list.
#5 - Dan McNeil
The only reason he's not No. 1 in my book is because he's not on the air right now.
After his unceremonious dumping by WMVP, the former voice of the Afternoon Saloon, or Mac, Jurko, and Harry as we remember it, Danny Mac still hasn't found a home.
He knew more about Chicago sports than anyone else on the dial, and I miss his little references to his (and my) alma mater to Ball State.
The way he could handle not only Harry drinking Tequila, but the frequent idiotic fan call ins, made him the best of the best.
But alas, his salary was too much for the ESPN affiliate to keep on during these tough economic times.
#4 - Terry Boers
There was no picture for Mr. Boers, but there need not be one. Many people will say that he should be higher on the list, and many will say he should not be on any such list.
However, he uses a proper amount of sarcasm and is a huge fan of facial hair, which makes him great.
He's also a Chicago boy and went to a MAC school. How much more Midwest can you get? And ye know I'm right about that.
Now I'll admit, I spend more time with Mike and Mike than I do with Boers and Bernstein, but by cracky, the show over on 670 is all about Chicago sports, and if I were more of a Bulls-Hawks fan, well, I'd have my dial set to WSCR a lot more in the morning.
#3 - Dan Hampton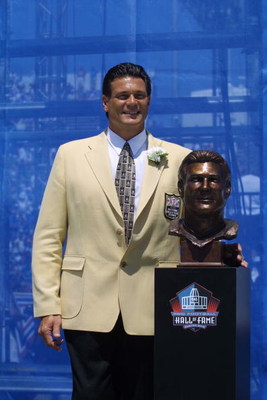 Dan Hampton might not have been born a Chicago Bear, but will certainly die one.
His show is often overlooked because WSCR is more the little sibling in the big picture of Chicago sports radio, but he readily offers up great break down of more than just football games.
He loves his former employer and that love translates into passion among the Chicago fan base. He brings a lot to the table and listening to he and Lawrence Holmes is enjoyable.
The fact that he's a former player picks him up some points, and allows him to sit with his bust at the #3 spot.
#2 - Pat Hughes
I found it hard to believe that there was no picture for Pat Hughes. He's a legend in his own right.
I have to say that it's tough to beat his play by play of the Chicago Cubs, and I like listening to 720 more so than I do 670 with Ed Farmer and Darrin Jackson. He's down to earth and keeps ole' Ron Santo from getting into too much trouble.
It's his banter with Santo and his painting with words that make him so close to number one.
#1 - John Jurkovich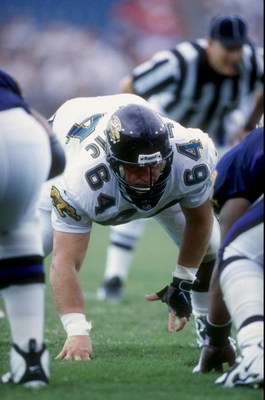 The man himself.
Jurko cracks us up with his inability to spell and his picking on the Tiny one. But he does so much more.
He adds an insight having not only played in the National Football League, but also having played for arguably the most hated team in the city. The Green Bay Packers.
He navigates around the frequent references to drinking and makes it seem like there's nothing more fun that watching any sporting even in the city... Unless it's DePaul basketball.
The word choices he uses (kelpfully) and his "Jurktionary" are priceless as they are perfect.
John Jurkovich helps drive me home with the rest of the afternoon saloon, and I can't give them thanks enough.
Conclusion
Covering Chicago sports is not an easy job for these guys. Chicago fans will jump down your throat as easily as they'll have a beer with you.
The men above do an outstanding job of not only covering the sports scape of one of the best sports cities in the world, but they do it all for the local fan watching everything from the NFL to the MLS.
Keep Reading