The 10 Biggest Has-Beens in the NFL Today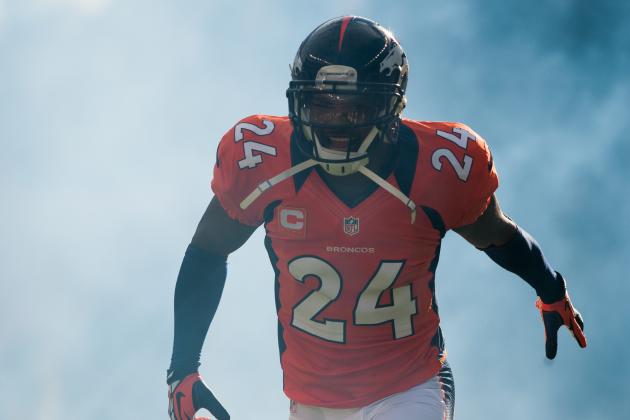 Dustin Bradford/Getty Images

There comes a time for every NFL player when he struggles to live up to his past performances and becomes a shell of his former self.
Linebackers Ray Lewis and Brian Urlacher saw the writing on the wall following the 2012 season. They didn't live up to their future Hall of Fame status and were considered lackluster overall performers on defense.
Both called it quits.
For every Urlacher and Lewis, there are dozens of other aging veterans who struggle with hanging up the cleats.
This article will take a look at 10 current players who are has-beens in the NFL today.
Begin Slideshow

»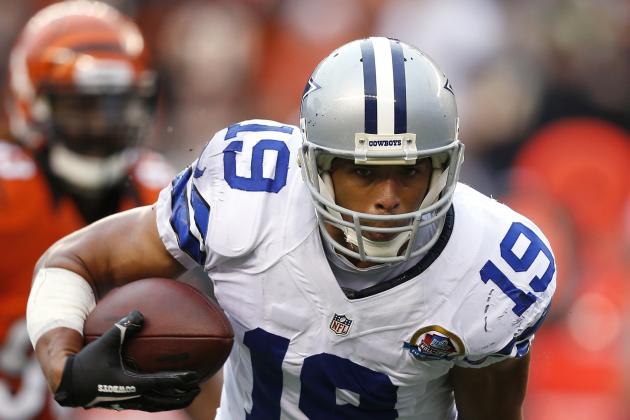 Joe Robbins/Getty Images

Miles Austin is two years removed from consecutive 1,000-yard seasons. In the two seasons since, Austin has recorded barely more than 1,500 yards combined.
Many expected Austin to continue his upward trajectory and become the Cowboys' No. 1 wide receiver after he jumped onto the scene with nearly 2,400 yards in those previous two seasons.
Ankle injuries and an inability to make catches at key times have caused many to question whether he will ever duplicate his previous performances.
According to Pro Football Focus (subscription required), Austin has caught less than 60 percent of the passes thrown in his direction over the last two seasons.
Don't expect Austin to regain form in 2013. Dallas spent a third-round pick on former Baylor wide receiver Terrance Williams, who is slated to be its No. 3 wide receiver as a rookie. In addition, the Cowboys seem to be high on Dwayne Harris.
This doesn't even take into account the selection of tight end Gavin Escobar in the second round of April's draft. He will take targets away from Austin as well.
Look for continued regression from this veteran receiver.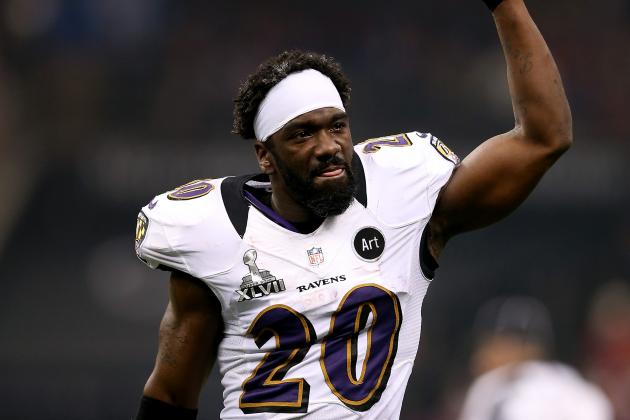 Christian Petersen/Getty Images

You simply cannot teach leadership. Ed Reed possesses the leadership ability on the field that we rarely see from defensive backs. This is what has made him one of the better players in the NFL for the last decade plus.
That being said, Reed's diminished skill set is obvious on the field.
He has struggled more in space and covering the field over the last two seasons than at any time in his career. This is evidenced by the negative 3.2 grade that Pro Football Focus (subscription required) gave him against the run in 2012. That ranked Reed 70th out of 88 safeties graded in that category.
To put that into perspective, Reed had never finished with a negative grade against the run since Pro Football Focus started grading that category back in 2008.
As it relates to Reed's bread and butter (pass defense), he has also struggled more than in the past. While still an above-average cover safety, Reed is nowhere near where he was in that aspect of the game just a few short seasons ago.
The future Hall of Famer is set to begin his first NFL season away from Baltimore. He joins a Houston Texans team looking to take the next step and grab a conference championship. This signing alone won't make that happen.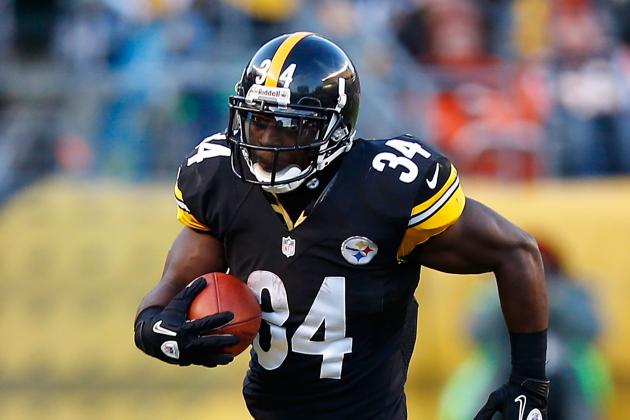 Jared Wickerham/Getty Images

How can a player be a has-been if his best season at the running back position led to a 3.9 yards-per-carry average?
Well, it's pretty simple.
Rashard Mendenhall's five-year NFL career has been book-ended by injury-plagued campaigns. He missed 12 outings as a rookie in 2008 before sitting out 10 more games last year.
Pittsburgh decided to let Mendenhall go and replace him with second-round pick Le'Veon Bell. It did so despite the fact that Mendenhall did put up nearly 4,000 total yards and 30 touchdowns between 2009 and 2011.
Don't expect this same type of production in 2013 with Arizona.
Injury concerns, character issues, recent lack of production and going to a team without a proven offensive line all lead me to believe that this former first-round pick will never live up to expectations in the NFL.
It really is that simple.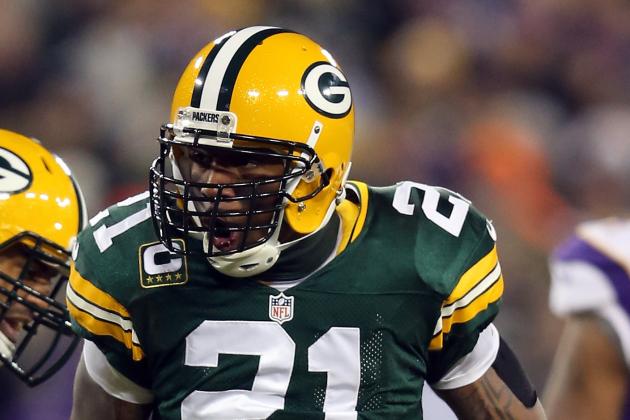 Andy Lyons/Getty Images

New Oakland Raiders safety Charles Woodson still has a lot left in the tank. While he has lost a couple of steps from his Defensive Player of the Year days, Woodson can still contribute on the defensive side of the ball.
This isn't to say that Woodson is anywhere near the same type of player he was just three years ago.
Woodson missed nine games due to injury this past season and struggled making the transition to safety. He finished 75th among all safeties against the run and a surprising 30th against the pass, via Pro Football Focus (subscription required).
It remains to be seen how the Raiders will use him. But at 36 years old, Woodson is past his prime.
This is evidenced by the fact that the only contending team to show real interest in Woodson prior to signing with Oakland was the cross-bay rival San Francisco 49ers, which went with a rookie first-round pick instead.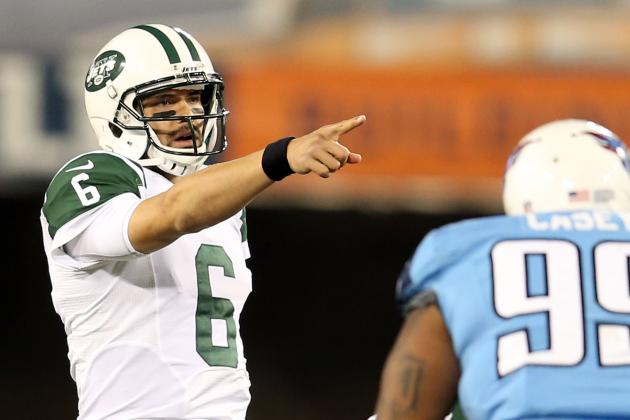 Andy Lyons/Getty Images

Some will indicate that Mark Sanchez is a "never was." That's complete and utter foolishness, if you ask me. He led the New York Jets to the AFC Championship game in his first two seasons as their starting quarterback and was well on his way to becoming the toast of New Jersey.
But just a couple of disastrous seasons can make us all forget about what Sanchez did in his initial two campaigns.
Sanchez has thrown just three more touchdowns (39) than interceptions (36) and boasts a quarterback rating in the low 70s over the last two seasons.
Equally as important, his fundamentals have regressed during that span. Sanchez doesn't possess the pocket awareness of a starting quarterback in the NFL and struggles reading defenses. He makes too many bad decisions at inopportune times and has failed to "lead" the Jets on the field.
Sanchez graded out as the second worst quarterback in the NFL this past season, right ahead of Brandon Weeden (via Pro Football Focus, subscription required).
That's about all you need to know.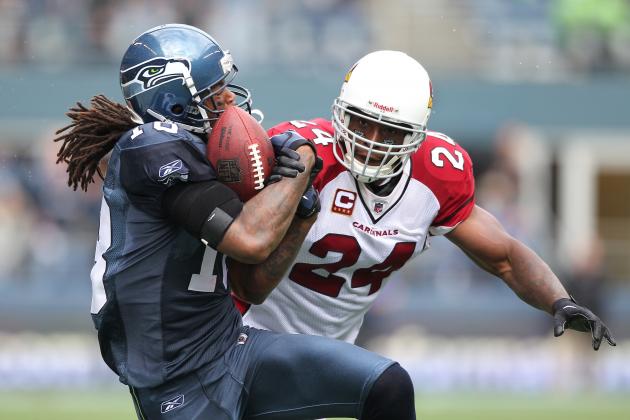 Otto Greule Jr/Getty Images

It wasn't too long ago that former Arizona Cardinals safety Adrian Wilson was considered one of the best all-around defensive backs in the entire NFL.
He earned trips to the Pro Bowl from 2008 to 2011 and picked up first-team All-Pro honors back in 2009.
That being said, Wilson struggled a great deal in his last season in the desert.
His 54 tackles were a five-year low, and he intercepted a total of one pass. For Wilson, it was the second consecutive season that he failed to record multiple interceptions.
According to Pro Football Focus (subscription required), Wilson was the 59th-best safety in the NFL this past season. This is a far cry from the 2009 season, when Wilson graded out as the seventh best safety in the league.
At this point, it's hard to conclude that Wilson is anything better than a marginal starter in a lackluster secondary. This isn't great news for a New England Patriots team that has improved its secondary over the past few seasons
Is Wilson that much of an upgrade over what we saw last season? That's the million dollar question here.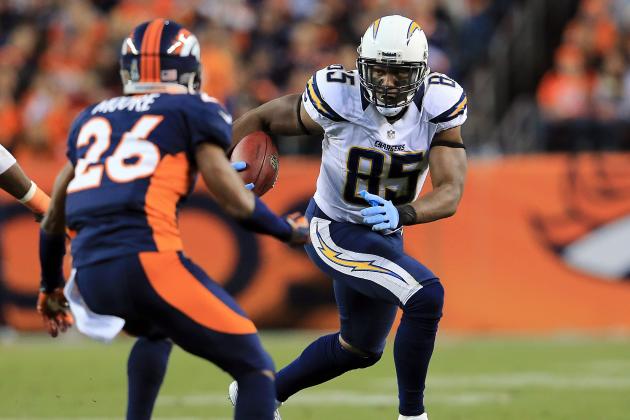 Doug Pensinger/Getty Images

It could be due to the lackluster play of Philip Rivers over the past couple of seasons, but former Pro Bowl tight end Antonio Gates has struggled to make an impact since putting up nearly 1,200 receiving yards back in 2009.
His yardage numbers have dropped in each of the past three seasons, and he has put up the lowest number of touchdowns in each of the last two seasons since his rookie campaign.
Gates bottomed out with just 49 receptions for 538 yards in 2012.
The 32-year-old tight end has seen his prime pass right before his eyes. At this point, he is nothing more than a antiquated tight end in a league full of "the new breed" at the position.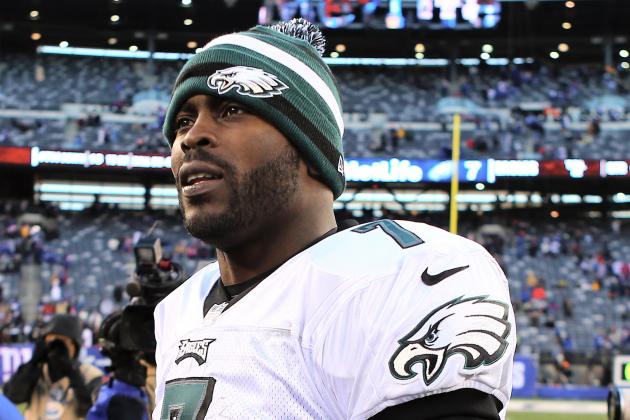 Elsa/Getty Images

Michael Vick was well on his way to reclaiming his status as one of the better quarterbacks in the NFL when he put up a Pro Bowl campaign in his second season with Philadelphia in 2010. That season saw Vick throw 21 touchdowns compared to just six interceptions in leading the Eagles to the playoffs.
It has been downhill ever since.
Vick has won just 10 of his last 23 starts and has thrown 24 interceptions during that span. Equally as disturbing, Vick has fumbled 21 times in those 23 starts.
It's just not sustainable to have a quarterback turn the ball over as much as Vick has over these last two seasons and expect to contend for a playoff spot.
Philadelphia now hopes that Vick regains his old form under first-year head coach Chip Kelly and his spread-offense attack. An improved offensive line could also help matters.
That being said, I am not sold on Vick. He continually struggled with decision making and pocket awareness over the past two seasons, which is alarming. A 32-year-old quarterback just shouldn't regress like that.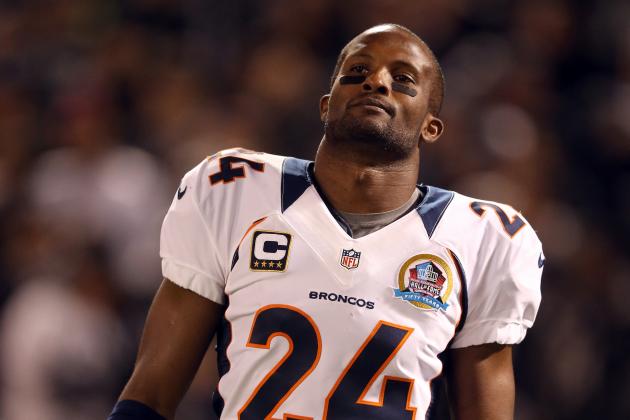 Ezra Shaw/Getty Images

Champ Bailey's horrible postseason performance against the Baltimore Ravens aside, he is nowhere near the same player that we saw dominate offenses in both Washington and Denver.
According to Pro Football Focus (subscription required), Bailey has finished 16th and 18th respectively over the past two seasons in pass coverage. While this still puts him in the top third of cover guys in the NFL, it's important to note that Bailey wasn't even Denver's top cover corner this past season. That title went to Chris Harris.
It was, however, Bailey's performance against Baltimore in the playoffs that has led many to believe he is well past his prime. The veteran got burned for a negative 3.7 grade in pass coverage (Pro Football Focus, subscription required). This was his single worst performance in that category since at least 2007.
The NFL is a "what have you done for me recently" league. Looking at it through that lens, Bailey is nothing more than a pedestrian cover guy at this point in his career.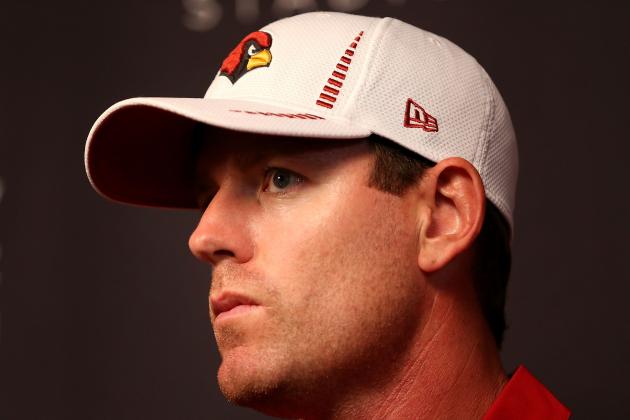 Christian Petersen/Getty Images

The fact that Carson Palmer has been on lists like this for years now should tell us all we need to know about the veteran quarterback.
Palmer just hasn't been the same player since a Pro Bowl 2006 campaign. which saw him throw for more than 4,000 yards and 28 touchdowns compared to 13 interceptions.
In fact, Palmer's quarterback rating has hovered around the low-to-mid 80s for the past four seasons. The primary issue with Palmer is that he tends to make a ton of mistakes at the worst possible moments and doesn't lift up his game when it counts the most.
He hasn't thrown a single touchdown in a one-score game in the fourth quarter since he was with the Cincinnati Bengals back in 2010. During this span, Palmer has thrown 11 touchdowns compared to 15 interceptions when he has the ball in his opponent's territory attempting to get into the red zone.
These are not signs of a winning quarterback.
I guess it shouldn't come as much of a surprise that Palmer has won just 12 of his last 40 starts.
Do you expect that to change in the ultra-competitive NFC West this season? I will let you draw your own conclusion there.