Comparing NXT's Top Prospects to WWE Superstars Past and Present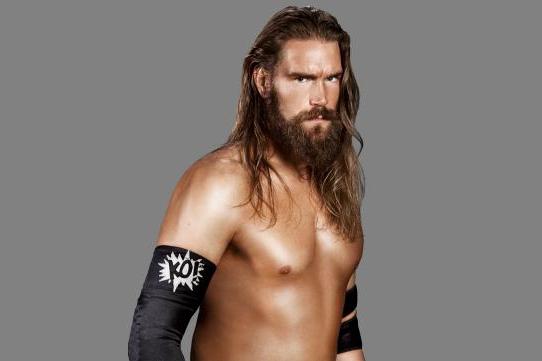 Photo from WWE.com
NXT's top prospects will no doubt carve out their own legacies, but comparing them to WWE Superstars provides a baseline from which to understand their skills and potential.
Projecting toward the future is difficult to avoid when peeking at NXT's talents. Will Corey Graves and Kassius Ohno reach the pinnacle of the company, or will they fail to make it out of the minor leagues?
WWE's developmental system has recently produced some of the most exciting talents in the company. All three members of The Shield look to be on their way to superstardom, Big E. Langston looks like a big-time powerhouse in the making and Summer Rae, Bray Wyatt and his family were just added to the mix.
The following is a look at which Superstars from the past (or of today) most resemble NXT's top prospects. As we watch them grow, learn and strive for the top, it will be fun to see if they come close to these WWE equivalents in terms of success or either match or surpass them.
Begin Slideshow

»
WWE Comparison: Hurricane Helms
WWE snagged one of the most entertaining acts in the indies and then unmasked and renamed him.
While chanting "Ole!" and listening to El Generico's fake Spanish won't be a part of what Sami Zayn brings to the company, he'll likely play a similar role to Hurricane Helms.
Helms was hilarious on the microphone and dazzling in the ring.
Zayn is just as quick and agile as Helms, as evidenced by his versions of the split-legged moonsault and the no-hands space-flying tigersault.
Both men's matches run on an infectious energy and both have an endearing goofiness that make their backstage segments memorable. Unfortunately, unlike Helms, Zayn will not have a Cruiserweight title to seek out.
WWE Comparison: Sin Cara
Imagine a bigger, bulkier Sin Cara with better technical skills. That is the supernova that is Adrian Neville.
Much of Neville's move set is akin to Sin Cara's. The way he springs from the ropes and soars gracefully through the air will remind many fans of the luchador.
The major difference between the two is that Neville's compact build should make him more durable and make him a more convincing threat to other Superstars.
Like with Sin Cara, Neville will have to tone down his style under WWE's watchful eye. He may also suffer from a lack of chemistry with guys not used to working at such a rapid pace and with the lucha libre-inspired moves that both he and Sin Cara like to perform.
WWE Comparison: Brian Pillman
The potentially blasphemous comparison of Corey Graves to the late Brian Pillman is based more on energy, demeanor and "it factor" than physical ability.
Pillman was one of the best athletes in wresting history; Graves is much more of a brawler than him, slower and less nimble. In the animal world, Pillman would be an eagle and Graves a wolverine.
What makes them similar, though, is how compelling Graves can be with just his gestures and expressions. It's parallel to Pillman during his loose-cannon gimmick. Graves (like Pillman) has an edge, an inner darkness that helps him stand out.
Graves should ride a similarly enthralling aura to WWE success.
WWE Comparison: Marc Mero
While it's natural to want to compare Richie Steamboat with his famous father, that's a lineage he'll likely not live up to. Steamboat is a talented wrestler, but he isn't nearly as quick and graceful nor as charismatic as his dad. That's no knock on him, though; Ricky Steamboat was one of the best ever.
The second-generation star is more likely to be a midcard talent like Marc Mero.
Like Mero, Steamboat is a well-rounded performer. He's agile and technically sound but not elite in either category. Mero was bigger and more powerful. He also had a better grasp of the showmanship aspect of the business.
Both of those things can shift. Steamboat is young and can learn how to better work the crowd with gestures and facial expressions. He can also bulk up to Mero's size.
Without his family name, Steamboat would be judged a lot differently. Even if he wins the IC title like Mero did and is a solid contributor to the WWE product, he'll always be judged in comparison to his Hall of Fame father.
WWE Comparison: CM Punk/Seth Rollins
The versatile, well-rounded Kassius Ohno seems to be an amalgamation of CM Punk and Seth Rollins.
Like Rollins, he is agile and an exciting high-flyer. He's an excellent mat wrestler like Punk and equally as innovative. Ohno, though, is not as athletic as Rollins and isn't quite as good in the ring as a whole as Punk.
He's a longer version of both men and is more "skinny fat" than Punk.
His similarity to both Rollins and Punk should be no surprise as all three men share a similar background. They all spent significant time working for Ring of Honor. They all have a wide-ranging resume that includes a variety of independent promotions.
Given the right entry point, Ohno can flourish on the main roster, making noise right alongside both Rollins and Punk.
WWE Comparison: Sherri Martel
There hasn't been a female wrestler in the WWE as intense and brutal in the ring since Sherri Martel.
The intensity Paige exhibits in every move, from a headscissors to a series of chest stomps, is reminiscent of the tigress aura that Martel exuded. Both women share a viciousness that provides a stark contrast to their peers.
Martel didn't get as much time in the ring with WWE as she did with the AWA and Paige is likely to suffer the same fate of being underused. It's easy to imagine a number of dream matches if Trish Stratus, Lita, Martel and the Fabulous Moolah had all competed in the same era.
In the current Divas landscape, it's unlikely Paige will be allowed to be the brute that she is now. She, like Martel, may have to find her way on the screen by being someone's valet.
WWE Comparison: Baron Mikel Scicluna
With all the speedsters and high-flyers on the NXT roster, Leo Kruger stands out by exuding an old-school brawler aura.
His focus on character and brawling skills may remind older fans of Baron Mikel Scicluna, who wrestled for WWE in the '60s and '70s. Scicluna was famous for using a roll of coins in his fist to gain an advantage over his opponent.
The darkness of Kruger's promos are reminiscent of that evil-doer tradition. He is just as fierce and merciless to his opponents as Scicluna was before him.
Neither man is especially nimble or a technical wizard, but Kruger can tell an excellent story in the ring much like Scicluna did many years ago.