Picking a Manchester United Speed XI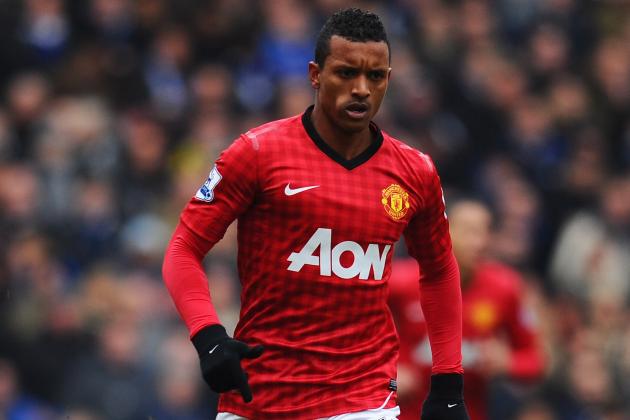 Mike Hewitt/Getty Images

Who needs tactics when you can build a Manchester United speed XI?
Like a game of FIFA 13, David Moyes should put down his notepad and pick Old Trafford's fastest lineup. Forget a balanced midfield and in-depth strategy, pace trumps all.
Picking individuals from the English Premier League champions' first-team squad, here's an alternative United team based purely on speed.
Begin Slideshow

»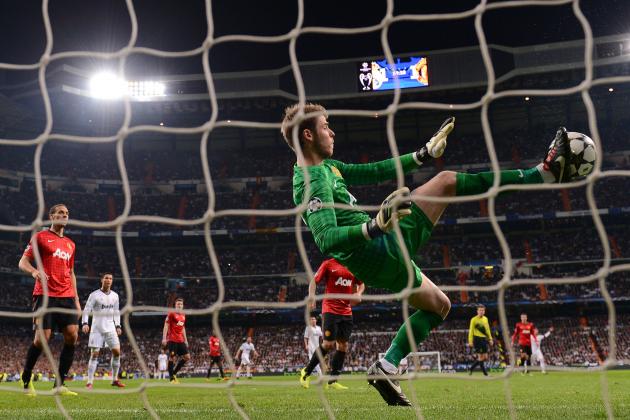 Mike Hewitt/Getty Images

David De Gea is easily the most agile goalkeeper in Manchester United's first-team squad. He outshines both Anders Lindegaard and Ben Amos when it comes to making athletic saves and using his sharp reactions.
The Spaniard is quick off his line and doesn't dawdle when dealing with pressure.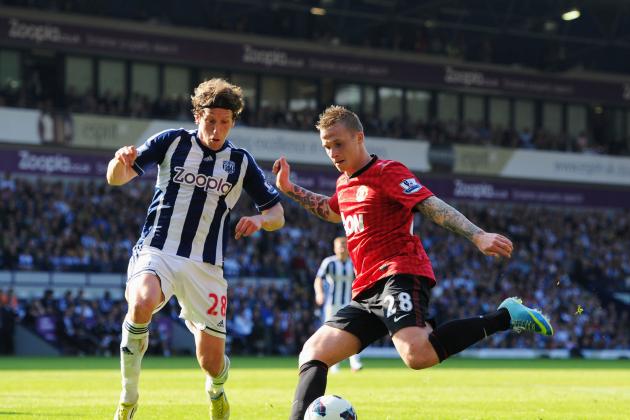 Michael Regan/Getty Images

Poor old Patrice Evra. Despite bombing up and down the United flank all season, the 32-year-old has definitely lost some of his explosive pace.
Alexander Buttner may have only represented the Red Devils eight times, but his lightning speed and dribbling skills have been his defining asset throughout each appearance. The Dutch full-back regularly skips away from challenges and turns on the afterburners, as noted in the build-up to both of his goals for the club.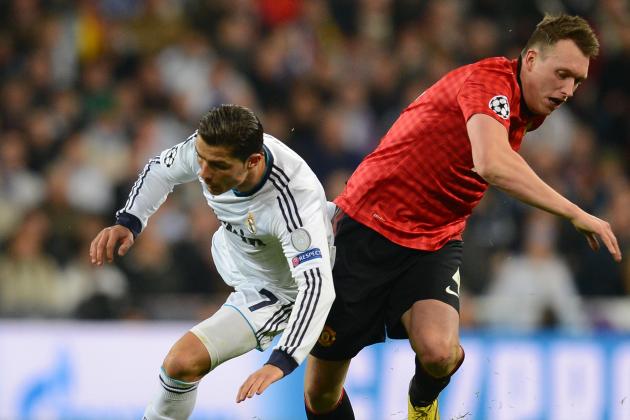 Mike Hewitt/Getty Images

In all honesty, Manchester United don't have much to choose from when it comes to pacey centre-backs.
Rio Ferdinand's legs creak with any major exertion and Nemanja Vidic has always sprinted across the pitch like a two-legged wardrobe. Youngsters are the way to go here, as versatile defensive destroyer Phil Jones has already shown he can keep up with the best.
Jones' positioning often helps him maintain pace with players who are naturally quicker. As we saw in the Champions League round of 16 clashes with Real Madrid, it's amazing what the 21-year-old can do when he shadows his mark.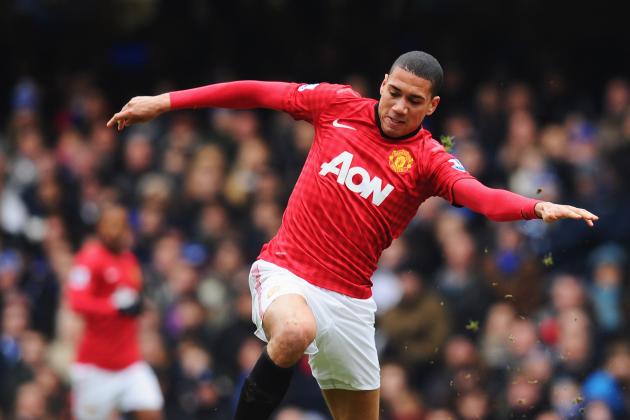 Mike Hewitt/Getty Images

Chris Smalling is 6'3" and blessed with the lankiness of a long-legged mack daddy.
Unlike Jones, he often has to make up for poor positioning with large strides across the pitch. Although he possesses decent speed, Smalling often emits the feeling he isn't running at full pace due to his taller frame.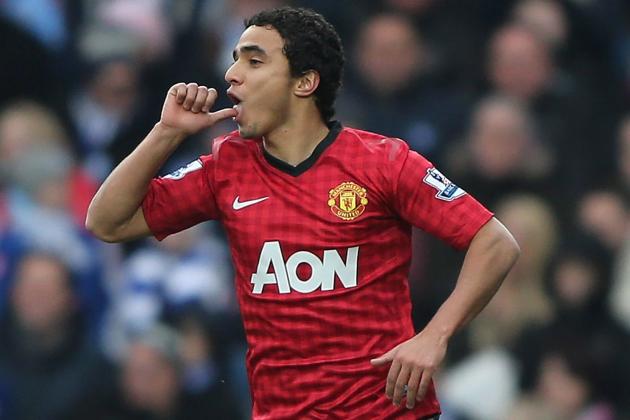 Ian Walton/Getty Images

No questions here, mainly because Manchester United's second-best right-back is still Gary Neville.
Rafael combines energy and speed to deadly effect down the flank. His performances during the 2012-13 season have outlined the Brazilian as one of United's top prospects for the future as he finally made that right-back spot his own.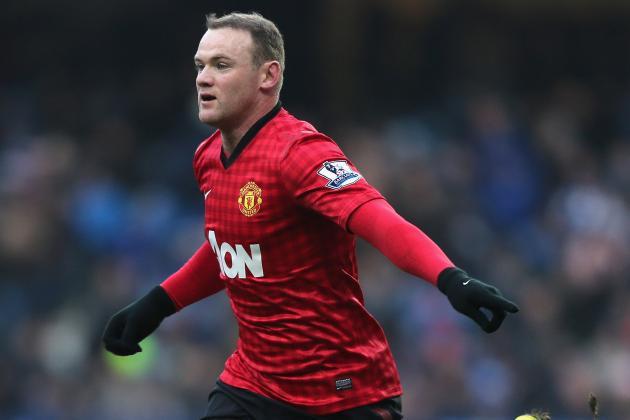 Ian Walton/Getty Images

I remember a day when Wayne Rooney would sprint.
Not only sprint, but explode with pace. His recent lack of fitness and subsequent benching may have halted this somewhat, but the Englishman is a powerful runner at his best.
Seeing as the likes of Michael Carrick, Tom Cleverley, Anderson and Darren Fletcher have the combined pace of a wondering sloth, he is the only choice for the centre of midfield.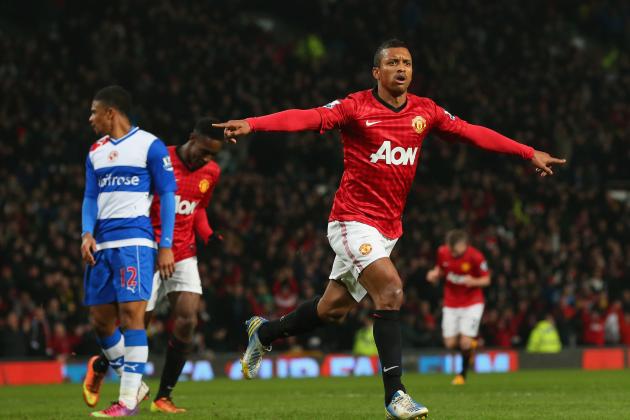 Alex Livesey/Getty Images

One of Nani's greatest assets is his pace.
Throw in the ability to (occasionally) deliver crosses and (sometimes) score amazing goals, the Portuguese winger is a surefire pick for this speedy lineup.
Unfortunately for United fans, the former Sporting Lisbon starlet is likely to sprint away from Old Trafford if he continues to perform badly.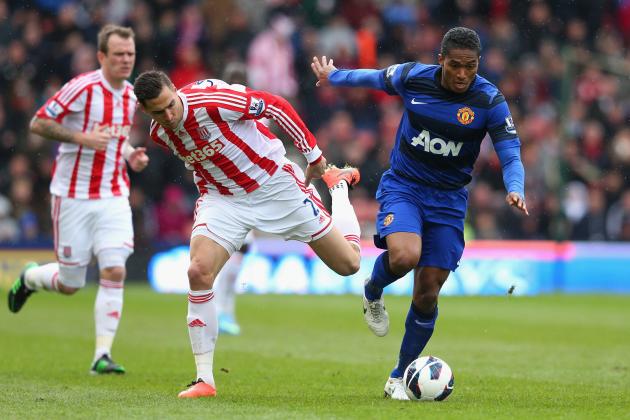 Julian Finney/Getty Images

Antonio Valencia is undoubtedly Manchester United's most powerful winger.
His physicality and lightning acceleration made him an individual star during the 2011-12 campaign, although recent times haven't been so kind to the Ecuadorian. Despite a fruitless 2012-13 season, Valencia remains a pacey outlet down the right wing.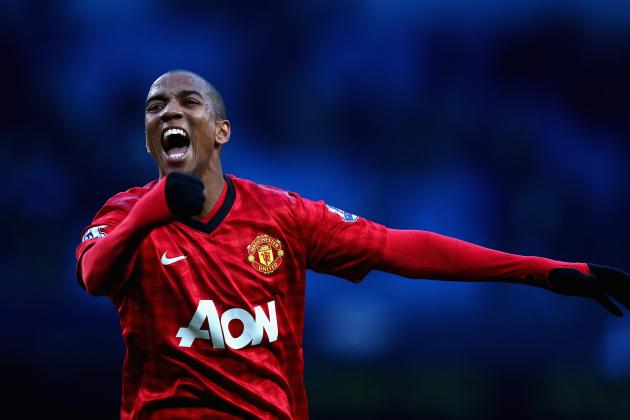 Clive Mason/Getty Images

Really pushing it now, I know.
Ashley Young can support the forward line from central positions. Both Manchester United and England have utilised him in a role behind the main striker, so it makes sense to include the former Aston Villa man when we are focusing on speed.
Another winger who suffered a disappointing year during 2012-13, Young has never hit top speed in a red shirt. Does he have one more opportunity to do so?
Alex Livesey/Getty Images

Danny Welbeck runs like a minor experiencing his first beer.
The loveable Englishman is one of United's quicker forwards, but his pace is often quelled by poor balance. While still growing into his body as a professional athlete, the 22-year-old often flaunts boundless energy across the pitch. He tracks back when needed and provides a useful link between the midfield and forwards.
All he needs is a pair of finishing boots.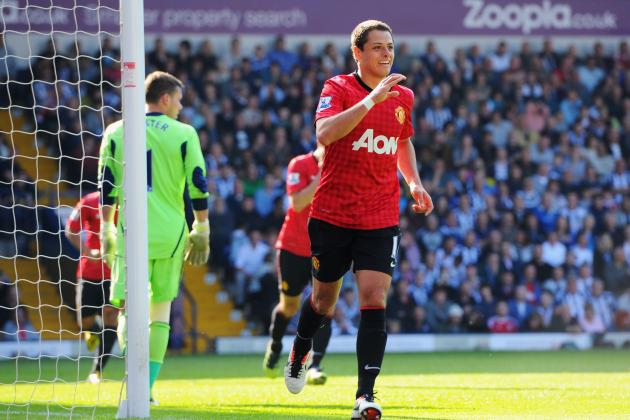 Michael Regan/Getty Images

Small, slight and consistently bright, Javier Hernandez is a livewire in front of goal.
The clinical Mexican buzzes around the opposition's defence and often takes up smart positions between the last man and his goalkeeper. If Chicharito outdoes Robin van Persie in one area, it's certainly his ability to accelerate away from danger and quickly make up ground across short distances.
Who would you pick in a Manchester United speed XI? Let me know in the comments section and be sure to follow me on Twitter right here: