6 Biggest Storylines from This Week's MLB Action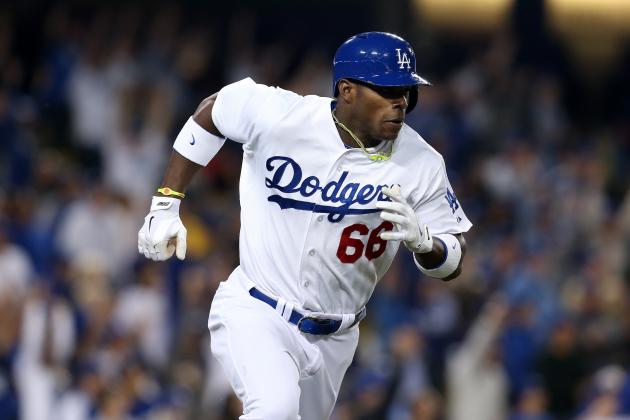 Stephen Dunn/Getty Images

It has been an interesting week in baseball, as the big story came from off the baseball diamond. The top story this week was news about Biogenesis, owner Tony Bosch and the potential suspension of major stars Alex Rodriguez and Ryan Braun.
The week wasn't all bad for MLB though with the start of the MLB draft on Thursday night and the fast start by top prospect Yasiel Puig. Along with these headlines, these are the top storylines from this past week.
Begin Slideshow

»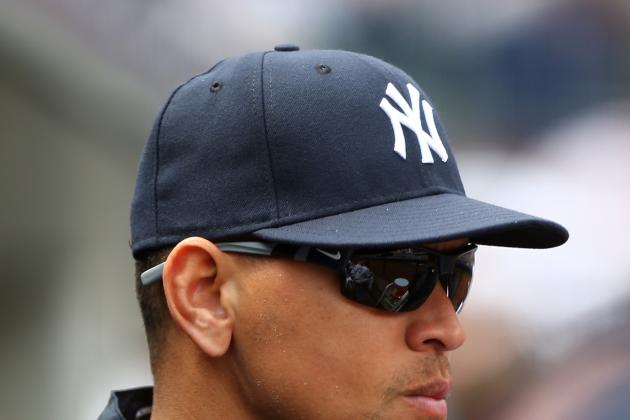 Elsa/Getty Images

Performance enhancing drugs had become a major part of Major League Baseball around the turn of the century, and there was a strong push to eliminate that from the sport's culture. Since that time, it seemed like baseball was heading in the right direction with only a handful of player suspensions each year.
This week was a huge step back for MLB though, as the Biogenesis news broke by T.J. Quinn, Pedro Gomez and Mike Fish of ESPN's Outside the Lines, that upwards of 20 players could be facing suspensions, including Alex Rodriguez and Ryan Braun.
Alex Rodriguez and Ryan Braun are not making comments about the allegations according to this article by Todd Rosiak of the Journal Sentinel and this statement by Alex Rodriguez on ESPN.com New York.
The news reports should die down after the initial reports this week until MLB and the MLBPA goes through the process. This will start with speaking with Biogenesis of America founder Tony Bosch today and gathering the necessary information. This will then lead to MLB issuing the suspensions they see fit and then followed likely by an appeals process by the player.
It could be some time before there is any type of closure to this story but either way this was a step backwards for the sport in terms of their desire to eliminate PEDs from the sport.
Yasiel Puig was called up on Monday to replace the injured Carl Crawford, and before the end of the night he had one of the best defensive plays of the season, seen in the video. He didn't stop there as he went on to hit two home runs and five RBI the next night, powering the Dodgers to a 9-7 win.
He continued his strong week by hitting his first career grand slam Thursday night against the Braves late in the game. More importantly, the Dodgers are 3-1 since Puig was called up.
He only has four career MLB games under his belt so it would be premature to anoint him the next big thing, but he clearly has the tools to be a special player. At the very least, he has generated some positive publicity for a Dodgers team that has struggled over the first part of this season.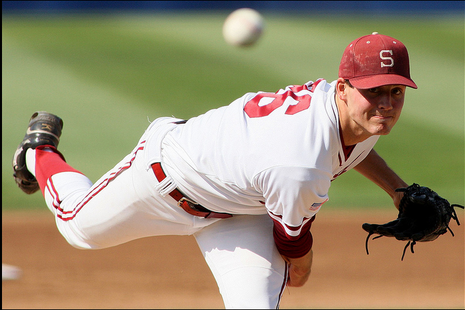 Image Courtesy of Stanford University
It looks like Mark Appel's decision to return to Stanford for his senior season instead of signing with the Pittsburgh Pirates has been validated with the Astros selecting him first overall Thursday night.
The move has paid off in a number of ways for the right-handed pitcher, including financially, as he is expected to sign a contract much larger than what the Pirates could offer last season at the eighth pick.
The Astros have built a foundation with hopefully two future stars with Appel this season and shortstop Carlos Correa in last season's draft that will help get them out of the bottom of the division. Fans of the club still have a few years to wait to see these players, but Houston is putting together a bright future.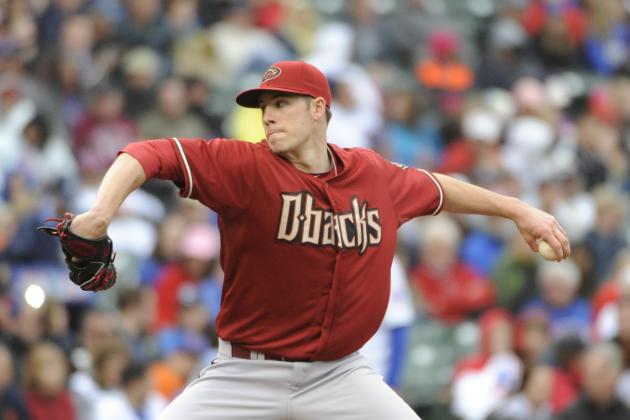 David Banks/Getty Images

Matt Moore was nearly perfect for the first two months of the season, but he got hit around this past week facing the Detroit Tigers. He only was able to make it two innings before giving up six runs, six walks and throwing 86 pitches. The left-handed pitcher is still having a great season, and this start should be an afterthought by the end of the season.
Another lefty who is having a great season is Patrick Corbin, who leads Major League Baseball with nine wins and still has not been on the losing end this year. Corbin has a great ERA of only 2.06 and a WHIP of 1.05. The quest for win No. 10 will not be easy though, as he will face the San Francisco Giants tonight at home.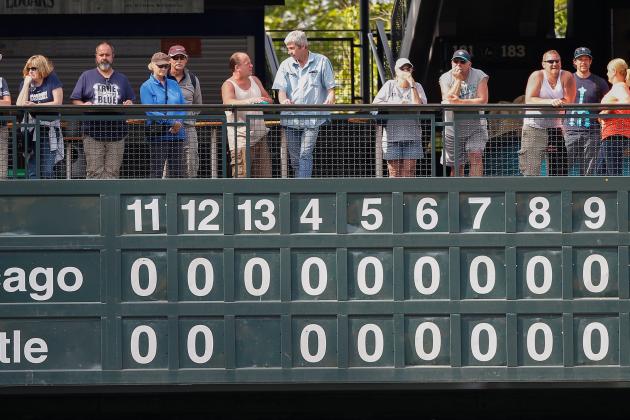 Otto Greule Jr/Getty Images

In one of the crazier games in recent history, the White Sox were able to get by the Mariners after 16 innings of baseball and a final score of 7-5. The game started with no runs scored by either team until the 14th inning, when Chicago exploded for five runs in the top of the inning.
Usually, this would be enough to win a game when teams are playing in extra innings but Seattle, and more importantly Kyle Seager, had different plans. After Chicago got Nick Franklin to fly out, they gave up four straight singles, with the last one by Endy Chavez getting one run across the plate.
After a strikeout by Jason Bay, Kyle Seager was up next and ended up hitting a grand slam that traveled over 400 feet to tie the game back up. The teams ended up playing on until the 16th inning, when the White Sox scored two more runs.
Kevin C. Cox/Getty Images

Since 2007, there has been only one other season that has reached the month of June without a no-hitter thrown. Julio Teheran was this week's pitcher who almost had a no-no, going seven-and-two-thirds innings before giving up a hit against Pittsburgh in a 5-0 win on Wednesday.
At this point last season, there were already three no-hitters including the first in New York Mets history by Johan Santana. The only other season that it has been this long was in 2009 when it didn't happen until mid-July.
There has been numerous close calls with pitchers carrying no-no's into the latter parts of games, so it's hard to believe fans will have to wait much longer.