3 Reasons Why the Pacers Must Re-Sign David West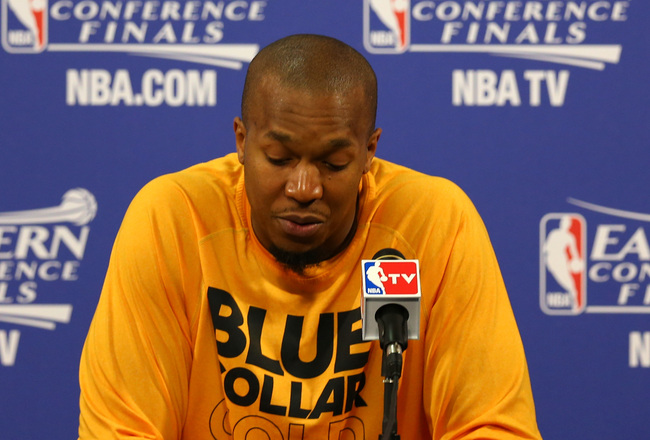 Mike Ehrmann/Getty Images
The Indiana Pacers' season has come to an end after putting up a tough fight with the Miami Heat in a series that ultimately came down to a decisive Game 7.
Paul George has solidified himself as one of the best players in the entire league at just 23 years old, and his ceiling is still far from being reached. There's no doubt in anyone's mind that George will be part of the Pacers' future and will be the organization's top priority going forward.
Then there's David West, an aging veteran who proved that he could still play with the best of them during this season. West will be 33 years old by the time the 2013-14 season starts, and he isn't getting any younger.
West's contract has expired (via Hoops Hype), but he's still a valuable piece to this Pacers team and there aren't many power forwards in the league who are as skilled as West.
Leadership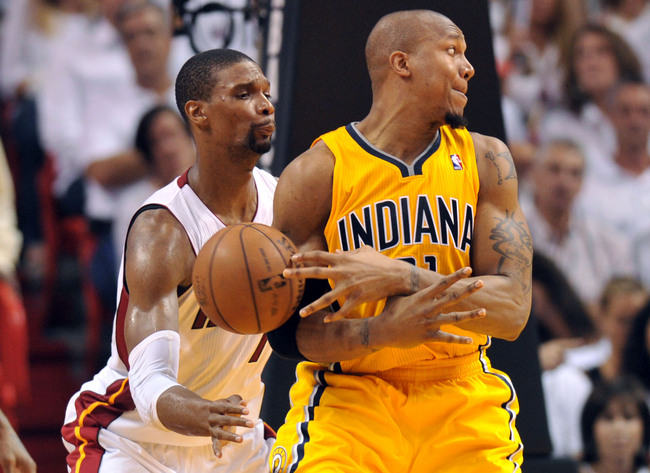 Steve Mitchell-USA TODAY Sports
As Chris Mannix of Sports Illustrated notes, one of the more prominent aspects of West that many coaches and players love is his leadership and voice in the locker room.
When West arrived in Indiana, he not only filled a void at the power forward spot, but he transformed the Pacers into a fierce frontcourt oriented team. The combination of West and an improving Roy Hibbert brought a new identity to a team that didn't have one.
In the season before West arrived, the Pacers made the playoffs as the eighth seed with a group of young players led by Danny Granger, Paul George, Hibbert and Darren Collison. None of them had any playoff experience outside of Granger during his rookie season. West brought his experience and leadership to a team that was struggling to find a sense of direction.
No Other Quality Power Forwards on the Market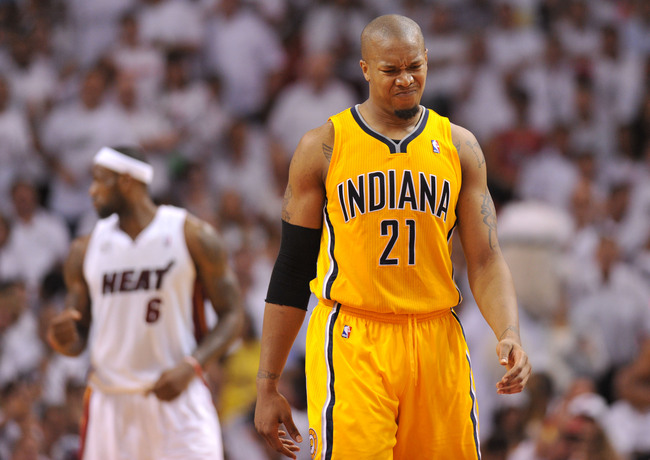 Steve Mitchell-USA TODAY Sports
The number of high-caliber power forwards on the 2013 free-agent market is very small. Other than West, Josh Smith, Paul Millsap and Carl Landry, every other free agent isn't a better fit for this team than West is.
Smith will most likely demand something close to a max deal this offseason and the Pacers will already be struggling with salary-cap problems with George and Hibbert taking up most of the space. Landry would also be a quality addition, as the Pacers would keep their identity as a tough interior-rebounding team, but I'm not sold on him being a starting-caliber power forward for a championship contender.
Millsap is probably the best overall choice, but he's not much of an upgrade over West. Furthermore, West already made the notion that he would prefer to stay with the Pacers during a Game 7 postgame interview a few nights ago.
The demand for quality big men is high every year, so it's great that one of the best power forwards in the league prefers to stay.
Still Has A Lot of Game Left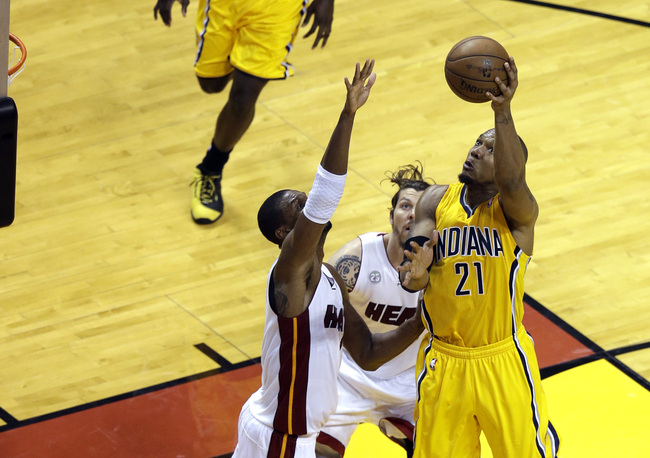 Robert Mayer-USA TODAY Sports
Last season, West returned from an ACL surgery and didn't perform as well as before he went down. He was already 31 years old and recorded his lowest scoring average and minutes-per-game average in six years (12.8 PPG in 29.2 MPG, per Basketball Reference).
However, he was healthy throughout this entire season and bounced back from an average 2011-12 campaign. During the regular season, he recorded 17.1 PPG, 7.7 RPG and 2.9 APG on an efficient 49.8 field-goal percentage.
He also registered a PER of 20.1, which is the second highest of his career and an offensive rating of 110, which is the second highest on the entire Pacers team. The kind of production that West brings to the Pacers will be extremely hard to replace, and not re-signing West will change this team's identity much more than people realize.
Keep Reading

Indiana Pacers: Like this team?