The 12 Worst World Champions Ever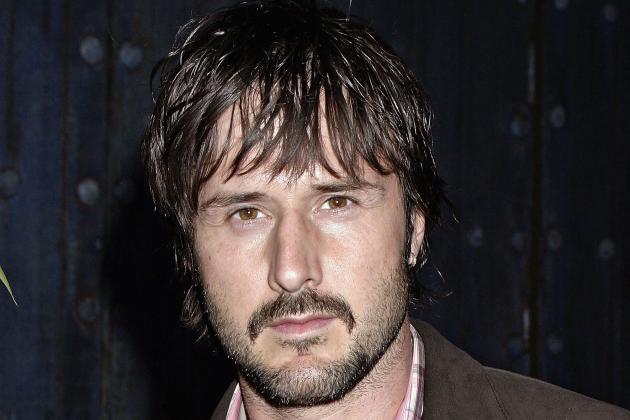 Giulio Marcocchi/Getty Images

Over the past century, there have been many, many world championship titles in professional wrestling. Consequently, there have been literally hundreds of world champions over that time.
Most of these men deserved the belt.
But there were also others who did not.
Here is a look back at the worst world champions in wrestling history.
Begin Slideshow

»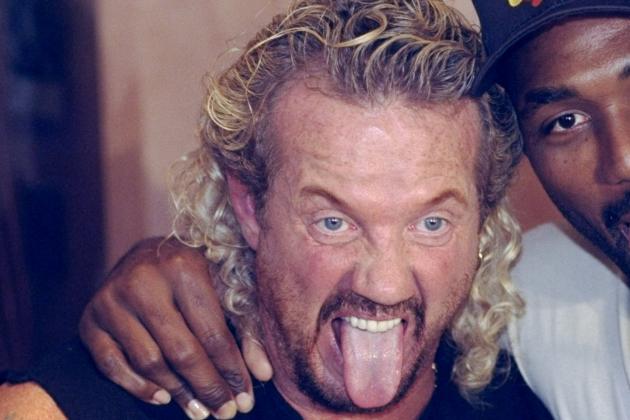 Diamond Dallas Page was first known to the wrestling world as a manager and color commentator in the late 1980s.
In 1991, DDP joined WCW and became the manager of the Fabulous Freebirds. By the end of the year, he joined the roster as an active in-ring competitor.
Over the course of the mid '90s, Page became more popular. He defeated the Renegade for the World Television Title in 1995, feuded with "Macho Man" Randy Savage in 1997 and held the US Title for a good portion of '98.
However, when DDP was finally given the World Heavyweight Title in 1999, he hardly shined as champion. In fact, it was under Page's reign that Nitro's ratings fell below the 4.0-range.
Part of the problem was that, though Diamond Dallas Page had been extremely popular as a face—even being called "the People's Champion" in WCW—he seemingly had little charisma as a heel champion.
Many critics were particularly upset by the booking for the Nitro on April 26, 1999 when Sting defeated DDP for the belt during the early portion of the show, only to have Page win back the belt at the end of the same episode.
Page's reign finally came to an end on May 9, only four weeks after he first won the belt.
DDP did hold the belt once more a year later, but it was only for one day before a new WCW World Heavyweight Champion was crowned in David Arquette.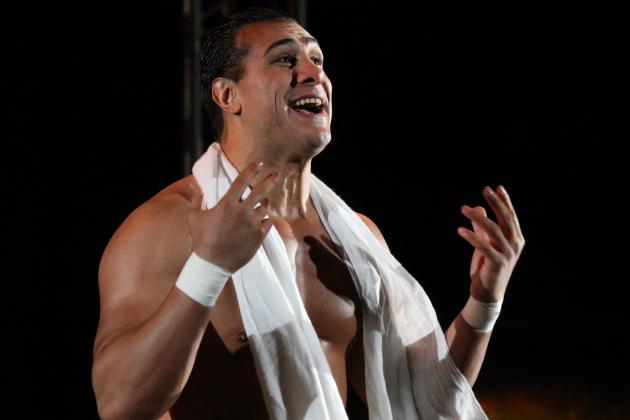 Gallo Images/Getty Images

There is one simple reason why critics resent Alberto Del Rio's WWE Title reigns in 2011: because it was done to diffuse an unpredictable situation.
In the summer of 2011, WWE departed from its normal PG antics to present an interesting storyline where CM Punk trashed the company, won the belt, left and returned.
For several weeks, there were even two WWE Titles. This was finally resolved when Punk defeated John Cena at SummerSlam 2011.
The problem for WWE writers, however, was that CM Punk and John Cena were each being cheered by half of the audience and booed by the other half. While this was an interesting dynamic, it was assuredly too unpredictable.
As such, Alberto del Rio, a stereotypical midcard heel, was thrown into the mix in order to reestablish the status quo.
Immediately following Punk's victory over Cena at SummerSlam, Del Rio "cashed in" his Money in the Bank title shot and won the WWE Title.
Del Rio then proceeded to feud with Cena and Punk on separate terms, making sure there could no longer be any confusion over who was the "good guy" and who was the "bad guy."
While some might be more forgiving of Del Rio's recent World Heavyweight Title reign, the truth is that the man still relies on Ricardo Rodriguez for either heat or pops.
And even still, can anyone forget how loudly East Rutherford fans cheered when the heal Dolph Ziggler defeated the face Del Rio back on April 8?
Nash started out in WCW in the early '90s with a variety of whacky gimmicks including Steel, Oz and Vinnie Vegas.
In 1993, Nash joined the World Wrestling Federation and became Diesel, originally Shawn Michaels' bodyguard.
After defeating Razor Ramon (a.k.a. Scott Hall) for the Intercontinental Title and winning the WWF Tag Team Titles with Shawn Michaels, Diesel was given the WWF Title in a match where he used only one maneuver against the veteran Bob Backlund.
Remarkably, Diesel reigned as WWF Champion for nearly one year, even successfully defending the belt against HBK at WrestleMania XI—widely considered the worst WrestleMania of all time.
In '96, Nash returned to WCW and helped found the highly-popular New World Order stable.
At Starrcade 1998, Nash booked himself to finally end Bill Goldberg's highly-publicized undefeated streak, at the same time also winning the WCW World Heavyweight Title. Nash dropped the belt two weeks later to Hollywood Hogan in the "Fingerpoke of Doom" incident that many critics believe was largely responsible for WCW's downfall in 1999.
Of course, Nash reigned a second time in '99 after defeating DDP. This stint featured the confusing Hummer angle, a mystery that went unsolved for most of the following year.
At a Thunder taping on January 25, 2000, Nash awarded himself the title in the role of WCW Commissioner, after stripping the belt from Sid Vicious, who had won the belt the night before. Only hours later, at the same Thunder taping, Nash lost the belt back to Sid.
In May of 2000, Nash won the WCW Title again at a WCW Thunder taping after he beat Jeff Jarrett for the belt. Jarrett had himself been awarded the championship after WCW Champion Ric Flair collapsed at the prior Thunder taping. Nash then proceeded to hand the belt back to Flair on the following Nitro, only to have Flair lose the belt later in the show to Jarrett.
Nash's final championship reign came during August and September of 2000, as WCW was in its final death throes.
Like most large wrestling companies in their early days, TNA used to recognize the NWA World Heavyweight Championship as their main title.
At Genesis 2006, Sting lost the NWA Title to Abyss via disqualification—at the time, the title could change hands as a result of a DQ.
Abyss held the belt for nearly two months, but not much of his reign was memorable.
In the six-and-a-half years since Abyss' stint as champ, "The Monster" has not held any other world title, in TNA or otherwise.
John "Bradshaw" Layfield was never anything special.
After a ridiculous stint with Barry Windham as The New Blackjacks—rehashing a cowboy gimmick from the '70s—the man found a niche for himself as a member of the Acolytes tag team in the Undertaker's giant Ministry of Darkness stable.
After the Ministry fell apart, the Acolytes became the Acolyte Protection Agency (APA), which in truth relied heavily on the premise of "Hey, look at what the Acolytes are doing now."
In 2002, the APA split, and Bradshaw fell back on his old cowboy gimmick. However, the gimmick failed, and APA reunited the following year.
In 2004, the APA split for a second time. Now Bradshaw made a clear heel-turn and tweaked his cowboy gimmick to have more of a "Dallas" angle.
JBL's nine-month reign as WWE Champion was undoubtedly a low-point for WWE. Besides JBL's reign ending that of the late, great Eddie Guerrero's, it also directly proceeded John Cena's first reign with that belt, which also lasted nine solid months.
Furthermore, JBL's stint as WWE Champion occurred during a time that many longtime fans from the Attitude Era finally began tuning out. At least part of the responsibility for that has to fall on Layfield, not to mention the bookers who pushed him so hard.
Since then, JBL has also proved himself an insufferable jackass outside of wrestling by appearing as some kind of supposed business expert on the Fox Business Channel, as well as making laughable commercials for his MamaJuana Energy drink that supposedly boosts sexuality: "It's a lifestyle!"
In the mid-1960s, Mad Dog Vachon was the heel AWA World Heavyweight Champion.
During this time, Vachon dropped the belt for short periods to various fan favorites.
One such flavor-of-the-month was Mighty Igor Vodic.
Mighty Igor's one and only world championship reign came during the week of May 15-22, 1965.
Though Might Igor continued wrestling for years, proving that he was a solid mid-carder, he never again rose to the main event level.
Bruno Sammartino had been World Wide Wrestling Federation for most of the 1960s.
But by 1971, Vince McMahon Sr. had decided that he wanted Pedro Morales to be the new WWWF Champion.
Only there was one problem: Both Sammartino and Morales were "good guys."
As such, Sammartino lost the belt to Ivan Koloff. Three weeks later, Koloff dropped the belt to Morales.
Nearly two years later, McMahon decided that he wanted the belt back on Sammartino. Once again, he couldn't have Pedro and Bruno face each other, so he had Morales lose the belt to Stan "The Man" Stasiak on December 1, 1973.
Stasiak reportedly didn't even know that he was going to win the belt that night, and he only remained champion for nine days before losing to Sammartino.
As such, Stasiak is probably the most often-forgotten WWE Champion of all time. In fact, once he retired from the ring in the 1980s, he became a mall cop.
Unfortunately, Stan's son had a similar fate: After a couple of years of success in the WWF and WCW, the 15-time WWE Hardcore Champion Shawn Stasiak (a.k.a. Meat) became a chiropractor.
In July 2007, World Heavyweight Champion Edge had to give up his title belt after a chest injury.
As such, a 20-man battle royal was held to crown a new champ. The winner of the bout: the Great Khali.
Though Khali's size did make him a believable champion, his lack of both charisma and in-ring ability caused many observers to groan.
And while Khali did hold the belt for nearly two months, there is much to be said for the fact that Khali's '07 world title run was the only championship reign that the man has ever had with any belt in any company ever.
Truth be told, Vince McMahon may have deserved to win the title once.
After all, he was a pretty built guy a few years back, he's a great performer, and he is responsible for building the industry into what it is today.
The problem, however, lies in the fact that Vince McMahon is actually a two-time world champion.
Not only did Vince pin his son-in-law, Triple H, for the WWE Title in 1999, he also pinned Bobby Lashley for the ECW Title in 2007. He then proceeded to remain ECW Champion for over a month.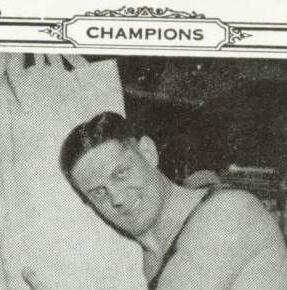 www.onlineworldofwrestling.com
Wayne Munn had first made a name for himself as a college football star. After World War I, Munn tried to break into boxing, only to find that he didn't have the jaw for it.
In the mid-1920s, Munn decided that he wanted to become a professional wrestler.
At the time, the so-called "Gold Dust Trio" of Billy Sandow, Toots Mondt and World Heavyweight Champion Ed "Strangler" Lewis were turning wrestling from sport into sports entertainment.
As such, the promoters decided that they would have Lewis drop his title to Munn, causing a sensation. Since Lewis could legitimately out-wrestle Munn, he would be able to take back the belt at any time.
During Munn's reign in 1925, the Gold Dust Trio trusted Polish wrestler Stanislaus Zbyszko to "do the job" against Munn and make him look good.
This didn't happen, however, as Zbyszko decided to defeat Munn and become the World Heavyweight Champion himself.
While many of today's wrestlers may resemble Munn insofar as they are more actors than grapplers, Munn's lack of experience at the time made him a completely out-of-place in a world of legitimate athletes.
Munn's three-month reign as World Heavyweight Champion also embodied pretty much the entirety of the man's wrestling career.
But maybe there are still some Wayne Munns in the 21st Century.
In April of 2000, WCW was being "rebooted" in hopes of saving the company.
At the time, Eric Bischoff and Vince Russo returned to the company together to form the New Blood—a stable of younger wrestlers who took on WCW's established stars known as the Millionaire's Club.
As such, Jeff Jarrett became the first WCW World Heavyweight Champion of the New Blood era. One week later, however, Jarrett was beaten by Millionaire's Club member Diamond Dallas Page.
The following night at a taping of WCW Thunder in Syracuse, the New Blood announced that Page would defend the belt. But he would do this in a tag team match where the winner would become the World Heavyweight Champion.
Thus, Page's tag team partner, "Ready to Rumble" star David Arquette, won the world championship at the taping by pinning Jarrett's tag team partner, Eric Bischoff.
By September of 2000, Vince Russo had spent nearly a year revamping World Championship Wrestling.
He proved that he was not done, however, until Nitro on September 25, 2000 when he booked himself for a World Heavyweight Title match against Booker T in Uniondale, NY.
Since this was a cage match, Russo ended up winning the belt when he was speared through the side of the cage by Bill Goldberg.
Though Russo was wearing a helmet, he ended up with a concussion from the spot, causing him to forfeit the title one week later.
Not long thereafter, Russo took a leave of absence from WCW.
In March of 2001, the company—which years prior threatened to put Vince McMahon out of business—was finally purchased by the World Wrestling Federation for a mere $4 million.