10 Incoming Freshmen with Biggest Shoes to Fill in 2013 College Football Season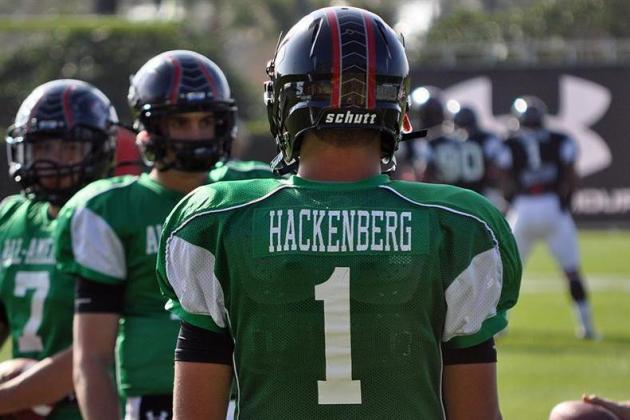 247Sports
Incoming freshmen have much to go through when they first arrive on campus. From getting settled into their dorms, setting their academic schedules, getting comfortable with the playbook and fighting homesickness, incoming freshmen have a long adjustment checklist.
For some true freshmen this season, they can add "fill big shoes" to their to do list. Florida has a legacy recruit who is expected to help replace a 1,000-yard rusher while Michigan is bringing in a running back it needs to help replace Denard Robinson's rushing production.
Tennessee lost two outstanding receivers, and a big receiver prospect who chose the Volunteers over North Carolina is expected to immediately post big numbers. Auburn will be hoping two young pass-rushers can replace the production of a good defensive end it lost to the NFL.
Player evaluations are based on review of tape at Scout.com, Rivals, 247Sports & ESPNU.

Begin Slideshow

»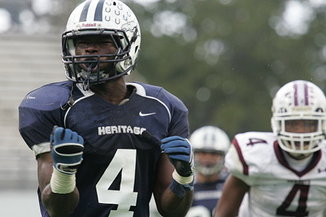 247Sports
Notre Dame will be without both Theo Riddick and Cierre Wood, as its top two rushers are gone. Riddick ran for 917 yards in 2012 while Wood added 742, and the duo combined for nine touchdowns.
Bryant, who is 5'10" and 205 pounds, is a college-ready running back coming to South Bend. Bryant's strength, quickness and instincts will be counted on to make up some of the production Notre Dame will be losing in its rushing attack.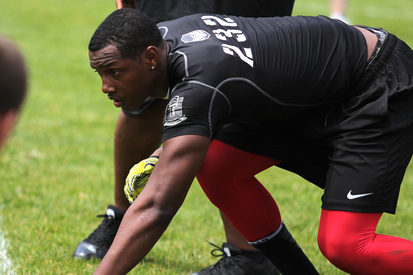 247Sports
Charlton isn't filling any particular player's shoes, but he makes this list because he is in dire need in Ann Arbor.
Last season, linebacker Jake Ryan led Michigan with 4.5 sacks, and he is fighting a knee injury. Wolverines head coach Brady Hoke needs a pass-rusher to step up, and Charlton is being counted on to be that guy.
The 6'6", 249-pounder has the potential to help menace passers right away in the Big House.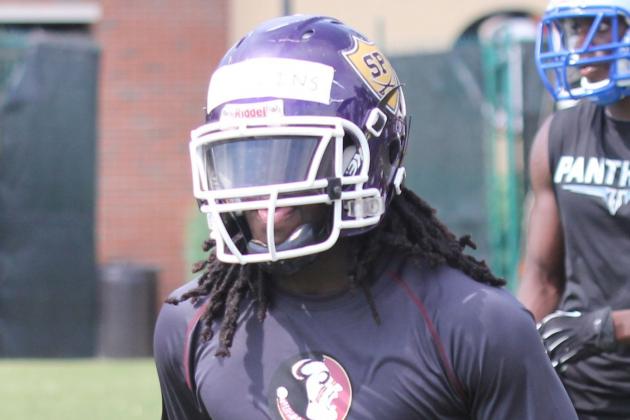 247Sports
Arkansas, whidh is under new management with Bret Bielema at the helm, will have to replace its top two running backs in Knile Davis and Dennis Johnson.
Young runner Jonathan Williams had 45 carries in 2012, but Davis and Johnson combined for 249. Alex Collins is headed to Fayetteville, and Bielema is counting on the Florida native to form a tandem with Williams to fill in for the production the Hogs lost in Davis and Williams.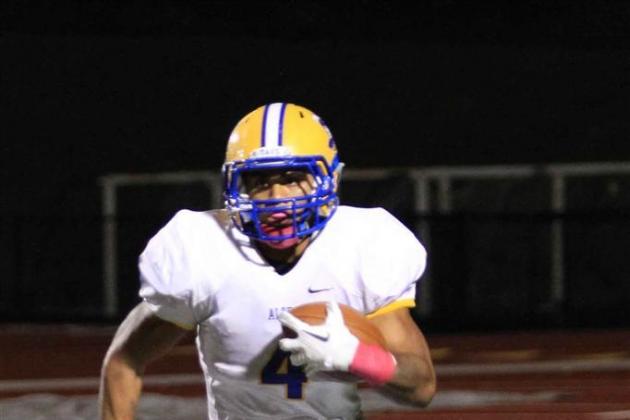 247Sports
Perhaps the fastest incoming freshman recruit in the nation, Tyner will be welcomed with open arms in Eugene. De'Anthony Thomas lost his running mate in Kenjon Barner, so the Black Momba (as he spells it) is looking for someone help him.
Byron Marshall is on the roster, but Tyner coud be the guy who fills Barner's old role. The 6'0", 220-pound runner has fantastic speed and enough size to be the inside runner for Mark Helfrich.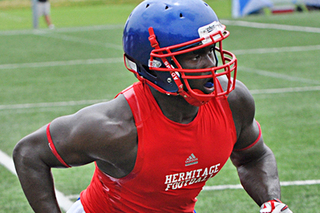 247Sports
Fitzgerald Toussaint returns for Big Blue and should be the No. 1 running back to open the season. However, last year, Denard Robinson was Michigan's leading rusher at 1,266 yards and seven TDs.
Toussaint had only 514 yards in 2012, so Michigan offensive coordinator Al Borges is going to have to use a second back to make up for Robinson's lost production. Enter 6'0", 230-pound tank Derrick Green, who will come to Michigan to help Toussaint in the Wolverines running game.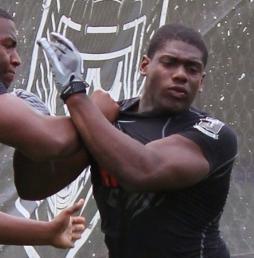 247Sports
Dee Ford led Auburn with 6.5 sacks last season, and although he is back on The Plains, fellow rushing mate Corey Lemonier is gone.
Lemonier, who is now with the San Franscisco 49ers, totaled 34 tackles and 5.5 sacks in 2012. So not only must the Tigers learn a new defensive scheme under new coordinator Ellis Johnson, but they must also replace perhaps the heart and soul of their defense in Lemonier.
Lawson and Daniel will definitely be counted on to produce as freshmen.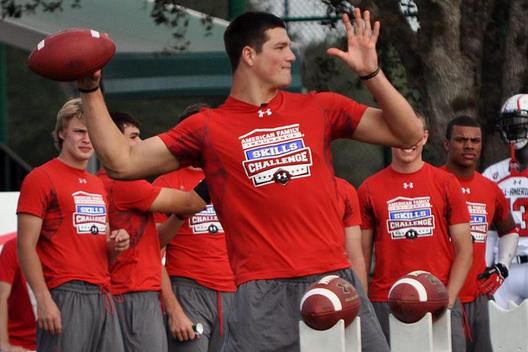 247Sports
In his final season in Happy Valley, Matt McGloin tossed for more than 3,200 yards and 24 TDs. Head coach Bill O'Brien will now look to replace his former quarterback, and it will not be with Steven Bench, who bolted for South Florida.
Hackenberg is the future of Penn State football and will be the main high note for the Nittany Lions while they go through a dark time.
Not only does the young signal caller have to deal with people calling him a savior in Happy Valley, but should he win the starting job, he will also have to immediately replace a productive player in McGloin.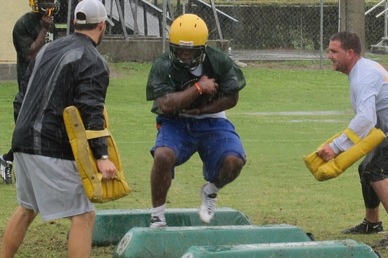 247Sports
Mike Gillislee ran for 1,152 yards and 10 TDs in 2012, which was tops among running backs in Gainesville. However, he is now with the Miami Dolphins.
Matt Jones was the second-leading running back with 278 yards and three TDs. The big and physical runner is back in 2013, but he will share carries with the wonder freshman Taylor.
Taylor's father, Fred, played for the Gators in the 1990s, and Kelvin also has a lot of hype surrounding him. So Taylor will have the pressure of following his father's legacy, living up to his own hype and making up for Gillislee's production...all as a true freshman.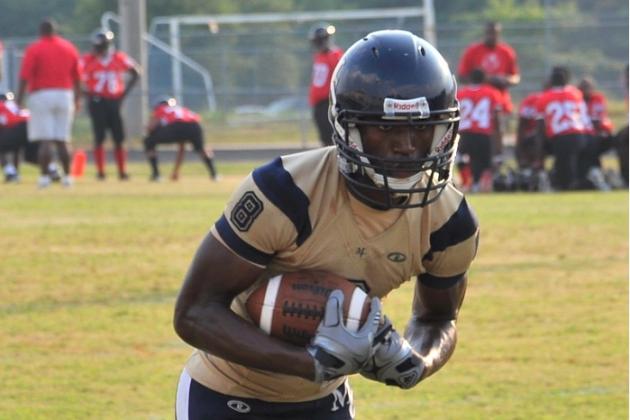 247Sports
Tennessee must replace its top four leaders in receptions from a year ago, including Justin Hunter and Cordarrelle Patterson, who combined for 119 catches.
Patterson was a first-round pick to the Minnesota Vikings, while Hunter was taken by the Tennessee Titans in the second frame.
Butch Jones is looking for playmakers at the receiving position, and he needs them to produce immediately. North is the top incoming freshman for the Vols, and the 6'3", 210-pounder is a potentially dynamic receiver.
He will be depended on to immediately fill the shoes of Patterson and Hunter.
Edwin Weathersby is the College Football Recruiting Analyst for Bleacher Report. He has worked in scouting/player personnel departments for three professional football teams, including the New York Giants and Cleveland Browns.