Chris Perez is having a rough couple of weeks. After being put on the disabled list in late May, the Cleveland Indians closer has been arrested and charged with a misdemeanor for possession of a controlled substance.
Perez and his wife have pleaded not guilty to the charges, per the Associated Press. The pleas also include a request that a court date for June 19 be dropped.
Connor Kiesel of NewsNet5.com has the latest:
Indians pitcher Chris Perez and his wife Melanie have been charged with misdemeanor Possession of Controlled Substance after a search warrant was served Tuesday.

Police said the evidence examined from a package delivered to their home contained marijuana weighing 163.9 grams.

The two were served the complaints Thursday afternoon and released on personal bond.
Scott Taylor of 19 Action News has more on Perez:
Indians Chris Perez according to Police Report told investigators that the suspected weed was his and for his personal use.

— Scott Taylor (@ScottTaylor19) June 7, 2013
Indians Chris Perez criminal court charge. He will be arraigned on misdemeanor charge on June 19th. pic.twitter.com/6TtVOMIJVt

— Scott Taylor (@ScottTaylor19) June 7, 2013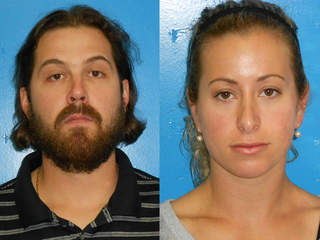 Perez's attorney released a statement Friday morning in wake of the recent developments, courtesy of MLB.com's Jordan Bastian.
'My clients Chris and Melanie Perez are facing low-level misdemeanor possession charges,' [Terry] Gilbert wrote. 'These are accusations only. We want to remind people, especially the media, that they have not been found guilty of any crime. They will be entering not guilty pleas. We ask that people not rush to judgment. We are confident of a favorable outcome.'

'In the meantime, Chris and Melanie ask that their family's privacy be respected. Chris is eager to return his focus to his team and his family.'
Indians general manager Chris Antonetti released a statement following today's developments, according to 19 Action News:
'Clearly, we take these matters seriously and are disappointed whenever there is any negative attention brought to the Indians organization or one of our players. We understand and respect that there is an ongoing legal process that we will allow to evolve.'
It remains to be seen if the team or Major League Baseball will issue any type of punishment for the latest developments with Perez.
The Rocky River Police Department confirmed the initial report of an investigation into a suspicious package delivered to the Perez home, per beat reporter Nick Camino:
Rocky River police confirm no arrest was made and no charges have been filed against #Indians closer Chris Perez.

— Nick Camino (@CaminoTribe) June 5, 2013
Antonetti and manager Terry Francona commented on the developing story earlier this week, via Zack Meisel of MLB.com:
Indians GM Chris Antonetti: "We have talked with Chris and are currently in the process of gathering additional information."

— Zack Meisel (@ZackMeisel) June 5, 2013
Terry Francona: "I can't say anything. I've talked to CP. We are still looking into getting more information."

— Zack Meisel (@ZackMeisel) June 5, 2013
Meanwhile, Camino has more information about the investigation:
According to sources #Indians closer Chris Perez received a significant amount of marijuana delivered to his house.

— Nick Camino (@CaminoTribe) June 5, 2013
Perez has suffered through an up-and-down 2013 season. He's earned two wins and six saves on the year, but has also blown two saves and posted a relatively high ERA (4.32) and WHIP (1.50). Before hitting the disabled list, he had given up seven runs in his past three outings.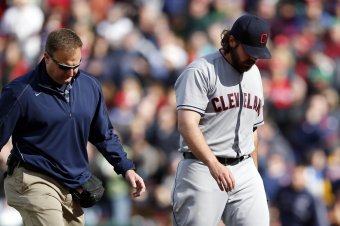 Greg M. Cooper-USA TODAY Sports
While Perez has 75 saves in the past two seasons and been named to the All-Star team in both of those years, he also blew eight saves in that time. In other words, though he is firmly entrenched in his closer role with the Tribe, he has been far from perfect.
Much like Perez, the Indians have hit a rough patch of late. The team has lost four in a row and 12 of its last 16 games and just added All-Star shortstop Asdrubal Cabrera to the DL as well.
Now, the team can add the distraction of Perez's pending drug investigation to its growing list of woes.