5 Still Unsigned Free Agents Dallas Cowboys Should Contact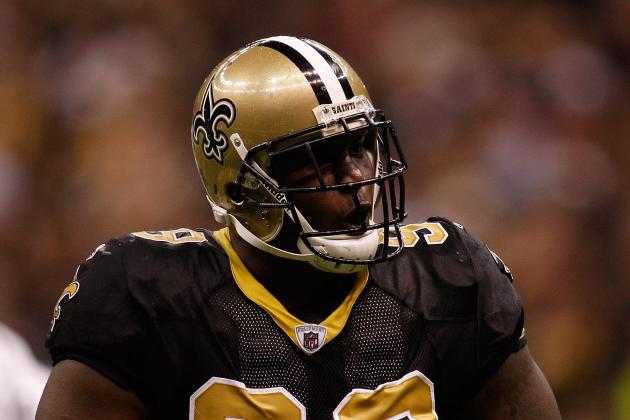 Chris Graythen/Getty Images

NFL free agency kicked off months ago, and the top names available are long gone.
But now that we're in the month of June, all NFL teams will be looking to cash in on the ''summer-sale'' on free-agent veterans who still don't have a home.
Obviously the Dallas Cowboys have done very little this offseason where spending money is concerned—they simply don't have much to work with. Well into free agency and also following the NFL draft, there are still a few positions that the Cowboys could afford to address provided the dollars are there.
As the price tag of available veterans is much lower than it was, it's possible that America's Team might be able to squeeze in one of the following players.
Following are five players, based primarily on cost and need, that Dallas could consider negotiating with. In an offseason that has some players and agents suspicious of elements of collusion amongst NFL owners, there is still some players available that in most other years would likely have been grabbed up by now.
Tackle Eric Winston does not make this list simply because he's likely to be too pricey for the Cowboys, even following the pay cut agreed upon by current right tackle Doug Free. But other players to follow generally represent nothing more than short-term, cheap rentals more than they would seem to be long-term answers.
A lack of space beneath the salary cap likely makes any of these moves strictly fantasy. But if Dallas creates some room as training camp approaches, any of these players could offer something positive.
Begin Slideshow

»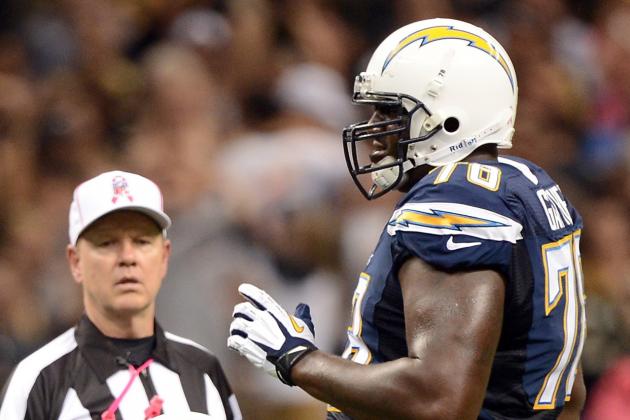 Harry How/Getty Images

It's important to remember that just because Free took a pay cut it doesn't mean that he's necessarily a better player than he was before. In fact, the evidence points to the contrary.
I'm one of the few that seems to think that Free could have a better 2013 campaign than he did last season. This will be his second straight year back at right tackle following two years at left tackle before that.
But if I'm wrong, then Dallas should have a stronger backup plan than Jermy Parnell or others on the roster now .
Jared Gaither has created mixed reviews during his somewhat brief NFL career. He's sustained numerous injuries and obviously left the San Diego Chargers franchise with a lousy taste in its mouth last spring.
But Gaither, at least as a backup tackle, would represent much in the way of insurance should Free not be successful—and what if left tackle Tyron Smith goes down? Right now it appears that Free is Simth's understudy at quarterback Tony Romo's blindside.
Injury issues aside, I think you can win a few football games with Gaither, a massive and talented player when healthy and motivated.
This is not to suggest that Dallas should offer a multi-year contract to Gaither. I'm thinking just one year for nowhere near the money that San Diego blew just over a year ago.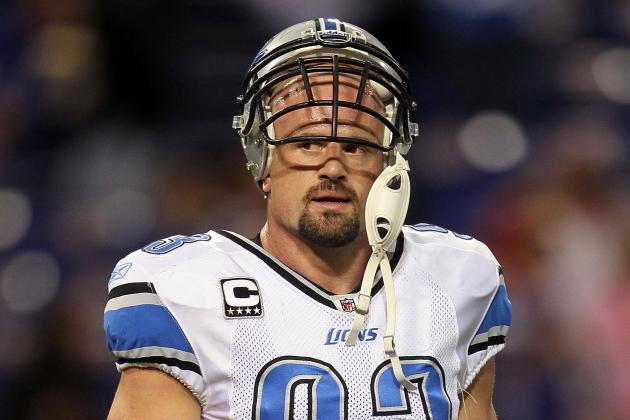 Jeff Gross/Getty Images

It's suspected that former Detroit Lions pass-rusher Kyle Vanden Bosch will retire given that there's no interest in his services throughout the NFL.
Might be good to try to talk him out of that, if possible.
New defensive coordinator Monte Kiffin is installing his version of the 4-3 defensive scheme, a significant and welcomed change following eight pathetic years in the old 3-4 thing. But along with change often comes questions and the Cowboys have plenty concerning the defensive line.
Yes, perennial sack leader DeMarcus Ware will transition just fine from outside linebacker to end. Maybe the same is true for outside linebacker Anthony Spencer, who just reached double-digit sacks for the first time in his career in 2012.
Maybe the collection of former linebackers and defensive tackles currently slated to play defensive end will provide what Dallas needs at the position, although it might be nice to have some insurance.
At 6'4'' and over 275 pounds, Vanden Bosch is a classic 4-3 pass rusher who would provide both solid depth at a position that looks a little lean and also a situational pass-rushing threat.
You can't have enough guys who can get to the quarterback. While I'm all in favor of Dallas playing a number of younger players, like Kyle Wilber, at end, it would be comforting to see just one guy on the roster who has played this position in the Cowboys' new alignment at a high level.
Vanden Bosch had eight sacks in 2011 and has 58 quarterback takedowns for his career.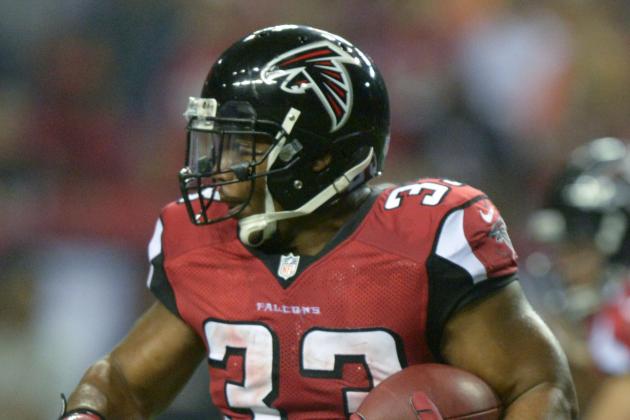 Kirby Lee-USA TODAY Sports

Running backs beyond the age of 30 are known to be on the decline. Such is the case for former Atlanta Falcons running back Michael Turner. At 31 years old and following several successful seasons in Atlanta, Turner has no home in the NFL.
The Cowboys don't appear to have major holes at running back, but there certainly are concerns.
The injury history of starting running back DeMarco Murray is well documented and it doesn't really require a thorough breakdown. Murray has recently stated that, despite already being held out of organized team activities this summer, he plans to play in all 16 regular-season games this year.
This could be much easier said than done.
Dallas chose Oklahoma State running back Joseph Randle in the fifth round of the 2013 NFL draft as an insurance policy and possible successor to Murray. But let's remember that Randle is wearing a cast on his right hand at this time and he'll be limited until training camp.
What if either Murray or Randle end up missing time this season?
The Cowboys might survive a temporary absence from either runner, but what if both have issues?
Turner holds Atlanta franchise records for career rushing touchdowns and also most rushing touchdowns in a season. He could represent that powerful goal-line rusher that Dallas lacks right now. Turner can also carry the rock numerous times per game, and this ability might be needed this coming season.
A long-term solution Turner is certainly not, but for a year he would nice to have on the roster as an experienced and capable runner that the Cowboys are still trying to identify.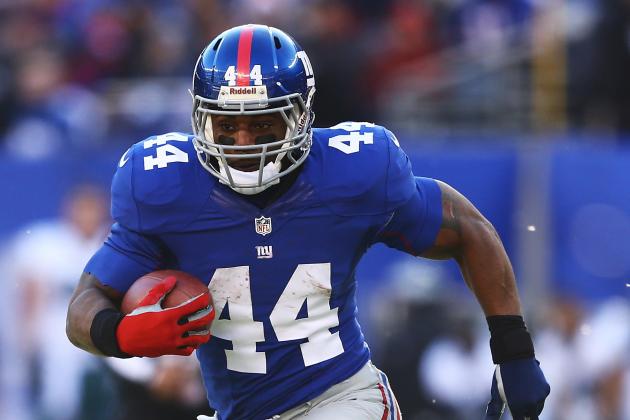 Al Bello/Getty Images

As I mentioned before, runners beyond 30 years old are generally looking back at their best years.
How about one who's 27 years old—and still has no home in the NFL?
Ahmad Bradshaw has seen a decline in his productivity over the last two seasons primarily due to injuries. Otherwise, he's among the better running backs in the league who should still have some good years left in the NFL if he can stay healthy.
Unlike Turner, Bradshaw could offer a longer contribution in the league, even if it's not in Dallas.
Like Turner, Bradshaw has shared the backfield with other runners for parts of his career and this is primarily why his statistics aren't higher. But 35 total touchdowns over his six years in the league are nothing to scoff at. His 5,319 all-purpose yards may not seem like the kind of history that's an urgent necessity for the Cowboys—but he's still rushed for over 1,000 yards in a season two more times than anybody else on the Dallas roster at this time.
I realize that younger running backs are the way to go in the NFL—and if they're not still young they need to be special in order to stay in the league.
Bradshaw is really neither, although I wouldn't call him old, at least by running back standards. He's simply a player who could bring some depth and possibly some contributions in an offense that seems likely to be needing a running back who can carry the load at some point in 2013.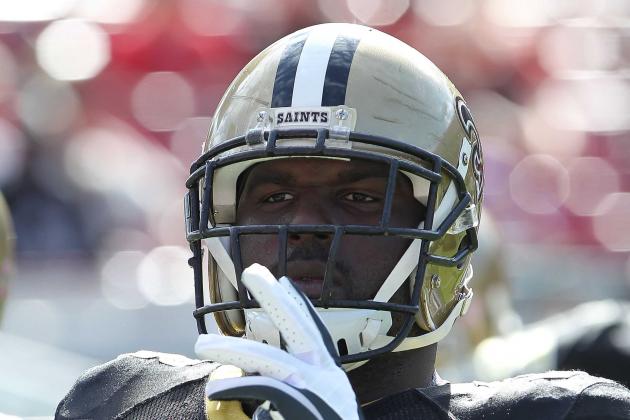 Kim Klement-USA TODAY Sports

Former USC defensive linemen Sedrick Ellis is categorized as a bust according some, but I'm not sure I agree with that just yet.
Nothing about the defensive culture of New Orleans, the franchise that drafted the former Trojan, can be considered very good. The Saints kind of remind me, over the last several seasons, of the NFC's version of the Indianapolis Colts under Peyton Manning: Lots of points from the offense but nothing too scary on defense.
It's not like the Saints even had a pass-rusher as good as Dwight Freeney while Ellis was there.
Ellis is the only player on this list that might be worth a multi-year contract. He's also the only player listed here that's a former first-round pick as the seventh overall selection in the 2008 NFL draft.
What's interesting is that USC had to actually purchase 200-pound dumbbells to accomodate its former defensive line enforcer. Ellis was capable of bench pressing 500 pounds, at least back then, and he performed 42 reps on the bench press (225 pounds) at his pro day in Southern California.
Sometimes players just don't fall into the right system coming out of college, and it's important to remember that football is a team game that requires that players feed off of each other.
Who in New Orleans has Ellis been surrounded by?
Jonathan Vilma?
Darren Sharper?
Well, there's more talent in Dallas that could possibly ignite a player like Ellis, who certainly wouldn't be counted on to be the face of the defense. Even if he didn't start for the Cowboys, he could certainly be a contributor within a defensive tackle rotation which already includes the likes of Jay Ratliff, Jason Hatcher, Sean Lissemore and others.
Frankly, I like the idea of giving Ellis a shot much more than recently signed Anthony Hargrove, another former Saints defensive linemen that was suspended as a result of the ''Bountygate'' scandal in New Orleans. Hargrove has also been suspended for substance abuse, probably the biggest flag of all.
While Ellis might not have generated much interest early this offseason, that's beginning to change now.