5 Unsigned Free Agents the Green Bay Packers Should Contact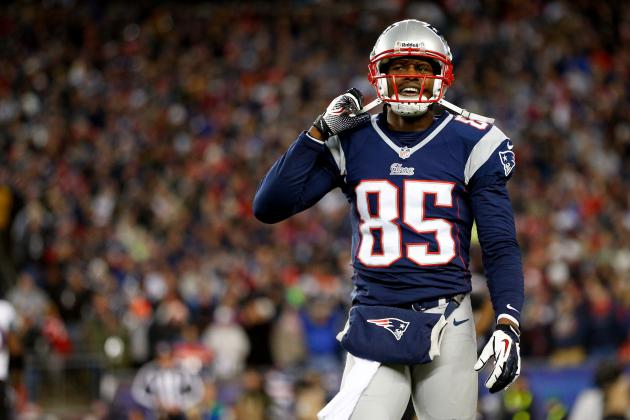 Jim Rogash/Getty Images

The Green Bay Packers didn't do much when free agency opened in March (as usual), but that doesn't mean they shouldn't consider adding more players to their roster.
As a team who builds primarily through the draft, Green Bay rarely makes a move in free agency. It's an approach that has served the Packers well under general manager Ted Thompson and they won't be altering their methods anytime soon. Green Bay has been in Super Bowl contention the past few seasons, and even if fans want to see the Packers sign a big name, it's not likely to happen.
At this point in the offseason, the free agent pool is generally dried up, but this year there are a lot of talented players that are still unsigned. Green Bay did a decent job of addressing many roster holes in the draft in April, but that doesn't mean they shouldn't kick the tires on some free agents.
The Packers still have a need at safety and linebacker, and could still use another receiver and potentially a new backup quarterback.
Here are five players that Green Bay should at least look at. Thompson shouldn't necessarily run out and sign these guys, but a look is warranted.
Begin Slideshow

»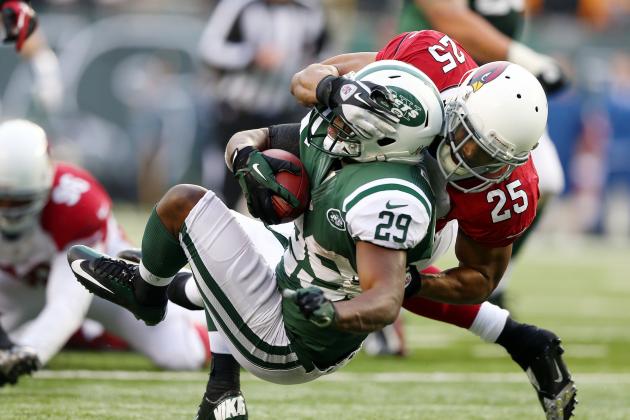 Elsa/Getty Images

The Packers surprised many when they didn't draft a defensive back until the later rounds. They seem content to go into the season with Morgan Burnett, Jerron McMillian and M.D. Jennings.
Green Bay still would be wise to add another veteran, and they should at the very least take a look at Kerry Rhodes. Rhodes was a budding superstar in 2008, but after he was traded by the New York Jets to the Arizona Cardinals in 2010, he saw his performance drop a bit. He missed most of the 2011 season with a broken foot and was released by the Cardinals following the 2012 season.
Rhodes is not quite the playmaker Charles Woodson was, but he's stout enough at the position and could greatly improve the Packers' safeties. At 30-years old, he still has a lot of good football in him, and since he has remained unsigned for so long, Thompson could get him relatively cheap.
He may not make the splash Woodson did when he signed with Green Bay in 2006, but Rhodes would give a needed boost to the safety position for the Packers.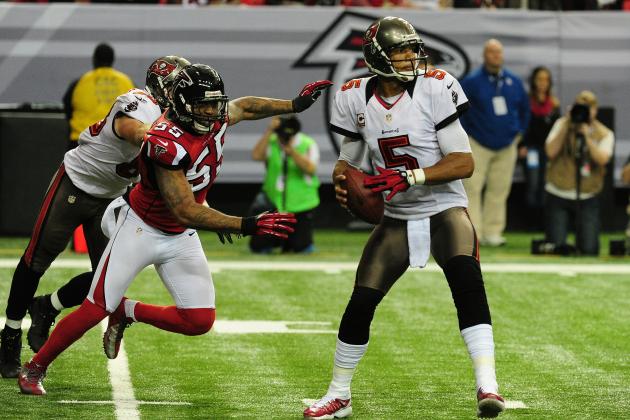 Scott Cunningham/Getty Images

The Packers raised some eyebrows by having defensive end Mike Neal take some snaps at outside linebacker during OTAs, so it's clear Green Bay thinks it still needs to improve at the position.
John Abraham is 35 and may be too old for the Packers to consider signing him, but with 10 sacks last season, he can still bring a lot to the Green Bay defense. With Nick Perry and Desmond Bishop returning from season-ending injuries, depth may be the name of the game here. Clay Matthews can't do it all by himself, and adding a veteran like Abraham could ease the pressure on him.
Making a move like this makes much more sense than trying someone like Neal (who has some injury history) at a position he's largely unfamiliar with. It's better for the Packers to roll the dice with a proven veteran than to take a shot in the dark with Neal.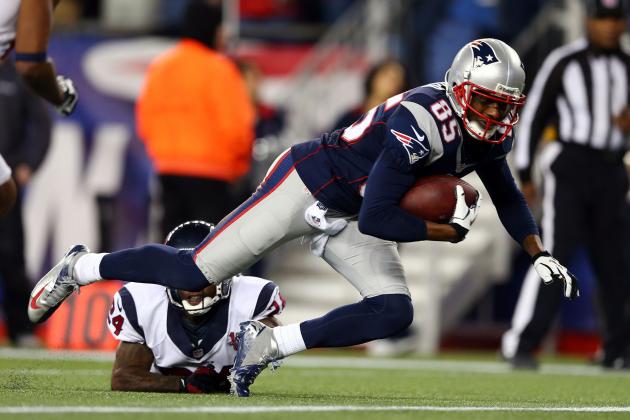 Elsa/Getty Images

Green Bay remains relatively deep at the wide receiver position despite the offseason departures of Greg Jennings and Donald Driver. With an increased focus on the running game, it seems the Packers may not be as pass-happy in 2013 as they have been in the past.
Though Green Bay already has Jordy Nelson, Randall Cobb and James Jones, it should still bring on one more wide receiver. Even if the Packers have a more balanced offensive attack, coach Mike McCarthy likes to run multiple receiver formations, which makes even the number four receiver on the team vital.
Could someone like Jarrett Boykin emerge and take the job? Sure. Green Bay could also bring in someone like Brandon Lloyd. Lloyd has been a bit of a journeyman, having been on six NFL teams since he was drafted in 2003, but he's seen some resurgence as of late. He was a budding superstar with the Denver Broncos before he was traded to the Rams, and he spent 2012 with the Patriots.
Lloyd had 911 yards and four touchdowns in an offense with Tom Brady that features its tight ends more than its receivers. Think of what he could do with Aaron Rodgers throwing him the ball.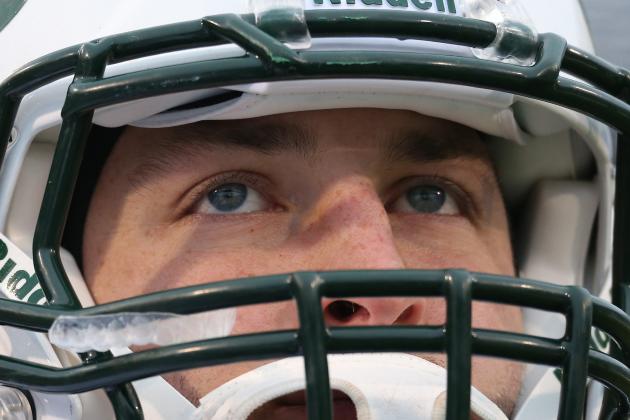 Tom Szczerbowski/Getty Images

Before you start ripping this idea to shreds in the comments, listen to why this would be a good move.
If there is one coach in the NFL who can fix Tim Tebow's game and just maybe turn him into a legitimate NFL quarterback, it's Mike McCarthy. If there's one team that can shelter Tebow from the circus he invites, it's the Green Bay Packers. If there's one city where he will be left alone and not be the center of fan attention, it's Green Bay.
It's unlikely to happen, but the Packers would be perfect for Tebow. Thompson can sign him on the cheap, have McCarthy improve his game while he also watches Rodgers, show him off in the preseason either this year or next and then trade him for a draft pick that Thompson covets.
McCarthy will never run a Wildcat offense, but he has a fertile enough offensive mind that he could find use for Tebow if he's not on the practice squad.
It's so crazy it might just work.
Jim Rogash/Getty Images

Is it possible Nick Barnett could end his career with the same team that drafted him?
The Packers need help at linebacker (as was mentioned earlier), but Barnett would definitely be more of a depth signing than Abraham. In fact, Barnett may be more likely to be signed in-season by a team with injury problems at the position. Judging by recent history, that team could very well be Green Bay.
Barnett ,of course, was part of the Super Bowl team photo flap that occurred during the Packers' 2010 run to the Super Bowl XLV title, and that may have burned a bridge with the team. That said, Barnett already knows the Packers' 3-4 defense and could step right in if he was called upon.
It would be a storybook ending for Barnett, who has suffered through two years of losing with the Buffalo Bills. Keep an eye on him if the injury bug once again bites the Packers when the regular season is underway.