Predicting the Major MLS, World Cup and International Fixtures This Weekend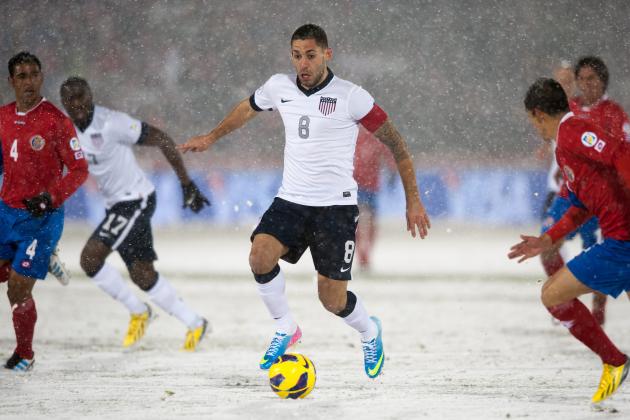 Dustin Bradford/Getty Images

The domestic football season might have come to an end, but that doesn't mean for a minute that there's a shortage of high-profile games to watch for this weekend.
In fact, with the 2014 World Cup drawing closer with every passing week, there's a strong argument to be made that the qualifying matches and international friendlies scheduled for this weekend have even more importance than some of the club games we witnessed during the season.
UEFA, CONMEBOL and CONCACAF qualifying groups all have key matches scheduled for this weekend, but which teams are going to emerge victorious?
Read on to find out.
Begin Slideshow

»
Doug Pensinger/Getty Images

| Date | Start time | Venue |
| --- | --- | --- |
| Saturday, June 8, 2013 | 8:30 p.m. ET | Toyota Park, Illinois |
We kick off our action with the best that the MLS has to offer, and there's a particularly interesting fixture scheduled this weekend between Chicago and Portland.
The Timbers will go into this one as the favorites—having lost just once all season and not in their last eight games—but the home side will be more than competitive in this one. The Fire easily accounted for last-placed DC United at home last weekend and held Real Salt Lake to a 1-1 draw away from home in the week before that—showing that their current form could well challenge the Timbers here.
It's also important to keep in mind the away form of Portland this season.
The Timbers haven't been beaten yet on the road, but they have only scored two wins from their seven away games. And given that the Fire have won three of their last four home games, that could well present some problems for the Western Conference contenders.
I think Portland will have enough to get the job done, but don't rule out Chicago at home here—especially if they can get to the half-time interval with a clean sheet.
Prediction: Chicago Fire 0, Portland Timbers 1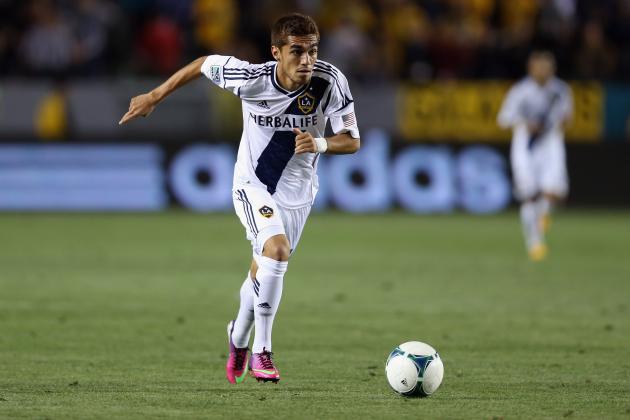 Jeff Gross/Getty Images

| Date | Start time | Venue |
| --- | --- | --- |
| Saturday, June 8, 2013 | 9:30 p.m. ET | Rio Tinto Stadium, Utah |
The last time the Los Angeles Galaxy went into an MLS match without some of their stars (who were off on international duty), they were dispatched 5-0 by a rampant New England Revolution team at home. So could a similar fate await them this weekend when they travel to Utah sans their big-name players again?
Real Salt Lake scored an impressive 3-0 home wins over San Jose in their last MLS fixture and will be looking to extend their strong home form this weekend.
They currently hold a four-point lead over the Galaxy in the Western Conference and will be desperate to try and close the bridge on FC Dallas at the top of the table.
And this weekend should seem like the perfect opportunity.
The Galaxy are not in a good way—losing four of their past six—and will struggle without their big stars once more. Which, away from home, won't lead to any success.
Prediction: Real Salt Lake 2, Los Angeles Galaxy 0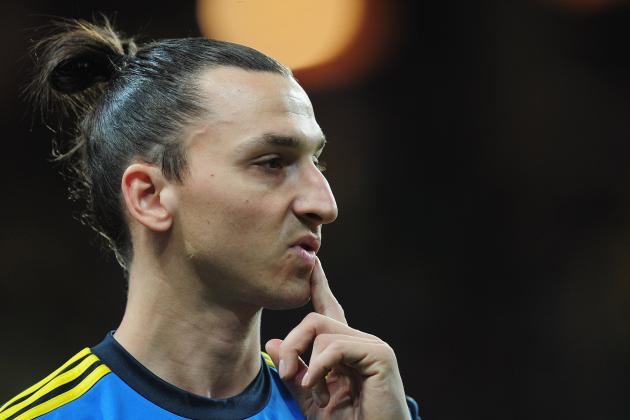 Jamie McDonald/Getty Images

| Date | Start time | Venue |
| --- | --- | --- |
| Friday, June 7, 2013 | 2:45 p.m. ET | Ernst Happel Stadion |
We change over to some of the best World Cup qualifying matches this weekend—the first of which being a very intriguing matchup between Austria and Sweden.
Both in Group C, the pair are battling it out for second spot in the group behind Germany (16 points), with Sweden (8 points) holding a slim lead over Austria (7 points). However, with Austria playing at home and proving to be more than competent in attack, they could well jump their opponents for second place here.
The key, it seems, will be as to how Austria attack in this one.
Behind Germany, Austria have the best attacking record in the group stages thus far with 13 goals. However, Sweden's defense has conceded just five goals in their four games—four of which came in their incredible comeback draw against Germany late last year.
If Austria can find the back of the net here, they should have enough defensively to hold out Zlatan Ibrahimovic and the Swedish attack from scoring themselves.
Which, in turn, should be enough to get them the win in this one.
Prediction: Austria 2, Sweden 0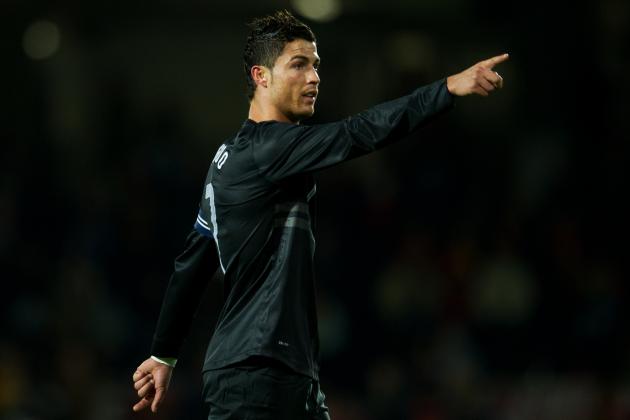 Jasper Juinen/Getty Images

| Date | Start time | Venue |
| --- | --- | --- |
| Friday, June 7, 2013 | 3:45 p.m. ET | Estadio Da Luz |
Cristiano Ronaldo's Portugal might have started their World Cup qualifying campaign in dire fashion, with some terrible results both at home and on the road. With a strong run of form lately, however, Portugal are within one point of the lead in Group F—something that they could take over with a win over Russia.
Which is much easier said than done.
Russia are a perfect 4-0 in qualifying and haven't even conceded a goal against them so far. They have only played the one game away from home—with this easily being their biggest test of the qualification process—but they have been tremendously strong throughout their four games so far.
The battle of midfield will be key here, with both sides possessing great counterattacking ability that could be utilized by quick ball-playing in the middle.
I think Portugal, at home, should do that better and will finally put a blemish on Russia's perfect start to World Cup qualification. Russia cannot be underestimated, and I think they'll score some big goals here, but I just can't see them having enough to edge Portugal in front of their home fans.
Bold, but I think the goals will flow here as Portugal steal the win.
Prediction: Portugal 3, Russia 2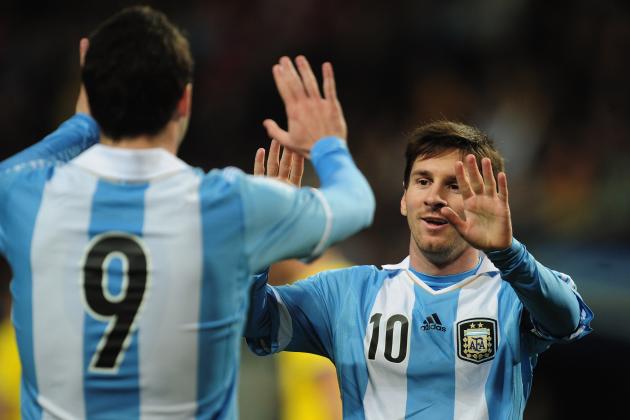 Jamie McDonald/Getty Images

| Date | Start time | Venue |
| --- | --- | --- |
| Friday, June 7, 2013 | 6:05 p.m. ET | Antonio Vespucio Liberti |
Both Argentina and Colombia will line up for their World Cup qualifying fixture with a slew of attacking options to choose from. Names like Radamel Falcao, James Rodriguez, Carlos Tevez, Sergio Aguero and of course, Lionel Messi, could all potentially take the field in this one.
So who's going to emerge in this South American showdown?
At home, you'd have to think Argentina will be very tough to beat. They've only had one game without a win out of their six qualifying fixtures so far, and boast the best for-and-against out of any CONMEBOL team. However, it's worth noting that Colombia have been very impressive as well (second best goal-differential and a 3-0-2 record away from home), so they'll still be a huge threat here.
But at home, it will be all Argentina.
Messi's involvement will be a key factor and will no doubt affect the goals tally for Argentina here. But, even if he doesn't play, they should be able to get the job done.
Prediction: Argentina 2, Colombia 1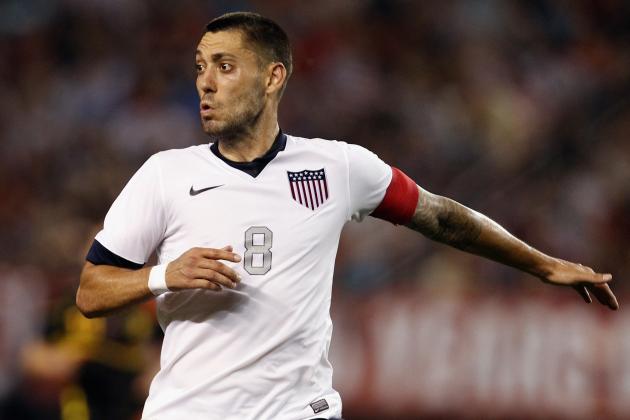 Matt Sullivan/Getty Images

| Date | Start time | Venue |
| --- | --- | --- |
| Friday, June 7, 2013 | 9:30 p.m. ET | Independence Park |
United States will come into their CONCACAF qualifying match against Jamaica as the heavy favorites, and for good reason. Jamaica haven't won in their four qualifying games thus far and are coming up against an American team that disposed of Germany 4-3 in their recent friendly.
However, the USMNT must still be very wary of the home side in this one.
Last time they took on Jamaica at Independence Park (late 2012), it was the home side who emerged with the win in hand. Moreover, they've proved to be a constant threat on set pieces throughout the year to date and could well trouble the United States from dead-ball situations once more on Friday night.
The USMNT are the stronger team and should be able to control midfield—leading them to dominate the attacking chances and most likely find the back of the net.
But it certainly won't be as easy as many expect for Jurgen Klinsmann's side.
Prediction: Jamaica 0, United States 1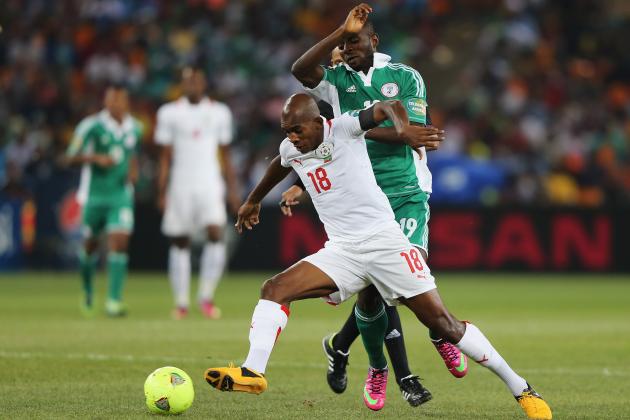 Ian Walton/Getty Images

| Date | Start time | Venue |
| --- | --- | --- |
| Sunday, June 9, 2013 | 7:00 a.m. ET | Stade General Seyni Kountche |
Niger against Burkina Faso won't have appeared on many people's radar as a must-watch World Cup qualifier this weekend. However, given the strong rivalry and history between these two clubs (as well as the importance of this game), it should turn out to be very fascinating and intriguing matchup.
In addition to dominating at the Africa Cup of Nations earlier in the year, Burkina Faso picked up a huge 4-0 win over Niger when they squared off a few months back.
They'll likely therefore go into this one as the favorites, but again, that's no guarantee for success. Their last away game to Niger ended in a scoreless draw, and given the recent political problems between these two nations, there's a certain rivalry and growing tension that should make this a very close match.
Burkina Faso have the attacking firepower, but they can bring themselves undone also due to their lack of discipline. And if that happens, this one could go either way.
I think Niger will try and unsettle the Stallions early, but even with that taking place, Burkina Faso should have enough going forward to get the better of the home side here.
Prediction: Niger 1, Burkina Faso 2
Laurence Griffiths/Getty Images

| Date | Start time | Venue |
| --- | --- | --- |
| Sunday, June 9, 2013 | 3:00 p.m. ET | Arena do Gremio |
It might be a friendly fixture, but Brazil's match against France on Sunday will be anything but an unimportant affair. Both sides will be looking to measure themselves against a potential 2014 World Cup contender and make sure that they're on the right path for the illustrious competition—meaning that neither will want to lose this match and put themselves under unwanted pressure.
Especially not the home side, who, after a surprise 2-2 draw with England, are under great pressure to deliver on expectations and prove their contender status.
France won't be an easy beat; they proved against Spain earlier in the year that they can threaten even the most disciplined teams on the counterattack and are very strong in their back four. Even against the midfield mastery that Brazil will likely employ.
At home—and coming off a shock result—you'd have to think that Brazil will bounce back here. However, with Luiz Scolari reportedly not changing his team at all from that 2-2 draw, France may very well threaten the South American powerhouse as well. They could very easily find the back of the net here, which in turn, may lead to another disappointing result for the home team.
I'd say a late goal for France splits the points once more, as the pressure continues to grow on Brazil to find their form and dominance ahead of the 2014 World Cup.
Prediction: Brazil 1, France 1
Hit me up on Twitter for more sports goodness: Follow @dantalintyre