9 Coaches Who Recruit with the Most Confidence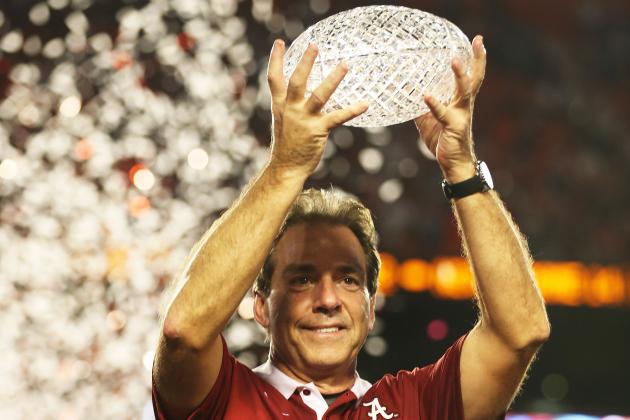 Streeter Lecka/Getty Images

A key aspect in a coach's recruiting pitch to a prospect is his confidence. Should recruits suspect any hint of doubt or uncertainty when speaking with a coach, they will fail to believe in the coach's program and will look at other schools.
Coaches get their confidence from conviction in their vision and through their past results. This list features a coach who has turned a popular program around, another who has a vision to play SEC-style football in the Big Ten and of course the hottest coach in the game today.
An emerging recruiting power will find its coach on this list, and there will be some surprises as to which coaches did not make the cut.
Begin Slideshow

»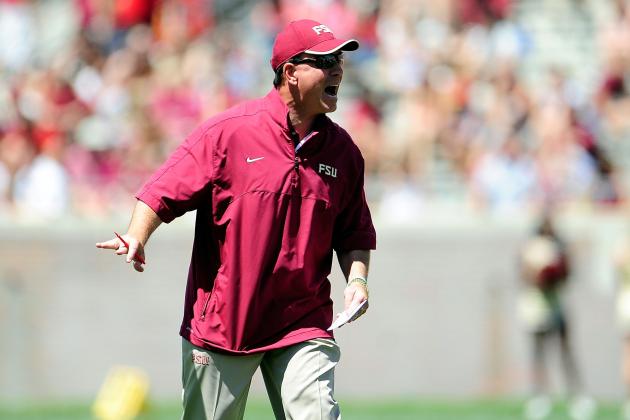 Stacy Revere/Getty Images

Jimbo Fisher's confidence mainly derives from his results. Since he has been the head coach at Florida State, Fisher has landed a top-10 every year.
The Seminoles were not as dominant during the final seasons under former coach Bobby Bowden. Fisher has re-energized FSU, proving that when he goes after a prospect, he usually gets his man.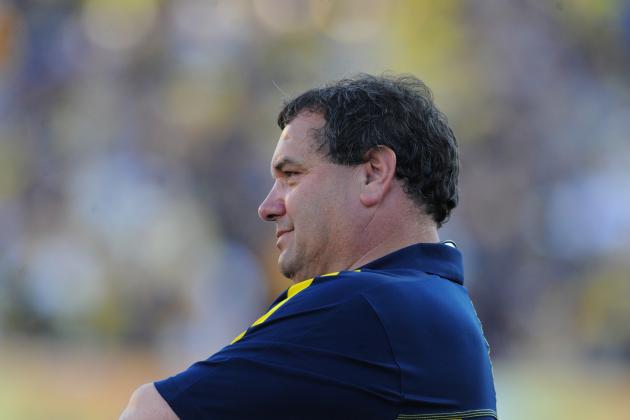 Al Messerschmidt/Getty Images

Brady Hoke was not high on Michigan's list when it fired Rich Rodriguez, but he has shown he was the best man for the job. Some recruiting questions surrounded Hoke when he was hired, but he has put them to bed.
After scoring a top-25 class in 2011, the Wolverines' head coach has pulled in consecutive top-10 recruiting groups. There is no reason for Hoke to be timid when attacking the recruiting trail.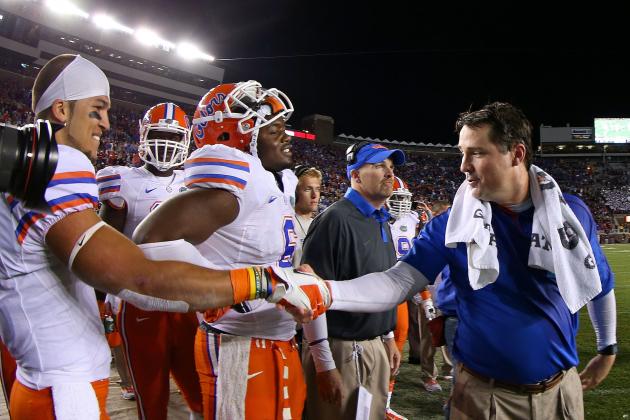 Mike Ehrmann/Getty Images

People in Gainesville can be confident in their head coach's recruiting prowess, as big results have come from Will Muschamp.
Since becoming the lead Gator in 2011, Muschamp's worst recruiting finish is No. 11 in 2011. He routinely has Florida in contention for the No. 1 class and does not strike out too often when going hard after a recruit.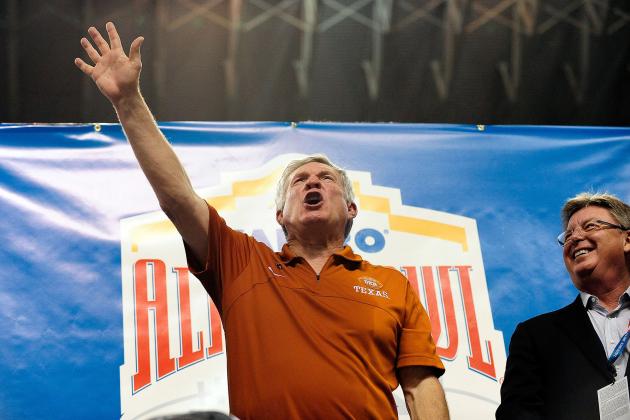 Stacy Revere/Getty Images

Since 2000, Mack Brown has signed a remarkable eight top-10 recruiting classes. He can recruit confidently because he is in charge of the most prominent program in a vastly talented state.
Many high school football players in Texas dream of playing for Brown and the Longhorns. He revolutionized recruiting with junior days and early offers, forcing his peers to adapt to his approach.
Many argue that Brown has made Texas' recruiting into a science.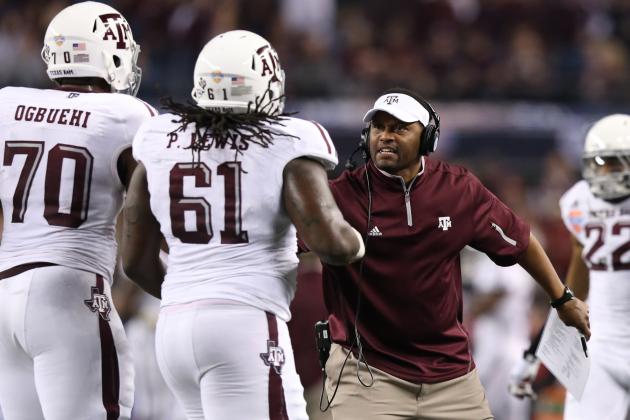 USA TODAY Sports

The biggest threat to Mack Brown's monopoly over Lone Star State recruiting is not Bob Stoops of Oklahoma but rather Kevin Sumlin of Texas A&M.
The Aggies signed a class of more than 30 prospects last year and have hauled in consecutive top-25 classes. According to 247Sports, Sumlin currently has the best class in the country.
Texas A&M is the new "sexy" school in recruiting, thanks to its high-octane offense, redesigned uniforms, location and passionate fanbase.
It also does not hurt to be a member of the SEC.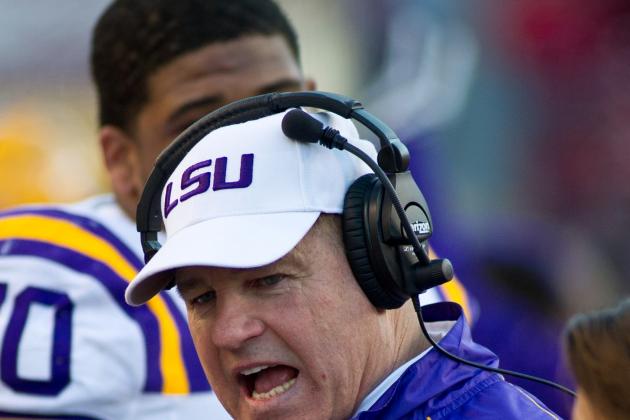 USA TODAY Sports

Les Miles has a personal confidence that draws in recruits. He is a charming guy who is approachable and personable to everyone he encounters in the business.
Aside from being a naturally confident recruiter and coach, Miles has the track record to validate his feelings. LSU is a juggernaut program that commands respect on the field and recruiting trail.
The Tigers routinely sign top-10 classes and land many elite recruits. Miles does not have much to worry about when he chooses to recruit a player.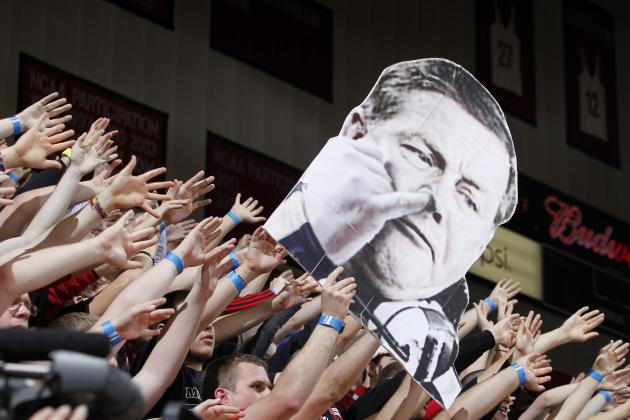 Joe Robbins/Getty Images

Since arriving in South Bend in 2010, all four of Brian Kelly's recruiting classes have landed in the top-25 rankings. Within those four hauls, two have been inside the top 10.
With the Irish coming off a season where they made it to the BCS title game, Kelly can sell the chance to play big-time football while receiving a terrific degree to prospects.
So far, it has worked, and the results will only improve moving forward for Notre Dame.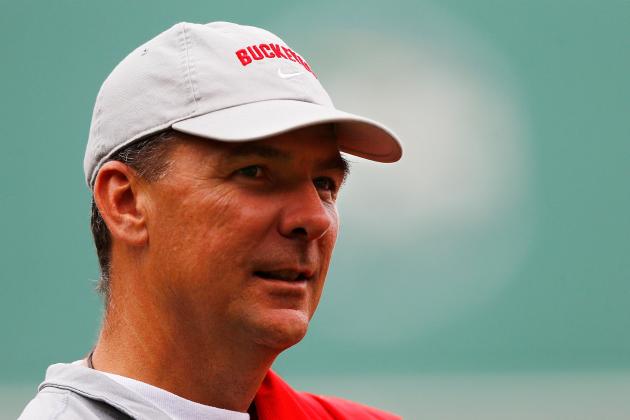 Jared Wickerham/Getty Images

Urban Meyer recruits with so much passion that an argument can be made that he enjoys recruiting more than coaching. He has a great staff, but Meyer still is the best recruiter at Ohio State.
His confidence stems from his experience recruiting in the ultra-competitive SEC. Meyer got the job done at the biggest stage in college football and landed several top-ranked classes.
Since taking over in Columbus during the late portion of the 2012 cycle, he has brought two top-five classes, per 247Sports.
Confidence on the recruiting trail is not a problem for Meyer.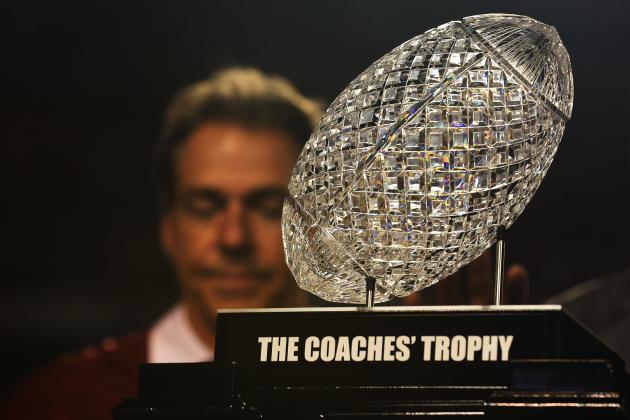 Streeter Lecka/Getty Images

Saban recruits with confidence because he is at the point now where he can practically drafts recruits. Alabama is such a dominant program that it has given birth to the "committable" and "uncommittable" offer.
The Tide extend scholarships to top recruits, but recruits can't commit to Alabama until Saban validates their offer. This is a main reason why quarterback prospect David Cornwell has not yet committed to play in Tuscaloosa.
With Alabama owning three out of the past four BCS titles and recruits viewing Saban as their conduit to the NFL, he can pick and choose which recruits he wants rather than recruit them.
Edwin Weathersby is the College Football Recruiting Analyst for Bleacher Report. He has worked in scouting/player personnel departments for three professional football teams, including the New York Giants and Cleveland Browns.