With Game 7 of the NBA Eastern Conference finals airing at the same time as Monday night's Raw, the WWE needed to put on a compelling episode in order to compete.
As such, and with Payback suddenly on the horizon, the company brought out its big guns.
Stephanie and Vince McMahon made their way into the ring and the storyline for the first time in a while. The Shield took on Team Hell No and Randy Orton for yet another epic match. Daniel Bryan, arguably the company's most electrifying in-ring superstar, proved once again to be on another level. Finally, John Cena and Curtis Axel met for a rematch, this time in a no-disqualification battle.
Let's take a look at how all of the thrilling action played out from Hartford.
Quick Results
Stephanie McMahon and Vince McMahon announce Triple H will not wrestle
The Shield defeats Team Hell No and Randy Orton
The Usos defeat The Prime Time Players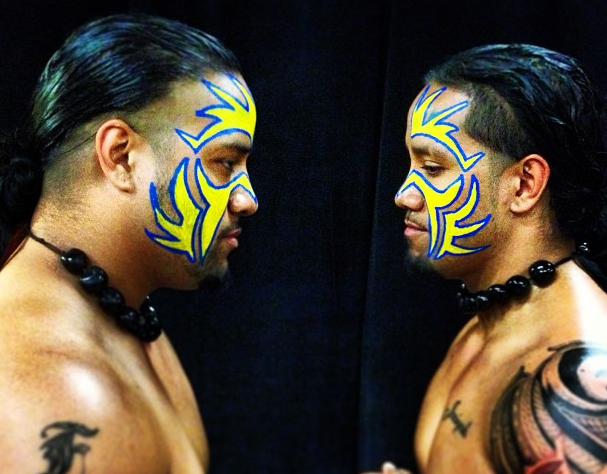 Alberto Del Rio defeats Big E Langston
Sheamus defeats Cody Rhodes. Afterwards, Sheamus slaps Damien Sandow
See the magic trick I just played on the Mad Magician Sandow? My fist disappeared into the side of his head. #Raw

— Sheamus (@WWESheamus) June 4, 2013
The Great Khali defeats Fandango when Fandango leaves the ring
The Miz defeats Intercontinental champion Wade Barrett after Fandango distracted with his dancing
Chris Jericho and Paul Heyman sign the contract for Jericho vs. CM Punk at Payback
Kaitlyn, Cameron and Naomi defeat The Bella Twins and AJ Lee
Daniel Bryan defeats Ryback via disqualification
How would you grade this Raw overall?
Curtis Axel defeats John Cena via countout
John Cena vs. Curtis Axel Rematch
Cena, who came out to save Bryan from Ryback's table destruction, took on up-and-coming Curtis Axel in a no-disqualification match.
While it was a rematch from last week's Raw, the stipulation at least had interest piquing.
Unfortunately, the ending was predictable and unsatisfying, as Ryback came out and sent Cena through a table, resulting in yet another countout win for Axel.
Ryback comes out & screws Cena. Axel wins by count-out. I think I've seen this before, wait Last week... #Raw

— Team John Cena™ (@OfficialCenafan) June 4, 2013
This was all the WWE could really do. It's intent on getting Axel over, and with Cena serving as the champion, there's no way either wrestler could afford to be pinned and lose momentum heading into Payback.
Still, it would be nice to see Axel, who once again showed promise inside the ring, wrestle some other opponents during this push instead of continually winning via countout or beating Sin Cara.
Are they planning on putting Curtis Axel against anyone else besides John Cena and Sin Cara? Just curious. #Raw

— :) (@wtfpaigey) June 4, 2013
Despite the disappointing finish, it will still be intriguing to watch where the WWE takes each wrestler from here with Payback just under two weeks away.
Daniel Bryan Does Double Duty
Team Hell No (along with Randy Orton this time) once again took on The Shield, and unlike with Alberto Del Rio and Big E Langston, who faced off for the fifth time in a matter of weeks, the wrestling world continues to welcome every rematch:
Ambrose beats Bryan. It's a similar ending, but the matches.....I really don't care. SO GOOD DAMMIT. GIVE ME MORE! #wwe #raw

— WrestlingNewsSource (@WNSource) June 4, 2013
That Del Rio/Big E match was completely and utterly pointless. This lazy booking is so pathetic. 5th time in 3 weeks they fight. #WWE #RAW

— James C ⚓ (@BeTheArchetype) June 4, 2013
The difference between the two weekly matches was once again apparent on Monday night, with The Shield showcasing a lot of impressive offense and having the crowd enthralled for most of the 17-minute match.
But the man with the beard received the biggest pop, flying around the ring, injecting energy into the entire arena and even getting a mammoth compliment from a WWE legend in the process:
Despite losing the match, @WWEDanielBryan was OUT OF THIS WORLD in the ring on #RAW tonight. Thus far, he's my pick for @WWE MVP in 2013.

— Mick Foley (@realmickfoley) June 4, 2013
Bryan undoubtedly deserves a push to singles action, and fortunately, judging by the rest of the show, it appears that's only inevitable.
After the match, he was shown screaming at Kane and Orton, claiming they view him as the weak link and that he needs to prove himself. Later, he ran into the monster Ryback and set up an intriguing match with Mr. Feed Me More.
The match eventually ended when Ryback put him through a table, but not before Bryan put on an absolute show for the second time in one night. The best part of the match came when he delivered several dropkicks and then went to the top turnbuckle for a flying headbutt from across the complete opposite side of the ring.
Unsurprisingly, he had the crowd—and pretty much the rest of the world—in an absolute frenzy:
I may be the best in the world at what I do, but @WWEDanielBryan is the best performer in the entire business right now. #muchrespect @wwe

— Chris Jericho (@IAmJericho) June 4, 2013
When @WWEDanielBryan can make Ryback restholds interesting you know he's the best in the business #RAWTonight

— WWE Creative Humor (@WWECreative_ish) June 4, 2013
There was worry about how this match would play out considering Bryan, who is as over as it gets with the crowd, was taking on a wrestler the WWE can't let lose right now, but this was ideal for everyone involved.