Stock Up, Stock Down: Minnesota's Top 10 Prospects for Week of May 27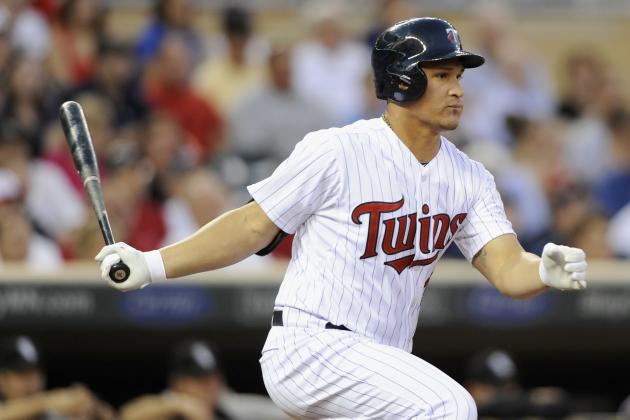 Hannah Foslien/Getty Images

It is time once again for your farm stock report. Corn is up today… oh, wrong farm. Corn is actually up today if you were wondering.
Growing up in the farm country of Minnesota obviously had no effect on me whatsoever.
It really is time to look at the farm system of your, currently third place, Minnesota Twins.
Just a couple things to keep in mind before we begin:
The top 10 prospects for the Twins are based on MLB.com's list of the top 20 prospects per team.
Max Kepler and J.T. Chargois are in the top 10, but rookie league play has not begun yet. Once rookie play begins, so will the inclusion of Kepler and Chargois.
All of the stats seen in this article are from the respective players' profile page on MILB.com and current as noon on Monday.
Without further ado, let's go kick it in the sticks.
Begin Slideshow

»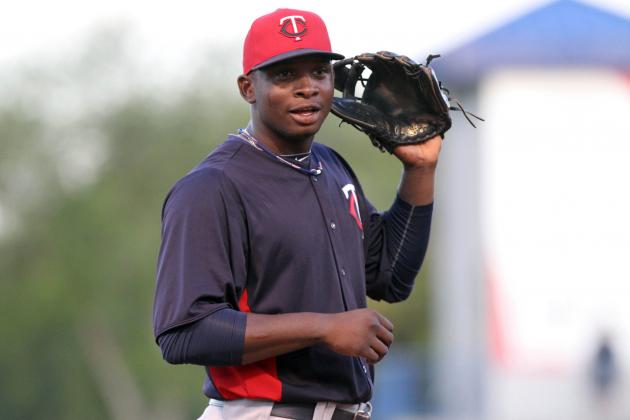 Kim Klement-USA TODAY Sports

2013 stats:
.337/.431/.637, 13 HR, 14 2B, 43 RBI, 46 R
Overview:
It was not the greatest week in the world for Miguel Sano, but even Harmon Killebrew didn't hit a home run every single week. A down week for Miguel Sano is a week of the best ball most people have ever played. He's scary good.
A .294 average for the week is down. That's a good sign for Twins fans. Sano's stock is going to stay even, but it's OK to stay at a high point for a while.
Sano would have to release a new version of the iPhone for his stock to rise any higher.
Last week's stats:
5-for-17, 0 HR, 1 2B, 5 RBI, 5 R
Stock:
Even
2013 stats:
.333/.435/.545, 7 HR, 5 3B, 11 2B, 39 RBI, 55 R, 26 SB
Overview:
Byron Buxton hit .476 last week. That is amazing. Almost every other time Buxton steps in the box he gets a hit. That's an average that can make Joe Mauer at his finest blush.
Would a little more power be nice? Sure. Some extra-base hits? Sprinkled in every once in a while would be nice too. We'll take what we can get and that currently is a hit every other time. For that reason, Buxton's stock is rising this week.
Last week's stats:
10-for-21, 0 HR, 0 2B, 2 RBI, 6 R, 4 SB
Stock:
Up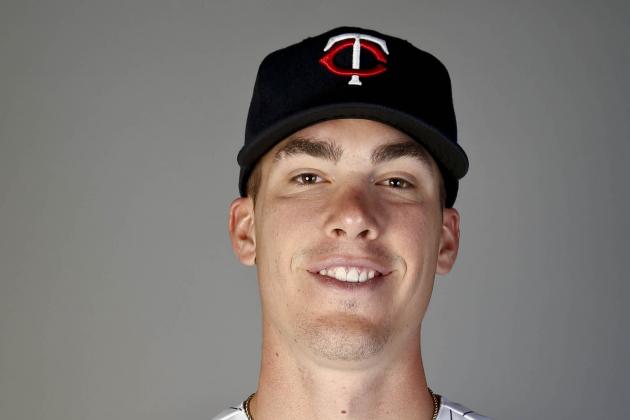 Derick E. Hingle-USA TODAY Sports

2013 stats:
11 GS, 3-3, 3.69 ERA, 27 BB, 73 K, 61.0 IP
Overview:
Alex Meyer might just be a beast when it comes time to toe that major league rubber. He's averaging 6.6 strikeouts a game, which is highlighted by his last outing on Saturday when he struck out 10 in 6.1 innings earning a victory.
Meyer looks like the guy to be watching on the mound in Double-A. He's hard to miss standing at 6'9".
Last week's stats:
2 GS, 1-1, 5 ER, 4 H, 6 BB, 15 K, 11.1 IP
Stock:
Up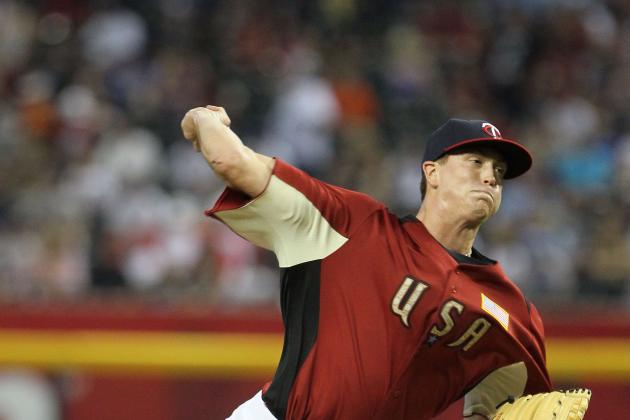 Jeff Gross/Getty Images

2013 stats:
11 GS, 4-5, 3.38 ERA, 19 BB, 59 K, 66.2 IP
Overview:
Twins fans all want Kyle Gibson in the major league rotation. I am in that boat. The basic reason given that he is not on the big league team is that he is not consistent. That has proven true once again.
In the two starts before this last week's start, Gibson pitched nine and eight innings of shutout ball, only giving up five hits between the two games. Then on Thursday Gibson threw another clunker.
Looking at his last 10 appearances, it almost is an every other game scenario for Gibson. Good alternating with bad. Until he can string together some good starts, the stock is going to drop.
Last week's stats:
1 GS, ND, 6 ER, 8 H, 2 BB, 6 K, 6.0 IP
Stock:
Down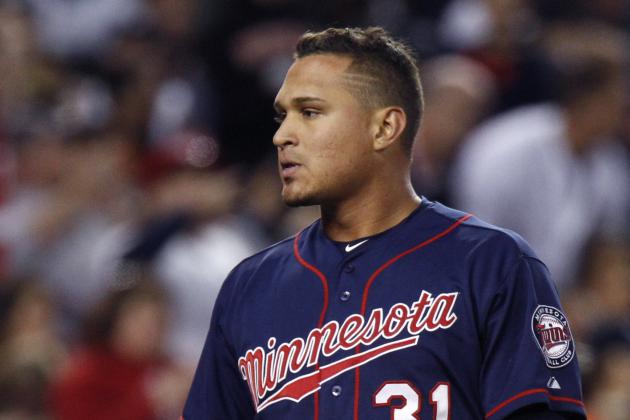 Duane Burleson/Getty Images

2013 stats:
.317/.431/.667, 6 HR, 13 RBI, 14 R
Overview:
Oswaldo Arcia has just returned to Triple-A after being on the big league squad for a month, and it appears he is trying to get back to Target Field as quickly as possible.
Arcia hit .300 last week including hitting home runs in three straight games. The Venezuelan is going to be bopping up and down between Rochester and Minnesota; the fun will be seeing if he can dominate on the major league level the way he does at Triple-A.
Last week's stats:
6-for-20, 3 HR, 1 2B, 5 RBI, 6 R
Stock:
Up
2013 stats:
.344/.383/.524, 4 HR, 12 2B, 5 3B, 32 RBI, 37 R
Overview:
"I feel a hunger, it's a hunger that tries to keep a man awake at night. Are you the answer? I shouldn't wonder…"
Because Eddie Rosario is money, Eddie Money.
Last week Rosario hit .583 and the combination of Rosario and Miguel Sano at Fort Myers is literally two tickets to paradise.
I'm done with the Eddie Money references now. Let's get a move on.
Last week's stats:
14-for-24, 1 HR, 3 2B, 1 3B, 6 RBI, 8 R
Stock:
Up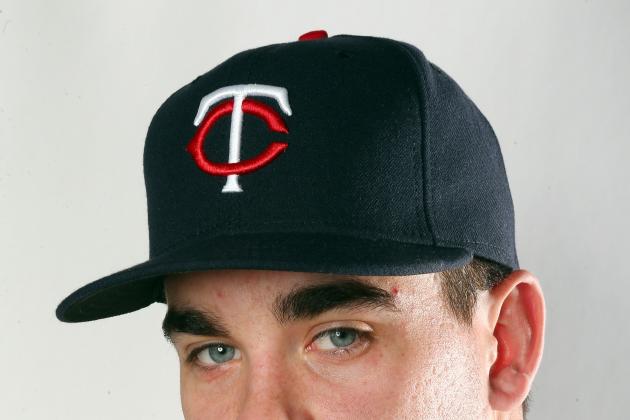 Elsa/Getty Images

2013 stats:
11 GS, 4-2, 4.17 ERA, 32 BB, 53 K, 58.1 IP
Overview:
Mayday! Mayday! Mayday! New Britain, we have a problem.
Trevor May has not been real good this year. In his last 10 starts, May has only made it past the sixth inning in three starts. In his last four starts, he has only made it five innings three times and one four-inning outing.
Last week's stats:
1 GS, ND, 4 R, 8 H, 3 BB, 5 K, 5 IP
Stock:
Down
2013 stats:
7 GS, 4-2, 2.54 ERA, 8 BB, 44 K, 39 IP
Overview:
Things sure are popping for the Cedar Rapids Kernels. Last week it seemed like every major media outlet in the Twin Cities made the trek to see star prospect Byron Buxton. Hopefully they got to know Jose Berrios a little bit too.
The Puerto Rican right-hander had one nice start and one start that wasn't really anything to write home about. Berrios projects to be pretty good, but it's a little too early to pass judgment since he's only getting in the swing of things seven starts into his season.
Last week's stats:
2 GS, 1-1, 5 R, 12 H, 3 BB, 10.2 IP
Stock:
Even
2013 stats:
.286/.302/.362, 0 HR, 9 2B, 4 3B, 19 RBI, 20 R, 11 SB
Overview:
I know Danny Santana isn't a power hitter, but one extra-base hit isn't exactly great. Six hits over the span of the week is probably the bigger problem; Santana only .214 for the week.
Maybe it was just a down week for the switch-hitter, but in an organization filled with hot prospects you need to step up your game for your stock to rise.
Last week's stats:
6-for-28, 1 2B, 2 RBI, 1 R, 3 SB
Stock:
Down
2013 stats:
.267/.347/.492, 9 HR, 15 2B, 30 RBI, 25 R
Overview:
If you're Travis Harrison you're probably pretty excited about being the 13th top prospect in the Twins organization. Then it hits you that the top prospect is also a third baseman and it's going to take a lot for anyone to notice you.
Harrison's two home run week may make you take a little bit of notice, but hitting .192 makes your attention go right back to Mr. Sano in Fort Myers.
It's not really fair to be compared to Miguel Sano, but if you play in the Twins organization it's going to happen.
Last week's stats:
5-for-26, 2 HR, 4 RBI, 4 R
Stock:
Down