WWE Raw vs. NBA Playoffs: Which One Should You Watch?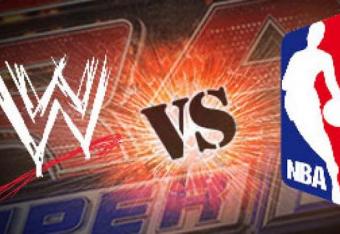 What will you be watching June 3? (photo courtesy of wwe.com)

On June 3, the defending NBA Champion Miami Heat will host the Indiana Pacers in Game 7 of the Eastern Conference Finals. On the same night, WWE Raw will be live with less than two weeks until the Payback pay-per-view.
This has turned into a very stressful situation for fans of both sports. In fact, fans are not the only ones who are stressed. Reports say that WWE is also concerned about Raw's rating for June 3.
This brings up the question—which one should you watch? In order to answer this, let's dive into each show's situation.
WWE Raw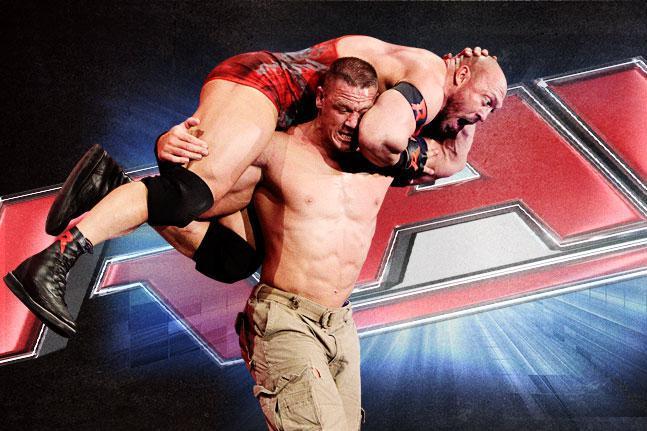 With WWE focusing more on the young talent on their roster, Raw has the potential to be very interesting. John Cena and Ryback will headline WWE Payback on June 16 in a Three Stages of Hell match. Expect more build to this match on Raw, but probably nothing too special. Some promos, interference in each other's matches. The usual.
Curtis Axel will most likely continue his hot streak since becoming the new Paul Heyman guy. It's unclear what WWE's plans are for him at WWE Payback, but I've already addressed that.
In fact, WWE Raw will hopefully make the card for WWE Payback more complete. Other than the WWE title match, only CM Punk vs. Chris Jericho has been announced.
If WWE Raw plans on competing with Game 7, a returning Punk could do the trick.
NBA Playoffs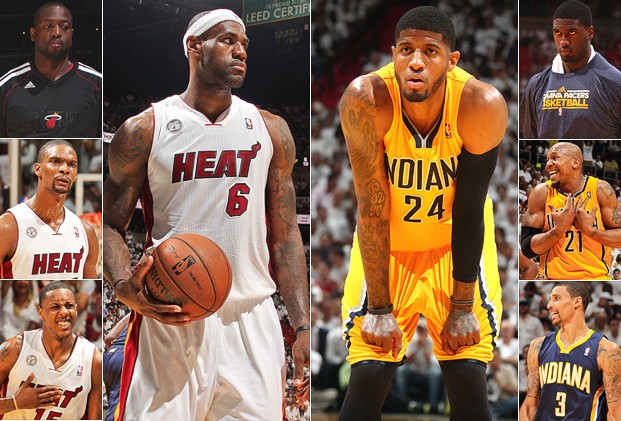 With a trip to the NBA Finals against the San Antonio Spurs on the line, the Pacers hope to end the Heat's reign.
NBA.com has discussed three interesting notes in the Pacers-Heat series that could make the difference—third quarter, points in the paint and rebounding.
The Heat have been perceived as unique because they don't have a true center. Chris Bosh has seemed to embrace the role now, but they have always been forced to play small ball.
The Pacers, on the other hand, have a stacked lineup from top to bottom. Their center, Roy Hibbert, is among the best in the league. He could be the difference in this game. After all, he wasn't on the floor at the end of Game 1.
As Ric Flair used to say, "To be the man, you've got to beat the man." On June 3, to be the best, the Pacers will have to beat the best. On their home floor.
LeBron James, Dwayne Wade and Chris Bosh have a huge test of their own. They are the defending champions who must live up to their hype.
Conclusion
Which show will you be watching on June 3?
So which one are you going to watch? Hope for a returning Punk and Raw? Or perhaps see James lose at home as the young Pacers head to the NBA Finals for the first time since 2000?
In my case, I will be watching a bit of both. The wonderful thing about watching these shows live is the ability to switch during commercials. Some people may watch Raw and switch to the game during the commercials. Others will watch the game and switch to Raw during commercials.
Either way, both should be entertaining. If I had to choose just one, though, it would have to be the Eastern Conference Finals Game 7. Some weeks WWE Raw is just terrible. There's too much filler and often little progression in the storylines. Then again, some basketball games are only worth watching in the fourth quarter.
Which one will you be watching? WWE Raw or Miami vs. Indiana Game 7? Please share your thoughts in the comment section below. If you are reading this after June 3, which one did you watch?
Continue the conversation by following me on Twitter (@sethgutt), and check out my site,guttwrenchpowerblog.com.
Like GuTTWrenchPowerBlog on Facebook here.
This article is
What is the duplicate article?
Why is this article offensive?
Where is this article plagiarized from?
Why is this article poorly edited?