Power Ranking the Top 15 Committed Recruits for 2014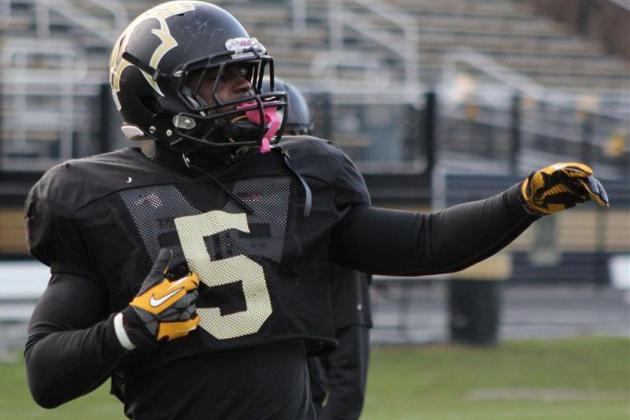 247Sports
Many decisions remain to be made by many of the nation's top recruits. From the No. 1 player still going through the process to one of the best defensive end recruits in recent history weighing his options, the board is stacked with uncommitted recruits.
However, several elite players have already decided to end their recruitment. Michigan has received commitments from a talented and versatile prospect from New Jersey and a monster defensive tackle from Utah.
The SEC also has seen schools such as Tennessee, Alabama, Florida and Georgia pick up early commitments from top-level recruits.
Player evaluations are based on review of tape at Scout.com, Rivals, 247Sports & ESPNU.

Begin Slideshow

»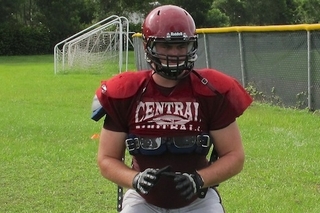 247Sports
Commitment: Miami
The Hurricanes are excited to have a player such as McDermott pledge to play in Coral Gables. From Palm Beach Central High School in Florida, the 6'6", 301-pound McDermott is a future starter at tackle.
He is a patient blocker who plays with solid technique, has a good punch and can mix his sets between short and deep as a pass-blocker. McDermott can play along the offensive line, look for Miami to start him off as a tackle.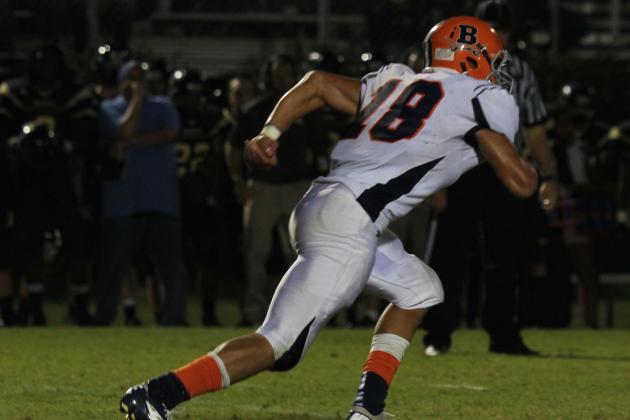 247Sports
Commitment: Tennessee
The 6'3", 225-pound Hurd is the headliner of Tennessee's class. He is a big back who runs with the wiggle and quickness of a runner with lesser size.
Hurd has quick feet, can shoot through holes and has a knack for eluding defenders. He also has good speed to reel off long runs and flashes good hands as a receiver.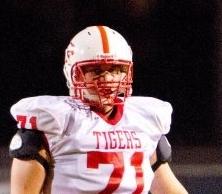 247Sports
Commitment: Iowa
Pierschbacher is far and away the best prospect in Iowa. He is a 6'5" offensive guard who will approach the 300-pound mark early in his collegiate career.
An athletic trench man, Pierschbacher has excellent snap quickness and gets in good position to beat defenders. He also has strength to finish blocks and is a tough player.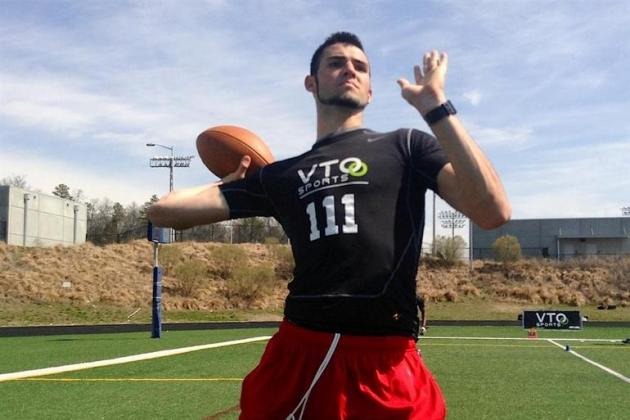 247Sports
Commitment: Florida
Grier is the leader of a prolific offense at Davidson Day School in North Carolina. He threw for more than 830 yards and 10 TDs as a junior and his team once scored 104 points in a game.
At 6'3", 180 pounds, Grier shows great ball placement skills and solid arm strength. He is a mobile quarterback who can attack a defense with his legs and extend drives.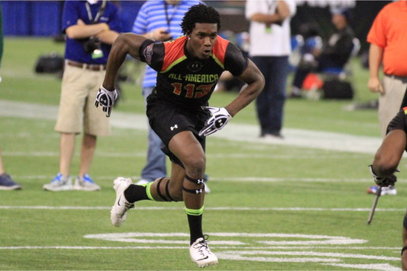 247Sports
Commitment: Alabama
Scarbrough is an athletic weapon on offense who can excel at running back or wide receiver. Alabama will have to decide how best to use the 6'2", 222-pound Tuscaloosa native.
The Crimson Tide could use him as a powerful tailback with straight-line speed. He can also be used as a big receiver with good ball skills on the perimeter.
Also, do not count out outside linebacker as a potential position for Scarbrough.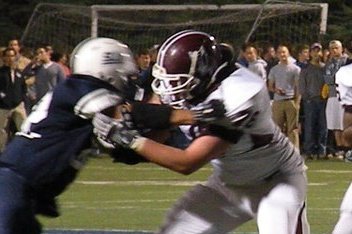 247Sports
Commitment: Ole Miss
Based on his size and skill set in the offensive trenches, Bauer has the makings of a classic right tackle. From St. Louis, the 6'6", 304-pounder has good strength at the point of attack.
Bauer fires out his stance quickly, puts his body into his targets and steers them with his strong hands. As a pass protector, he flashes excellent short-set ability and anchor strength.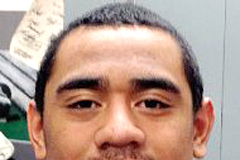 247Sports
Commitment: Michigan
Mone, who plays at Highland High School in Utah, is an impressive player. With his strength, snap quickness and power, he could develop into a dominating force in Ann Arbor.
The 6'4", 338-pound beast had 70 tackles and 10 tackles for loss as a junior. Showing he can finish plays on the passer, Mone has six sacks over the past two seasons.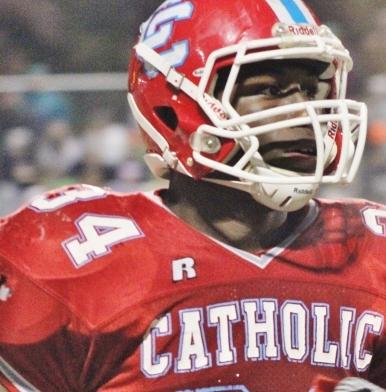 247Sports
Commitment: Notre Dame
Anyone who believes Hood will be better off playing linebacker instead of running back in college is mistakenr. The 6'0", 220-pound North Carolina native is a quick-moving tank with the football.
Hood is coming off a 3,309-yard, 48-touchdown junior season. He displays quick feet, good vision and is a punishing runner. Brian Kelly will find a way to get sufficient carries for Hood and 2013 signees Greg Bryant and Tarean Folston.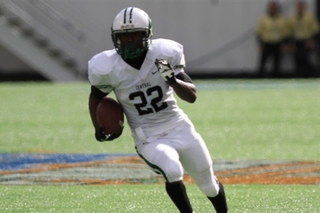 247Sports
Commitment: Miami
Yearby was previously committed to Florida State, but is now scheduled to stay closer to home and play for Miami. He is a 5'9", 191-pound speedster who runs with great instincts and elusiveness.
Yearby is dangerous on the perimeter and lethal in the open field. He can also factor in an offense's passing game due to his ability to play in the slot.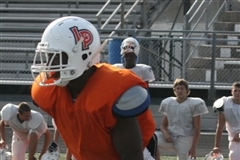 247Sports
Commitment: Texas A&M
Scott is a 6'3", 225-pound outside linebacker who is expected to be a difference-maker in College Station. He has outstanding athleticism, speed and range.
Scott quickly tracks the run with good ball-location skills and can stalk a ball-carrier sideline to sideline. While he has the potential to be solid in coverage, Scott is at his best when he attacks the pocket and menaces the quarterback on third down.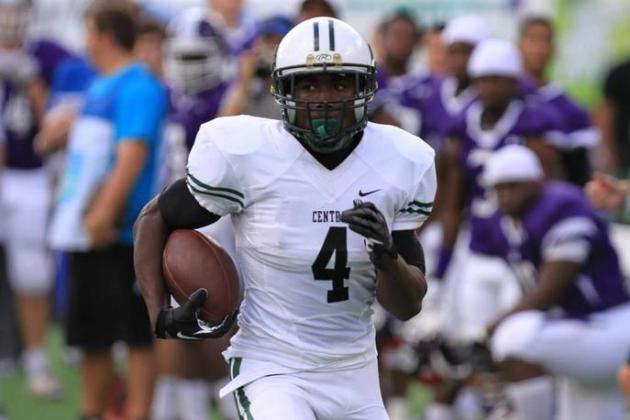 247Sports
Commitment: Florida
Cook shares the backfield with Miami commitment Joseph Yearby. Once expected to be the next C.J. Spiller at Clemson, Cook is now committed to play in Gainesville.
He is a smooth 5'11", 187-pound running back with great quickness. Cook easily eludes defenders and has natural instincts and awareness with the football.
Florida is getting an excellent player.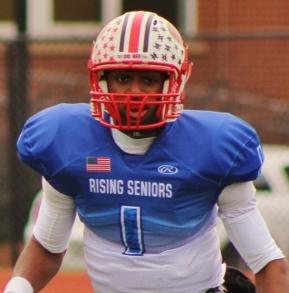 247Sports
Commitment: Clemson
Watson is looking to duplicate an amazing junior season when he passed for more than 4,000 yards and 50 TDs. He also chipped in 1,441 yards and 24 TDs rushing.
A Gainesville, Ga., product, Watson, who is 6'3", 200 pounds, has good field vision, can attack a defense deep with his arm and has the mobility to escape from rushers.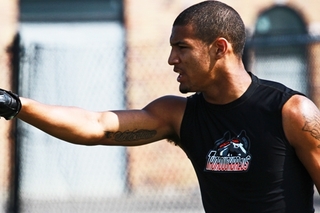 247Sports
Commitment: Virginia
Blanding is a 6'2", 200-pounder who is a more physical version of 2013 Notre Dame signee Max Redfield.
From Bayside High School in Virginia Beach, Blanding has great range and instincts on the back end. He can set and reset coverages on the fly, recognizes routes and is smooth getting out of transition.
Blanding is the best recruit Mike London has landed during his tenure in Charlottesville.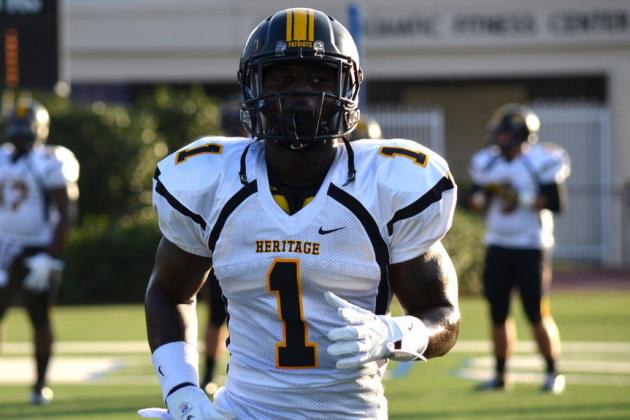 247Sports
Commitment: Georgia
Michel is one of the best high school football players in America. He is a special talent, and if he maximizes his potential, rare things will happen in Athens.
At 5'11", 205 pounds, Michel has tremendous instincts, vision and quickness. He also has the strength to powerfully slash in between the tackles and challenge defenders at the point of attack.
Finally, Michel displays good hands and receiving ability, which will allow him to make an impact in the passing game.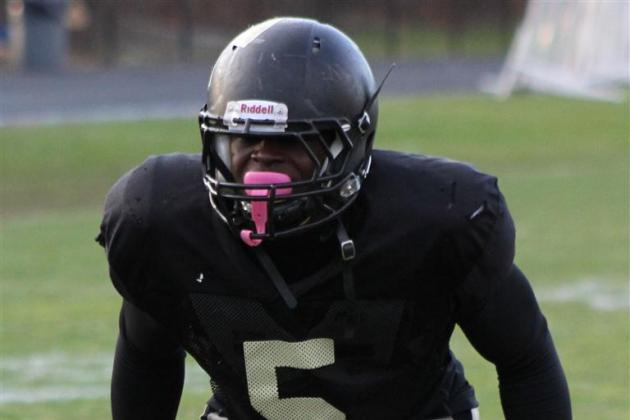 247Sports
Commitment: Michigan
Peppers will come to Ann Arbor as a cornerback, but he may leave as something else.
He is the nation's most versatile recruit and could be successful at a myriad of positions. Peppers, who is 6'1" and 205 pounds, lacks any athletic limitations and is the most dynamic recruit of the Brady Hoke era.
In 2012, Peppers had 80 tackles and four interceptions at Paramus Catholic in New Jersey. He also chipped in more than 1,800 total yards and 25 TDs on offense.
Peppers will play as a true freshman, and don't be surprised if it is at multiple positions.
Edwin Weathersby is the College Football Recruiting Analyst for Bleacher Report. He has worked in scouting/player personnel departments for three professional football teams, including the New York Giants and Cleveland Browns.