5 Things We Learned from the Green Bay Packers' OTAs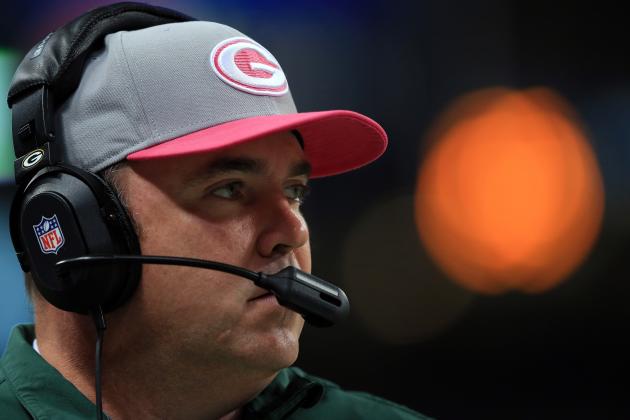 Doug Pensinger/Getty Images

The Green Bay Packers' organized team activities (OTAs) are coming to a close and what the 2013 team will look like, is beginning to come into focus.
While training camp and the preseason carry the most weight as far as roster decisions, the OTAs gave fans and media a small glimpse at what the Packers will bring to the table this season. Everyone got their first look at the team's 2013 draft class and all the free agents Ted Thompson signed (OK, scratch that last part).
The newly-reshuffled Green Bay offensive line made its debut and while its effectiveness remains to be seen, the battle for the starting right tackle position began in earnest.
Here are five things we learned from the Packers' OTAs.
Begin Slideshow

»
David Welker/Getty Images

With the aforementioned battle to be the team's staring right tackle just getting underway, one player began OTAs with the starters so he must be deemed the early favorite. Keep in mind that could change.
Newhouse worked with the offensive starters at the right tackle position. Perhaps this is no surprise as he still has the most NFL experience with Derek Sherrod still recovering from his 2011 injury. Still, given Newhouse's inconsistency since becoming a starter (previously at left tackle), many hoped to see a new face starting on the right side.
Aside from Don Barclay and eventually (hopefully) Sherrod, Newhouse is being challenged by rookies so it would make the most sense that the veteran would get the initial nod in mini camps and OTAs. The position is still far from settled and it very well could come down to Newhouse and Barclay or even a rookie.
Barclay earned his roster spot in training camp last year and it wouldn't be surprising to see him earn the starting spot this year.
Still, Newhouse is the starter for now until someone knocks him off his perch.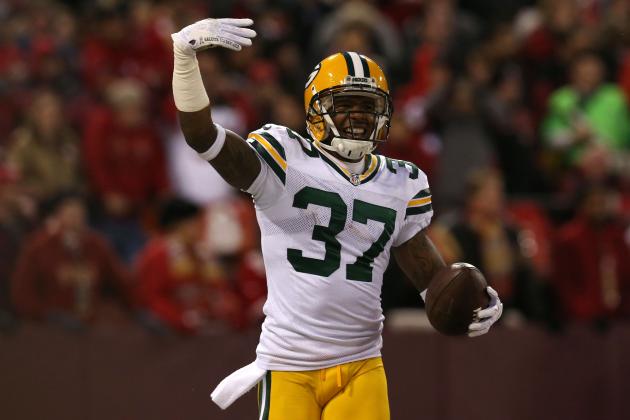 Stephen Dunn/Getty Images

The last time anyone heard anything about Shields, it was in March when the Packers slapped a second round tender on the restricted free agent.
Since then? Nothing. Shields has not participated in any of Green Bay's offseason activities. He's obviously hoping for a new contract entering his fourth season in the NFL. Shields thinks the best way to do this is to protest by not showing up for offseason workouts.
Is that really a smart idea? Packers GM Ted Thompson and head coach Mike McCarthy have not really had to deal with this kind of behavior since they arrived, but if one thing is clear it's that McCarthy expects full participation in the offseason program.
In that case, Shields may be hurting himself instead. One would have to think Shields will be at training camp but now that he's a client of super agent Drew Rosenhaus, expect the unexpected. At this point, a holdout cannot be ruled out.
Jonathan Daniel/Getty Images

When the Packers selected two running backs in this spring's draft, Packer Nation was immediately abuzz at the prospect of a powerful Green Bay rushing attack.
While there is much to be excited about with Eddie Lacy and Johnathan Franklin, don't overlook the backs that were on the roster last season. Much has been made about DuJuan Harris and his strong finish to 2012 but if there is a darkhorse on the roster, it's Alex Green.
Green took most of the first team snaps in early OTA practices with Harris hurt and the two rookies still acclimating themselves to the Packers' playbook. Green didn't do much with his playing time last season and many have him on the roster bubble entering training camp.
The fact that McCarthy went with Green instead of the more tested James Starks shows the Packers still have high hopes for the 2011 third-round pick. Don't be surprised if he isn't one of the three backs on the roster at the end of camp.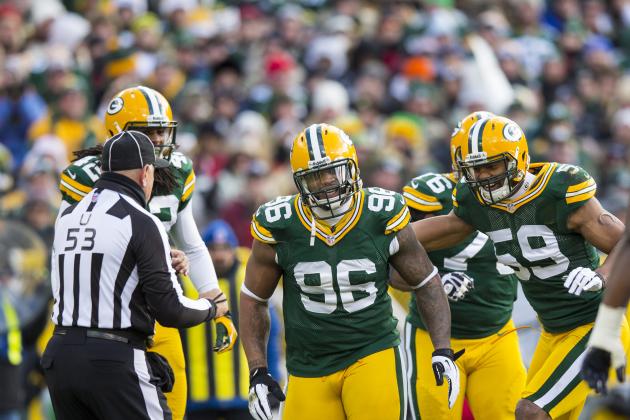 Tom Lynn/Getty Images

It was undoubtedly the biggest eyebrow-raising move of OTAs: Mike Neal, defensive end, lined up at....outside linebacker?
Apparently defensive coordinator Dom Capers is serious, and don't call him Shirley.
The Packers seem to be set at the position with Clay Matthews and Nick Perry, but Neal brings some unique abilities to the table. He's lost weight and is finally healthy after spending much of his early career battling the injury bug. Everyone raved about Neal's potential but he just couldn't remain healthy.
With Datone Jones arriving to aid the defensive line, this allows the Packers to utilize Neal's unique talents in a variety of ways. Lining him up at outside linebacker may very well turn out to just be an experiment, but Green Bay seriously needs to consider it if it puts one of the best athletes on their defense in position to make some plays.
It shows Capers is at least willing to try to think outside the box. That's a good sign for a defense that has been embarrassed two straight years in the playoffs.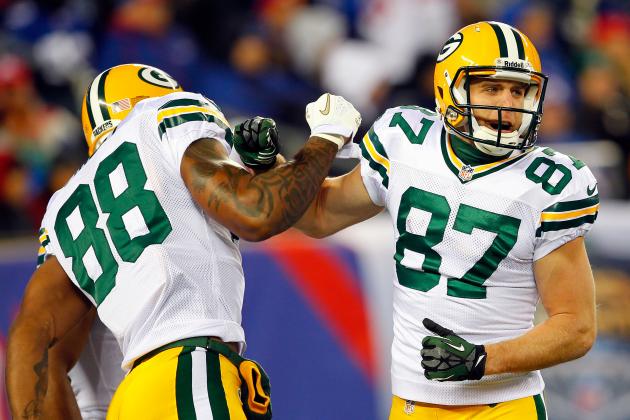 Rich Schultz/Getty Images

Last year it was Randall Cobb returning kicks for the Packers.
This year? It remains in doubt. With Cobb expected to play a much larger role in the offense, McCarthy will likely try and get someone else back there to be the new returner so Cobb can have less of a chance of injury.
So far in OTAs, it has been a combination of Cobb, Jordy Nelson, Jeremy Ross and Franklin returning punts. Ross would have had the inside track at the job, but the image of a costly late season fumble last year still remains fresh in the mind of many. Nelson is an intriguing prospect, but like Cobb he is also vital to the offense.
That Nelson is even seeing action as a returner as well as Cobb shows that this is a position of need for Green Bay. If Lacy wins the starting running back job, moving Franklin to returner makes perfect sense. He can still be used as a change-of-pace back as well as on returns. That way both players, considered by many to be the top two backs in the draft, can see playing time and contribute immediately.
Still, it remains to be seen who will emerge from this group or who else might join the fray. It will be a fun battle to watch once training camp opens.