Nebraska Football: Over/Under 2013 Win Total Prediction for the Cornhuskers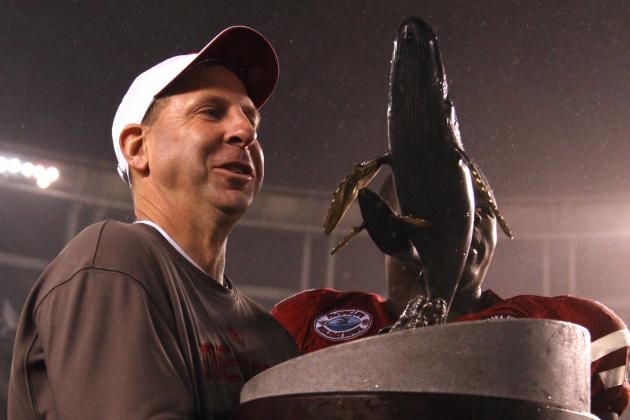 Donald Miralle/Getty Images

Nebraska football fans are spending the summer imagining what NU's season is going to look like in 2013. How many games will Nebraska win this year? Will Bo Pelini finally break through and win Nebraska a trophy?
At least until the new EA college football game comes out, we'll just have to do a thought experiment to see what might happen next year. For a refresher, here is Nebraska's 2013 schedule (such as it is):
08/31 Wyoming
09/07 Southern Mississippi
09/14 UCLA
09/21 South Dakota State
10/05 Illinois
10/12 at Purdue
10/26 at Minnesota
11/02 Northwestern
11/09 at Michigan
11/16 Michigan State
11/23 at Penn State
11/29 Iowa
For purposes of this analysis, I am going to consider Nebraska to have five "closely contested" games, meaning games which really could go either way given the talent level of the two teams involved. Those games in my book are UCLA, Northwestern, at Michigan, Michigan State and at Penn State.
So with that schedule in mind, let's take a look at how likely it is for a number of results Nebraska could see at the end of the 2013 season.
Begin Slideshow

»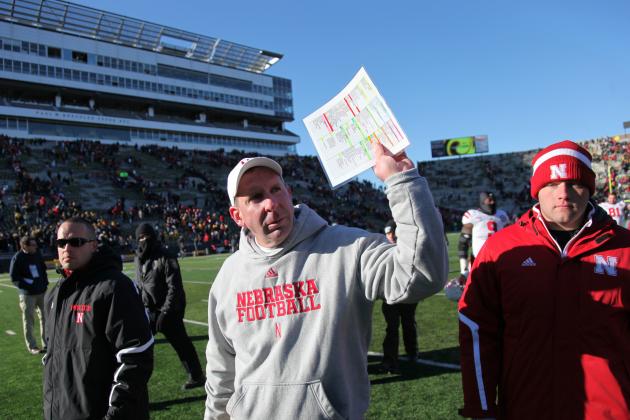 Matthew Holst/Getty Images

If Nebraska wins seven games or less, alarm bells will be ringing throughout Husker Nation. In that scenario, Nebraska would have to either lose all of its closely contested games or couple every contested win with an upset loss. It would also mean that Nebraska would sneak in to a lower-tier bowl game and lose or end a really dreadful 6-6 season with a bowl win. Neither would be terribly satisfying.
Given the talent level coming back, particularly on offense, this scenario seems the least likely of all.
Odds: 100-1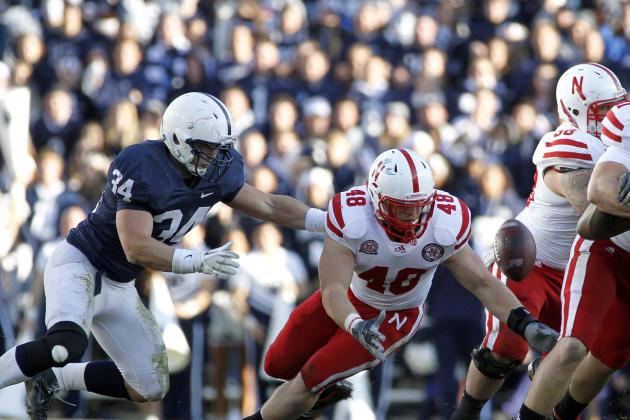 Justin K. Aller/Getty Images

An eight-win season would still be a significant disappointment for Nebraska fans. Assuming no upsets, winning eight games would mean Nebraska losing almost all of its closely contested games, which would frustrate Nebraska fans to no end. Or it could mean a seven-win regular season and a win in a minor bowl game. Either way, it would reflect a significant step back.
While not unthinkable, given the softness of the schedule and Nebraska's returning talent, it still is extremely unlikely.
Odds: 75-1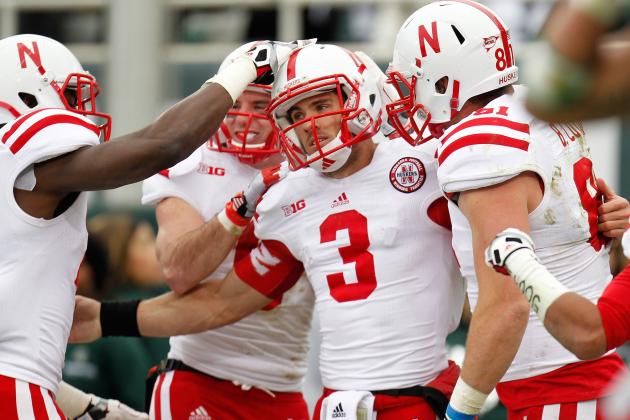 Gregory Shamus/Getty Images

Winning nine games to end 2013 would represent a slight step backward for Nebraska, either with winning eight games in the regular season and winning a bowl game or winning nine and losing the bowl. Either way, ending with nine wins is almost certainly not good enough to make the conference championship game, which would ultimately be viewed as a failure for 2013.
This scenario certainly isn't impossible, particularly if Nebraska's defense doesn't come together as NU fans hope. But with the offensive talent returning, it still isn't the most likely one.
Odds: 30-1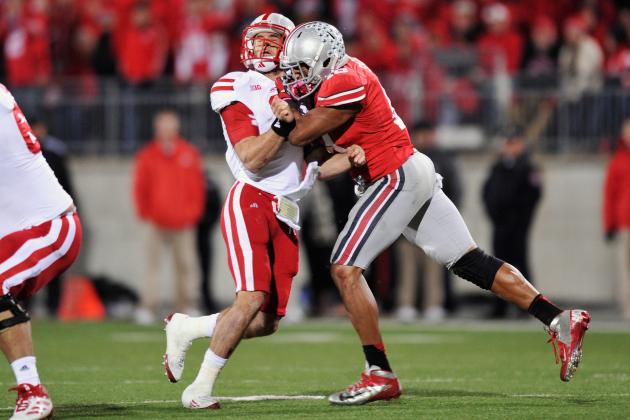 Jamie Sabau/Getty Images

At one point in history, a 10-win season was the benchmark for a successful campaign. However, with the advent of the conference title game, 10-win seasons are probably not the bellwether they used to be. After all, Bo Pelini has had three 10-win seasons during his tenure in Lincoln, and few people think he has achieved something of substance as of yet.
A 10-win season is possible to generate a title game appearance—indeed, it was how Nebraska got to title games in 2010 and 2012. But it is very hard to see how a 10-win season includes a conference title game victory.
With road games at Michigan and Penn State, as well as likely facing Ohio State in a Big Ten title game, a 10-win season would seem to be the best bet for Nebraska in 2013.
Odds: 5-1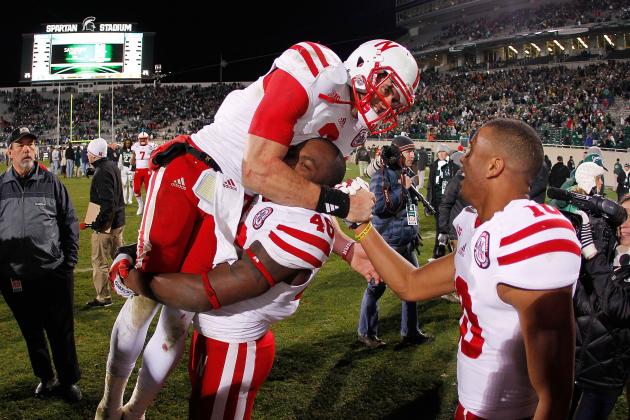 Gregory Shamus/Getty Images

An 11-win season would mark real progress for Nebraska. The most likely scenario would be that Nebraska made the B1G title game, then either lost in Indianapolis but won its bowl game, or vice versa. It would be much better for Nebraska to have the former scenario come true, so it could end its conference title drought and finally put a trophy in the cabinet under Memorial Stadium.
With a senior quarterback and a stable of returning offensive talent, if Nebraska can get a production jump from its surprisingly flagging defense, an 11-win season is not an unreasonable prospect.
Odds: 15-1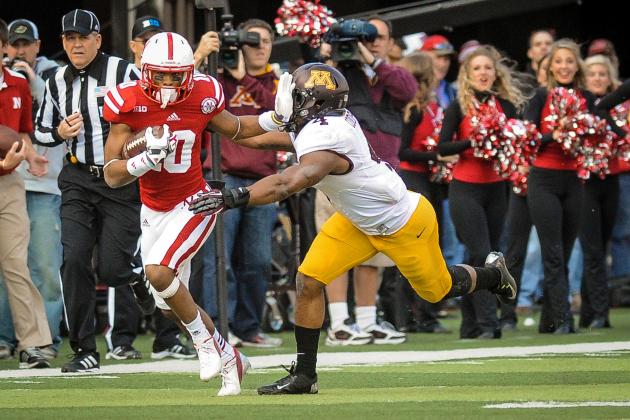 Eric Francis/Getty Images

A 12-win season could look really good for Nebraska, or it could be immensely frustrating. It could be an 11-1 Nebraska coming into a B1G title game, losing, then winning what would likely be a BCS bowl game. While advancing to Bo Pelini's first BCS bowl (and winning it) would surely be progress, not having that conference title would still be frustrating.
On the other hand, a 12-win season could mean a conference title, coupled with a loss in a BCS bowl game. It is an interesting thought experiment to see which of those two scenarios Nebraska fans would prefer, although both would be an exciting step forward.
Given the schedule, a 12-win season is certainly possible, although it would require both defensive improvement and Nebraska's offense cutting down on the turnovers that have killed NU over the past few years.
Odds: 25-1
Eric Francis/Getty Images

A 13-win season is quickly approaching dreamland for Nebraska. With 13 wins, Nebraska would likely be in contention for a national title, although the soft 2013 schedule might work against NU in that scenario. It could also mean a loss in a national title game, or a loss in a BCS bowl after being a one-loss team shut out of a national title shot.
Either way, a 13-win season would be a huge step up for Bo Pelini's Nebraska squad. It would mean that the offense has conquered its turnover problem and the defense has returned to something resembling Nebraska's 2010 Blackshirt squad. It's not inconceivable, but it would mean that a lot of young players on defense have all become good in a hurry.
Odds: 35-1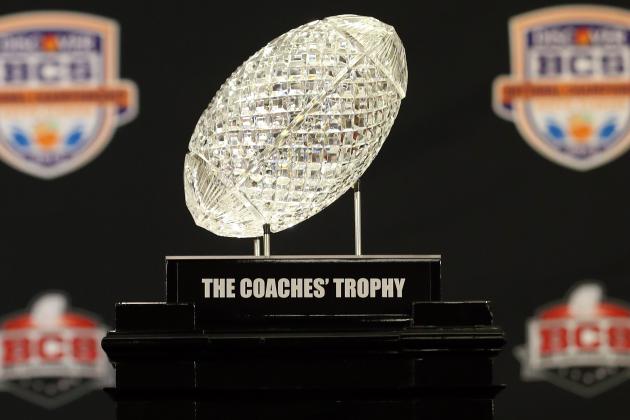 Streeter Lecka/Getty Images

Hello, holy grail. If Nebraska wins 14 games in 2013, it means NU will have had a perfect 12-0 regular-season campaign, won the B1G title game and won the final BCS championship (which would be amazing, given that Nebraska shared the last national title before the inception of the BCS in 1998).
VegasInsider.com has the odds of Nebraska winning the national title at 40-1, the same as Florida State and UCLA, better than Oklahoma, Notre Dame and USC, but worse than Louisville.
It seems like an awfully big reach for Nebraska to jump from a four-loss team to a national title winner. But the offense is in place, and if the defense comes through, then 2013 could be that special season for Nebraska fans.
Odds: 40-1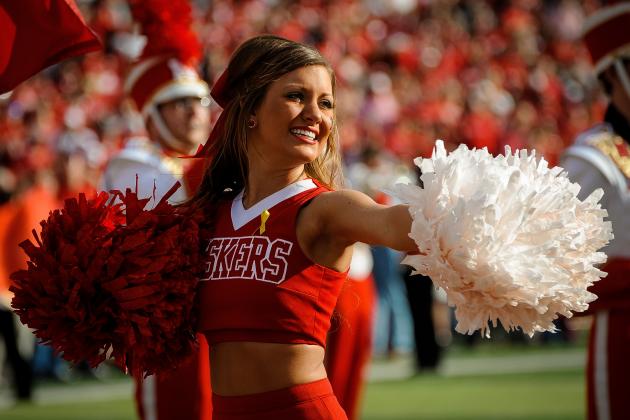 Eric Francis/Getty Images

A particularly smart and handsome analyst recently tabbed Nebraska's final record at 10-2 before the bowl game. Given the B1G's bowl slate will likely put a 10-2 Nebraska against another SEC team, and given how well that's worked out for NU in the past two years, it's not unfair to notch another loss for NU in the bowl.
So that puts Nebraska's final record at 10-3 and sets the over/under for NU's 2013 win total at 10. But it does break Bo Pelini's four-loss season streak!
If you'd like to contact Patrick, send an email to patrickrunge@gmail.com.
Or, you could always...Follow @patrickrunge.