Why San Antonio Spurs Are Biggest Winner of 7-Game Heat-Pacers Series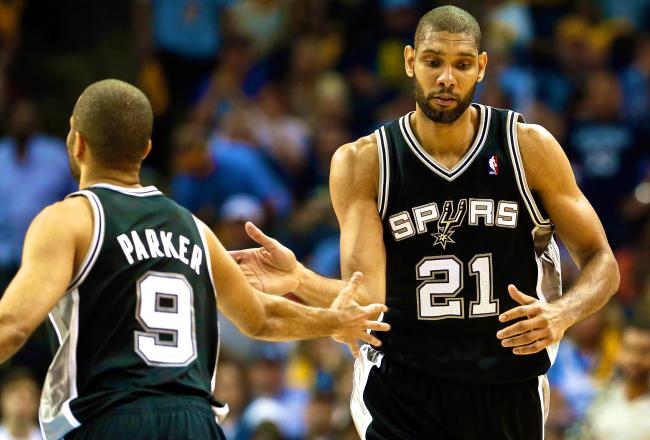 Whether it's the Miami Heat or the Indiana Pacers that eventually emerge from the seven-game death match that the Eastern Conference Finals has become, the well-rested San Antonio Spurs will be the true victors.
Watching the Heat and Pacers do battle from the comfort of their sofas (or possibly recumbent exercise bikes), the Spurs are getting healthy, taking notes and secretly relishing the chance to face whichever beleaguered squad stumbles into the NBA Finals to face them.
Well, not everyone on the Spurs is keeping quiet about the potential advantage of facing a worn-out Eastern Conference foe.
Manu, given choice between knowing opponent now or long series: "Let them play. Five overtimes in Game 7. That would be great."

— Dan McCarney (@danmccarneysaen) May 31, 2013
Manu Ginobili's preference for a marathon Game 7 is obviously facetious, but there's no doubt that the longer the series between Indy and Miami goes, the more it will benefit the Spurs.
No Surprises
The Spurs will get the chance to see just about every possible wrinkle either potential foe can toss into their respective game plans. Both the Heat and the Pacers have basically exhausted their options already, trying different lineups, tinkering with how they attack pick-and-roll sets, and making a ton of game-to-game adjustments.
Neither Indiana nor Miami has had the luxury of holding anything back. They've shown all of their cards in an effort to survive, so the Spurs can't possibly be surprised by anything they'll see from either team in the NBA Finals.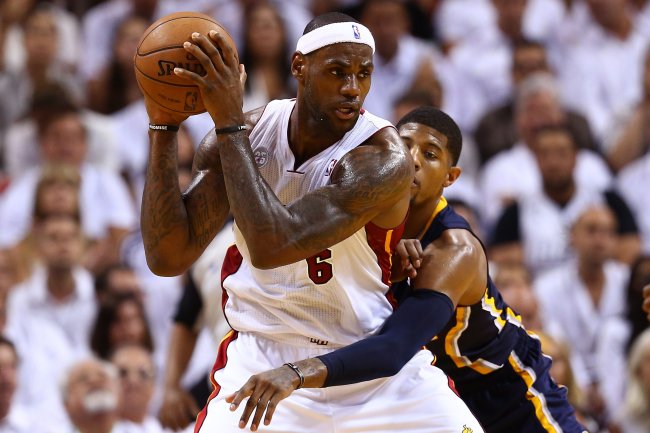 Streeter Lecka/Getty Images
So if the Heat try to send LeBron James into the post, the Spurs will be ready for it. And if the Pacers opt to use Roy Hibbert as a rolling option to suck in the defense, San Antonio will have seen it before.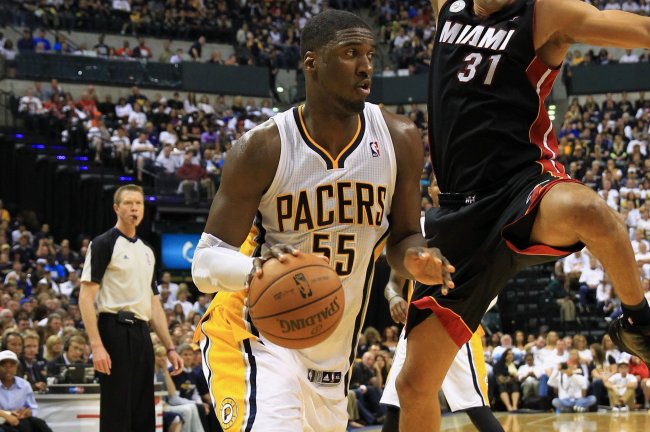 Pat Lovell-USA TODAY Sports
At this stage of the playoffs, there are few secrets; every team has a mountain of game tape (digitally speaking) on every potential opponent. But sometimes there are a few spare tricks or quirky rotations that teams save up for the Finals. The Heat and Pacers have already used all of theirs.
Plenty of Rest for the Weary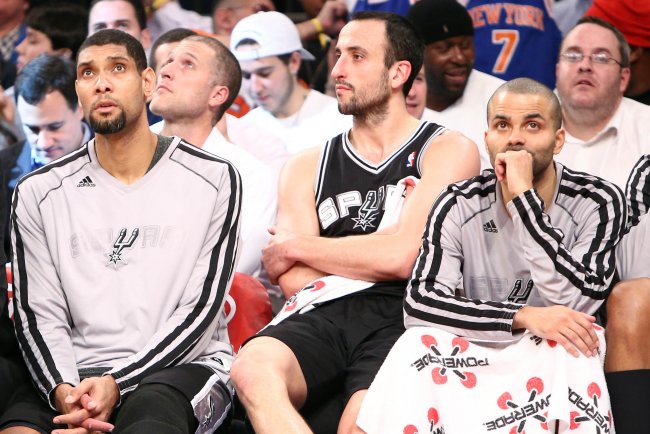 USA TODAY Sports
Bleacher Report's very own Dan Levy did a fantastic writeup on the recent history of teams in the Spurs' current situation. In sum, he found that when one team is coming off a 4-0 sweep and the other is emerging from a seven-game fight, the team that swept the previous round has won seven times out of nine since the 1997-98 season.
It's not necessarily the case that the more rested team always wins. After all, there's a good argument that the team that swept its previous opponent is just better than the one that needed the full seven to get the job done. But the upshot remains that, based on the past 16 seasons, the Spurs are in an excellent position.
In looking back at how the Spurs performed this past season when rested, it also appears that they benefit from layoffs. According to NBA.com, San Antonio was just 8-9 when playing on the back end of back-to-back sets. When they got just one off day in between games, their record rose to 36-13.
And with two or more days of rest, the Spurs went 14-2. Those kind of figures generally hold true—to one extent or another—for every team in the league. But considering the Spurs specifically, there's a good reason for their improved performance when they've been well rested.
Time to Heal
The Spurs will have had nine full days off when the NBA Finals start on June 6, which will—theoretically—have allowed them to recover from a few of the nagging nicks and bothersome bruises they've accumulated during the year.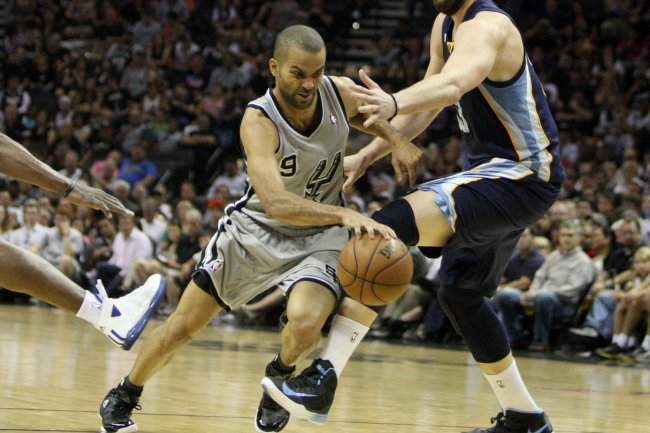 Troy Taormina-USA TODAY Sports
Tony Parker has been battling a sore calf for weeks. The injury was bad enough to necessitate an MRI on May 22, which showed no structural damage. It might be the kind of injury that will need a full offseason to heal, but nine days is a pretty good respite until he can get an extended break after the Finals.
Ginobili was bothered by a badly pulled hamstring toward the end of the season, and at 35, he could certainly use the time off to recuperate.
And then there's Tim Duncan, who'll be able to recharge his batteries during the layoff. I mean that literally, by the way. He actually has batteries. Circuits, too. Even ageless, basketball-playing robots can use a few extra days in sleep mode.
The Obvious
There are no stats or injury reports for this section, but it might be the most important in terms of explaining why the Spurs are benefiting from a maximum-length Eastern Conference Finals. In short, whichever team manages to advance to face San Antonio will be physically and mentally exhausted.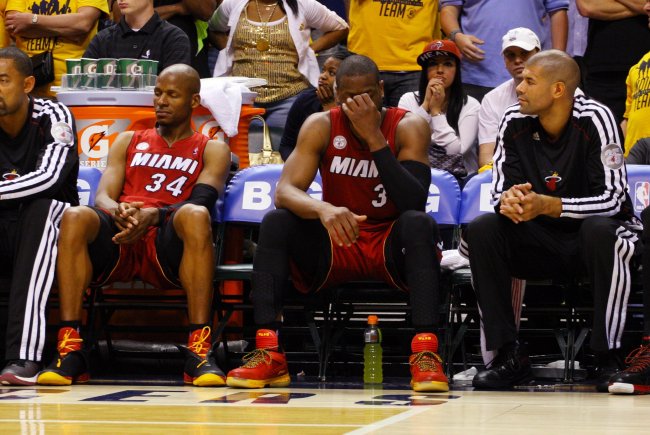 Brian Spurlock-USA TODAY Sports
If it's the Heat, they'll be dealing with the wear and tear on Dwyane Wade's knee and the tension of James' hurtful (but accurate) assertion that his teammates are playing like the underachieving ones he had in Cleveland.
And if it's the Pacers, their starting five will be completely spent. The Pacers have no bench to speak of, and their starters have had to play massive minutes against the Heat. Every single member of the Pacers' first unit has played at least 37.5 minutes per game against Miami so far. Even the hulking Hibbert has been logging just a shade under 40 minutes per contest.
At some point, those heavy minute totals are going to catch up.
Who Says the Spurs Need an Edge?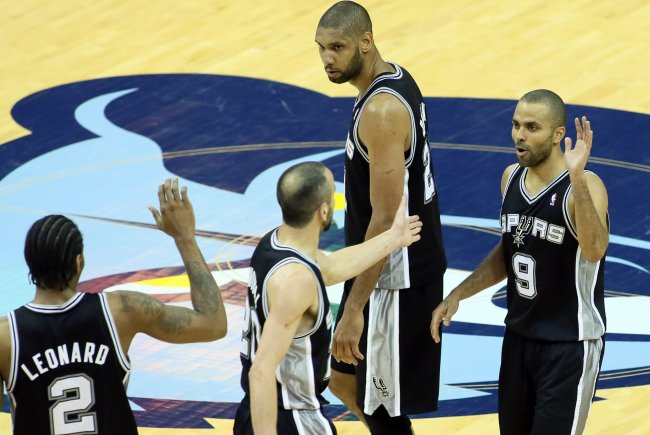 Nelson Chenault-USA TODAY Sports
It's clear that the Spurs have an advantage heading into the NBA Finals, but it'd be unfair to overlook the possibility that they might not even need such an edge to begin with.
The Spurs have lost just two playoff games in this postseason, despite facing a feisty Golden State Warriors squad and a very capable Memphis Grizzlies club in the last two rounds. (You'll note I'm omitting the Los Angeles Lakers here, as nobody should be praised for running roughshod over that disjointed mess.)
San Antonio is a great team. It'll certainly take the advantages afforded by a ton of rest and a potentially wiped-out opponent, but under almost any circumstances, it's good enough to win a ring.
This article is
What is the duplicate article?
Why is this article offensive?
Where is this article plagiarized from?
Why is this article poorly edited?

San Antonio Spurs: Like this team?