Fantasy Baseball's 12 Most Surprising Hitters of April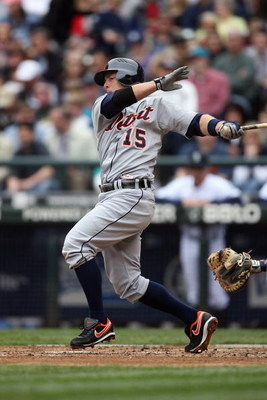 Most of the players who made this list were probably not even drafted in your fantasy league. However, nearly all of them have probably been grabbed from your free agent pool by now.
Not all of these players will continue to rake in these stats for the entire season, but for now they deserve to be recognized for what they have accomplished in the young season.
Here are the 12 biggest fantasy hitting surprises for the month of April:
12. Rickie Weeks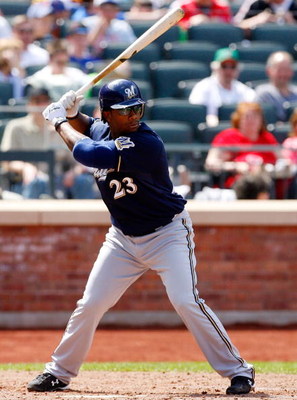 2009 Fantasy Stats: .281 AVG, 5 HR, 15 RBI, 16 R, 1 SB
Weeks has been considered a middle tier second basemen in the fantasy realm for quite sometime now. He usually hits for an extremely low average and drives in very few runs, which drives many fantasy managers away from acquiring him.
Now, Weeks seems to be providing fantasy teams with a much needed power surge that he was always expected to have, but never truly showed. He is also hitting a solid .281 average.
Owners of Weeks could expect to see his first 20/20 season of his career if he keeps this up.
11. Mike Cameron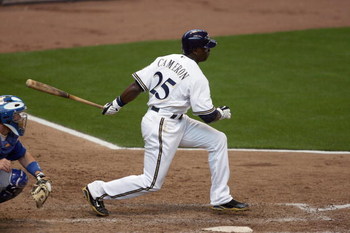 2009 Fantasy Stats: .333 AVG, 5 HR, 15 RBI, 12 R, 2 SB
Mike Cameron has never hit above a .268 average in any season where he has had at least 500 plate appearances. So to say the least, it's quite amazing to seem him hitting a .333 average to start off the season.
Cameron has a good power and speed combination, so if he can maintain a decent average, he could turn out some solid fantasy stats for owners this season.
10. Kosuke Fukudome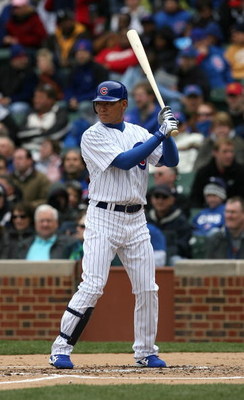 2009 Fantasy Stats: .338 AVG, 4 HR, 15 RBI, 14 R, 1 SB
Fukudome is nearly halfway to his home-run total of last season in only 71 at-bats. If Derek Lee and Milton Bradley start to heat up, I am sure Fukudome's stats will get even better.
He might wear down as the season goes on like last year, but for now he is off to a sizzling start.
9. Mike Lowell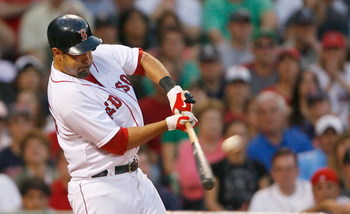 2009 Fantasy Stats: .310 AVG, 4 HR, 23 RBI, 12 R, 0 SB
At the age of 35, you might expect Lowell to be slowing down a bit. However, that is not the case this season.
You will usually find Lowell in the bottom tier of third basemen in fantasy leagues nowadays, but Lowell is still showcasing he has what it takes to be starting on any fantasy lineup.
8. Adam Lind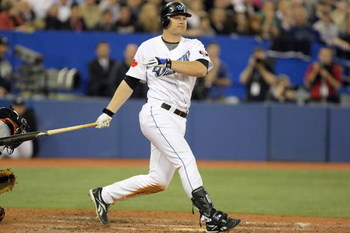 2009 Fantasy Stats: .315 AVG, 4 HR, 20 RBI, 15 R, 0 SB
Lind has never been a big fantasy commodity in his short career thus far, but now he is making a name for himself and is a must own player in all fantasy formats.
7. Orlando Hudson
2009 Fantasy Stats: .337 AVG, 3 HR, 12 RBI, 19 R, 4 SB
I am sure many fantasy managers were skeptical to draft Hudson as their starting second basemen before the season began.
Hudson has never wowed anyone with his fantasy production over the years, but I guess hitting in front of Manny Ramirez can boost anyone's fantasy value, right?
6. Jason Bartlett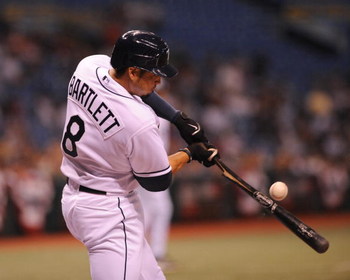 2009 Fantasy Stats: .358 AVG, 3 HR, 7 RBI, 14 R, 5 SB
I don't think anyone could have imagined Bartlett getting off to this good of a start.
Bartlett has never really had any fantasy success in his career, but for some reason he has found his stroke this year and it has been paying off for the managers who swooped him up in the early going.
5. Nick Swisher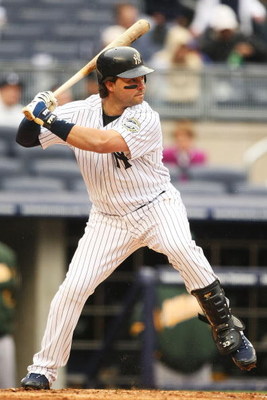 2009 Fantasy Stats: .312 AVG, 7 HR, 19 RBI, 21 R, 0 SB
Swisher was not even projected as the everyday starter in right field for the Yankees to start the season.
I am also sure that he was not a projected starter in any fantasy managers lineup before the season began either, but after a red hot start, he couldn't be ignored any longer, by the Yankees or fantasy managers.
4. Adam Jones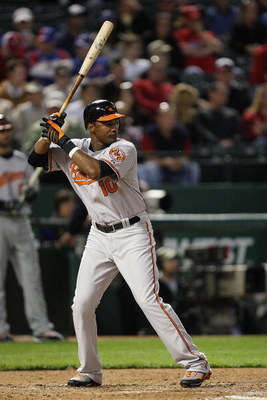 2009 Fantasy Stats: .359 AVG, 4 HR, 18 RBI, 24 R, 1 SB
Jones was considered a talented prospect before he got his call up to the major leagues in 2006, but he has never shown any signs of becoming a fantasy star at the major league level.
In the first month of the season, Jones is more than proving that he can emerge into the fantasy star that many thought he could be.
3. Brandon Inge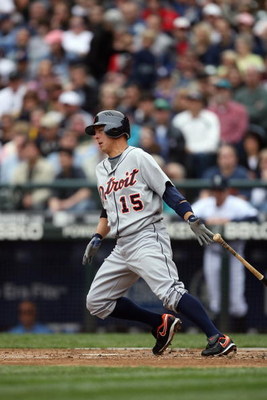 2009 Fantasy Stats: .319 AVG, 7 HR, 18 RBI, 17 R, 1 SB
Inge is a career .238 hitter that is hitting a .319 clip so far this season. His power is coming along nicely and he truly has been one of the biggest surprises in fantasy baseball. And the catching eligibility isn't all so bad either.
2. Marco Scutaro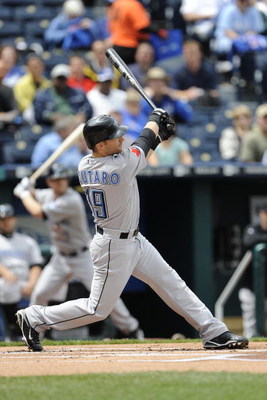 2009 Fantasy Stats: .281 AVG, 5 HR, 15 RBI, 24 R, 1 SB
Scutaro has literally come out of nowhere to provide fantasy owners with a huge offensive lift.
Scutaro had to be considered one of the most unlikely fantasy heroes for the month of April.
1. Aaron Hill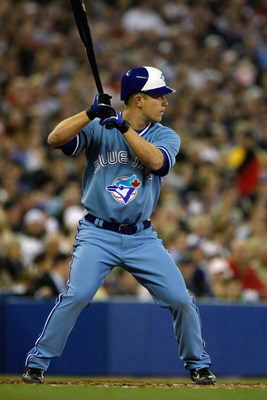 2009 Fantasy Stats: .365 AVG, 5 HR, 20 RBI, 17 R, 1 SB
Hill was pretty much on nobody's fantasy radar before the season began. He put together a decent fantasy season back in 2007, but his torrid start to this season has fantasy managers simply floored.
Hill has become a fantasy gold mine in the young season and quite deservingly earns the award as the most surprising hitter of April.
Keep Reading