Grant Hill, who announced his retirement Saturday (h/t Jeff Zillgitt, USA Today Sports), is absolutely a Hall of Fame-tier basketball player.
One hundred percent. Without question. There was a time when Hill's Detroit Pistons jersey was the most fashionable piece on blacktops and in school hallways.
There was a time—before Kobe Bryant or LeBron James—when Hill was thought to be the next Michael Jordan.
Yes, there was a time when Hill owned basketball, but the greatness was cracked when a broken ankle in the playoffs of the 1999-2000 season derailed the remainder of his 19-season career.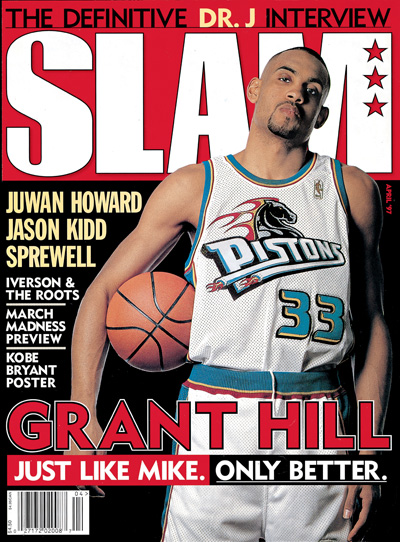 However, Hill's first six seasons were so divine (as were his excellent years at Duke University) that he deserves to be placed in the Naismith Memorial Basketball Hall of Fame. His continual battles to play through his multitude of injuries offer further proof that he belongs among the game's greats.
The real Hill
Grant Hill: Hall of Fame Rėsumė? @NBA Co-ROY, accomplished NBA career; 2 NCAA titles @DukeU, 1996 Olympic Gold Medal, All-America @DukeU

— NBA History (@NBAHistory) June 2, 2013
Still don't believe that Hill didn't own basketball in his first years in the pros?
Here's overwhelming proof: When Hill was a rookie in 1994-95, he led the NBA in All-Star voting. He led the voting again in his second year despite the return to the game of the Jordan.
Now that's saying something.
Hill was dynamic. He kept opponents off balance like Kyrie Irving and thrashed the lane with authority as well as the dexterity of a young Bryant.
With his 6'8" height paired with his athleticism, he also ran the floor, passed skillfully and was a fantastic rebounder. Hill's first six seasons contest those of the greatest players in the history of the game.
Grant Hill retires. He's 1 of 6 players to average 20-5-5 in his first 6 NBA seasons. It's an impressive list pic.twitter.com/bwHi2ETTFm

— ESPN Stats & Info (@ESPNStatsInfo) June 2, 2013
Before being taken third overall behind Glenn Robinson and Jason Kidd in the 1994 draft, Hill won back-to-back titles at Duke in '91 and '92. He played through his senior season, in which he averaged 17.4 points, 6.9 rebounds and 5.2 assists per game.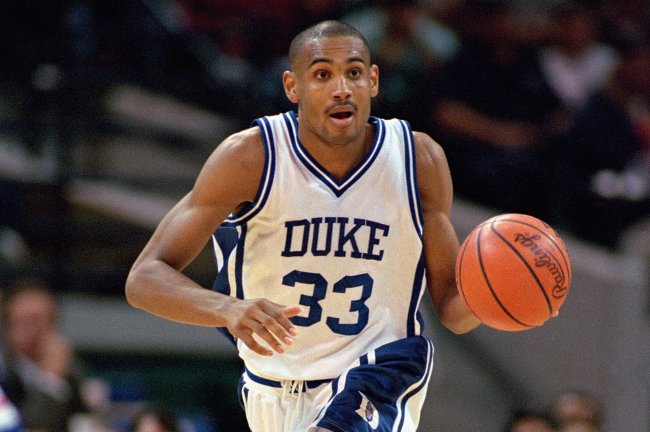 Doug Pensinger/Getty Images
To put Hill's career in perspective with modern times—when star players virtually never play all four years of college—is difficult to do.
Hill was already 27 years old when he completed his sixth season. In that year, he averaged 25.8 points, 6.6 rebounds and 5.2 assists.
That's a decade of excellence prior to his fateful ankle injury.
Hill said on a Jason Whitlock podcast in April 2011:
At the time I got hurt, I felt like the game was becoming very easy for me. I was entering my prime. There was an understanding of the game. I felt the next four or five years would be an opportunity and a time to really make my mark and really go for it.
Unfortunately, there will always be that "what could have been."
The broken seasons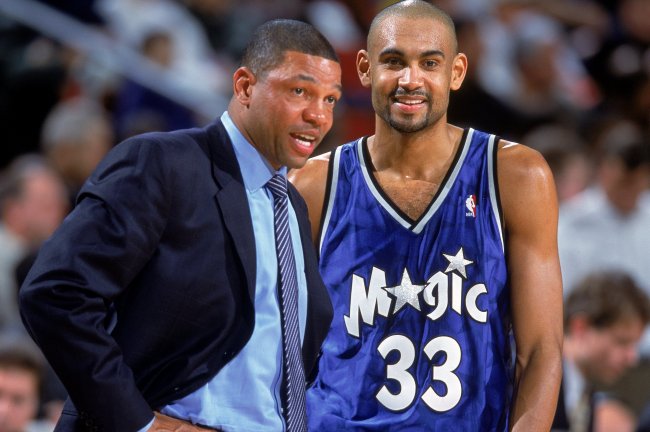 Otto Greule Jr/Getty Images
As part of a sign-and-trade, Hill signed a seven-year, $92 million contract with the Orlando Magic before the 2000-01 season and played just four games that first season.
As incredible as his first six seasons were in Detroit, Hill managed just 47 games for Orlando in his first three seasons and just two seasons of 60-plus games in his years with the Magic. In that time, he endured further ankle injuries, a groin injury and hernia surgery.
Does Grant Hill deserve to be in the Hall of Fame?
Hill sat the entire 2003-04 season before having his best season with Orlando in 2004-05, when, at 32 years old, he averaged 19.7 points on 50.9 percent shooting in 67 games. He left Orlando after seven years in 2007 when he signed a much more modest contract of $1.83 million to play with the Phoenix Suns.
Never the same player as he was in his first six years, Hill was, however, a valuable starter for the Suns for the next four seasons. At 38 years old in 2010-11, Hill averaged 13.2 points, 4.2 rebounds and 2.5 assists per game in 80 games with Phoenix.
This past season, Hill ended his career with just 29 games played with the Los Angeles Clippers at 40 years old.
Why he deserves the Hall
Grant Hill is one of 17 players in NBA history w/ 17,000 points, 6,000 rebounds and 4,000 assists. 12 of them are in HOF(all 12 eligible)

— ESPN Stats & Info (@ESPNStatsInfo) June 2, 2013
A basketball player's career is taken in its entirety when weighed for the Hall of Fame. It's easy for many to forget the true caliber of Grant Hill, as it's clearly lost amidst the many more years tarnished by injuries.
Granted, Hill never won an NBA title, but his decade of superiority that included championships with Duke and taking the NBA by storm made him one of the best players of a '90s generation supremely rich in basketball talent.
It's the "basketball" Hall of Fame after all, not the "NBA" Hall of Fame—a major distinction that puts Hill among those honorees who excelled in both college and the pros.
His first 10 years in the basketball spotlight are buoyed by his persistence of a 19-year career that continued to drive up his numbers among the best in league history.
For both reasons, Hill will certainly be a Hall of Famer.