George Karl's Job Status in Jeopardy?
Use your ← → (arrow) keys to browse more stories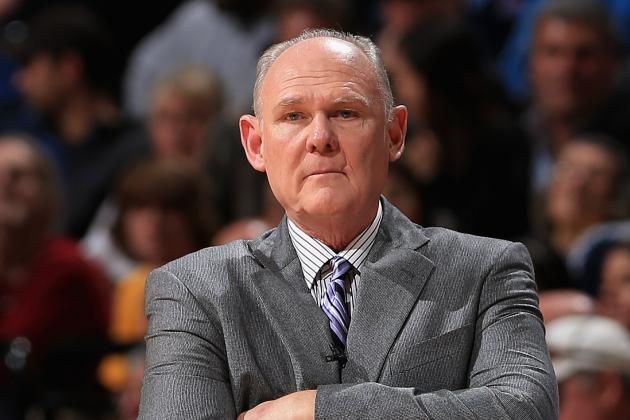 Doug Pensinger/Getty Images

George Karl's job status has become unsettled in the wake of former Nuggets GM Masai Ujiri's decision to leave for the Raptors, sources tell Ramona Shelburne of ESPNLosAngeles.com. The Nuggets' first-round playoff exit is also playing a role in the uncertainty for the NBA's Coach of the Year, who's set to enter the final season of his contract in 2013/14. Instead of beginning extension talks, Karl could begin next season on the hot seat, Shelburne writes.