Power Ranking Every Cleveland Cavaliers Player Still on Roster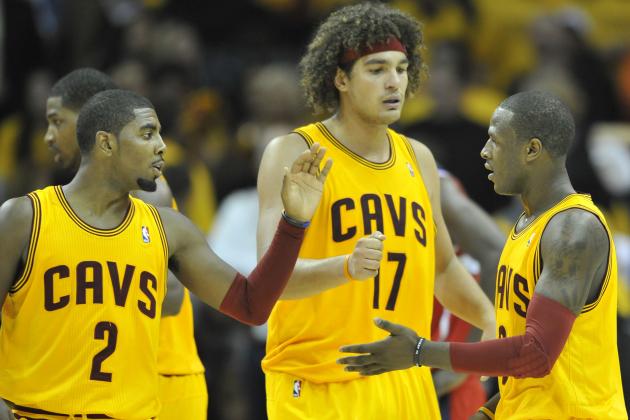 David Richard-USA TODAY Sports

The Cleveland Cavaliers are in for a summer of massive change.
With only six players guaranteed to be under contract for the 2013-2014 season, as well as the numbers 1, 19, 31, and 33 picks in the NBA Draft and significant cap room, one can fully expect the Cleveland Cavaliers roster to look much different starting next season than it did this last year.
But while who will playing for the Cavaliers through the draft or free agency is an unknown right now, we do know the team has some talented players under contract next year.
A few notes before we get underway here. First, I have ranked the players based simply on who I feel are the best players on the team right now. This is a power rankings for today, not for three years from now.
Second of all, while only six players are guaranteed to be under contract, I have ranked the players with team and player options, since their fate with the team is yet to be decided.
Begin Slideshow

»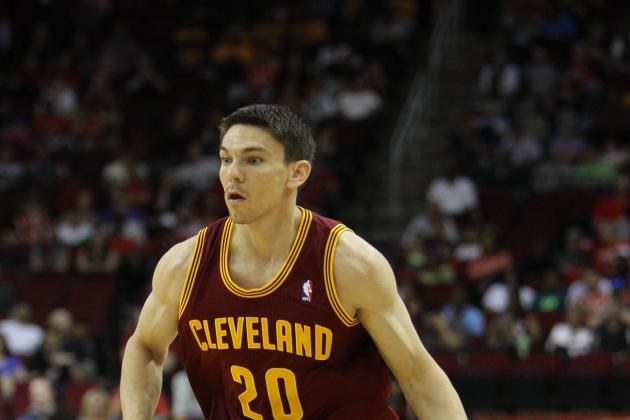 USA TODAY Sports

Quinn played in seven games for the Cavaliers this year, averaging a modest 1.4 points and 1.3 assists per game. He's a mildly serviceable third- or fourth-string point guard at best. The Cavs may not even pick up his team option for next season, so there isn't much more to see here.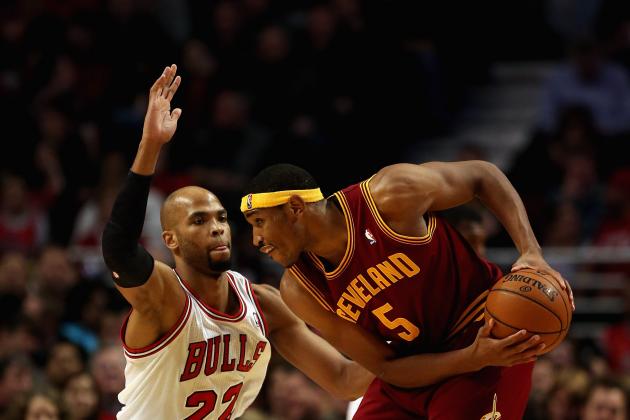 Jonathan Daniel/Getty Images

The Cavaliers added Jones to their roster on Nov. 29 after three impressive games with the Canton Charge, the Cavaliers D-League affiliate team. Jones ended up splitting time between the Cavaliers and the Charge, playing 32 games for Cleveland and a total of 12 D-League games.
Jones wasn't all that impressive at the NBA level, averaging 3 points and 2.4 rebounds per game in limited playing time. He's another player that may not actually end up on the Cavaliers roster at the beginning of next season, but I'll slot him at nine for now.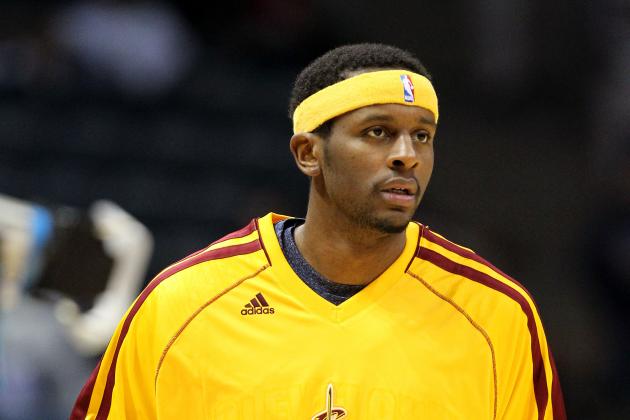 Mike McGinnis/Getty Images

C.J. Miles served as a solid role player for the Cavaliers last year, averaging 11.2 points and 2.7 rebounds per contest in his 65 appearances for the team last year.
When Miles is on his game, he is a good scorer, but he has a tendency to get overconfident when he has the hot hand. For a team that does lack bench scoring, Miles is a good player to have around.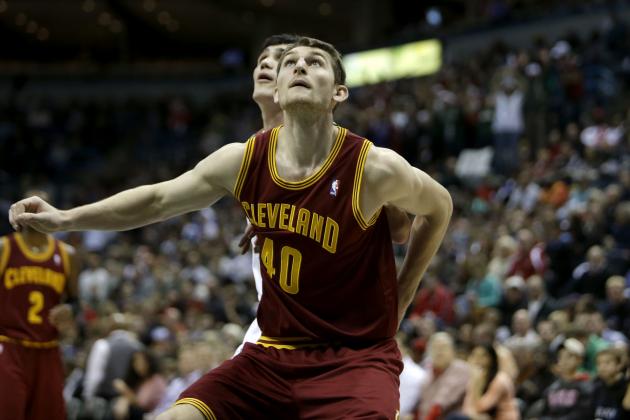 Mike McGinnis/Getty Images

Tyler Zeller exceeded many expectations in his first NBA season, playing in 77 games for the Cavs and starting 55 of those games. Zeller averaged 7.9 points and 5.7 rebounds per game for the Cavaliers, justifying his being selected 17th in the 2012 NBA draft.
He was able to cap off his impressive rookie season with an appearance on the All-NBA Rookie Second Team, and he will look to improve upon his successful season next year.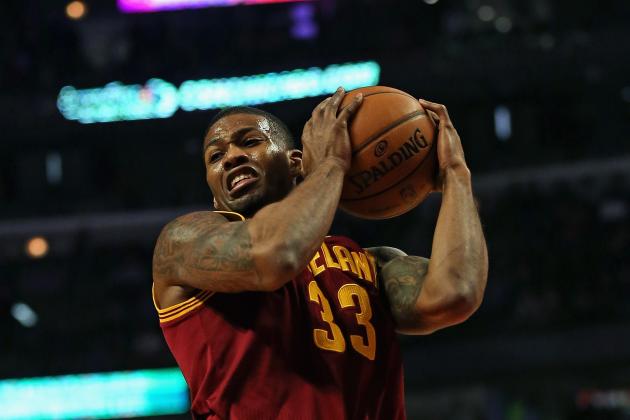 Jonathan Daniel/Getty Images

Alonzo Gee started all 82 games at small forward for the Cavaliers this season, averaging a solid 10.3 points and 3.9 rebounds per game. Gee is also arguably the best wing defender the team has, and is able to pump up the crowd and his teammates with highlight-reel dunks.
While Gee is a solid player, his position as a starter could very well be in jeopardy, as this is a position the team should look to improve in the offseason.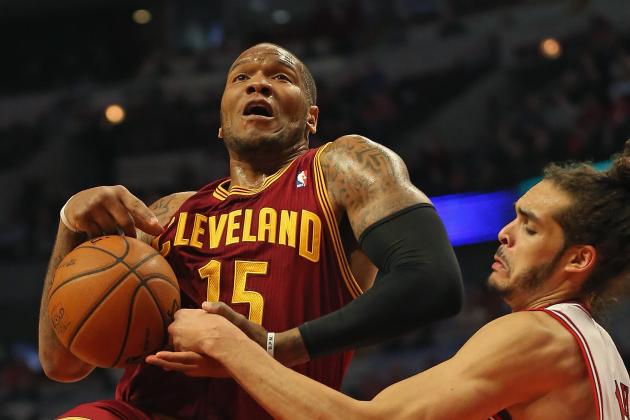 Jonathan Daniel/Getty Images

Speights was acquired by the Cavaliers from the Grizzlies in January in what appeared to be a salary dump for the Grizzlies. While the Grizzlies already have a great front court with Marc Gasol and Zach Randolph, the Cavaliers were more than happy to pick up Speights from the team.
Speights saw his numbers increase across the board after joining the Cavaliers, averaging 10.2 points and 5.1 rebounds while with the Cavs. He has the option of testing the free-agent market this summer or accepting his $4.5 million player option.
If he does choose to stay with the Cavs, they should be more than happy to have his physical play on their side.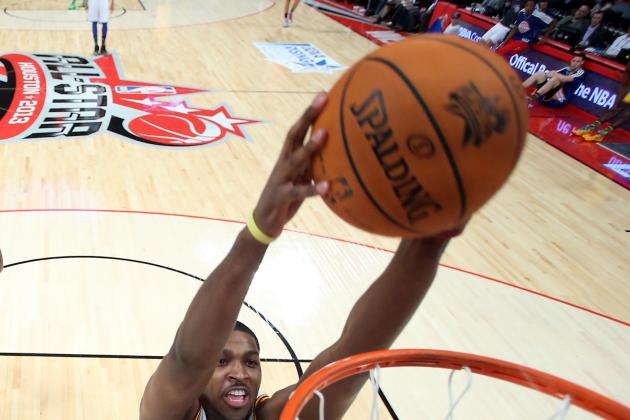 Ronald Martinez/Getty Images

The second-year power forward out of Texas had a breakout year for Cleveland this past season, averaging nearly a double-double with 11.7 points and 9.4 rebounds per game.
Thompson also played much more efficiently this season, placing in the top 10 amongst Eastern Conference power forwards in PER.
Thompson is clearly an important building block to this young Cavaliers team, and look for him to continue to develop his game next season.
Jonathan Daniel/Getty Images

While not everyone was happy when the Cavs selected Dion Waiters fourth overall in the 2012 NBA Draft, it's safe to say the team is happy with their decision. Waiters averaged 14.7 points and three assists per game this season, while shooting 41 percent from the field.
He showed poor shot selection early on in the season, but improved on that as the year went on and will continue to have to work on it. Defense is also an issue for Waiters, as it often is with many young guards.
With that said, Waiters is a great offensive player right now and has the potential to help this Cavaliers team significantly for years to come.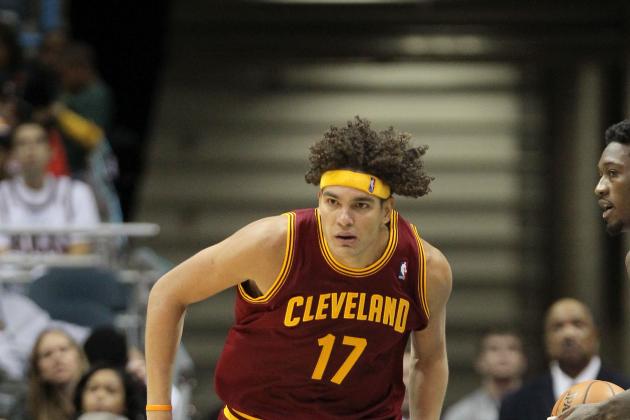 Mike McGinnis/Getty Images

Remember this guy? It might be easy for casual fans to remember how great Varejao was playing this season before he was lost for the season with a blood clot.
Varejao was averaging 14.1 points and a league-leading 14.4 rebounds per game before being lost for the season, while also providing his traditional hustle defense.
Injuries are a major concern for Varejao, as he hasn't played more than 31 games since the 2009-2010 season, but when healthy, Varejao is a borderline All-Star player.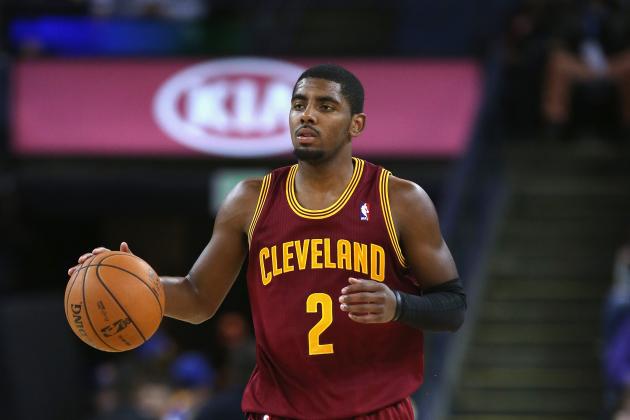 Ezra Shaw/Getty Images

Was it even a question who would be ranked No. 1? Kyrie Irving is the reason for Cavaliers fan to be optimistic about not only the future but the present as well.
Irving followed his stellar rookie year with an even better sophomore campaign, averaging 22.5 points and 5.9 assists per game, while making his first of what should be many All-Star game appearances.
While Irving does have improvements he needs to make, especially on the defensive side, there is no doubt that the Cavs have a star in Kyrie Irving.